We Asked 10 Brides To Reveal The One Bridal Hack They Swear By
BY Sakshi | 19 Jan, 2019 | 67658 views | 4 min read
There's no better teacher than experience, and even if you are fully prepared to be a bride, we are sure you will have something new to learn even then! So here are some brides who learnt from experience or mistakes, and want other brides to learn it beforehand too! We asked some brides to tell us a bridal hack which came in handy for them, and if you're a bride-to-be, then pay attention!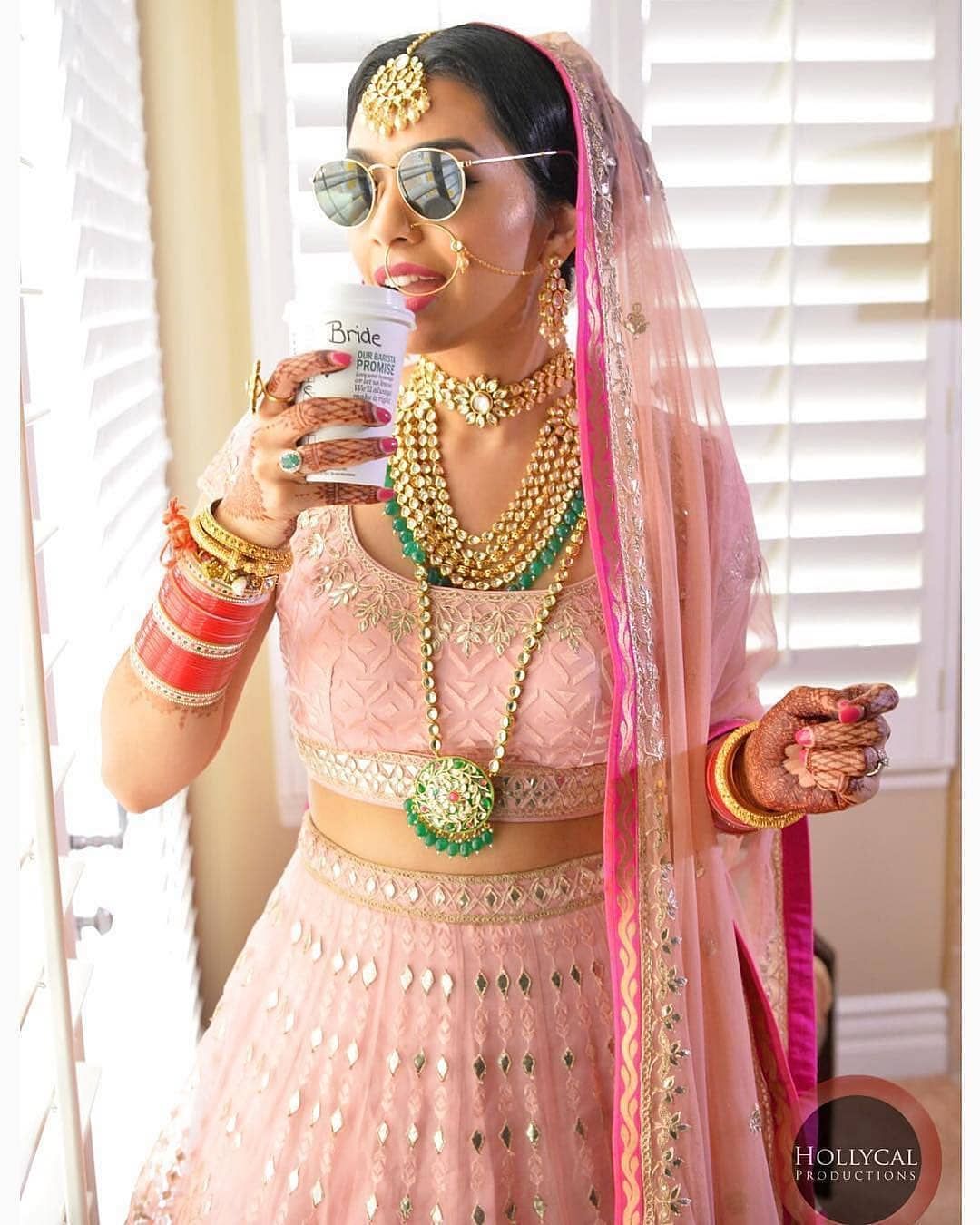 Image via @hollycal_productions
Real Bride Sanya says:
"Since I'm not a fan of padded blouses and even those sticky silicon thingies, I got a strapless bra sewn on on the inside of my blouses and anarkalis, which ensured that I could be comfortable, my chest looked normal and no strap jutted out from anywhere! This is especially a great hack for us heavily endowed women!"
Real Bride Meher says:
"If you are having a beach wedding or outdoor wedding like I did, then putting some weight on the ends of your dupatta or veil to keep it from flying with the wind is essential. You can do this with some super heavy latkans or a heavier border. This can save your bridal entry photos because that is something you cannot go and do again. But also make sure it doesn't look too stiff- it should be natural!"  
Real Bride Tara says:
"When opening your bridal bun at the end of the day, do not try and detangle your backcombed hair by combing it! It'll just make it worse! Instead, get into the shower, wet your hair thoroughly, put on loads of conditioner with silicone in your hair and use your fingers to detangle!"
Real Bride Amita says:
"Make sure to check your dupatta by pinning it to your head or folding it and seeing the weight over it before-hand! We forget to check how heavy it will be and imagine that thing for hours on your head! This way, if it is too heavy, then you can always get it altered to be lighter or get a lighter second dupatta made for the head and use this one for the drape!"
Real Bride Vani says: 
"Once your wedding starts and you're getting makeup put everyday, I highly recommend coating your eyelashes with Vaseline every night before you sleep.. just do it using a brow brush spoolie or a cotton bud. It not only conditions them, but will get rid of the crusty mascara feeling and the next day your mascara will glide on smoothly!"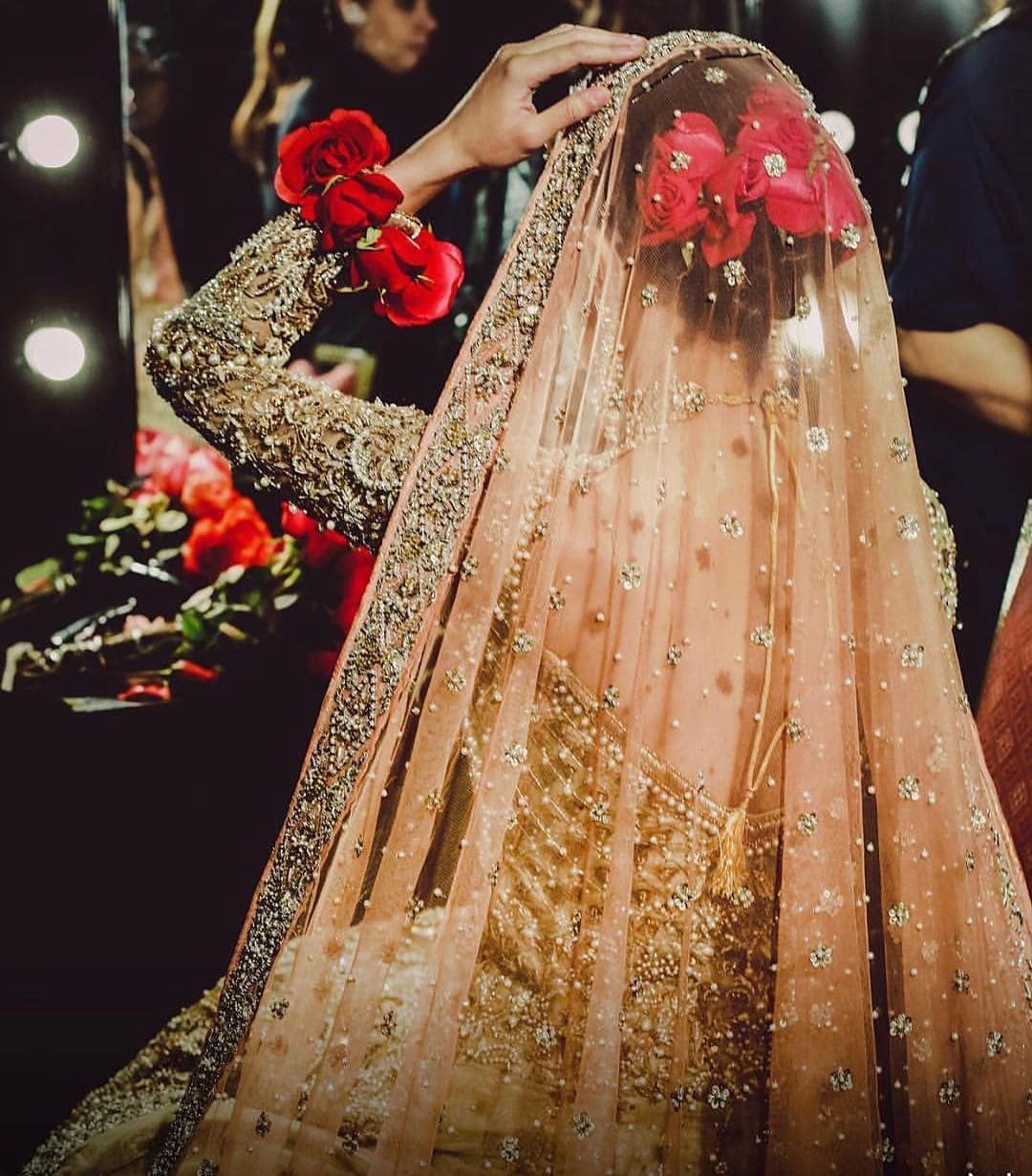 Real Bride Chandini says:
"If you are not a fan of wedges like me and are going to be wearing high pencil heels to your outdoor wedding, then I highly recommend getting a pair of heel attachments! They help your heel from sinking into the grass, and without it, your entry or walk can become odd to look at! They are cheap and easy, and can really solve the problem of sinking heels easily!"
Real Bride Rashi says:
"One hack I would highly recommend is to carry a portable garment steamer with you- whether your wedding is in your city or a destination one! It makes it easy to ease the creases on Indian wear, and especially dupattas which cannot go under the iron!"
Real Bride Stuti says:
"Might sound weird, but carrying a mint spray in your clutch is something I'd vouch for! All that sitting quiet makes the mouth smell and taste funky, and one quick spray when no one is looking can fix that! If you can't get hold of this, please do carry mints- not gum, but mints!"
Real Bride Vasudha says:
"Please please get those chain support thingies that go over the ear if you plan on wearing heavy earrings during your wedding! I didn't, and paid the price for it! They look very pretty in the photos, but I know the pain I went through. You'll end up wearing the earrings for a long long time, and being uncomfortable during your own ceremony is the last thing you want!"
Real Bride Aanchal says:
"Ask your caterer to pack a to-go bag you can take at the end of the wedding so you and your spouse don't leave feeling hungry! Yup, it's hard to eat during your own wedding, and this way even if nothing is open in the middle of the night, you can eat if you feel like it!"
ALSO READ: Makeup Artists Reveal - One Makeup Hack Every Bride Should Know!
25 Wedding Day Hacks That Will Make You Get Through The Day #LikeaBoss