What To Buy For Your Makeup Trousseau !
BY The WMG Bride | 03 Apr, 2014 | 2964 views | 7 min read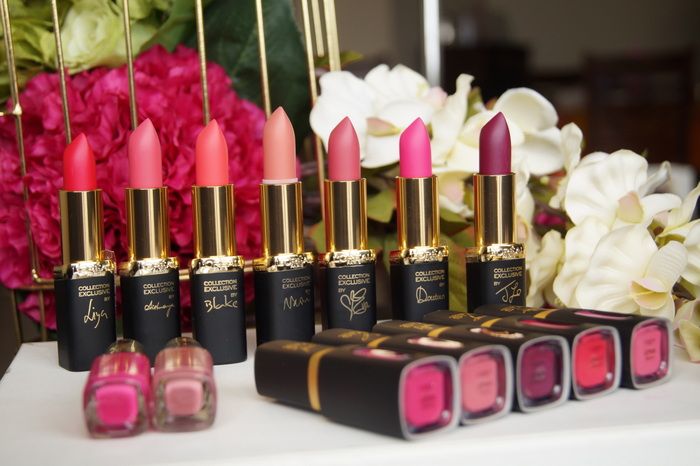 We asked beauty blogger (and founder of WMG) Peaches & Blush to give us the low-down on what makeup products a bride should get for her trousseau. Over to her.
While I'm a huge believer in skincare and ensuring your skin looks like its flawless best, sometimes we could all use a little help. Specially when you are bride and you have to suddenly get ready for all those smaller functions- getting a little makeup arsenal in place to help you look glam is absolutely necessary. But if yr overwhelmed with so many products in the market- test these first.
1. Foundation:
Peaches & Blush  recommends:
The Bobbi brown long wear foundation is one of the best out there that I have tried. It gives good coverage , does not cake up and also photographs well under flash.
If you have very dry skin, and want a sheer dewy effect without very high coverage do check out the Mac Face & Body Foundation (Skip this if you have oily skin)
Guerlain Lingerie De Peau is absolutely phenomenal if you can splurge a bit
Budget Buy: You could try the Maybelline Fit Me Concealer & Foundation. For the price, they do their job!
Bridal Makeup Artists Recommend:
Chanel Vitalumiere: Recommended by Avantika Kapoor (Delhi Bridal MUA) 
Makeup Forever HD : Recommended by Shruti Sharma (Delhi Bridal MUA), Sabrina Suhail (Bangalore Bridal MUA)
Things to keep in mind while buying your foundation
Make sure the foundation you buy doesn't contain a High SPF and does not contain titanium dioxide. (A high SPF/ Titanium dioxide can result in a 'white cast' on your face when you are photographed with flash. You know those ghost like pictures of yours clicked at night? Its the SPF to blame !)
Always test out the foundation on your jawline not the back of your hand. I mean seriously, I haven't met a single woman whose back of the hand matched their face so I have no idea why people do this
If you are warm toned (veins at the wrist are green) choose a foundation thats yellowy in color. If you are cool toned (veins at the wrist are blue go for a pink toned foundation. For reference- Kareena Kapoor kind of skin is cool toned, Anushka Sharma kind of skin is warm toned.
Some foundations oxidise on your skin and turn darker after half an hour of wear, please make sure you test out the foundation in the mall.
2. Concealer
If you don't have panda dark circles, and your face is mostly blemish free then first of all lucky you ! Second of all, you may not really need concealer. However for most others, more than even the foundation a good solid coverage concealer is a must try.
Peaches & Blush recommends:
 3. Lipsticks
Whether or not you have scrunched up your face at the name of a lipstick is immaterial, you need some of these in your stash for sure ! You definitely need one medium toned pink that goes with all the Indian clothes, a neutral nude and if you want to have some fun you can throw in a red and some peaches.
Peaches and blush recommends
For darker skin tones:

Mac Twig is a great everyday kind of effortless pink- brown. It doubles up as an office lipstick as well as an Indian wear shade
Mac Taupe is a fabulous peachy nude
For a slightly brighter toned pink try Maybelline Hooked on Pink, Mac Plumful, Mac lustering

For Medium skin tones

Shiseido Perfect Rouge 142 Sublime is absolutely gorge coral-red

Mac Cosmo is one of the best pinks out there and an eternal favourite of mine.

Mac Mocha  is a  fabulous neutral nude
Mac Speak Louder is a prettyy, hot pink that doesn't look neon

For Lighter skin tone

Mac Vegas Volt is a gorgeous peach. A total must have!
Mac Chatterbox is one of the prettiest hot pinks out there
Mac Kinda Sexy is a fab nude!
Budget Buys:
The Colorbar Creme touch range is absolutely bang for your buck material. Some nice shades are Nude Coral,  Sienna A Magic
The Bourjois High Shine lipsticks are nice for a sheer, juicy effect. Try 1,2,3 Soleil
The Maybelline Color Sensational lipsticks are very bang for buck as well. Nice shades are My Mahogany, Hooked on Pink .
Bridal Makeup Artists Recommend:
Mac Russian Red is recommended by Amrita Sanghavi (Mumbai Bridal MUA)
Mac Ruby Woo seems to be an eternal favourite amongst all bridal makeup artists as well
Mac Girl about town is recommended by almost every bridal makeup artist for a hot, hot pink
4. Eyeliner
Peaches & Blush recommends:
The Benefit Its Real Liner is really great but only if you have some experience with liners before. Wont reccomend it to first timers.
The Bobbi Brown long wear Gel eyeliner: Its black, super smooth to apply and does not dry as quickly as some other gel liners do
Maybelline Lasting Drama Gel Eyeliner: One of the nicest ones available and super affordable
For Kajals- Lakme Eyeconic/ Maybelline Collosal are both fab
5. Blush
Peaches & Blush Recommend:
For darker skin tones:
Mac Plumfoolery, Mac Gingerly , Mac Peachtwist are all gorgeous options
For medium skintones:
Mac Mocha , Mac Dollymix, Mac Peaches look fab
For lighter skintones:
Mac Blushbaby,  Mac Well Dressed, Mac Peaches, Mac Peachykeen
Bridal Makeup Artists recommend:
Mac Peachykeen and Mac Style are used by Avantika Kapoor 
Komal Gulati recommends bronzers instead of bright blushes
7. Highlighter
Highlighters are something you NEED to own. You know that gorgeous glow that girls have on their cheeks? While they may tell you its all the result of drinking water and staying happy, the truth is its their little highlighter stashed in their purse. Highlighter give a sheen of pop on your cheeks as the light hits your face and that elusive bridal glow that everybody loves to talk about
Peaches  & Blush recommends:
The Bobbi Brown shimmer brick is a really great option as it is a blush and highlighter mixed in one. It gives a high shine effect!
The Benefit Girl Meets Pearl highlighter is stunning - it gives a soft, candelit glow
For those looking for a highlighting kit, the Benefit Finding Mr.Bright kit is actually really nice
Budget buy: Colorbar Radiant Touch highlighting pen
FYI- Clinique also has a makeup trousseau service where they recommend products to you, and give you all of these inside a super gorgeous trousseau box. Its an India exclusive service that you can find out about on your visit to Clinique store.
8. Mascara
Mascaras dry up in 3 months time, no matter how much you splurge on them so I  recommend you keep them cheap. The Maybelline Collosal Volume does a brilliant job and is very good for the pocket as well. Also loving- The Clinique High Impact Mascara
9. Makeup Trousseau Services in India
Mac has a makeup trousseau service where you can get a makeup lesson from a Mac MUA and then take home the products of your choice
Clinique has a fabulous service where they recommend products tailor made for you and give you a gorgeous box full of clinique products that are customised to your skins needs.
Visit the Mac/ Clinique stores to know more.
Follow Peaches&Blush on Instagram  and visit Peachesandblush.com for more makeup scoop.
Looking for a perfect bridal makeup for your wedding? Book your makeup artist with just a click of a button!