Where to buy Bridal Lehengas in Ahmedabad : With Photos & Info !
BY The WMG Bride | 21 May, 2014 | 34212 views | 9 min read
Ahmedabad, the capital of Gujarat has a lot to offer to the people going there for shopping and especially when it comes down to bridal shopping, ladies go gaga over shopping for weddings. It is a very tiring task as you have to choose the best out of the plethora of options available. There are a number of fabrics and styles available in the city to choose from to get your bridal outfit done. You might get confused about what to choose and what not to.
Here are some of the golden rules to follow while bridal shopping that you must check out. Also, here are some quick tips for you to consider:
Go for something that suits your pocket:

It is very important for you to look out for something in your budget, set a price range in your mind and then go for shopping. A decided budget will help you in dividing your money in other things too, right from your jewellery to footwear.
Buy something that is according to the weather:

You need to keep in mind that season you're getting married in, you cannot wear something way too heavy in summers nor you can go for something light in winters. The season goes hand-in-hand with your bridal wear shopping. You can go for gota patti work in winters, while in summers go for a lighter fabric and design.
Always and always try your clothes:

Obviously, you need to know whether your lehenga's length is great or not, your blouse fits you well or not. All such things are needed to check. Everything needs cross-checking and so does your wedding outfit.
Yes, you can bargain:

You can bargain for the price according to the fabric and the amount you feel is payable.
Mix and match:

Customize your wedding outfit just the way you feel it be. Go for the combinations you think would go, match different cholis with different lehenga, because why not!
Our readers are kind of like our "Local Genies". They scout for the hottest stores in their city, that unheard of a makeup artist who is doing a great job or that photographer who only the locals know and then send in their little tips to us.
Our local genie for the city is Mily - who put together this FANTASTIC article about where to buy bridal wear in Ahmedabad! I had NO idea Ahmedabad has so much to offer- some of these pieces look absolutely gorgeous!
Mily: "Ahmedabad is a city of the craft. It is a city where you will find stunning Sabyasachi creations, right alongside Sabyasachi inspired creations. And while most of the WMG readers might be from Mumbai, Delhi and the like, I am sure there must be a few hapless girls from Ahmedabad who come to WMG looking for something which they can find in their own city. So here is presenting the ultimate bridal guide for Ahmedabad!
There are a number of stores you can go for your wedding shopping, right from multi-designer stores to couture brands to boutiques and there's a lot more to find, when in Ahmedabad you can even find retail shops to rental stores!
High-end designers:-
1) Élan Couture: It stocks Sabyasachi. When I came across this piece of info, I just couldn't believe my ears. It is a multi-designer store stocking Sabyasachi, Nikasha, and other designers. They also get you any design from the designer which is not available at their store. This store is listed in the official stores on Sabyasachi website!
Address: Élan The Fashion Store, Hill Plaza, Opposite Sears Tower Gulbai Tekra, Ellisbridge, Ahmedabad - 380015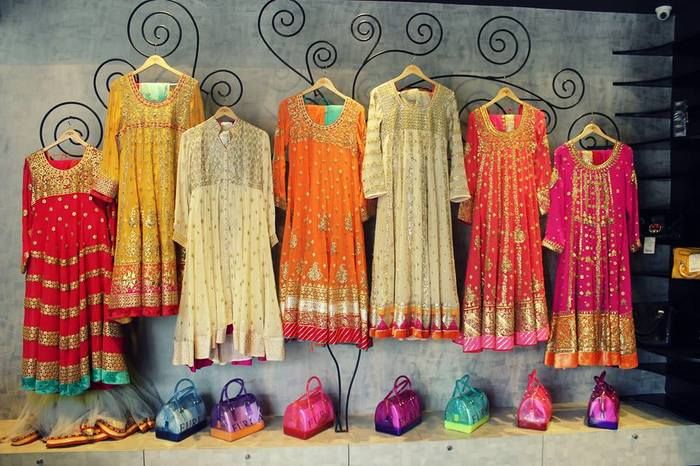 2) The Wardrobe Theorem: Another Multi-designer store stocking Anamika Khanna, Rohit Bal, Nidhi Tholia, Babita Malkani, Vivek Kuma, Anupama Dayal, Kashvi Shah, Kiran-Meghna, Dolly J and Hemant -Nandita.
Address: Shree Balaji Paragon, Nr. Hotel Rock Regency, Chimanlal Girdharlal Rd, Ellisbridge, Ahmedabad.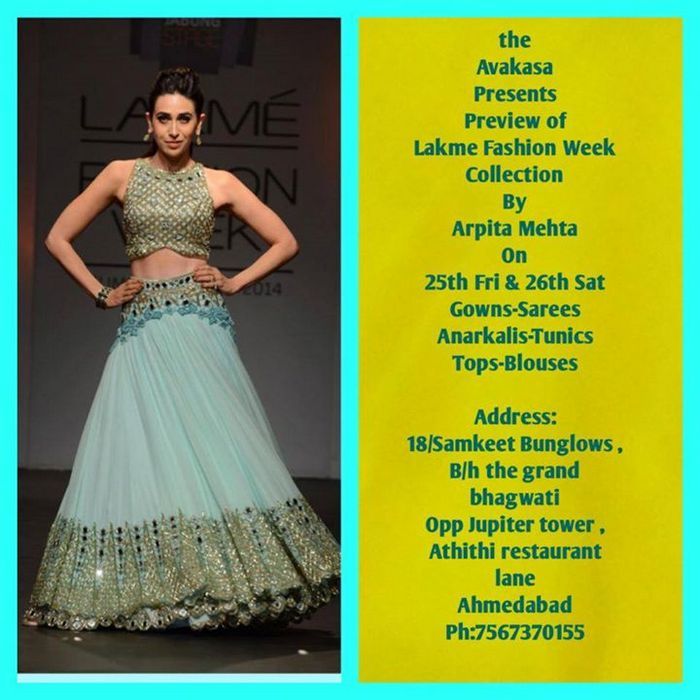 3) Avakasa : Multi-designer collective store featuring Manish Arora, Jaya Misra, Soumitra Mondal, Sougat Paul, Rimi Nayak, Myra Lucknow, Zari Gotta Jaipur, Risso, Garo, and many more. Avakasa also houses exclusive designer jewellery from Outhouse, luxury couture bags by Meera Mahadevia and handcrafted designer footwear. Their price is quoted on request.
Address-18, Samkeet Bungalows, BH The Grand Bhagwati, Athithi Restaurant Lane, Opp. Jupiter Tower, Off S.G. Highway, Bodakdev, Ahmedabad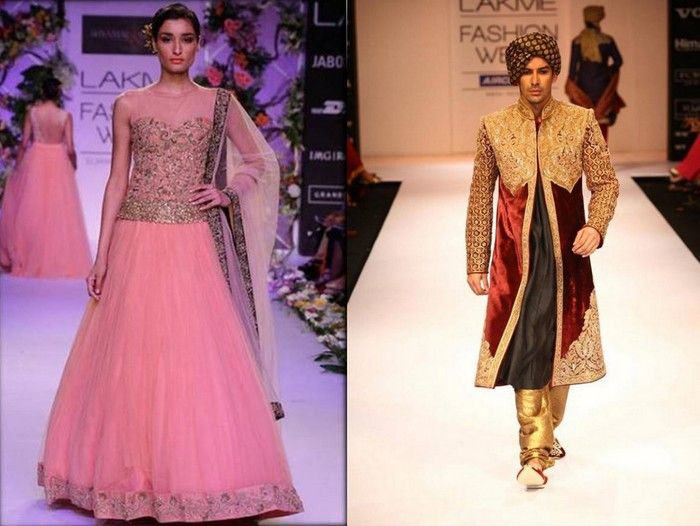 4) Shyamal & Bhumika: If you are looking out for some stunning Maharaja and Maharani Kind Bridal Wear, this Duo is hands down the best bridal designers. They are very famous and have an exclusive store just in Ahmedabad.
Address: 1, Aashkha (ground floor), Next to H.C.G (Medisurge) hospital, Mithakali, Ahmedabad.
Medium range Bridal Wear stores:-
Both above are from DSBT (Darshi Shah & Bhavin Trivedi)
1) Darshi Shah Bhavin Trivedi★ 4.5 : Another Designer duo from Ahmedabad. They make stunning Wedding lehengas and sarees. Their Lehengas start from 30000 and go up.
Address:- 12B, Judges Bungalows Road, Mahavir Nagar society, Vastrapur, Ahmedabad, Gujarat.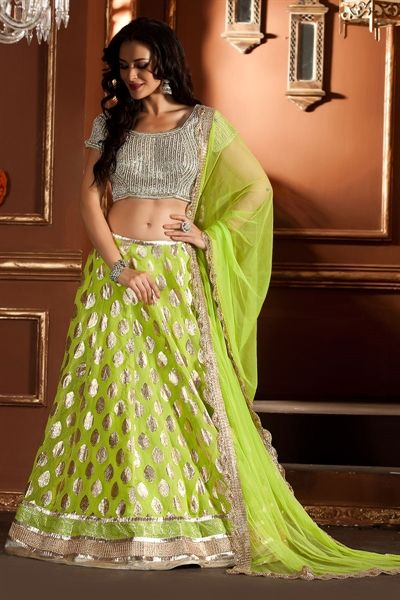 Asopalav lehenga
2) Asopalav★ 4.4 : This store has really beautiful anarkalis, Lehengas and Sarees in all ranges possible. It can be called "as good as designer" store but without labels. The Lehengas start form 5000 and go up to 100000. They have gorgeous bridal wear in almost every range from 15000 to 100000.
Address:- Asopalav House, 132 Ft, Ring Road, Satellite, Ahmedabad
3.) Anoli Shah: A local Ahmedabad designer who has managed to make her name on the global scene, Anoli Shah's studio is full of yum colours, and beautiful, interesting silhouettes. A definite must visit on your trip to Ahmedabad
Address:- 7, Ashirvad Paras, Corporate Road, Prahlad Nagar, Ahmedabad, Gujarat 380015.
4) Shakuntal Haat: A bride should feel like a maharani on her wedding day and this store makes you feel just that! They are famous for their rajwadi Jacket Lehengas and other Rajwadi era bridal lehengas.
Address:- Shop No: 24, Shangrilla Arcade, Near Shyamal Cross Road, 100 Feet Road, Satellite, Shyamal, Ahmedabad.
3) Aishwarya design studios: This is a store with pan India presence and has lehengas starting from 9000 to 150000. They have beautiful sarees, lehengas and other bridal collections and price wise has a wide range to suit everybody.
Address: - Aishwarya House, Iskcon Circle, S.G.Highway, Ahmedabad.
4) Vasansi Jaipur Saree Kendra: This shop is like candy land for brides. You will the most colourful and stunning sarees, lehengas and skirts here. The sarees are utterly gorgeous with the most stunning work.
Address:- Platinum plaza, Bodakdev, Ahmedabad.
5) Paras:- It is a store with a pretty good collection of lehengas, anarkalis and sarees. The good thing about these stores is that they have all types and ranges of bridal wear.
Address: Paras Saree Sadan, Platinum Plaza, Judges Bungalow Road, Bodakdev, Ahmedabad.
6) Deepkala silk Heritage: - A must visit the store for silk sarees and the traditional Gujarati red & white panetar sarees.
Address: Deepkala House, Near Municipal Market, Chimanlal Girdharlal Rd, Mithakali, Navrangpura, Ahmedabad,
7) Nalli: It is the very famous South Indian chain of silk sarees and other chanderi cotton and chiffon sarees. A permanent destination in the itinerary of south Indian brides.
Address: Abhinav Arcade (Next to Kothawala Flats), Ashram Road, Pritam Nagar, Ellis Bridge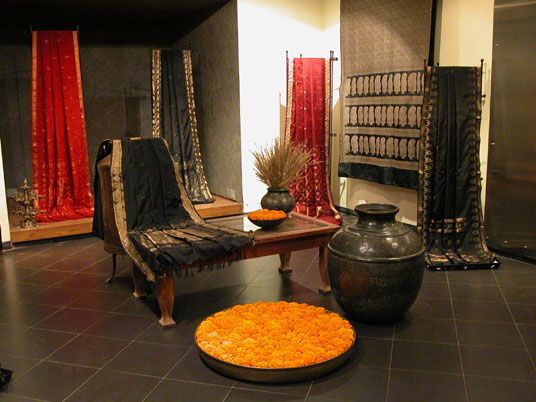 8) Bandhej: Being in Gujarat and not buying bandhani sarees is a crime. For the finest and the most gorgeous bandhani sarees, head over to Bandhej. They have multiple stores.
Address:-  Shreekrishna Centre, Navrangpura.
9) Shibori: For readymade blouses for every occasion, head over to shibori. In case of an emergency where blouses don't fit properly or give way, this is the best solution. They have gorgeous maharani blouses which are half sewn.
Address: - Alpha one mall, Ahmedabad.
This finishes our readymade section. What about those brides who liked a stunning designer bridal piece but it is too expensive for their budget?? These two shops will give you every single thing you will need to DIY those lehengas or anarkalis.  You have to get the exact materials and borders and latkans and everything and just find the right tailor for it.
Anurag: It is the Mecca for fabrics. Everything from embroidered nets to organza to silks to zari, this shop will make you dizzy. I have even seen the exact material out of which Deepika's blouses were made in Ram Leela.
Address: Crystal Arcade, Near Telephone Exchange, Amolachambers, Swastik Society, Chimanlal Girdharlal Road, New Commercial Mills Staff Society, Ellisbridge, Ahmedabad, Guja
Anuroop: - While that is the Mecca, this is the 4 dhaam for you. Apart from all the fabrics, this store has the most gorgeous borders you will ever find. It is also at CG road. All the designers and NIFT & NID students shop for their fabrics and borders from here.
Address: 28, Ratnam Complex, Opp Iscon Arcade, Chimanlal Girdharlal Rd, Ellisbridge, Ahmedabad, Gujarat 380006
For the street market lovers, there is an old city. An area called Kalupur which has a chunni market. Every material, every border, every work and every button and latkans, you will find here in pennies.
If I have to give you an example, I bought a fuchsia raw silk in a new city for 650 a meter and I found the same fuchsia raw silk for 120 a meter in Kalupur so you can get the idea! It is a chaotic place and there are 1000 shops crammed into a small area. So please don't go there if you are expecting AC shops and personal salesmen. You yourself have to ask for specific fabrics and they will give you.
And don't go there alone if you are new to the city. Take someone with you who is a local! Once you are there with a local, it is a whole khazana of bridal goodness!
I hope these sums up Ahmedabad in terms of all things bridal!
Find vendors to plan your wedding on the go, Download the WedMeGood app now.