15+ Designers & Stores To Consider For A Bridal Lehenga In A Budget Of 50K!
BY Sakshi | 24 Oct, 2018 | 38059 views | 4 min read
A budget of 50K for your bridal lehenga? When you're having a budget wedding, that's a perfectly decent budget to keep aside for a nice bridal outfit! While there are a lot of smaller stores in your city to consider, here are 15+ labels, designers and stores which have some nice options for bridal lehengas within that range! Yep, from traditional to modern, heavy to light and bright to pastel, here are some pretty options for every kind of budget bride!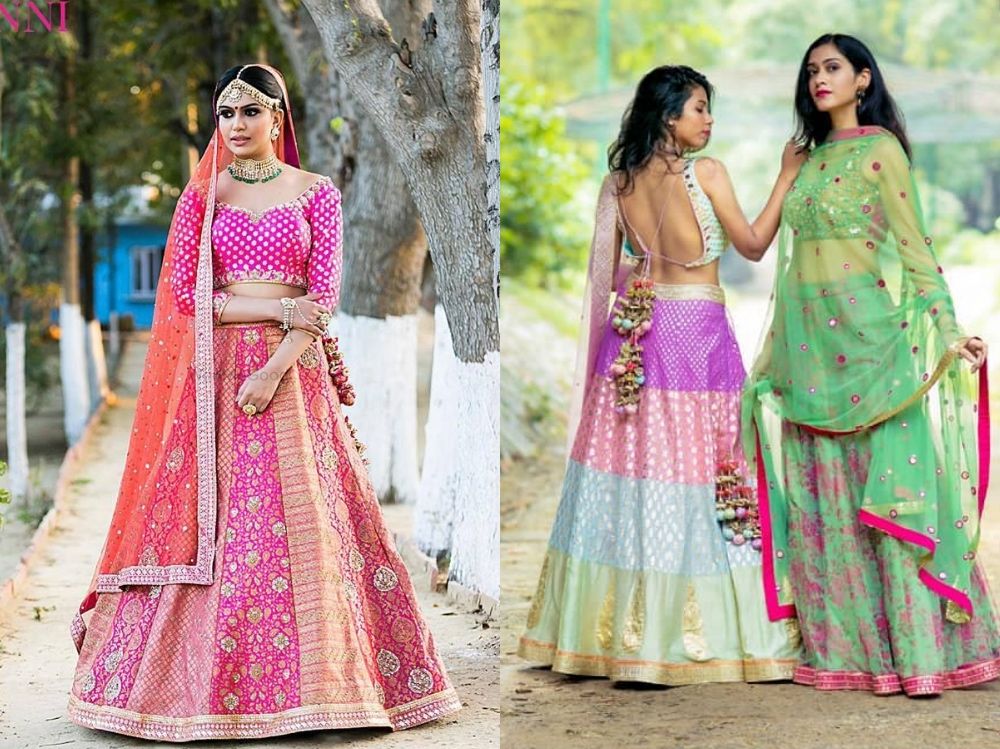 One of the nice finds in this segment is this refreshing designer from Delhi who has some lightweight contemporary lehengas which are perfect for the modern bride- and all of them at a great price point! Whether you want your bridal lehenga or for other smaller functions, we love how fresh it is all, especially for day weddings!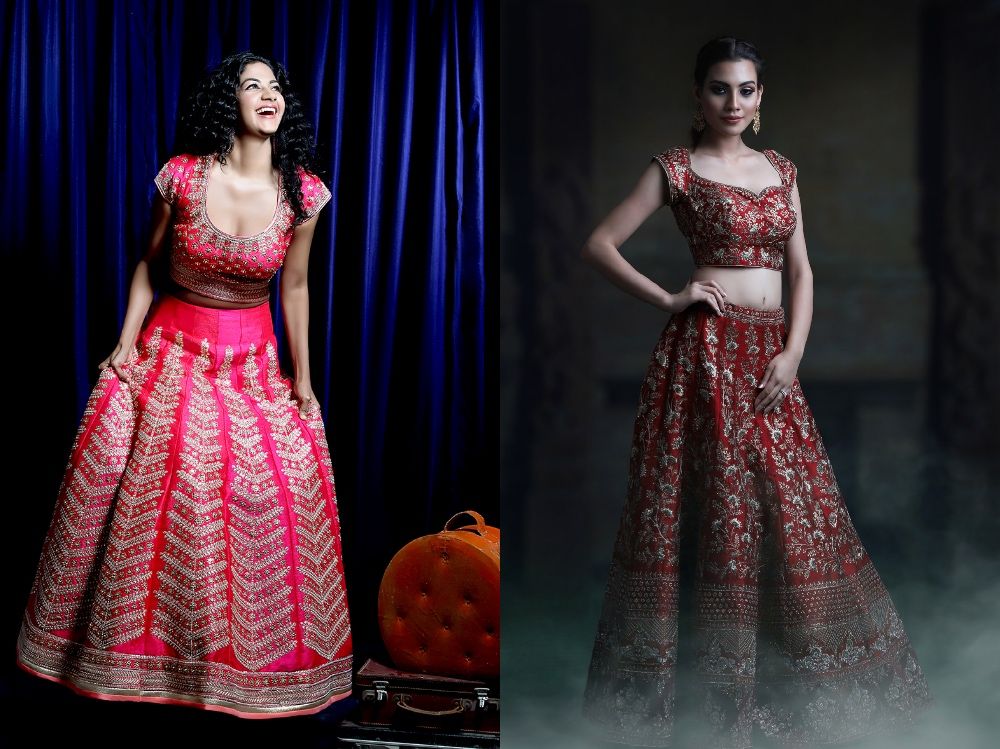 They have some fabulous options within this range too, and for every kind of bride- traditional or contemporary! While their heavier lehengas are priced higher, you can still get some fabulous options like these two featured ones within the budget of INR 30K-50K!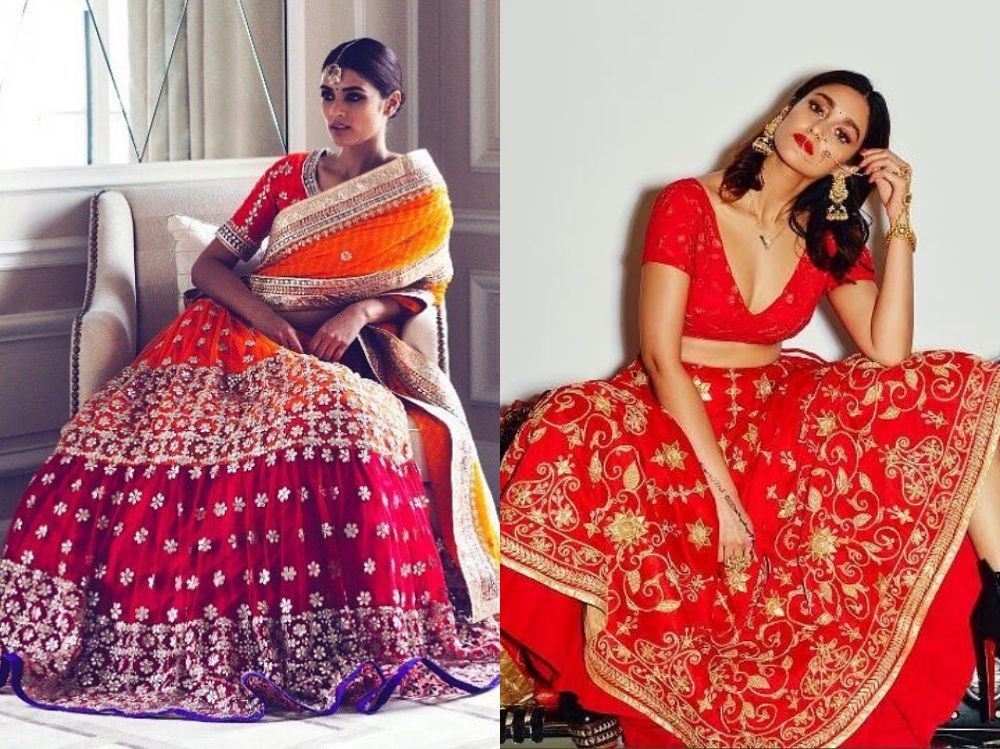 Images via @perniaspopupshop
A Jaipur-based label which has some affordable bridal lehenga options within this budget which are great for the traditional bride.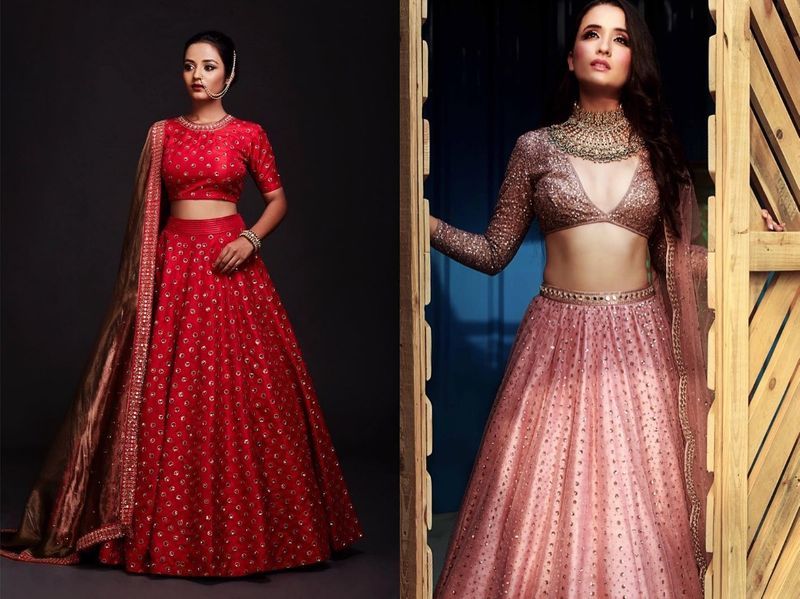 Perfect for destination weddings or intimate ones, this label has super pretty lehengas which are all pretty affordable! Love how pretty they are for new-age brides!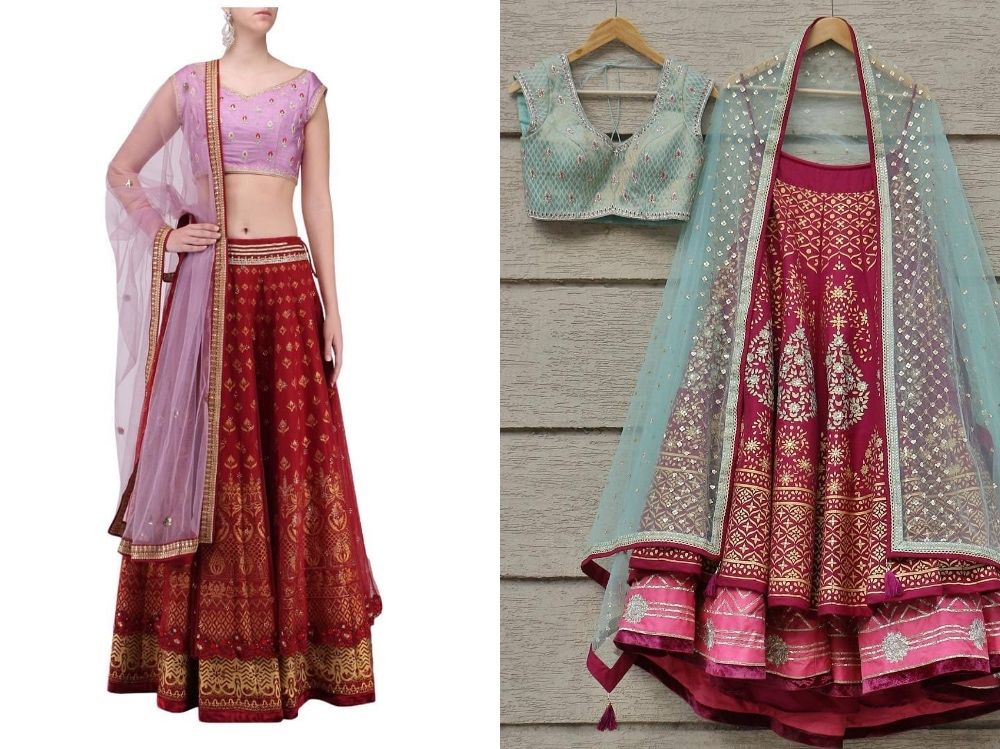 Simple designs and silhouettes which are great for minimalist brides! Love how fuss-free the outfits look!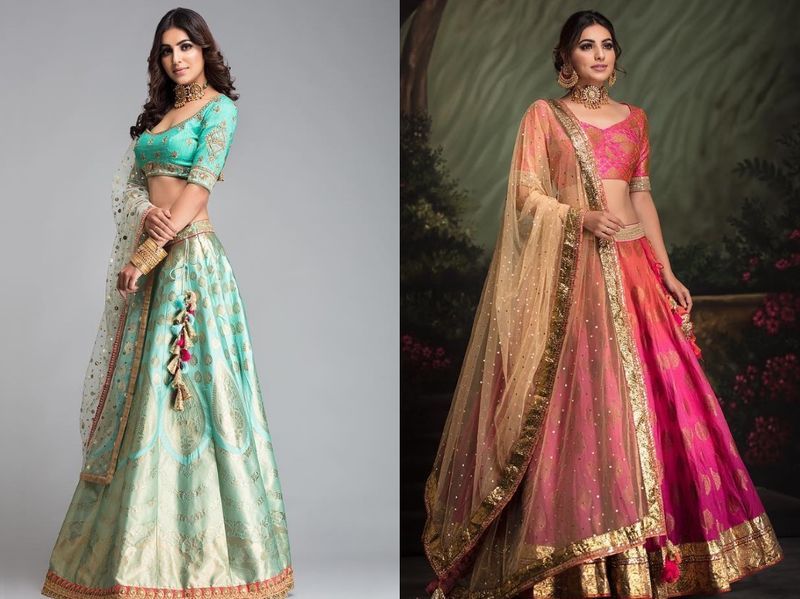 They have some amazing bridal Benarasi lehengas in this price range, and we love the pretty hues they come in! Very nice if you're looking for something simple yet elegant!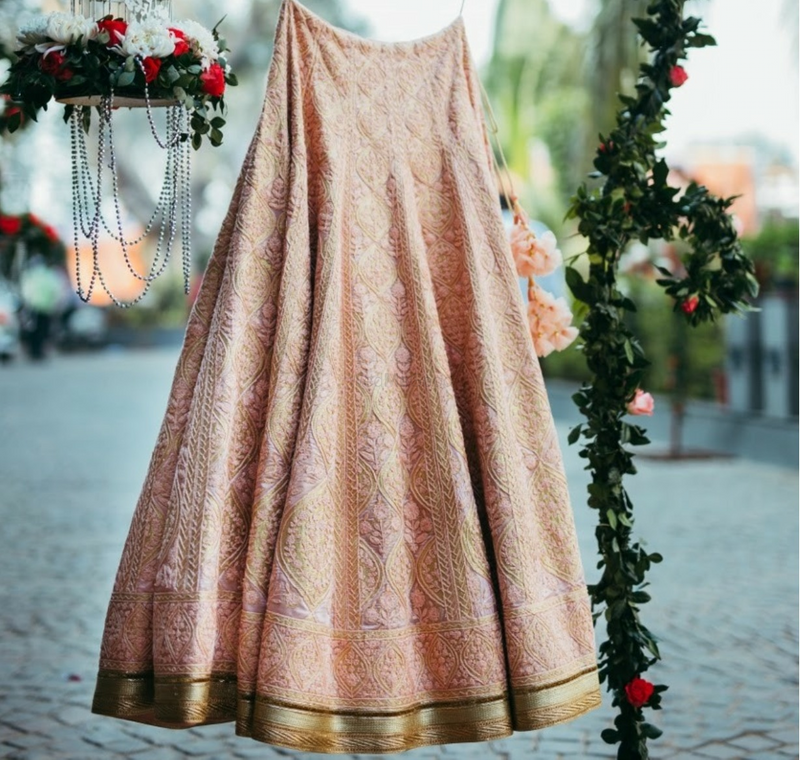 Worth the price you pay for lehengas from this Mumbai-based label! They have decent bridal lehengas priced between 25-70k, and you can check out their outfits online too- from simple to those with a lot of work- there are lots of styles to choose from!
They also have some pretty Benarasi lehengas in this budget- even bridal ones! From pastels to brights, there are quite a few amazing options with this label for the budget-conscious bride!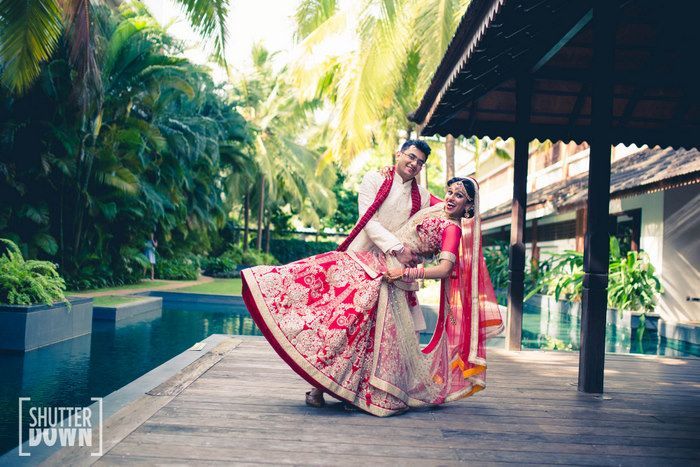 Image via Shutterdown - Lakshya Chawla
This Mumbai-based store has a lot of options in different price ranges, and a ton of options in the sub-50K price point. The range starts from around 15k for semi heavy lehengas.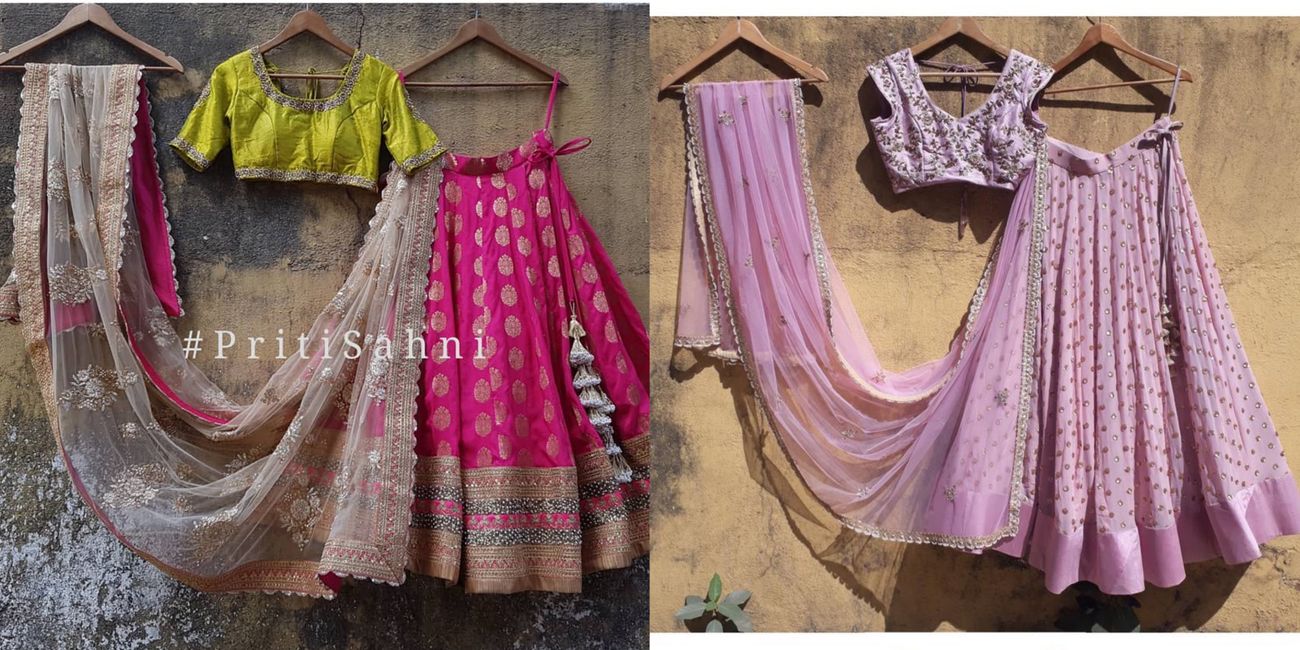 This Mumbai-based designer has some pretty bridal wear for every kind of function, and we love how easy and breezy the outfits look! Perfect for the modern bride, this one has some fab pastel options too!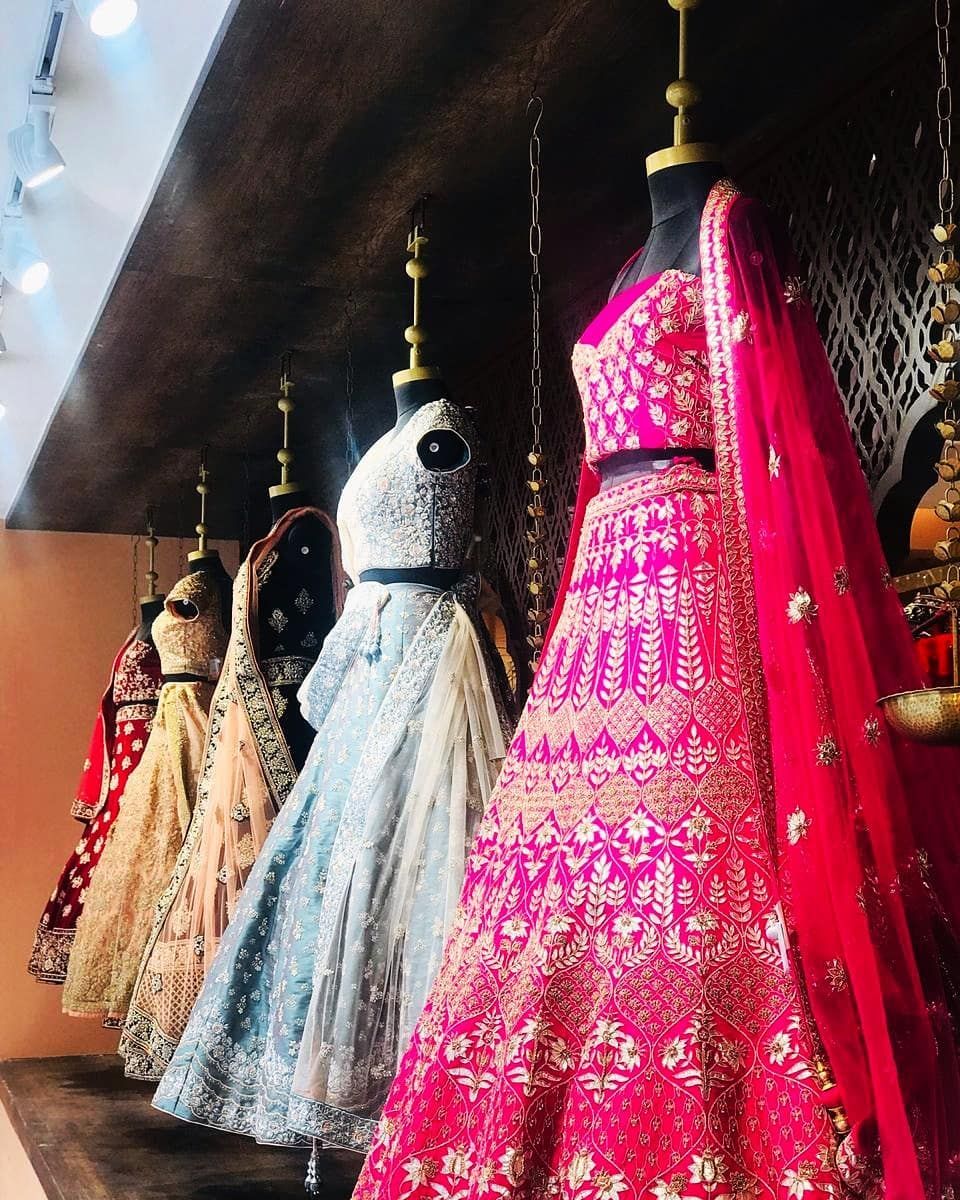 We had a recent bride who wore a lehenga from this Bangalore-based store, and they have an online presence too! They deliver all over the country, and their lehengas are simple and traditional, if that's the style you're looking for!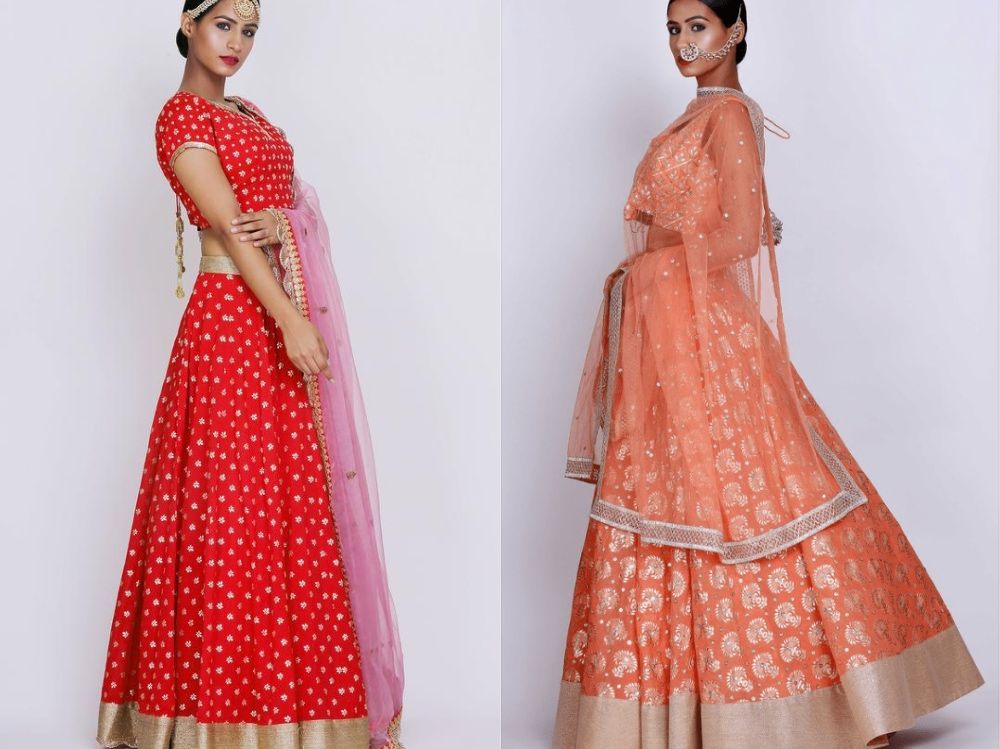 Images via WaliaJones★ 4.2
Another Delhi-based label which does some contemporary bridal lehengas in this range that are light-weight and pretty! They even customise if you have something in mind already.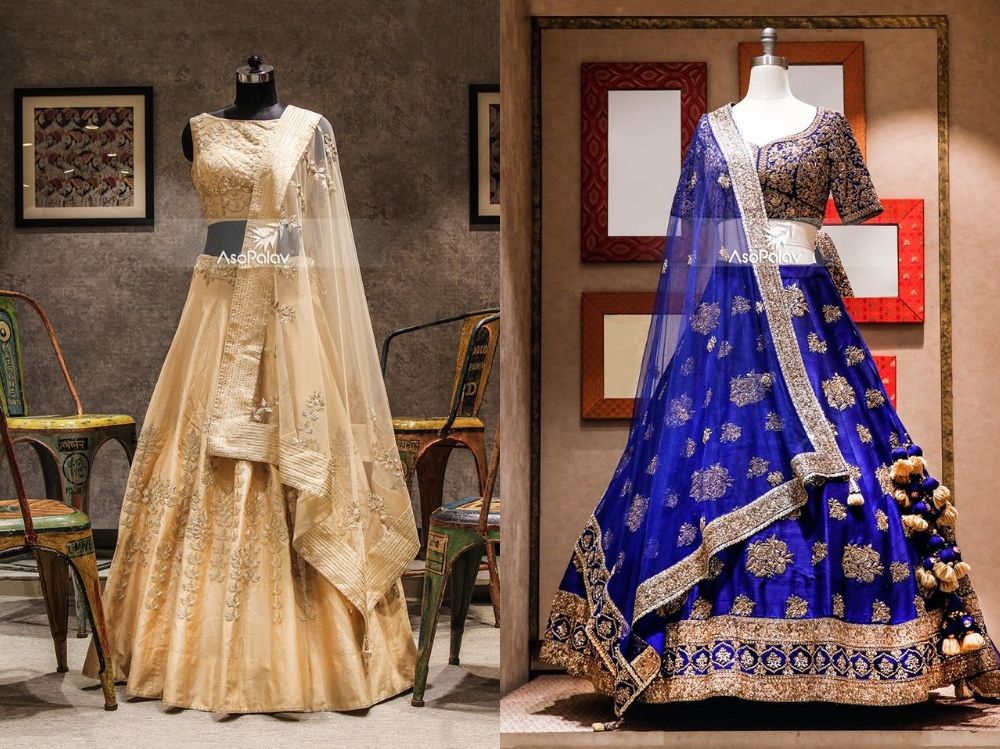 Brides planning their wedding in Gujarat should definitely check this Ahmedabad-based store! They have bridal lehengas in the range of 20K to 2 Lakhs, so there's something for every kind of bride!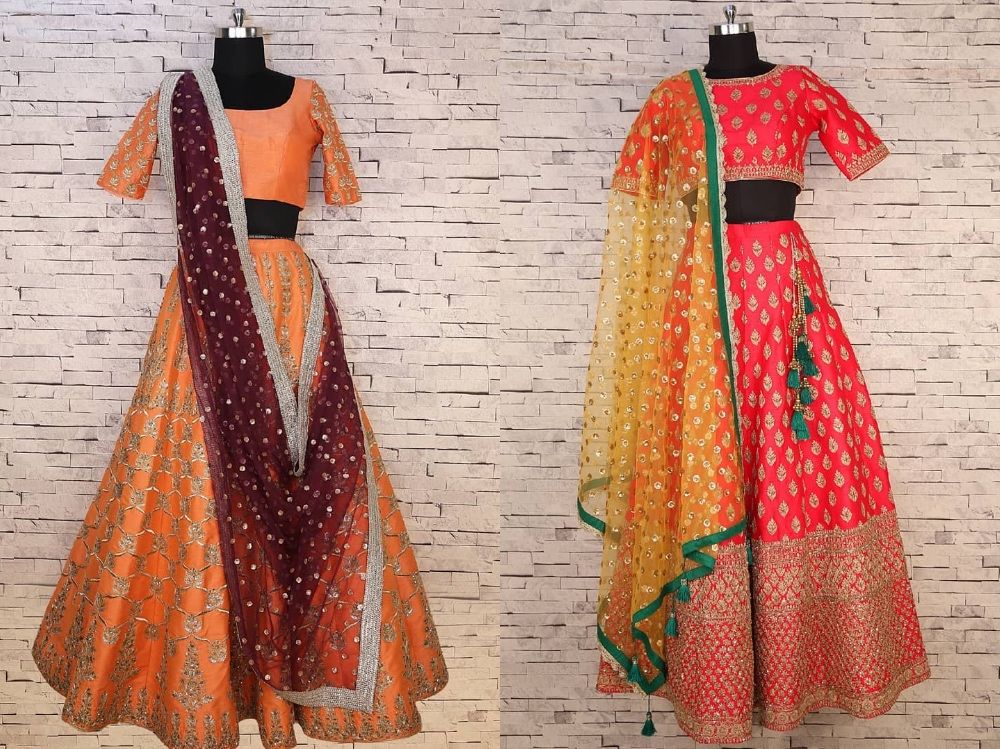 This Mumbai-based label also has some pretty lightweight designs for bridal lehengas that fit into this budget, and we love this for a bride looking for a lehenga in some bright eye-grabbing hues!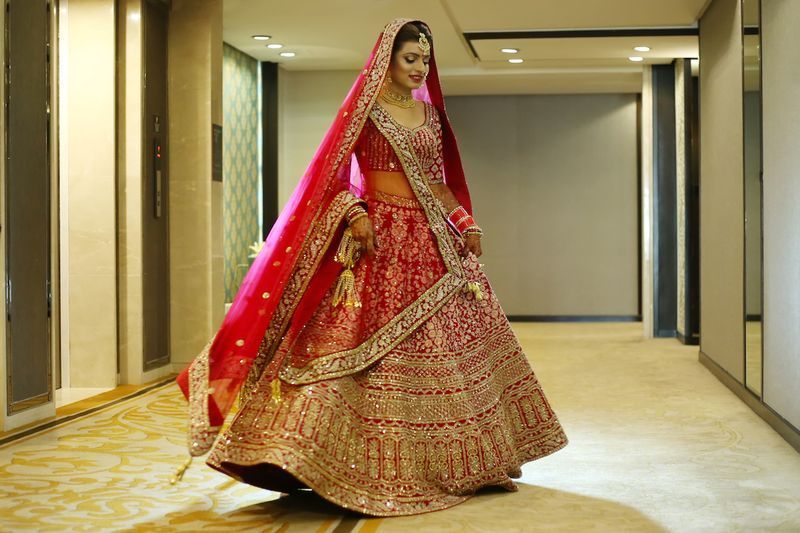 We had a bride who wore a lehenga from this label, and it has a lot of options in the sub 30K range for brides as well. If you want something traditional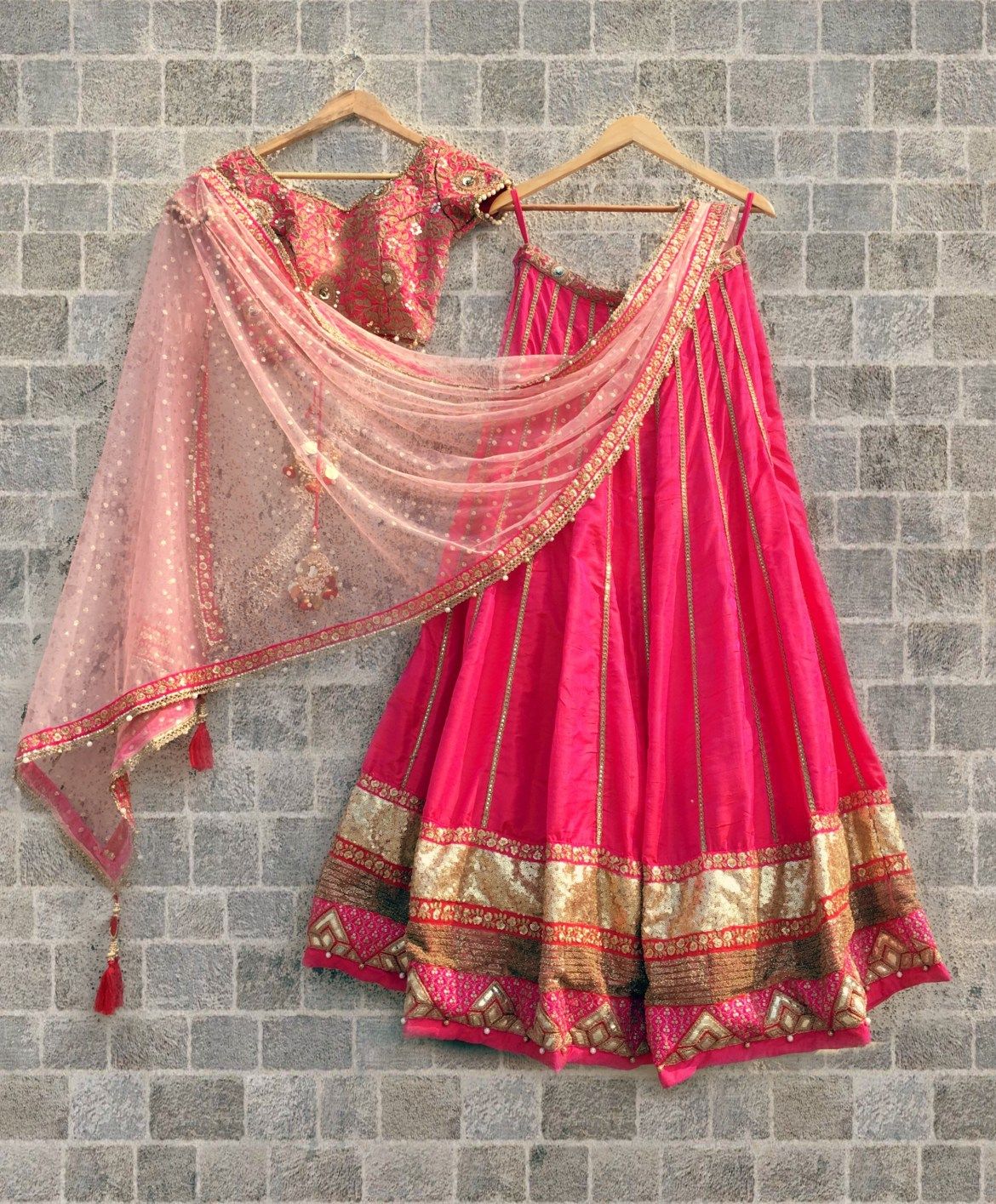 If you're looking for a simple bridal lehenga in the sub 20K range, then this is one label to consider! They have limited options, but are made to measure and totally worth the cost! You can also check with them for customisations if you have something in mind.
#Spotted finest designers on WMG with a huge collection of wedding lehengas in every range you are looking for!
ALSO READ: How To Design Your Lehenga In Under 50K! *Tips, Tricks & Other Ideas