15+ Different Shades Of Orange We Spotted In Bridal Outfits!
BY Sakshi | 29 Aug, 2019 | 20701 views | 4 min read
Orange is the new pink? Well, we certainly think so! More and more brides are picking this hue for their big day, and we must say, we are absolute fans. If you want to venture into an offbeat bridal hue, which is still not very unique or offbeat and still pretty 'bridal', then orange or shades of great for that. So we bring to you 15+ shades of orange that Real brides sported for their happy day!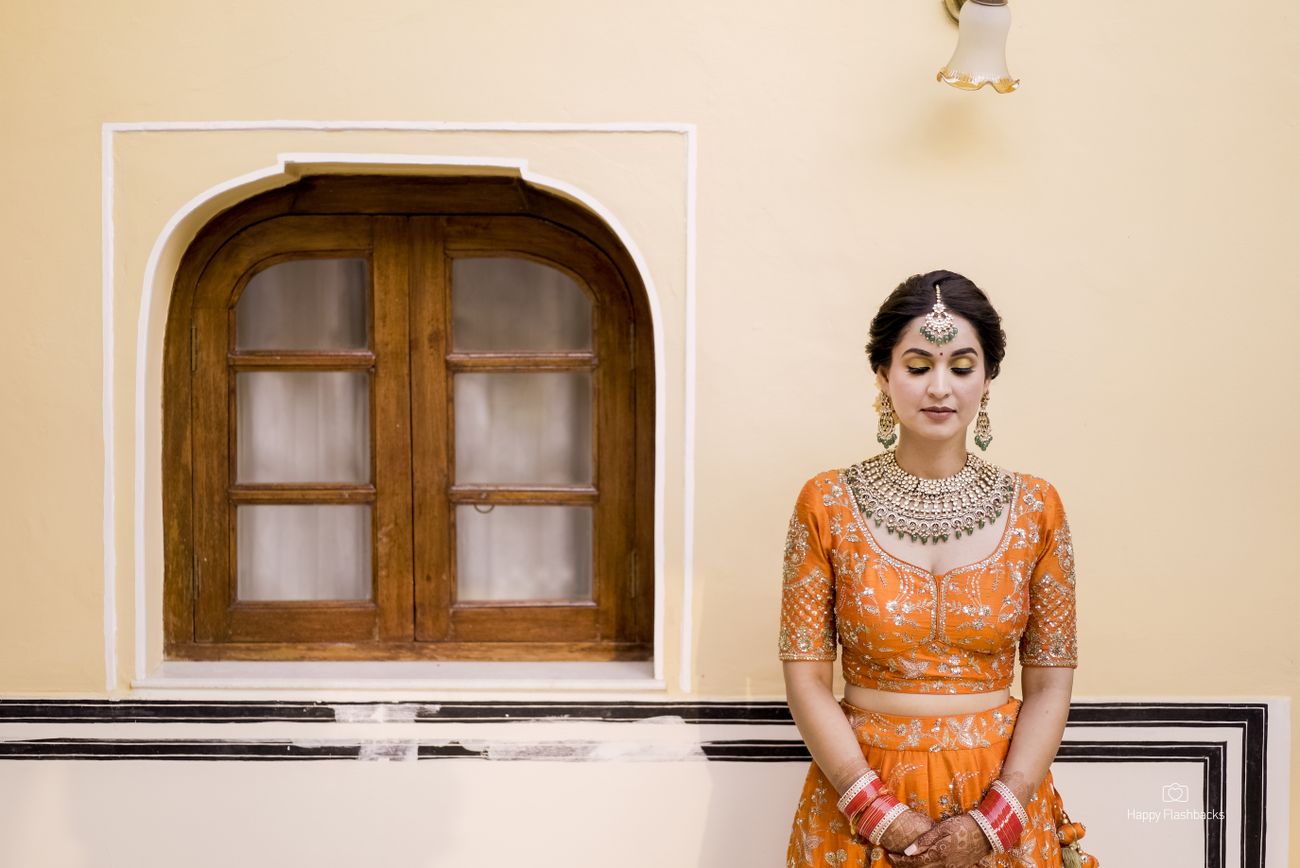 Image via Happy Flashbacks★ 5
This stunning burnt orange bridal lehenga with champagne gold detailing paired with a floral dupatta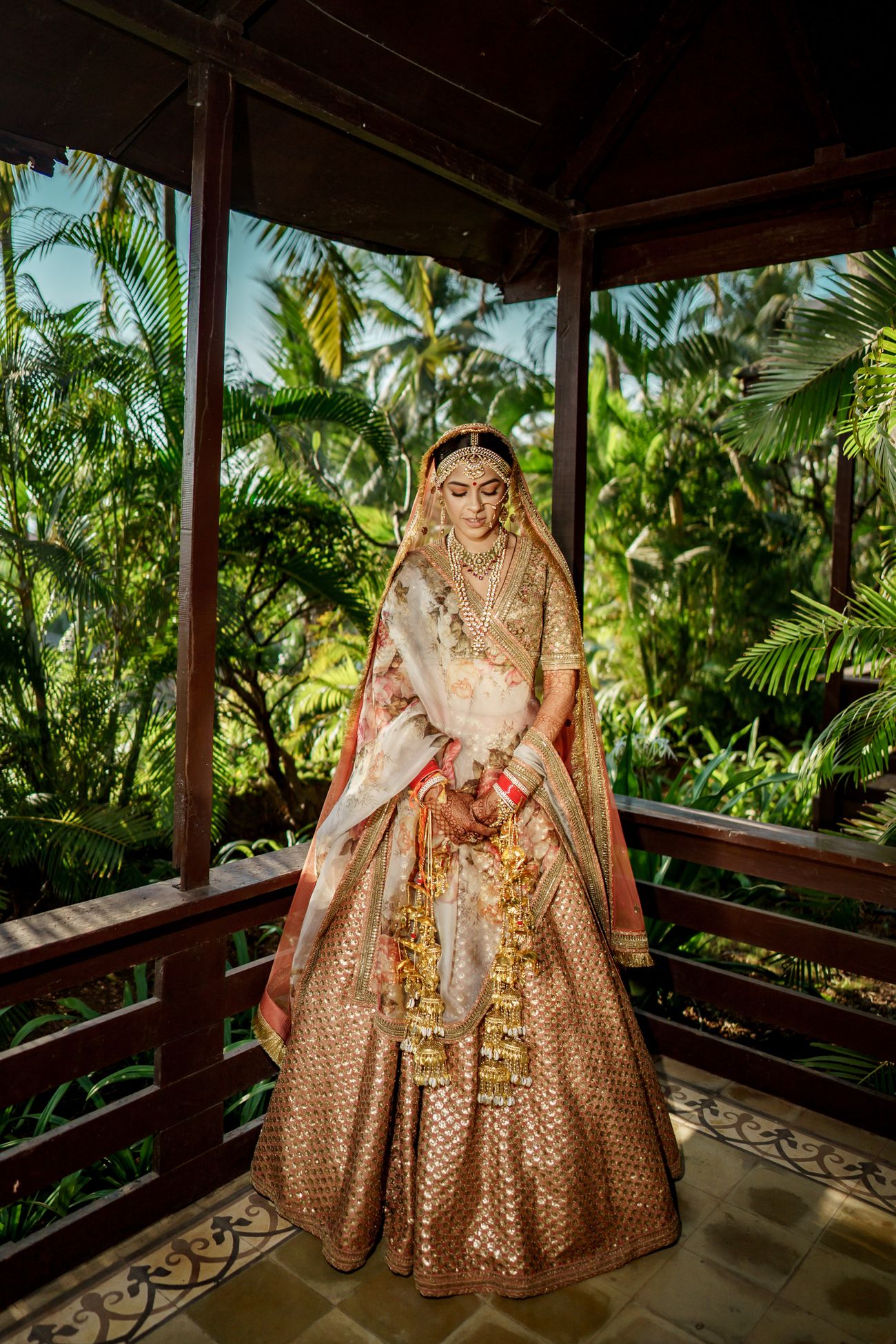 Image via Ragini and Vipin
Love the pairing of a floral dupatta with a burnt orange bridal lehenga!
How fun and bright is this carrot hued lehenga with gold applique work?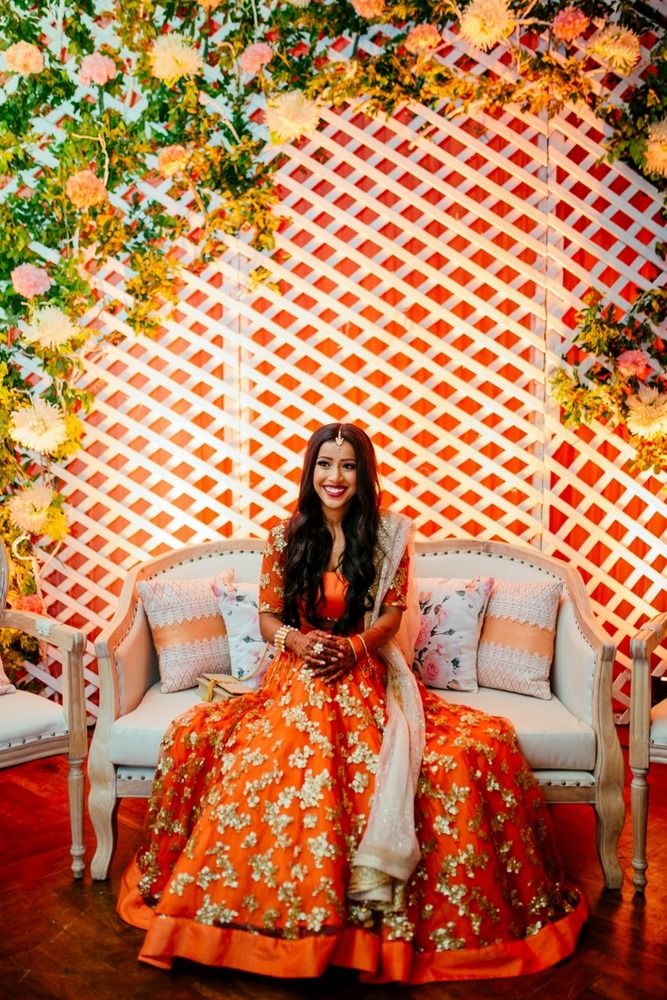 Image via Tuhina and Filip
Fun and poppy, this lehenga is a winner all the way!
Gorgeous salamander orange bridal saree for a beautiful south Indian bridal look!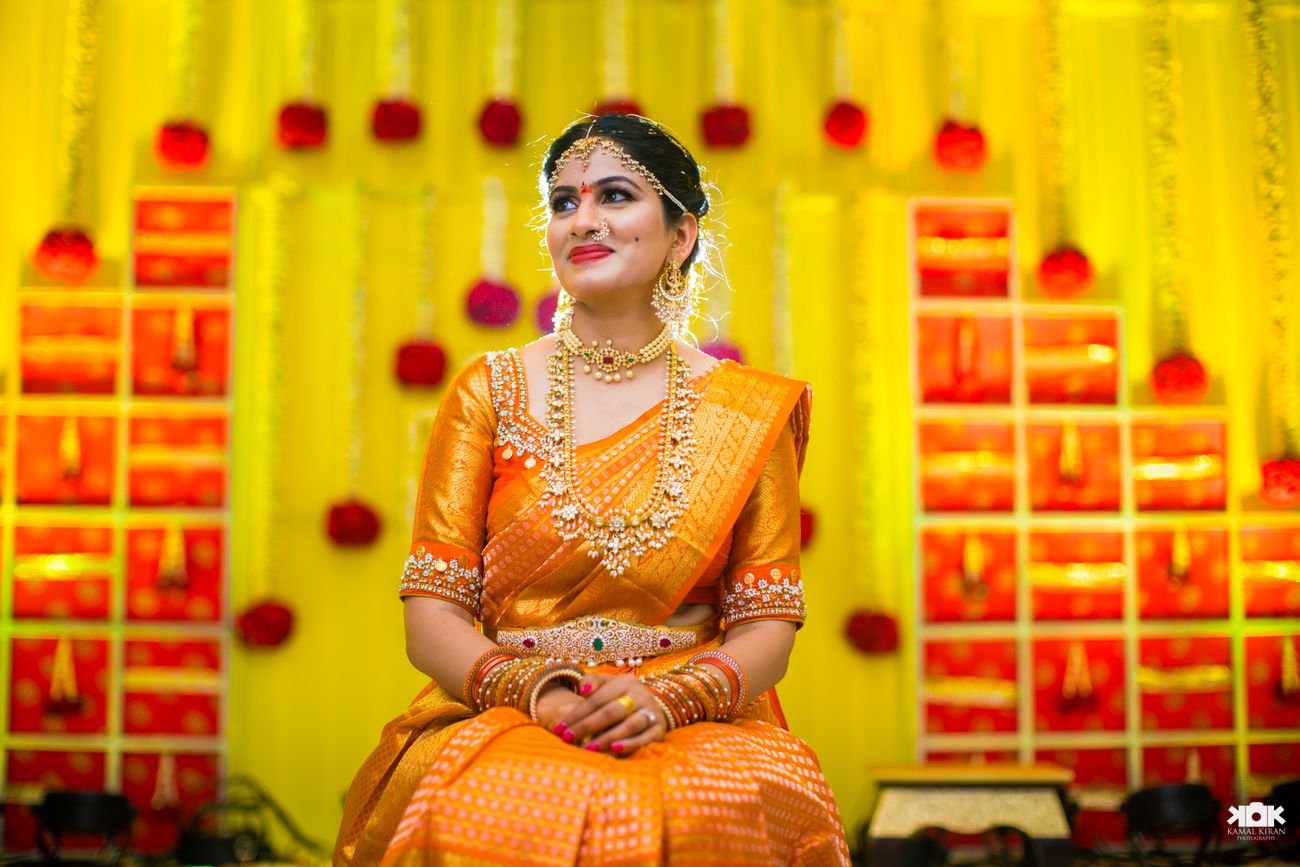 Image via Make-up by Afsha Rangila★ 4.9
Such a happy salamander hue!
This apricot orange bridal lehenga has our heart!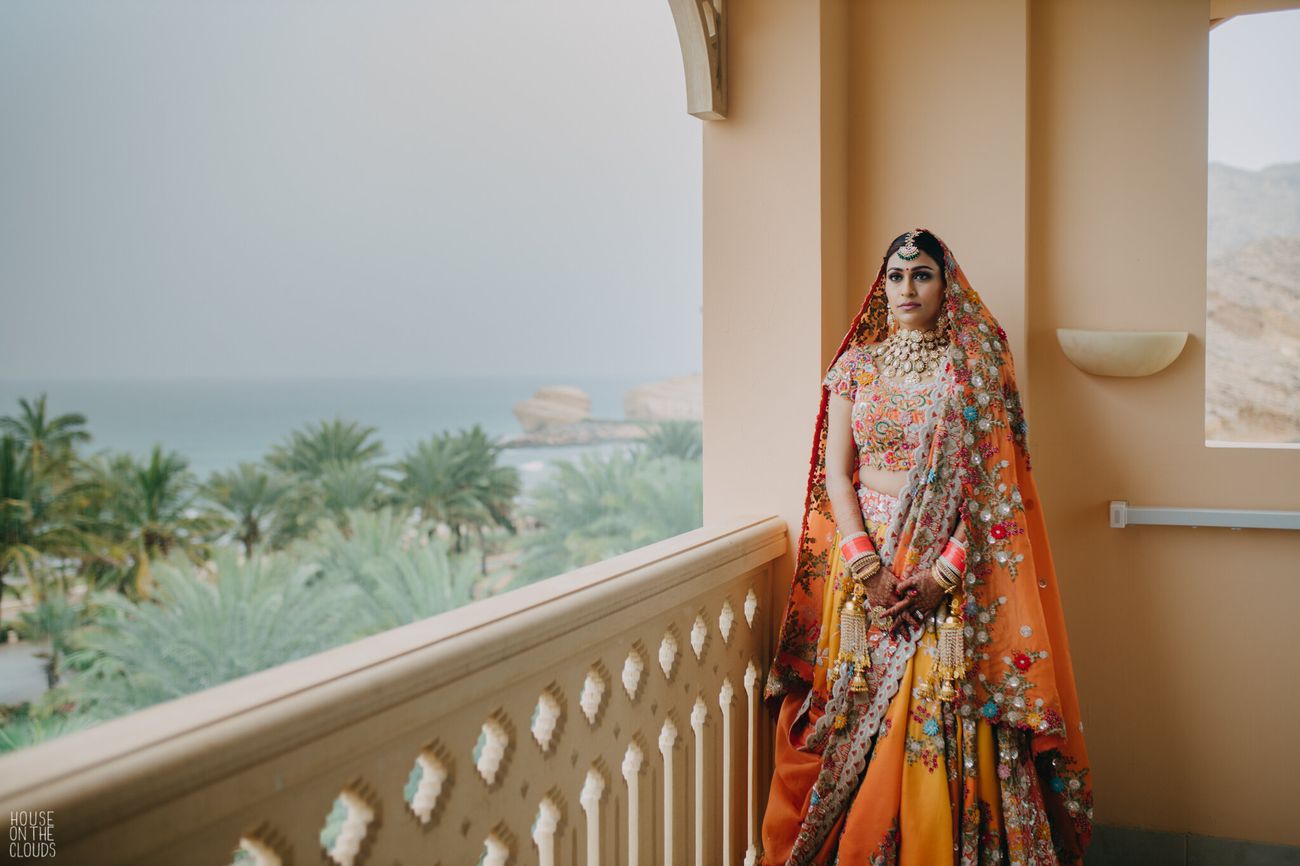 Image via Trisha and Suvraj
How insanely gorgeous is this lehenga?
Loving this motichoor ladoo hued orange bridal lehenga FTW!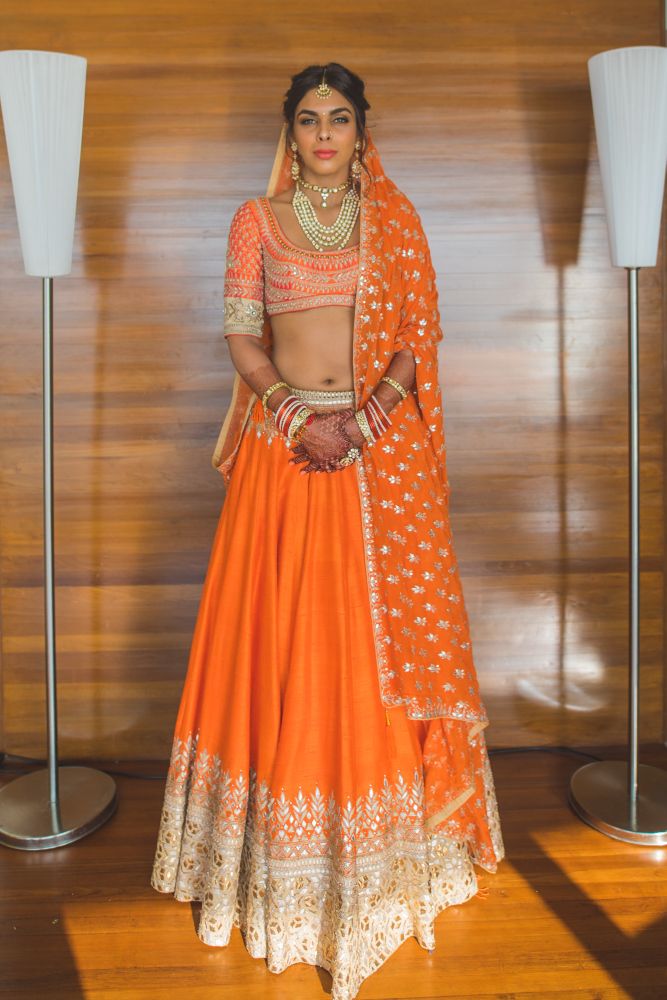 Image via Aastha and Karan
This happy motichoor ladoo hue has us smiling!
This spice-orange lehenga with a train-like dupatta for the mehendi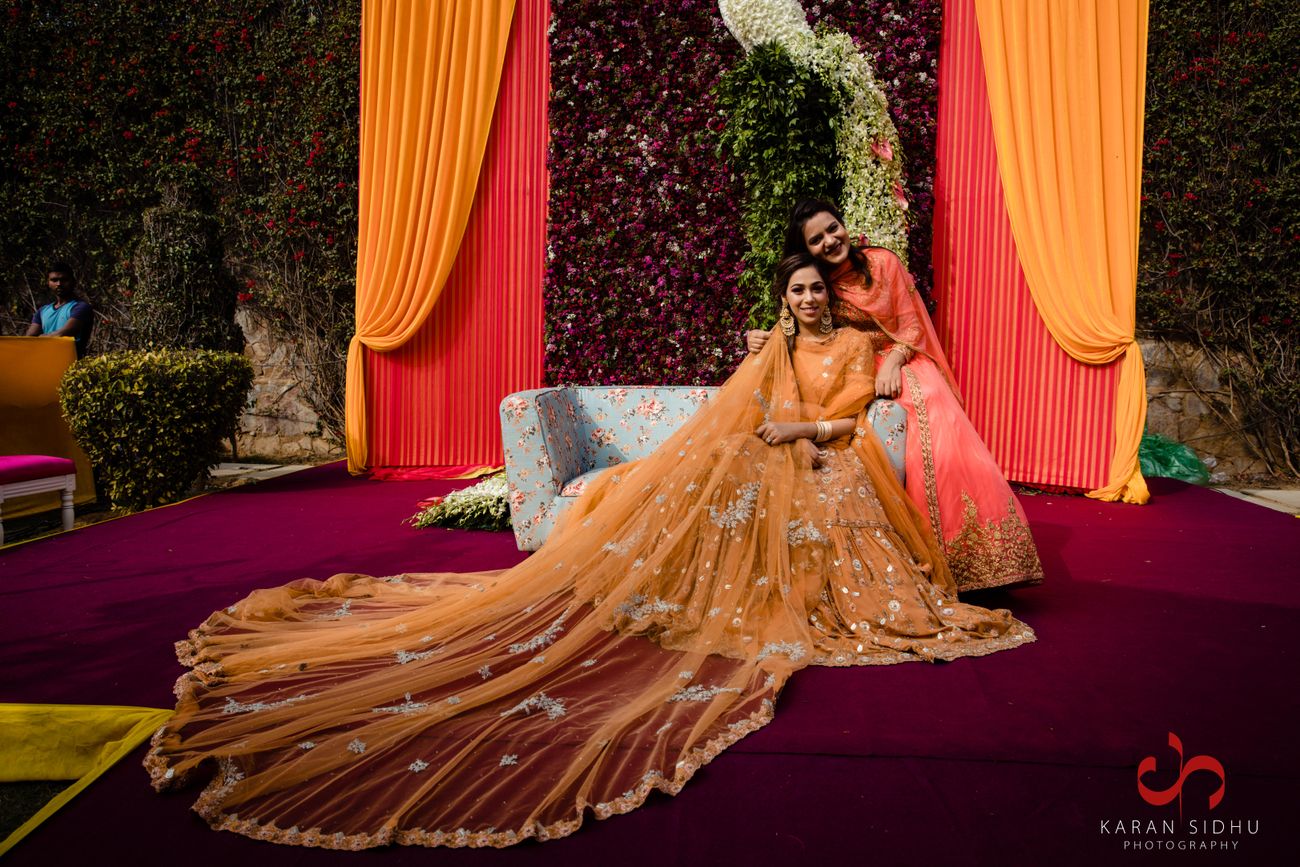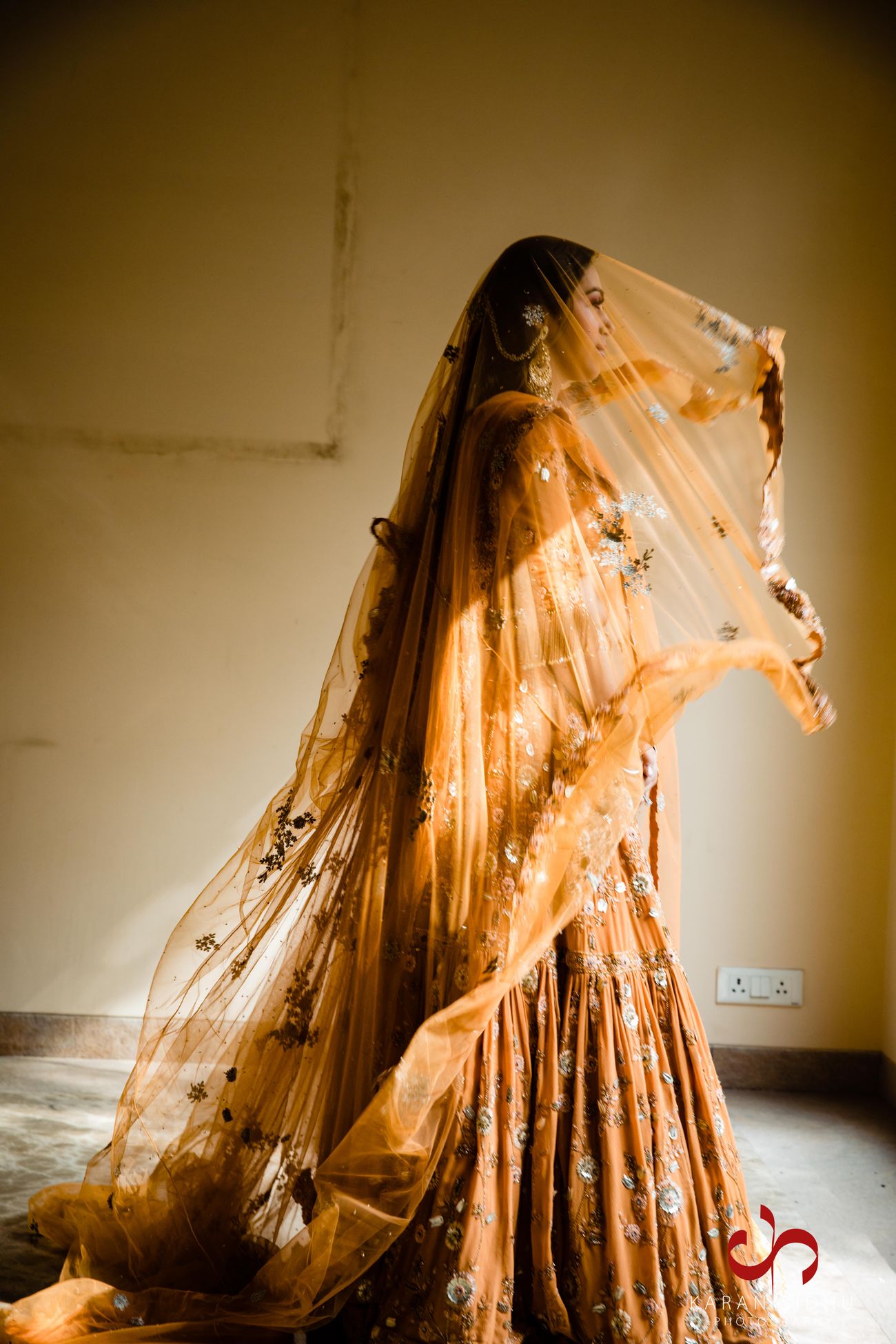 Image via Karan Sidhu Photography; Lehenga by Payal Keyal Design
Now that is one unique lehenga, and it's in this spice shade of orange- so pretty and new!
Totally loving this mustard orange lehenga which is drop dead gorgeous!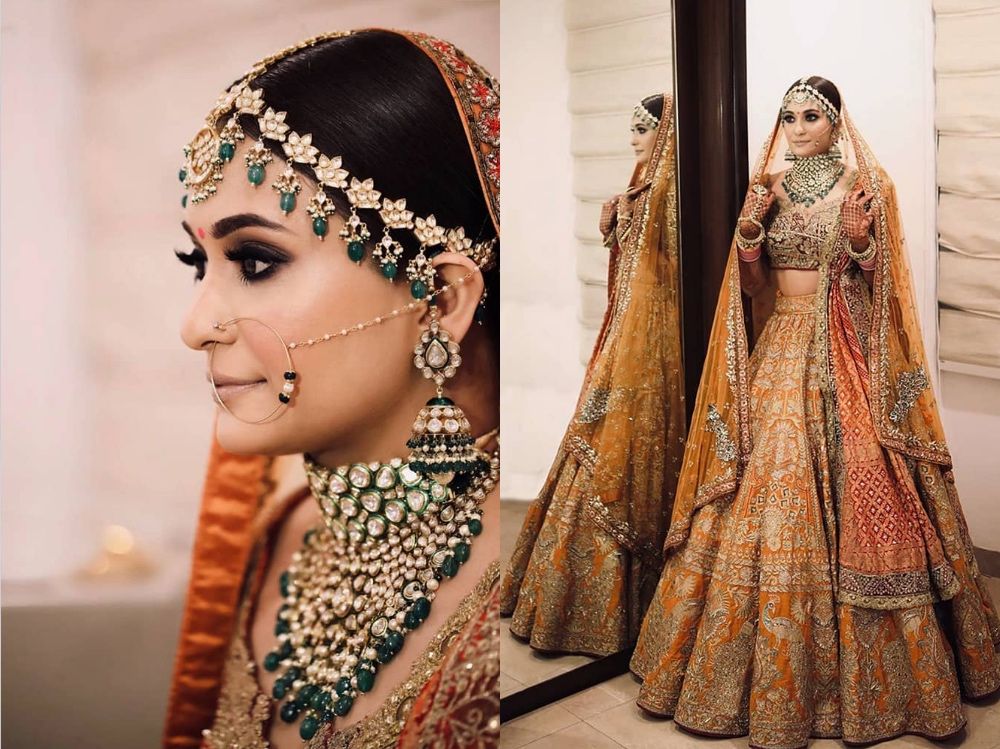 Image and Lehenga via Rimple and Harpreet Narula★ 4.9
Now that is one rich and elegant orange lehenga, which is in this pretty mustard-gold shade which looks amazing.
This bride who wore this tiger orange hue with a contrasting blue blouse!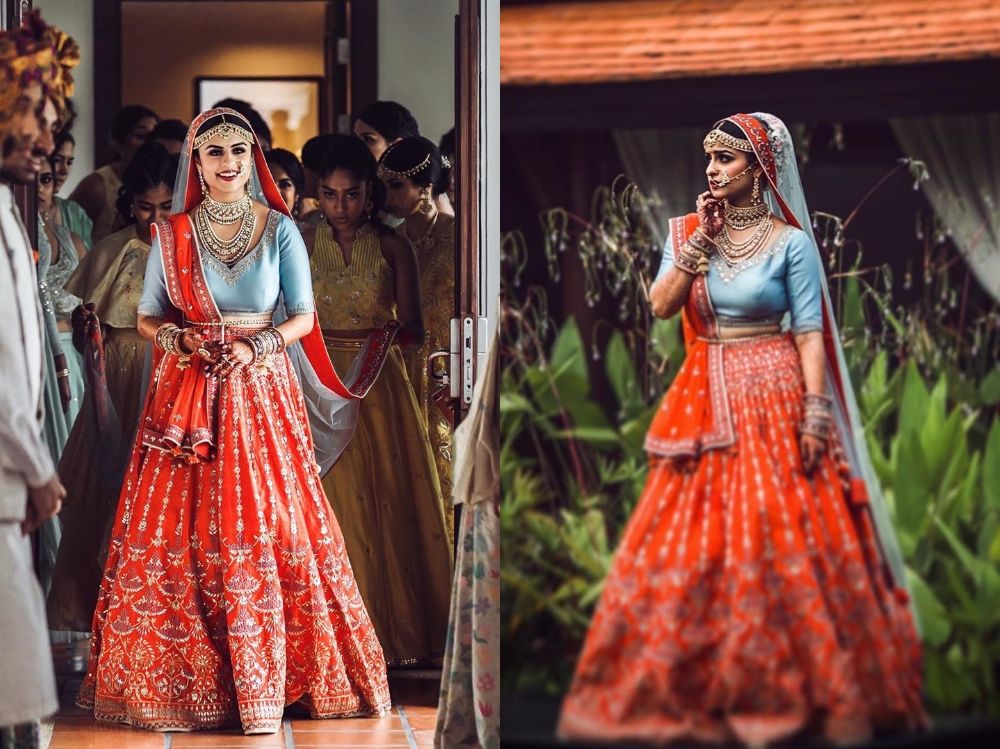 Image via Radhika Pandit Photography★ 4.7 ; Outfit by Anita Dongre★ 4.9
That's another way to wear orange- contrast it with an all new colour in the blouse. 
This bride's burnt orange lehenga which was delightful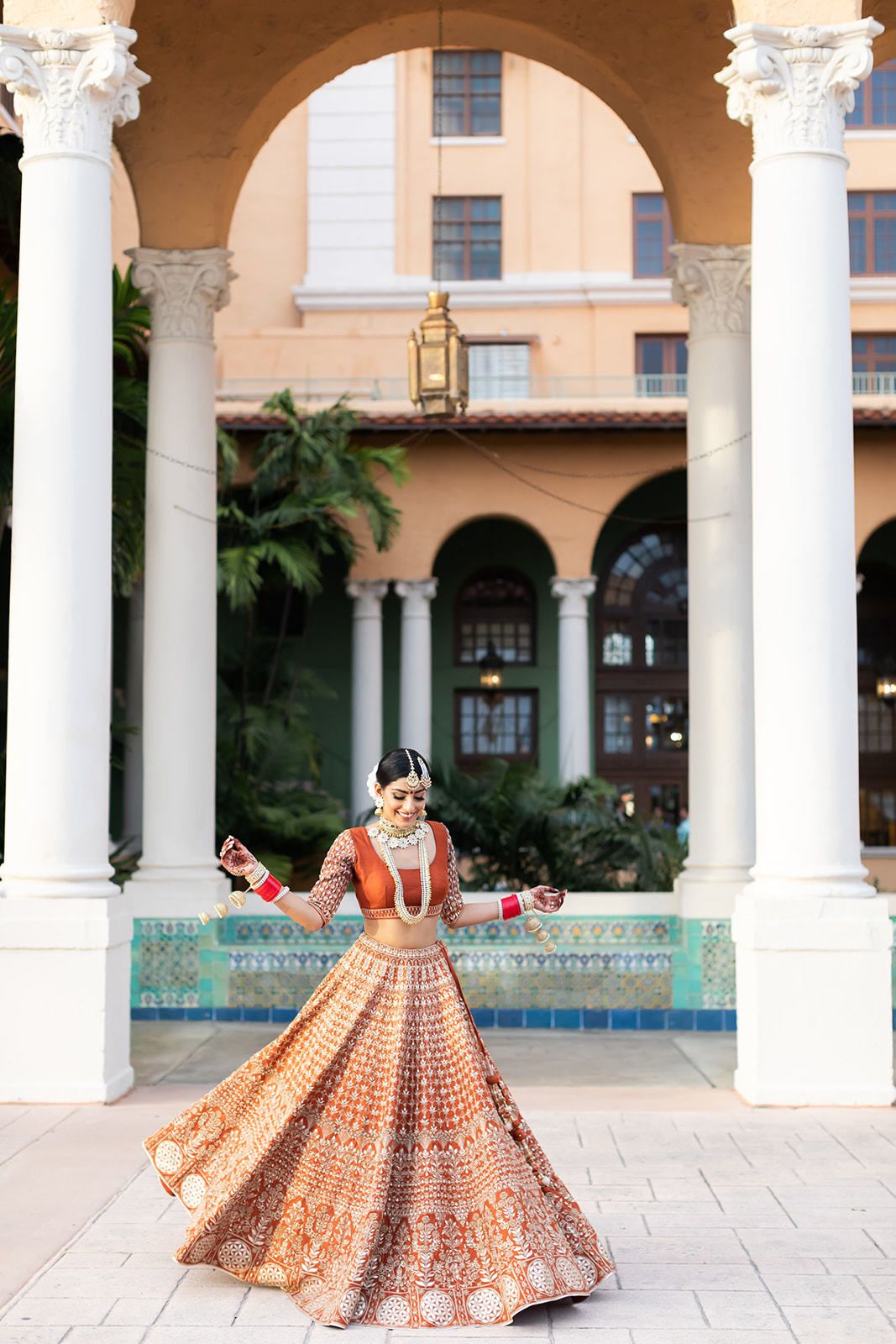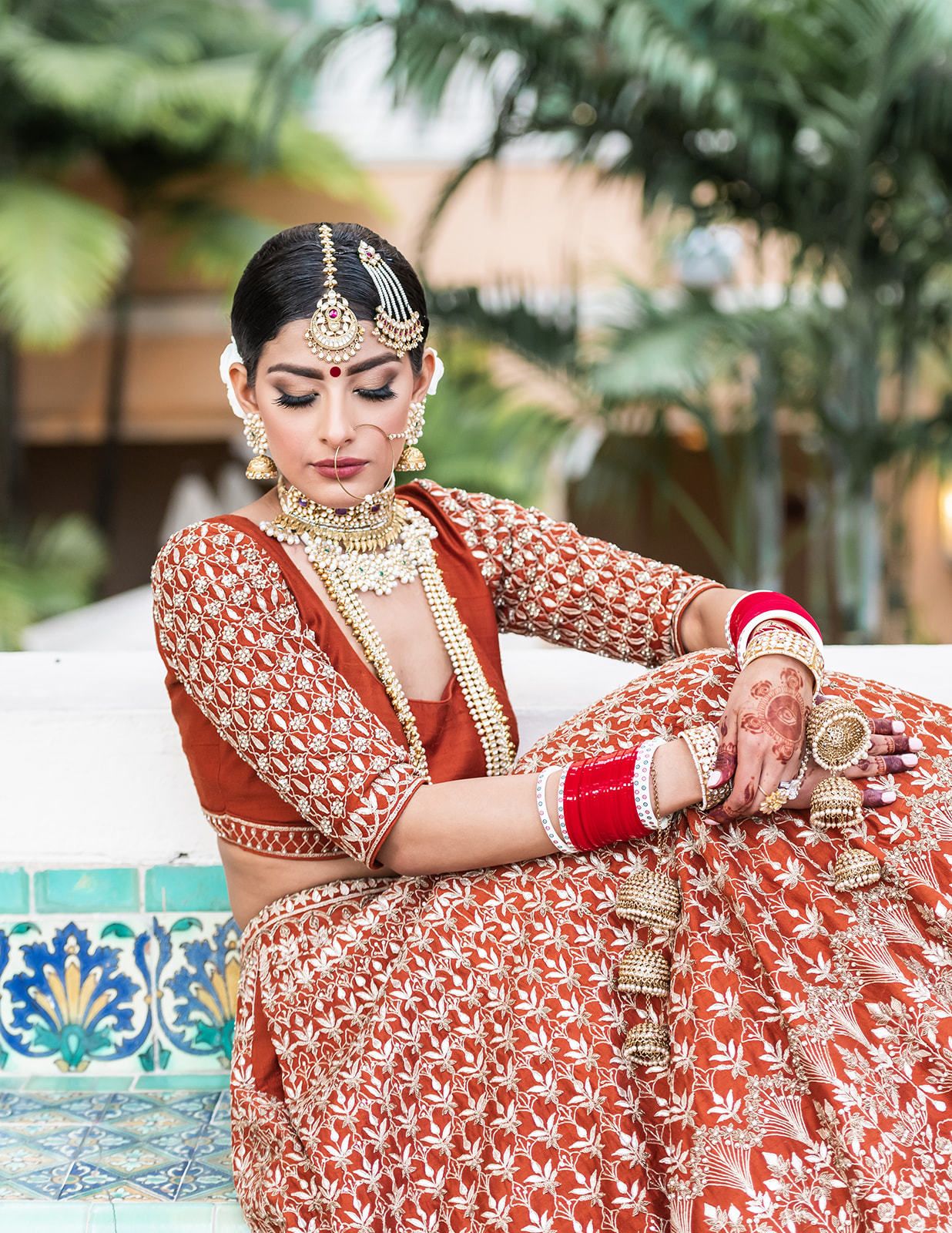 Image via Blink & Co Photography; Outfit by Anita Dongre★ 4.9
Burnt orange is a super pretty bridal shade too- as this bride showed us!
This bride's pretty tangerine hued lehenga which was bright and happy!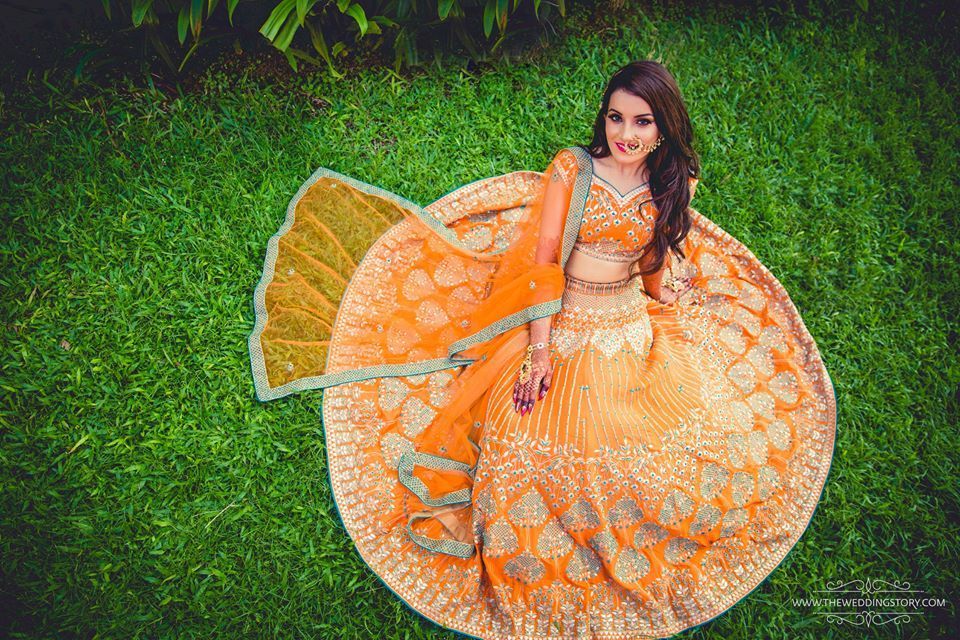 Image via The Wedding Story; Lehenga by Kanishka Ahuja
That's as orange as it gets, and looks super pretty.
This bride who wore this cider-hued orange lehenga with an ochre blouse!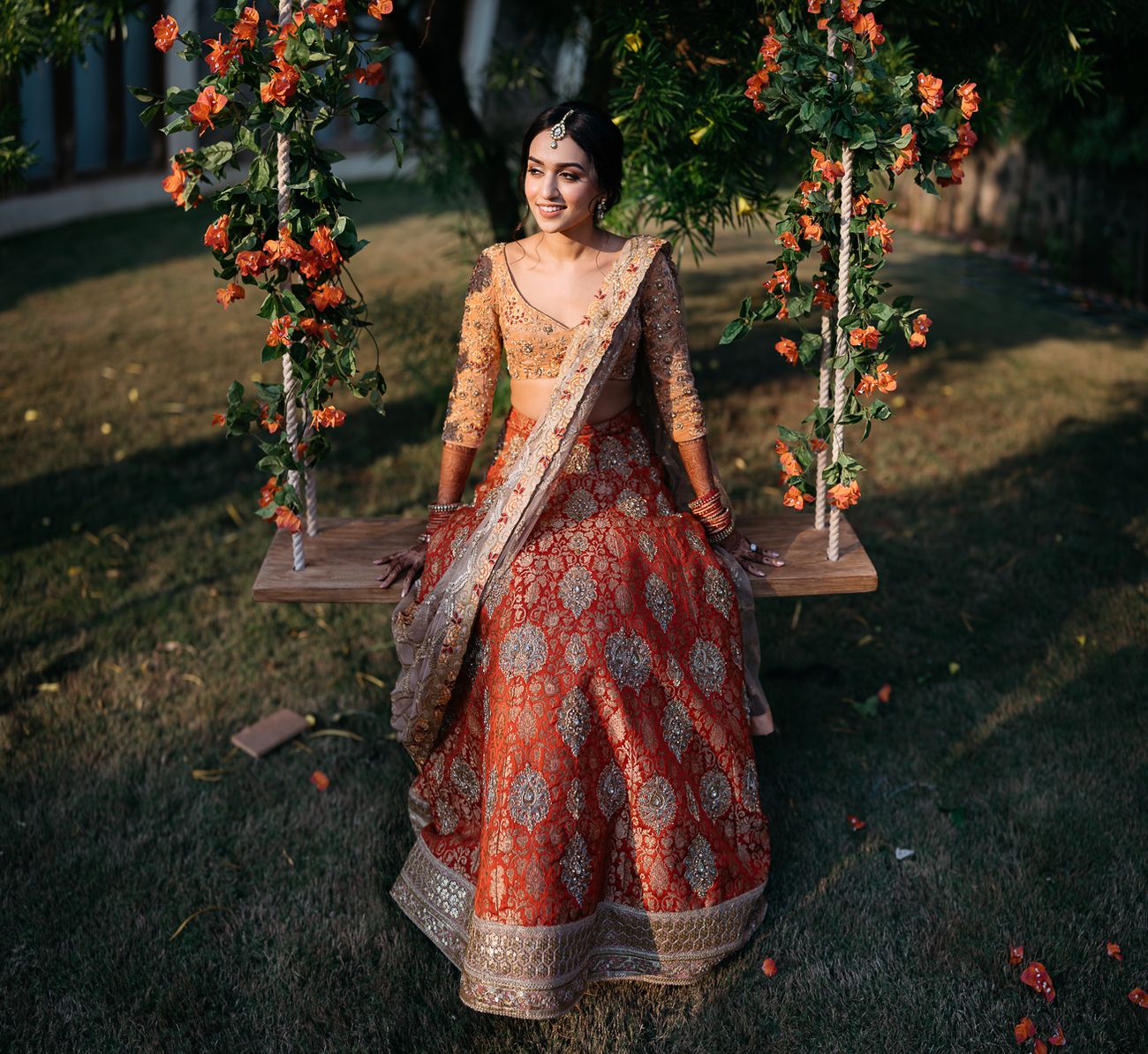 Image via Ram Balmur Photography; Outfit by Amreen Sandhu
A mix between burnt orange and cider, this orange hue is so refreshing!
Digging this super glam rust lehenga with gold detailing!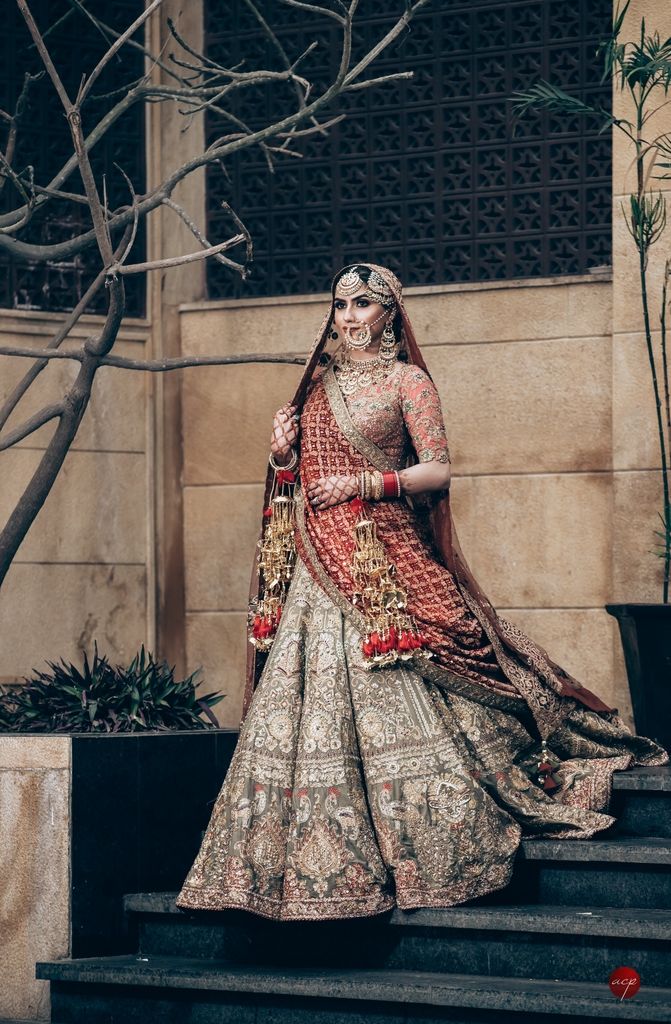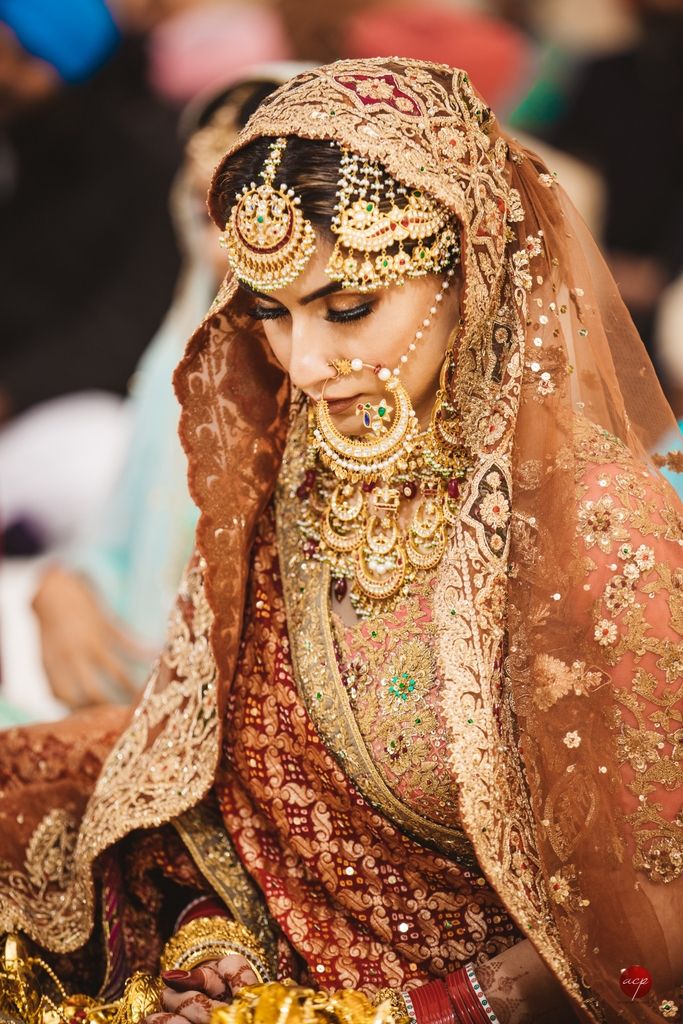 Image via Artcapture Productions★ 4.5 ; Lehenga by Rimple and Harpreet Narula★ 4.9
This gorgeous rust lehenga which blew our minds.
Marigold orange + gotapatti = Winner!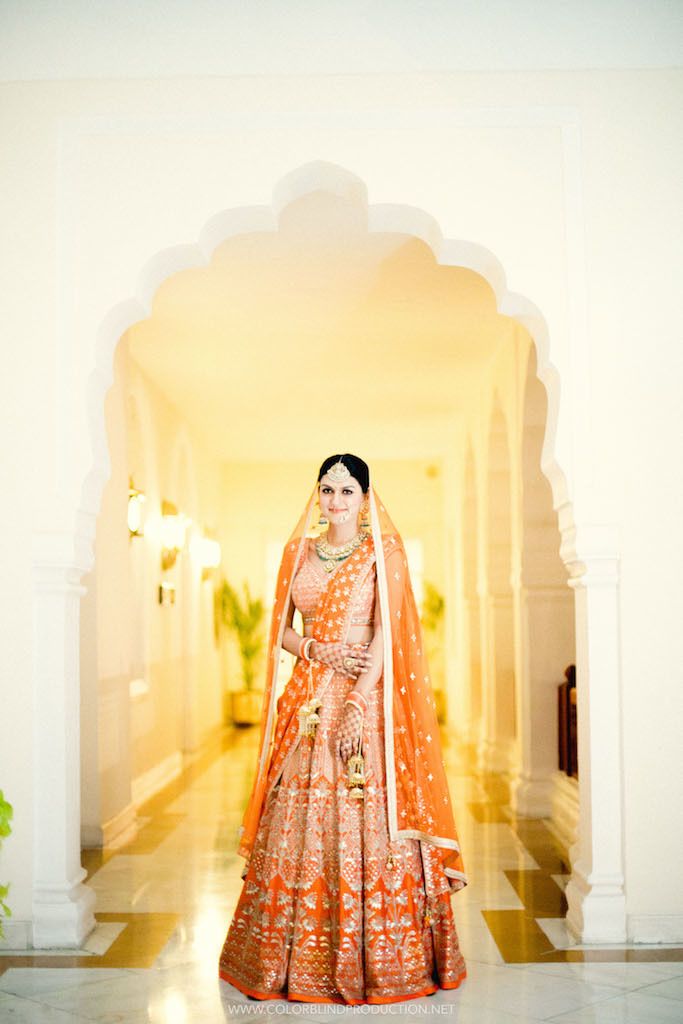 Image via Colorblind Production; Lehenga by Anita Dongre★ 4.9
This bride's vivacious orange bridal lehenga has our heart!
Loving this ombre lehenga in all the hues of orange!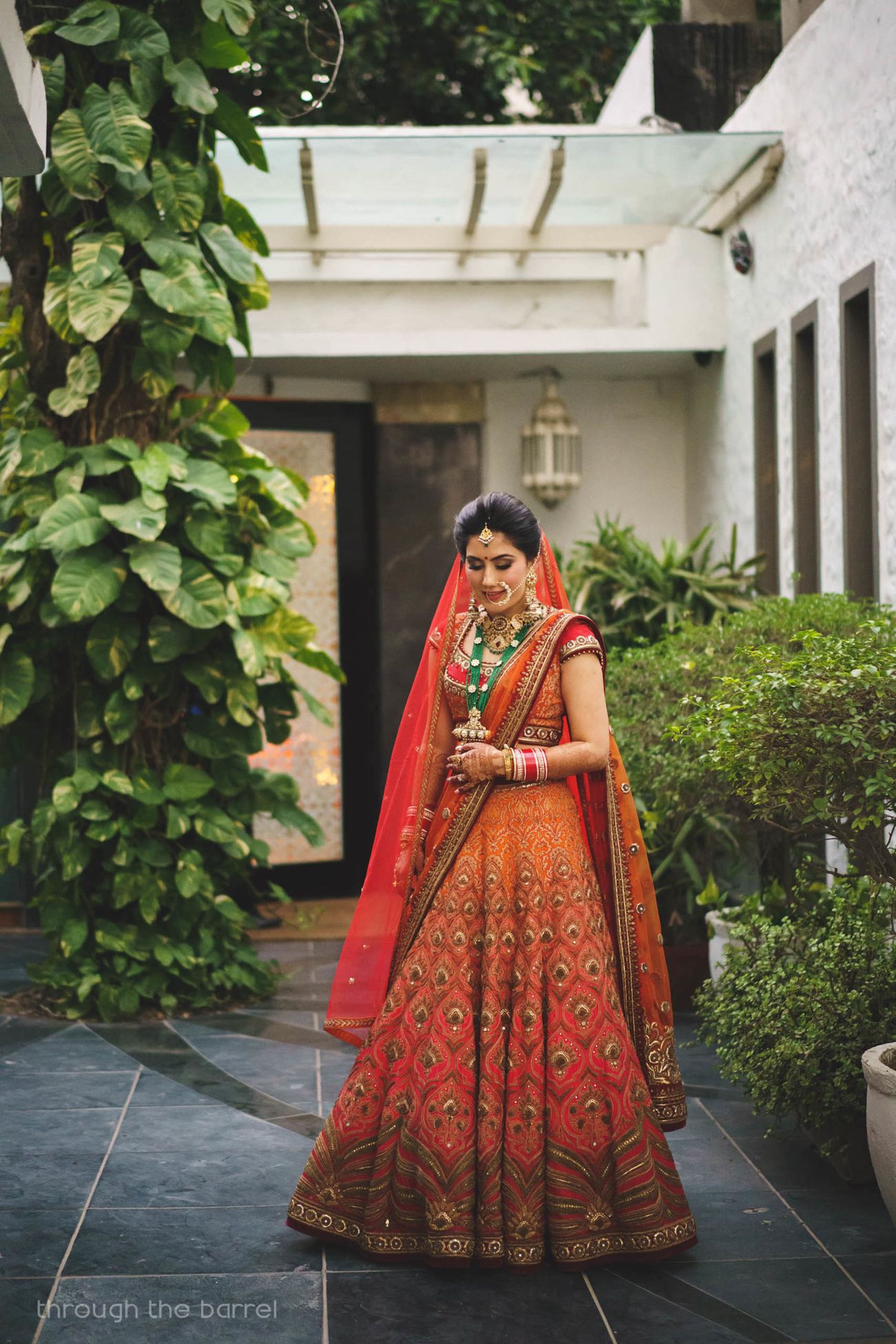 Image via Through the Barrel★ 4.5 ; Lehenga by Tarun Tahiliani★ 4.9
Drop dead gorgeous with all that work and the ombre effect.
This bride's apricot hued lehenga is perfect for brides looking for simple lehengas in bright hues!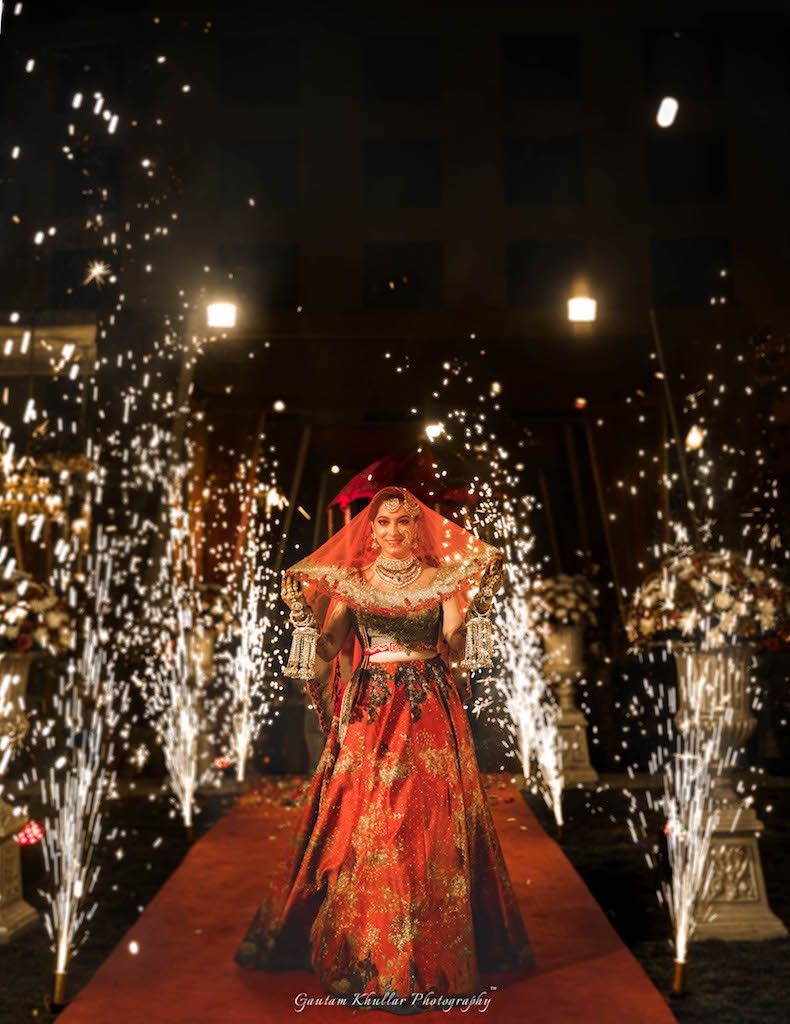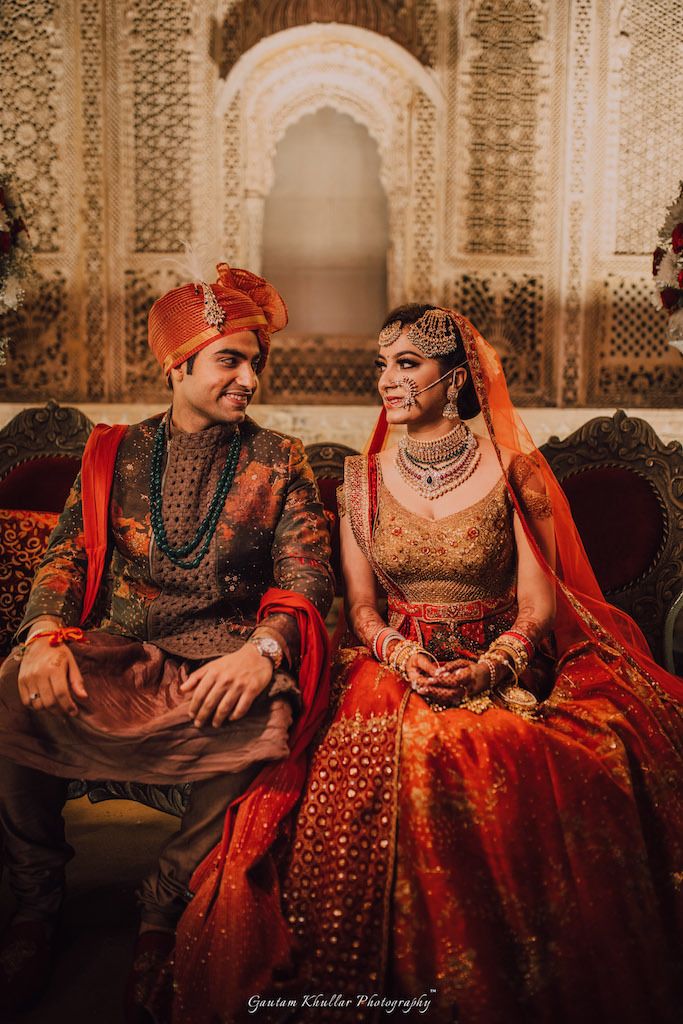 Image via Gautam Khullar Photography★ 4.8 ; Lehenga by Sulakshana Monga★ 4.8
A simple lehenga which looked so glam and rich thanks to the colour.
Crushing on this honey orange lehenga!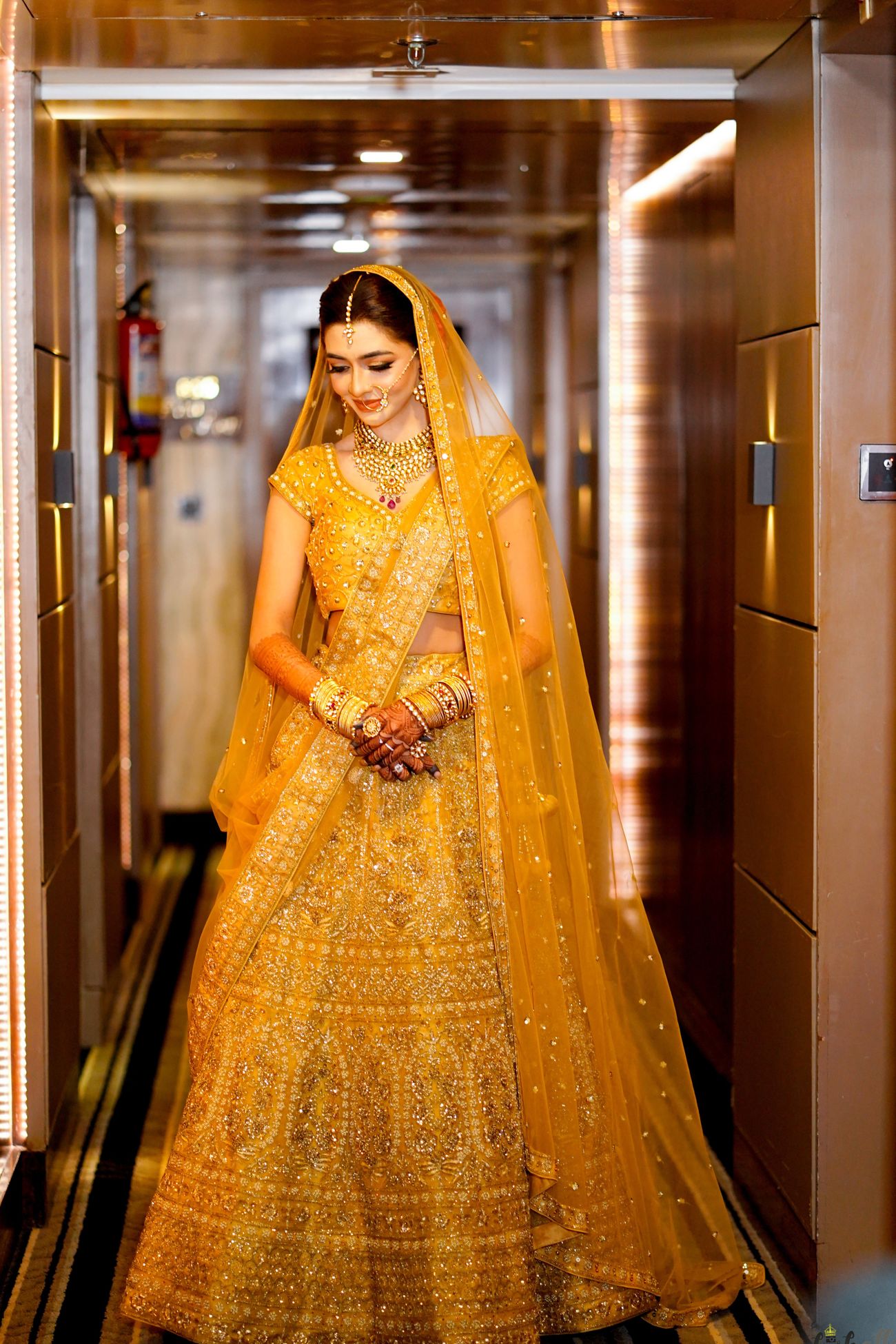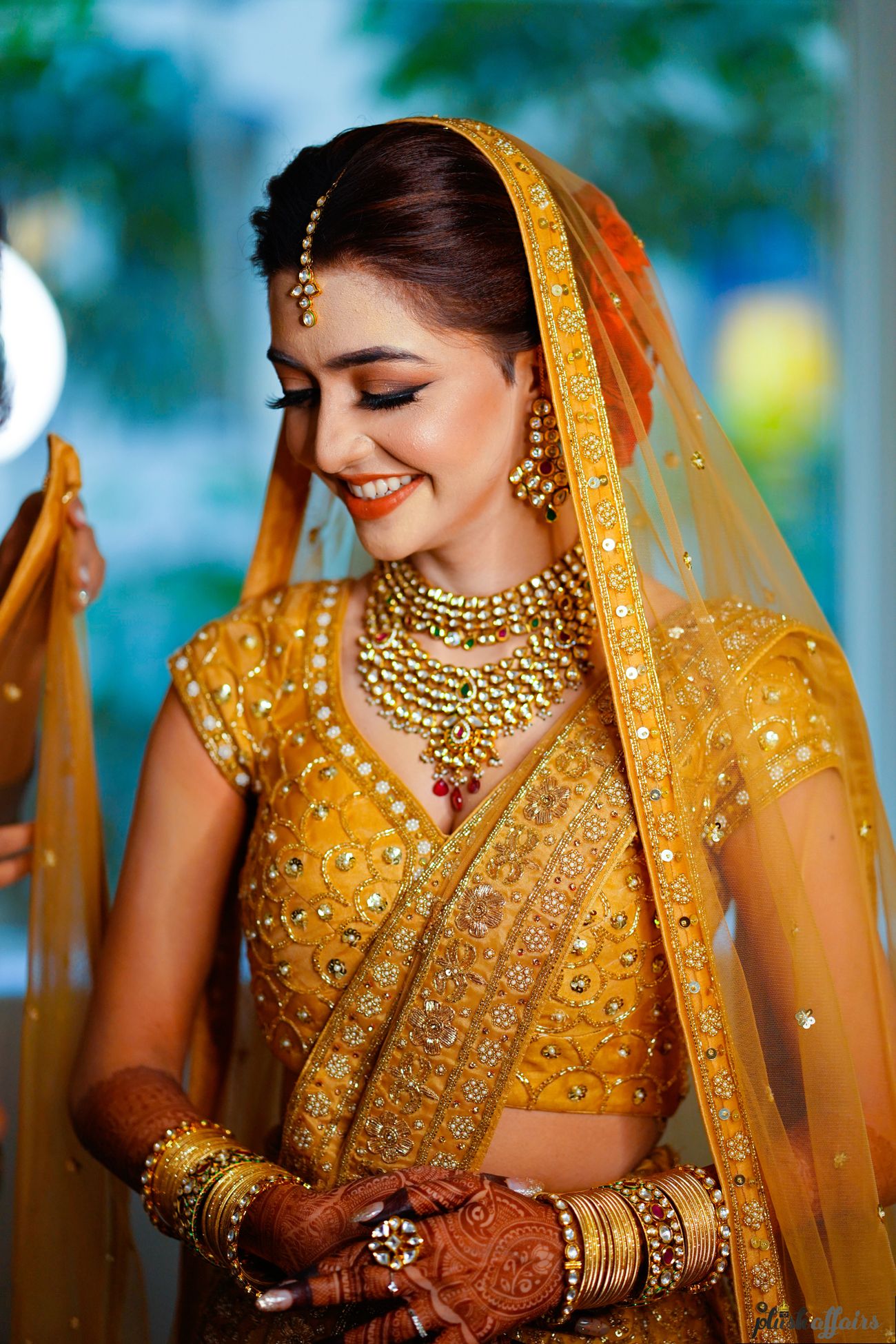 Image via Plush Affairs; Lehenga: Designed by the bride herself 
Another pretty hue in the orange palette- delicate and pretty. 
Tell us your favorite orange shade in the comments! Don't forget to shortlist the favorite shade before you buy your best bridal lehenga! 
Looking for more shades of colours for your bridal lehenga? Check these 25 Different Shades Of Green We Spotted In Bridal Outfits!
We also have Mesmerising Shades of Yellow That You Will Fall In Love With!
Don't forget to check these Brides In Gorgeous Shades Of Coral And Loved It!
ALSO READ: The Prettiest Nude-Coloured Lehengas We Spotted Off Late!