Most Auspicious Dates For Marathi Wedding 2023 That You Need To Bookmark Now!
BY Apoorva | 06 Feb, 2023 | 298 views | 4 min read
If all your relatives been asking you – lagna tharla ka? and that is the reason you have landed here, then we must say, you are spot on! While you did all the work of find your navri or navra, we do the rest for you. Finding you the perfect date to get married on. We've created a list of all the shubh muhurtas of 2023 based on the Mithila Panchang and Marathi Panchang. All you need to do is bookmark this page now!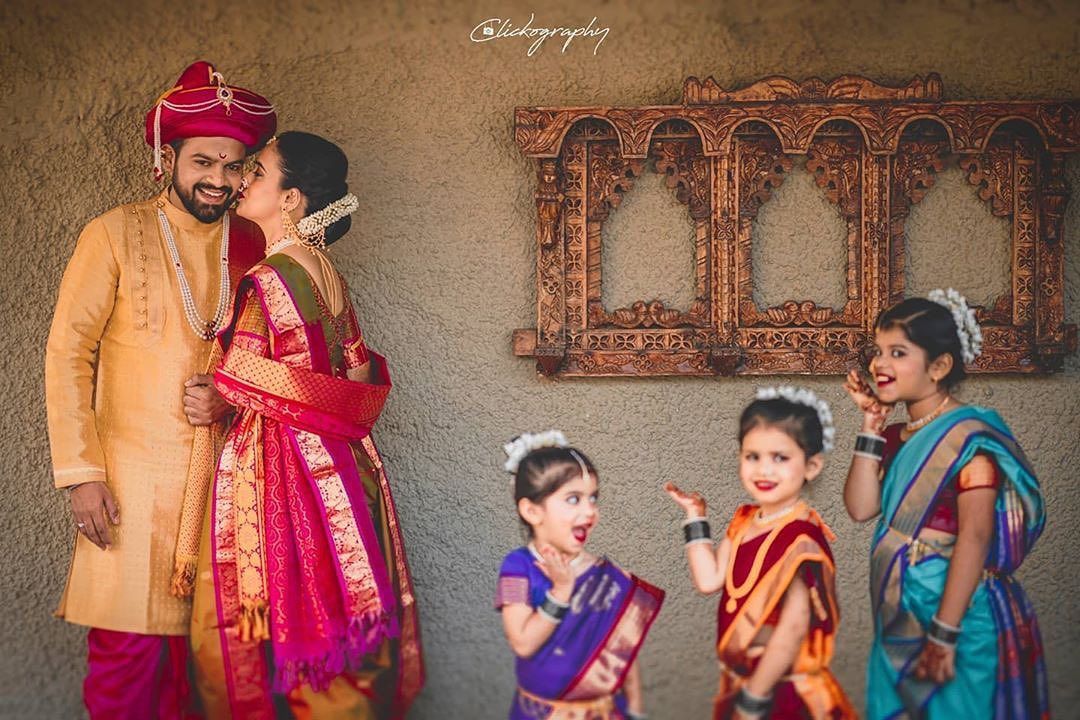 Image via Clickography★ 4.8
January 2023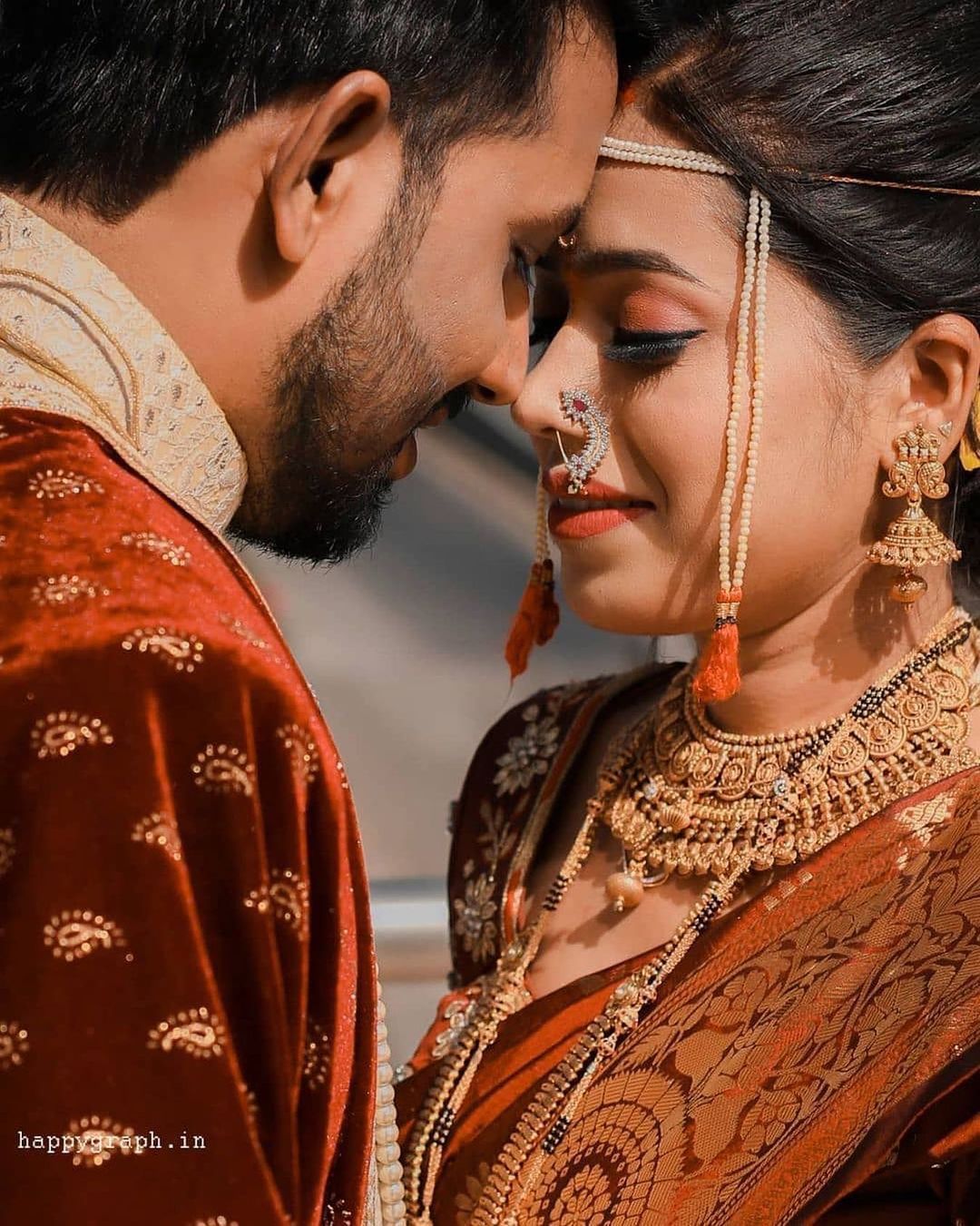 Image via Happy Graph
A new year, a new beginning with your loved one! The weather is perfect – especially in Maharashtra for that perfect Marathi lagna. Here are the shubh muhurta dates for this month.
January 15, Sunday
January 18, Wednesday
January 25, Wednesday
January 26, Thursday
January 27, Friday
January 30, Monday
Started your bridal shopping yet? Check out these noteworthy thushi designs every Marathi bride would adore!
February 2023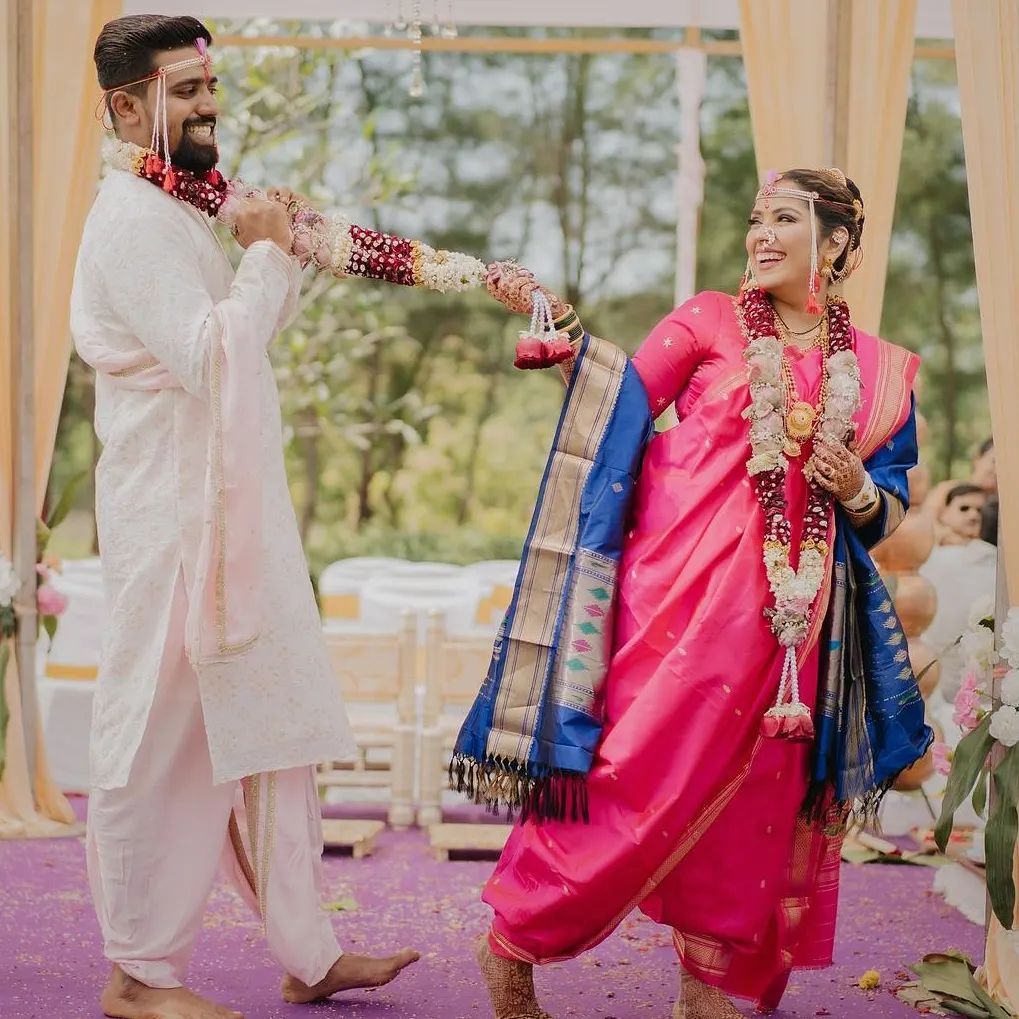 Image via Hair by Dipali
The month of love and it's perfectly filled with muhurta dates for your shubh vivah! What's more, there is a perfect muhurta that falls on Valentine's day so if any of you love birds wish to tie the knot, this is a great date!
February 6, Monday
February 7, Tuesday
February 9, Thursday
February 10, Friday
February 12, Sunday
February 13, Monday
February 14, Tuesday
February 16, Thursday
February 22, Wednesday
February 23, Thursday
February 27, Monday
February 28, Tuesday
Don't Miss The Marathi Brides Who Wore The Prettiest Plum Sarees!
March 2023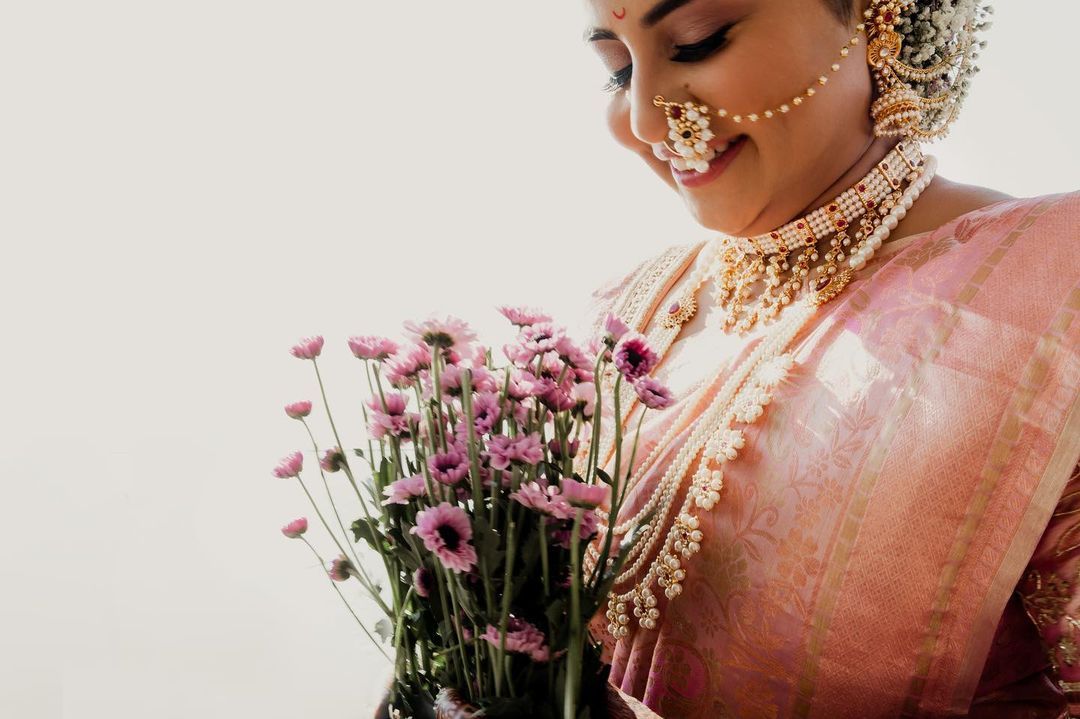 Image via Snaps & Shots Production ★ 4.9
This one just has four dates in the month, so if you are planning a March wedding, just as the season turns – you have to get going fast!
March 6, Monday
March 9, Thursday
March 11, Saturday
March 13, Monday
You Have To Check Must-Have Things That A Maharashtrian Bridal Look Can't Be Complete Without!
April 2023
No dates in this month
May 2023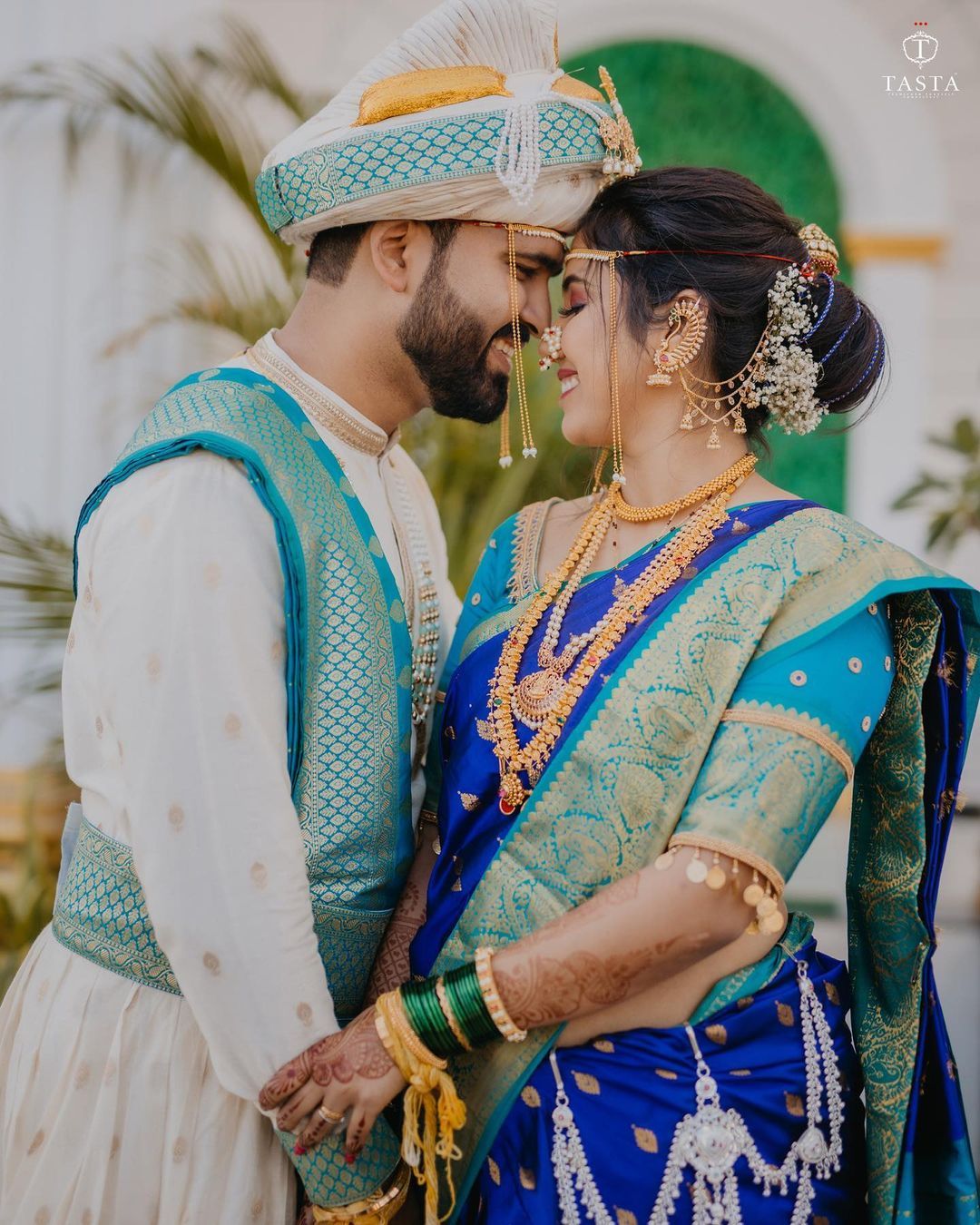 Image via Clicks by Rushi
Summer weddings are calling to us! Pretty garden weddings beckon. If you are planning a wedding in your pretty nauvari saree, May is a great month to have that in the outdoors, don't you think? The first muhurta is on 3rd may, making it a long weekend wedding opportunity with the Maharashtra day holiday on 1st of May!
May 3, Wednesday
May 6, Saturday
May 8, Monday
May 9, Tuesday
May 10, Wednesday
May 11, Thursday
May 15, Monday
May 16, Tuesday
May 20, Saturday
May 21, Sunday
May 22, Monday
May 29, Monday
May 30, Tuesday
Looking for some styling advice meant for Marathi brides? Here are the perfect tips and tricks for styling a modern-day Maharashtrian bride!
June 2023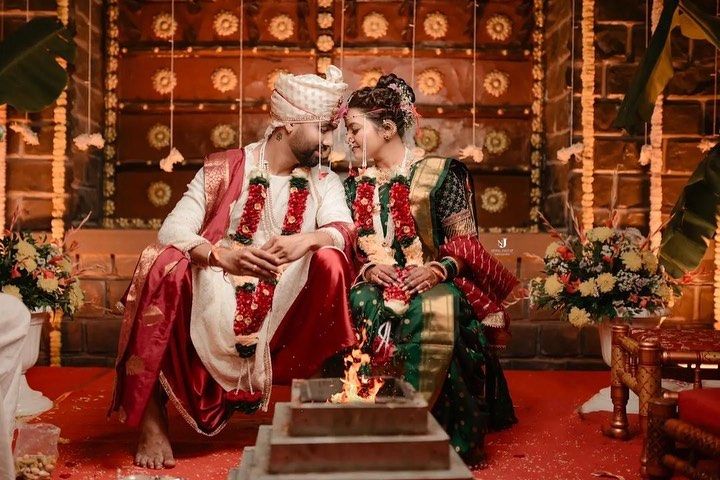 Image via Nehal Jagtap Photography
The last month to celebrate your sweet nuptials before Chatur maas begins! A sweet and simple monsoon wedding to brighten up the monsoon days is a great way to kickstart your happily ever after!
June 1, Thursday
June 3, Sunday
June 5, Tuesday
June 6, Wednesday
June 7, Thursday
June 11, Sunday
June 12, Monday
June 23, Friday
June 26, Monday
Brighten Up Your Monsoon Wedding With These Shela & Pallu Shots From Maharashtrian Brides That We Loved!
July 2023 to October 2023
Due to Chatur Maas, there are no auspicious lagna muhurat dates in 2023 Marathi date panchang based in the months of July, August, September and October 2023
November 2023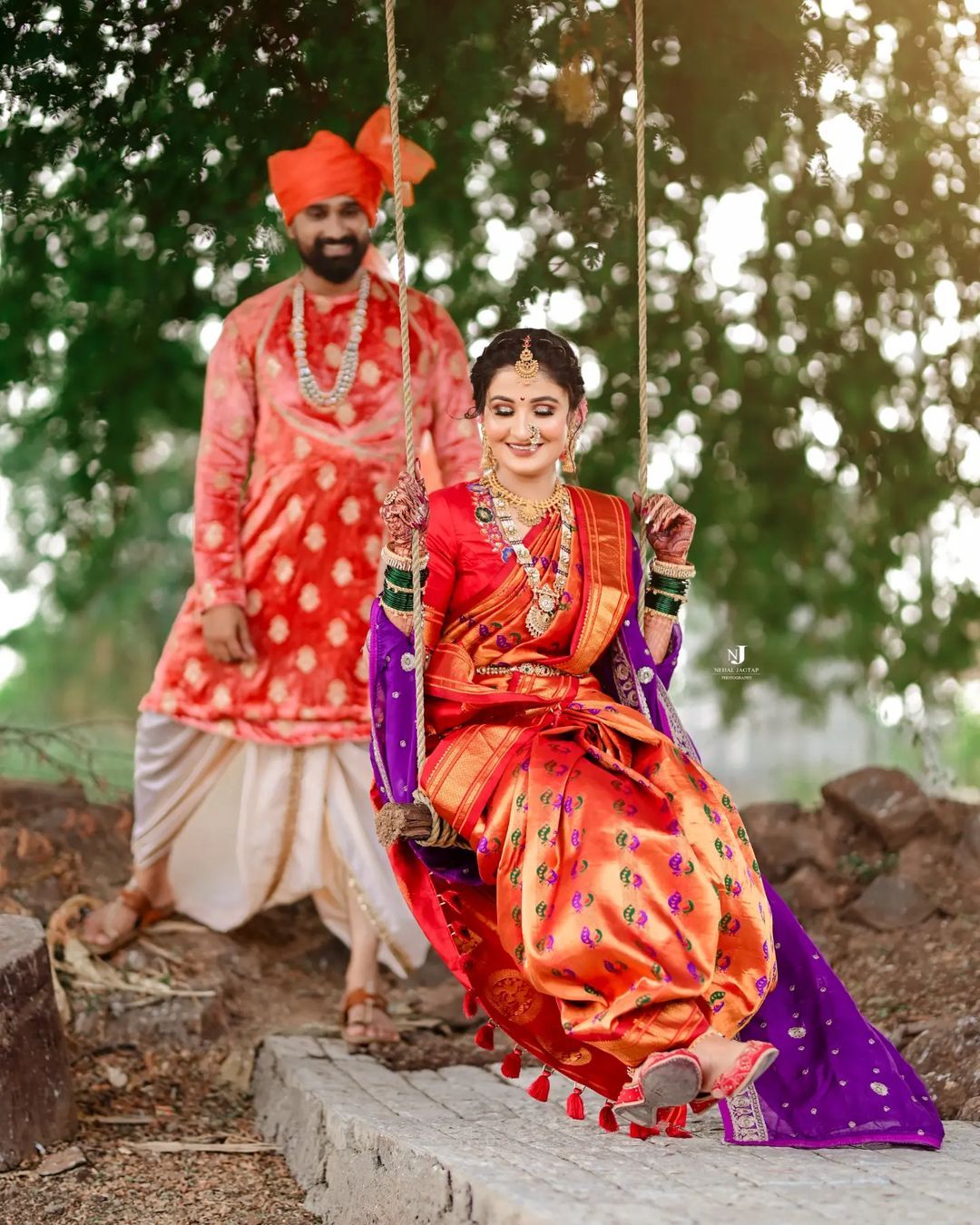 Image via Nehal Jagtap Photography
The weather begins to get cooler and it's a month of just four muhurtas after a four-month-long break. So if you are looking to tie the knot in 2023 itself, you need to start doing those venue and vendor bookings soon!
November 23, Thursday
November 27, Monday
November 28, Tuesday
November 29, Wednesday
For The Love Of All Things Maharashtrian Jewellery, Check Out These Stunning Nath Designs We Spotted On Maharashtrian Brides!
December 2023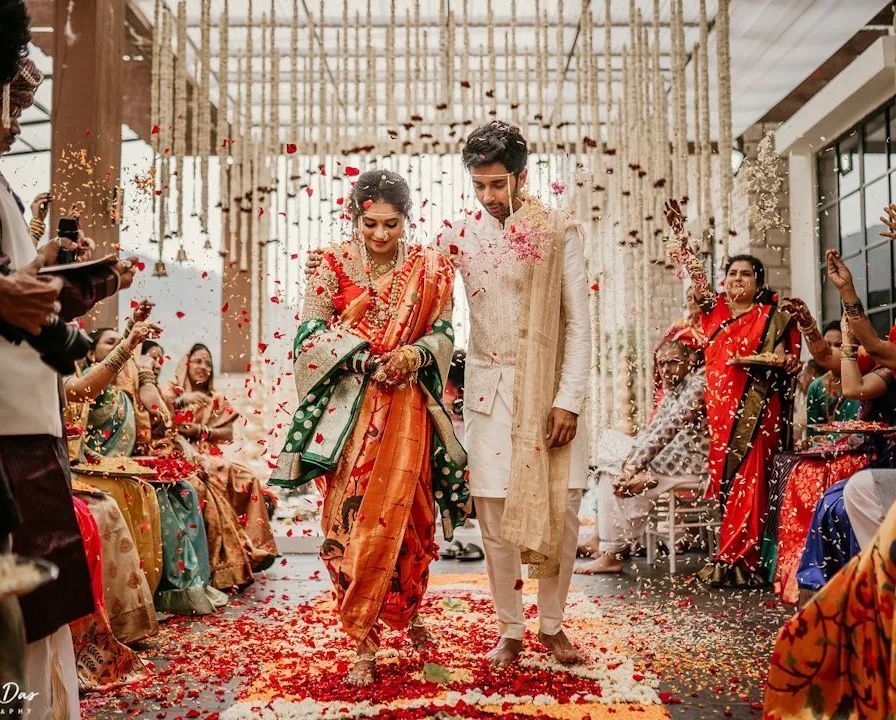 Image via Ganesh Das Photography
And we arrive at the king of all months in the wedding world – December! With ten shubh muhurta dates in this month, this is a great time for you to get married. The weather is great, everyone is in a celebratory mood, most US/abroad based relatives can travel easily making it a great time.
December 6, Wednesday
December 7, Thursday
December 8, Friday
December 15, Friday
December 17, Sunday
December 20, Wednesday
December 21, Thursday
December 25, Monday
December 26, Tuesday
December 31, Sunday
Check Out These Stunning Maharashtrian Brides Who Wore A Different Colour Than Yellow & Green For Their D-Day!
Please note all these dates are based on the Hindu calendar (Mithila Panchang and Marathi Panchang) Any specification based on astrology, personal kundalis will have to be managed by your own astrologer.