The Glam Bengali-Pahadi Wedding Funded Completely By The Couple!
BY Latha Sunadh | 20 Feb, 2017
 2017 seems to be the year when brides really are taking more control of their budgets and weddings - so we found another amazing wedding from Pathankot that was completely funded by the couple. First, an offbeat location and second, super pretty pre-wedding shots. This sweet and smart wedding really made us sit up because the couple got the most out of a pretty tight budget. From a sweet lehenga to the smart Mehendi props, this is one wedding we are super excited about. Photography by 
Chhobigha
r and 
De Wedding Bells
 takes this sweet wedding love to another level.
 Meet Sunil & Ria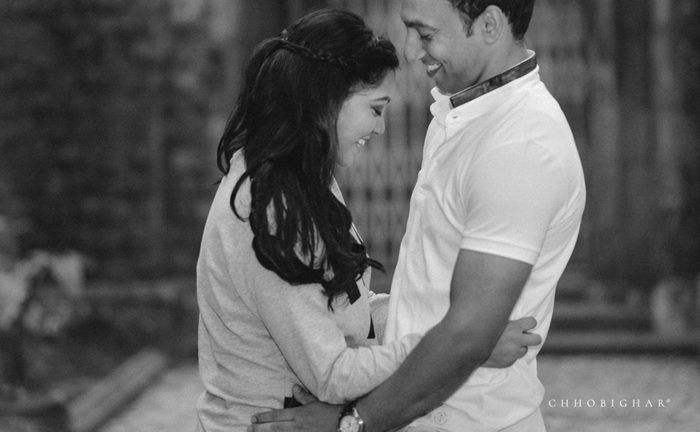 "...I told him a story of two people. Two people who shouldn't have met, and who didn't like each other much when they did, but who found they were the only two people in the world who could possibly have understood each other." ~ Jojo Moyes, Me Before You
And that pretty much sums up our story! I originally hail from Kolkata and currently work with the world's biggest search engine in Hyderabad. My husband, Sunil, is from Dharamshala and works with an MNC in Dubai. We met in Mumbai during our summer internship and were friends for about two years before we started dating. So, through those numerous hangouts at Leopold, through those mindless banters at Marine Drive, through those long commutes from Santacruz to Colaba, through those super-awesome trips to Lonavala, Mahabaleshwar, Ladakh, Thailand, Europe and many more- we somehow somewhere found soulmates in each other. Although my family did not have much qualms about our relationship, his did. My in-laws were very adamant about getting a Himachali girl for their son. However, after a few years of coaxing and trying, they finally gave in and we ended up having a Bengali-Pahadi cocktail wedding" explains Ria.
The Engagement / Pre-Wedding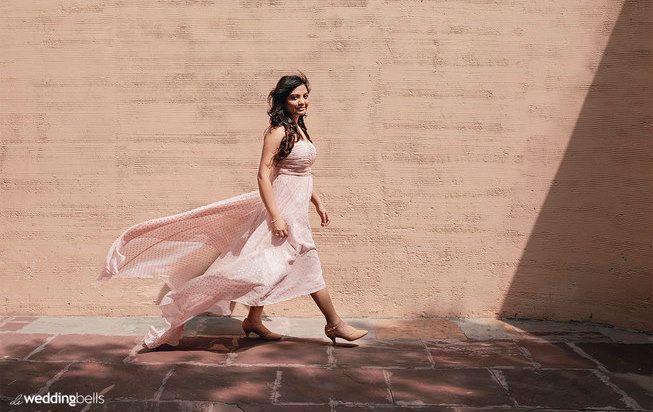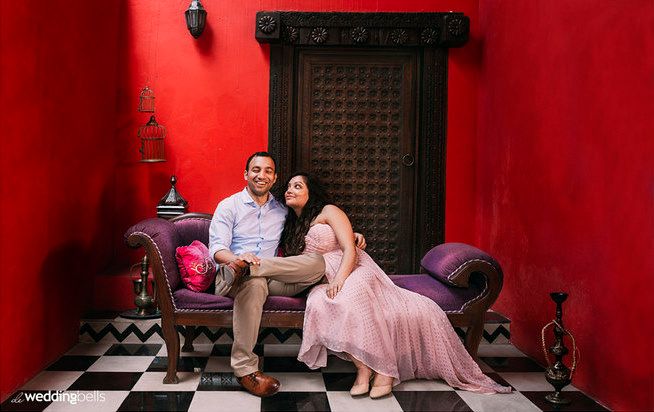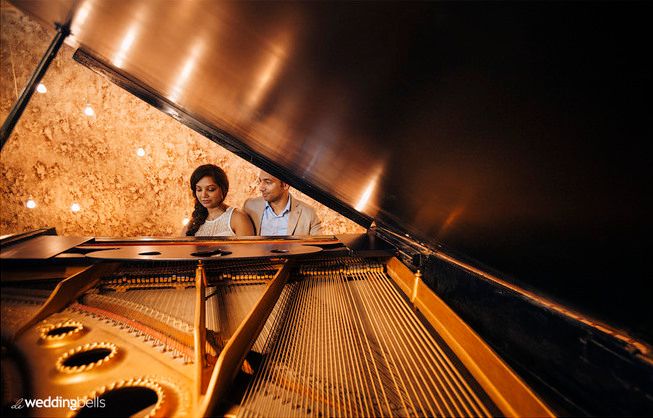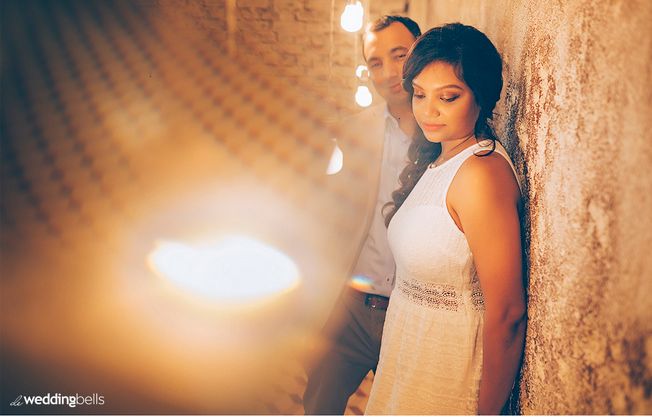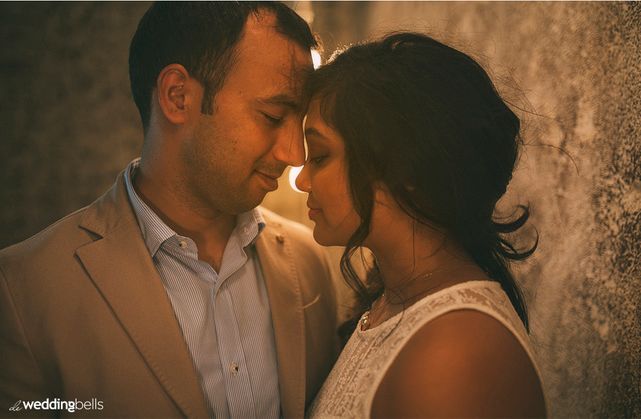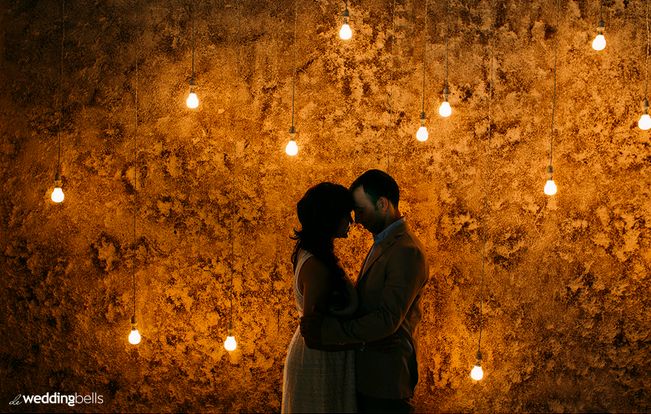 The Mehendi / Sangeet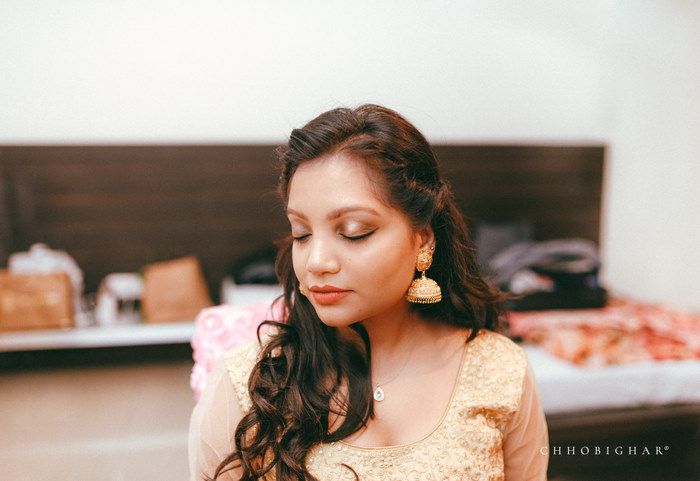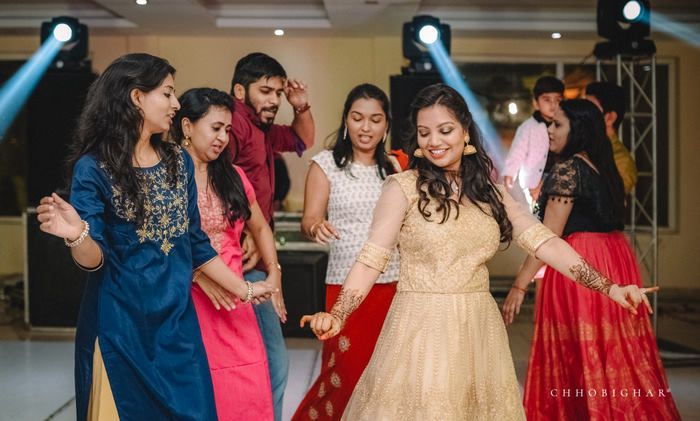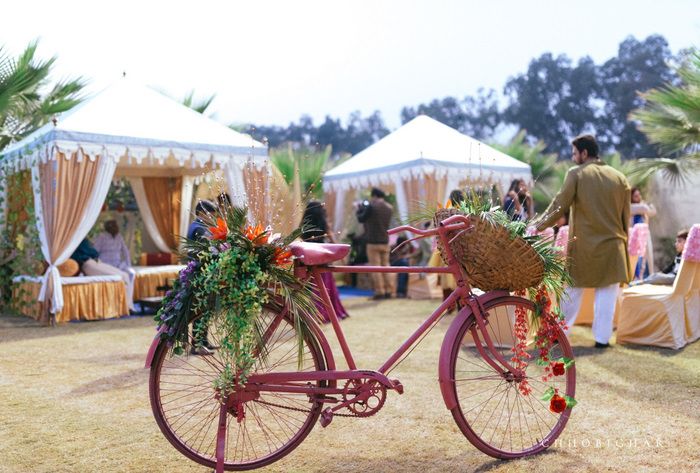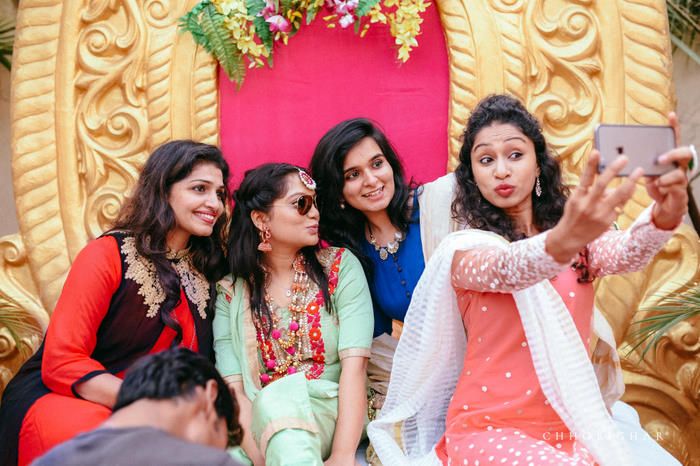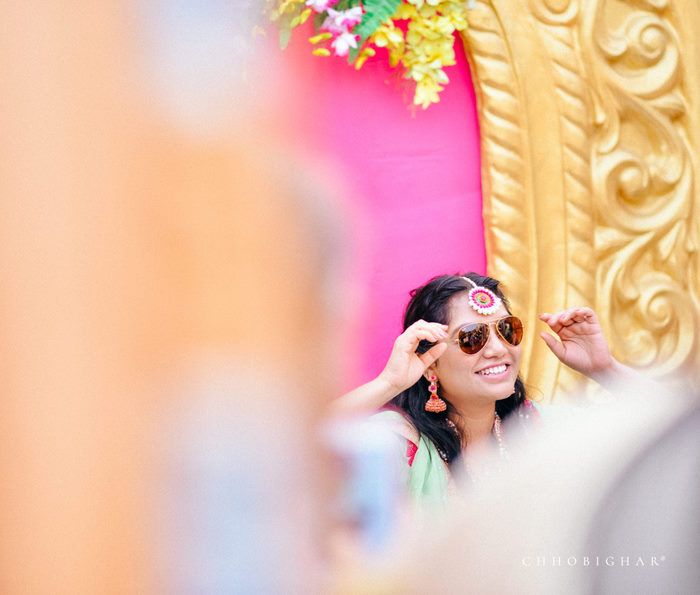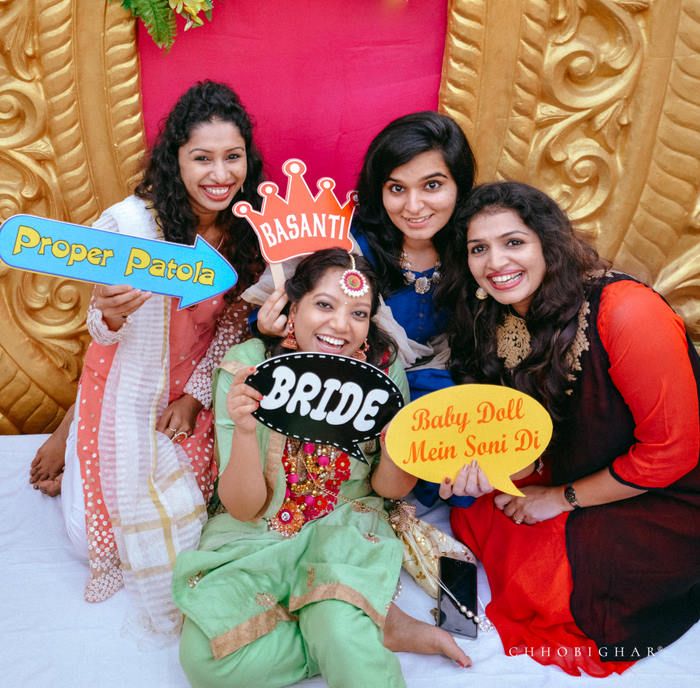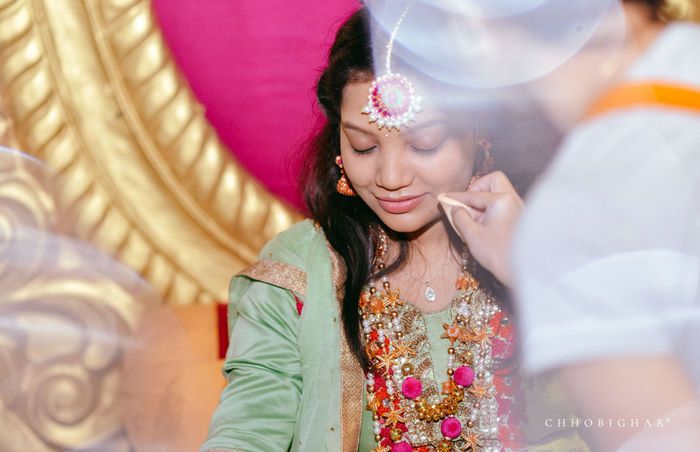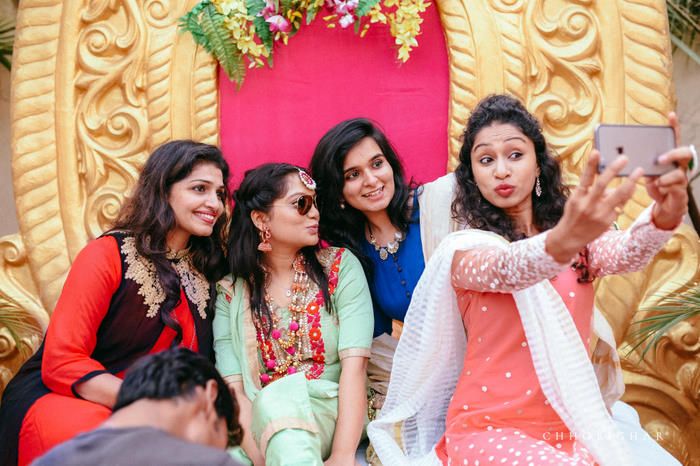 The Wedding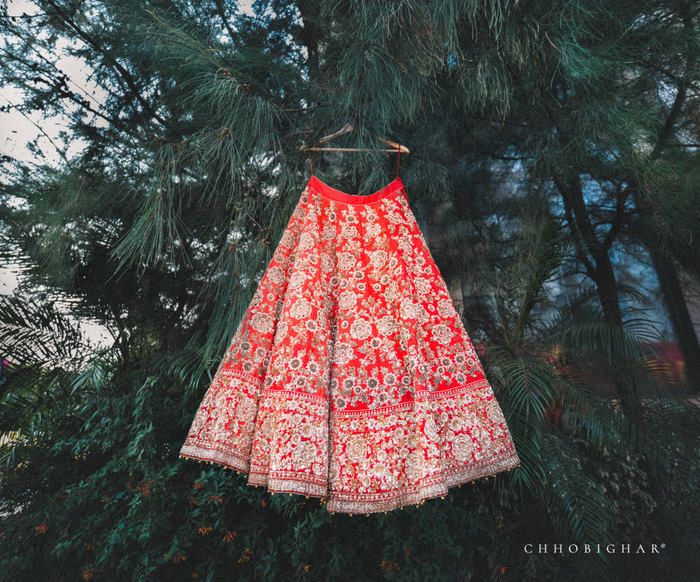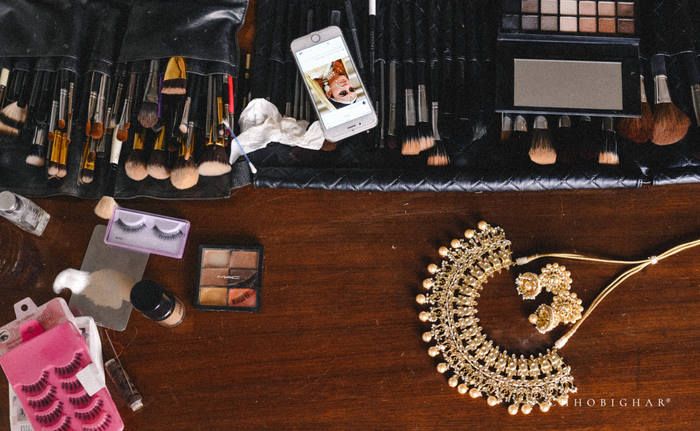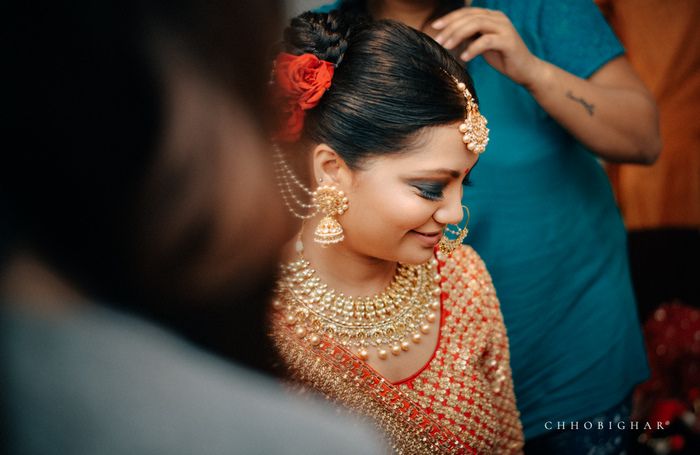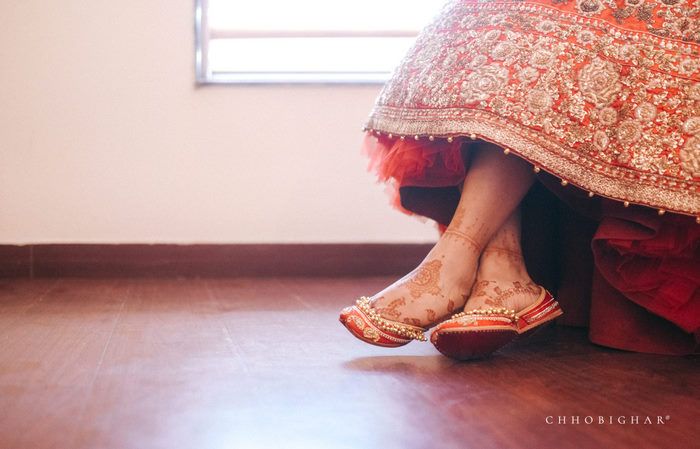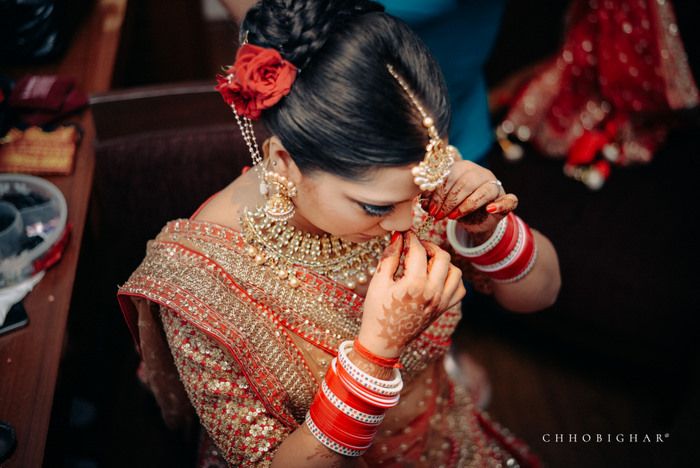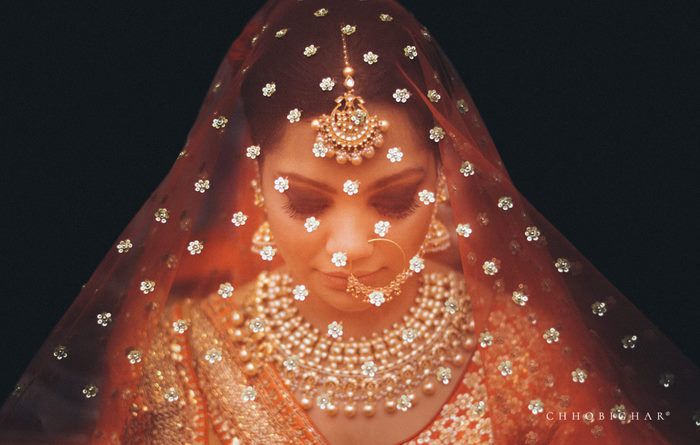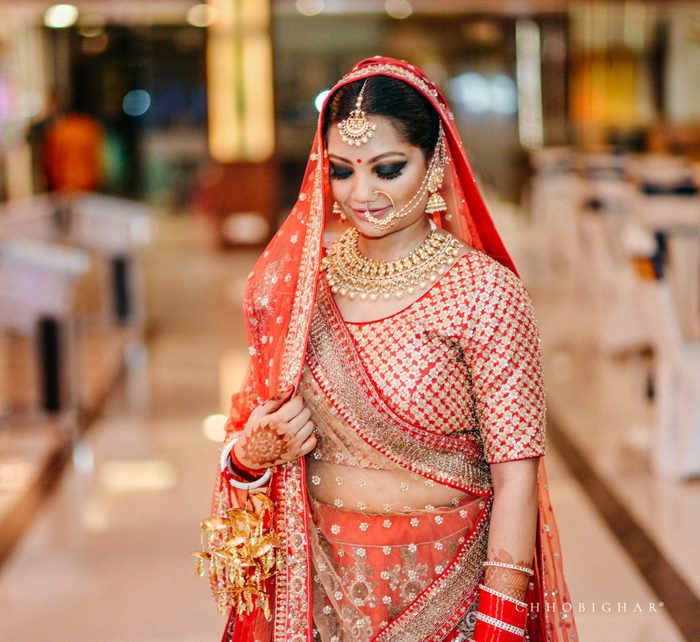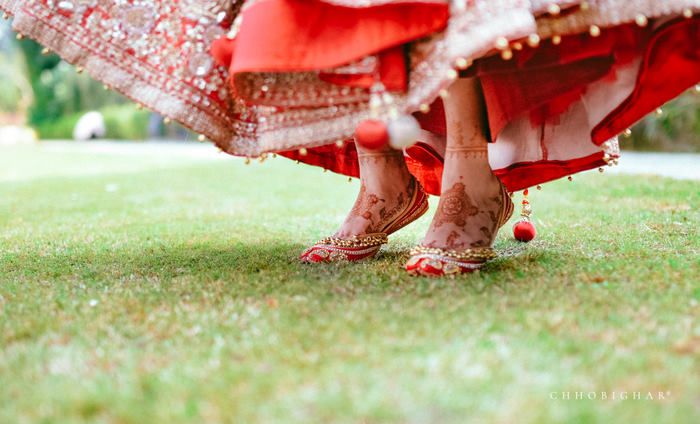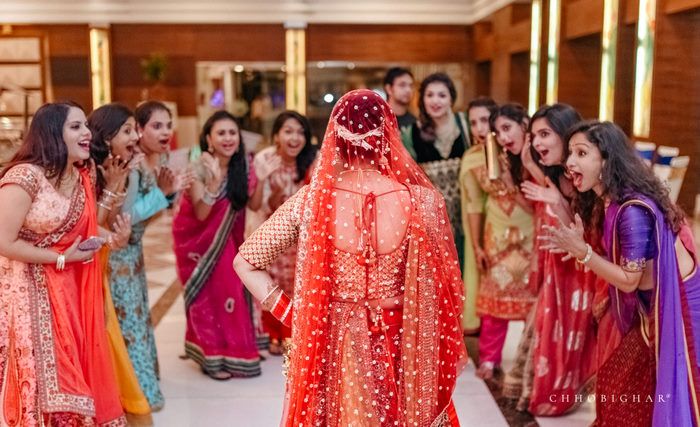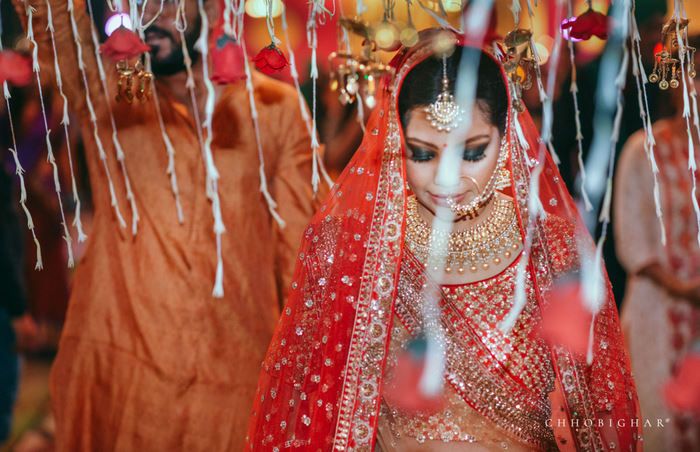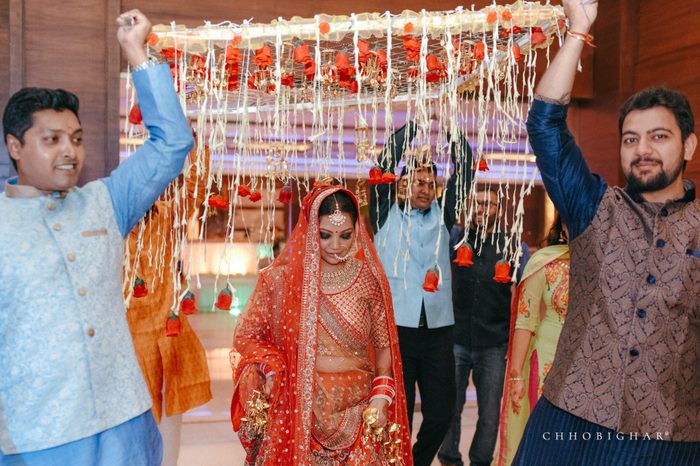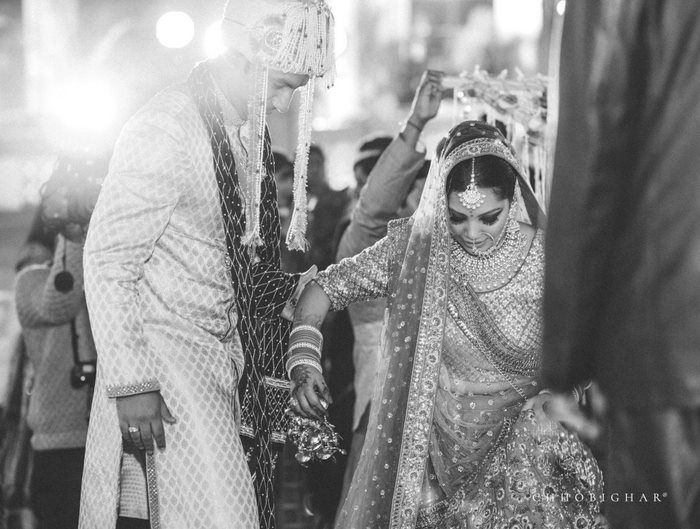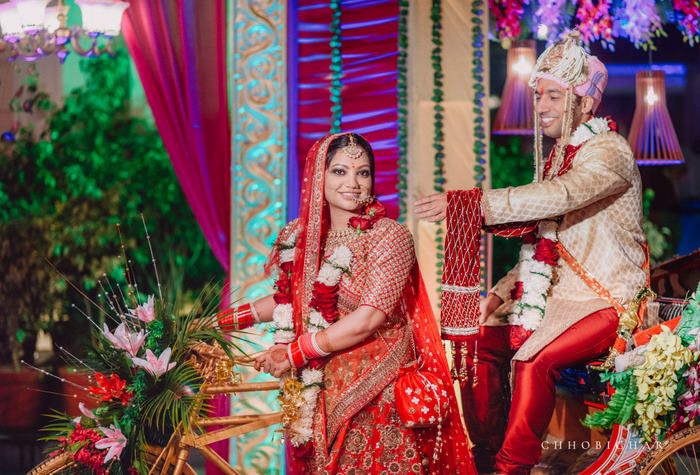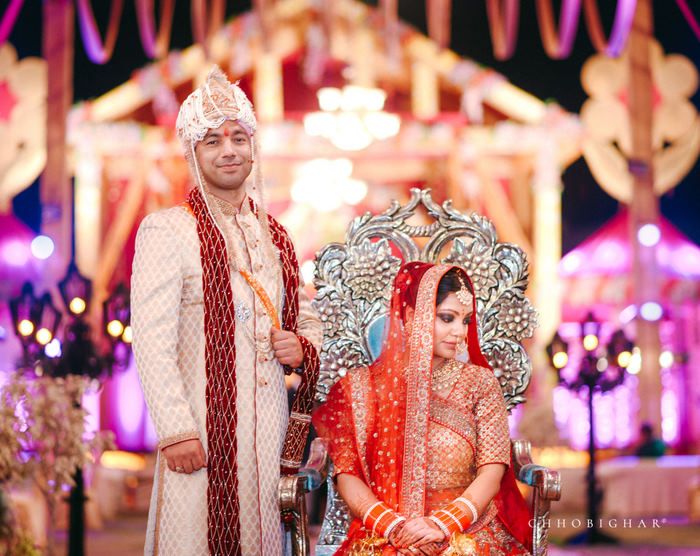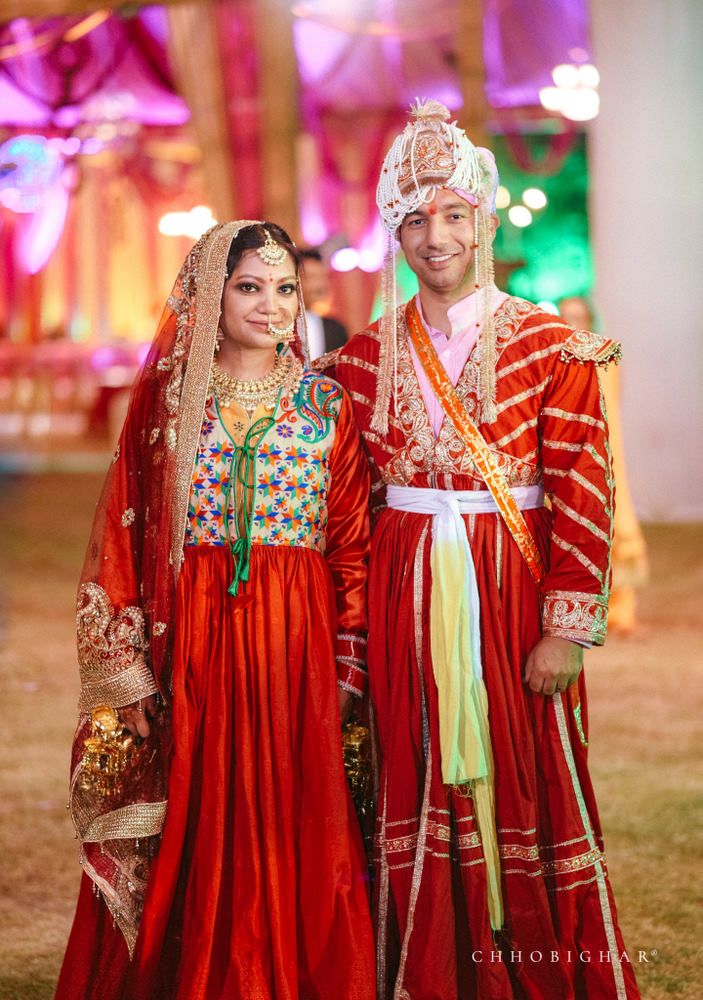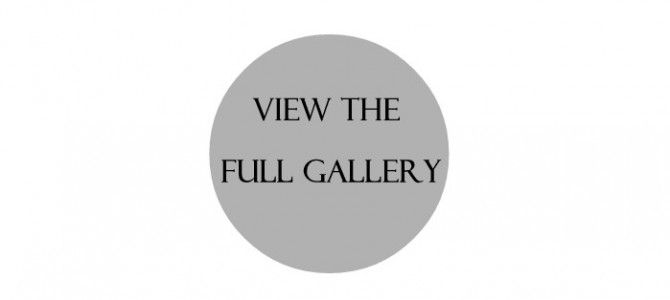 "We wanted a simple fun wedding while ensuring that we did not go overboard with the budget. Mine was a small one with a very very tight budget and except for the wedding jewellery and some gifts that needed to be purchased for our relatives, me and my husband pretty much funded our entire wedding. From the beginning, we were clear about the things we wanted to splurge and the things that we wanted to save on. One area where we both wanted to splurge was our wedding photographer and videographer. We spoke to a lot of photographers-  I somehow felt a good connect with Sam Da (Samiul Haque of Chhobighar) and Subinoy (Subinoy Das of De Wedding Bells who also did my pre-wedding shoot) and decided to get them on board. My only briefing to them was that I did not want those typical mushy pictures. I wanted something classy- the artsy kinds," explains Ria. 
"The next most important thing for me was to finalise my MUA. I had seen Tanvi's work at a friend's wedding. There were no makeup trials, no multiple meetings- I just met her one day before we were supposed to travel to Pathankot from Delhi and gave her a very simple brief of not making me look like a shiny blingy doll. I can't thank her enough for suggesting the black smokey eyes look for my wedding day.
My gold jewellery was bought from Tanishq and Anjali Jewellers in Kolkata. However, I decided to pick this beautiful neckpiece along with a pair of earrings from Amrapali to wear on my wedding day. The entire set was made of polki and and pearls and had an antique finish. I somehow could not find matching maang tika and nath with the set. So, I decided to give Preeti Mohan a try and they made me a customised maang tika to go with my neckpiece.
"For my mehendi, I wanted to get some gota jewellery for myself and my friends. My first choice was Nino's but I did not want to go through the hassle of getting them shipped all the way from Pakistan. So, I came across Barkaat Atelier whose work seemed to be equally good and I shared some designs with them which they executed to the minutest detail. I also ordered some gota cocktail rings as mehendi giveaways. I wanted to get hangover kits made for the cocktail night. However, everywhere I explored, people seemed to be charging exorbitant amount for designing these simple kits. Being the creative genius that I am, I took it upon myself to design my very own hangover kit. Each of the kits had a cute message written on it- Love is the best medicine, but this might help too! I also self-designed some thank you and event schedule cards on my own and got them printed by a popular online website.
From the beginning, I had a budget in my mind for every single outfit that I was picking up for each of my functions. I was super lucky to get stellar deals at Meena Bazaar and Shahpur Jat. For my bridal lehenga, like all other brides, I really wanted a Sabyasachi but I also knew that I did not want to spend that kind of money on something that I'd probably never ever wear in my entire life. The next best things to the Sabya lehengas were the lehengas from Asiana Couture. Even though you do get a lot of replicas in the store, their craftsmanship and quality is by far one of the superior-most in Chandni Chowk and they have a HUGE collection too!
 I like subtlety and my first job was to find stores that kept classy designs and did not compromise on the quality.
Finally, I found "the one" that gave me that special bridal feeling and I said yes to the dress! The lehenga I selected was called Maurya and it was in muted red with antique zardosi and dabka work. 
Our pheras were special as we had to wear traditional himachali bridal clothes which were hand stitched by none other than my MIL!" says Ria.