The Most Unique Invitations We Spotted Which Are Perfect To Take Inspiration From!
BY Sakshi | 09 Oct, 2018 | 9042 views | 3 min read
If you have a wedding coming up in 2019, we are sure you've already started prepping and ideating, and one of the first things you need to do after finalising the date and the venue is getting the invite made! So if you're looking for something new and cool- ideas that are not done and dusted, then here are some cool new wedding invites that really wowed us! 
This plexiglass invite that lights up!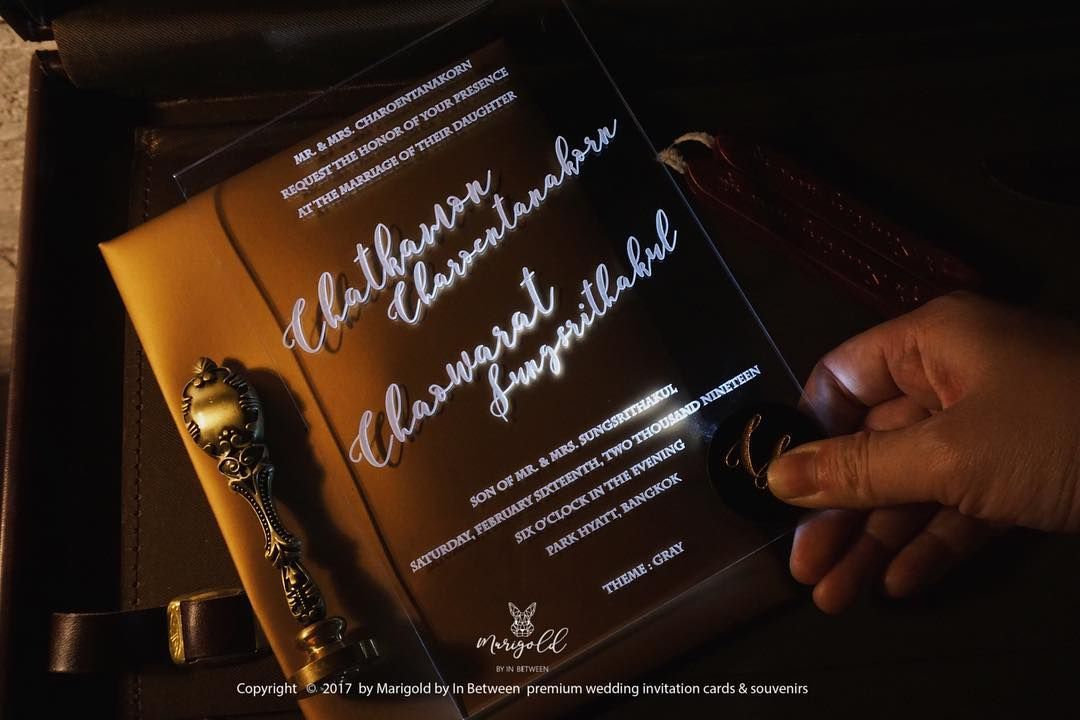 Invite by marigoldbyinbetween
Interactive invitations are big these days and we found this on Instagram, and it's so cool! Check out the video of how it lights up here. If not as fancy as this, then even Plexi glass or acrylic invites are about to be super popular in 2019!
This pretty card which was like a big card shaped like a lotus and all other cards inside!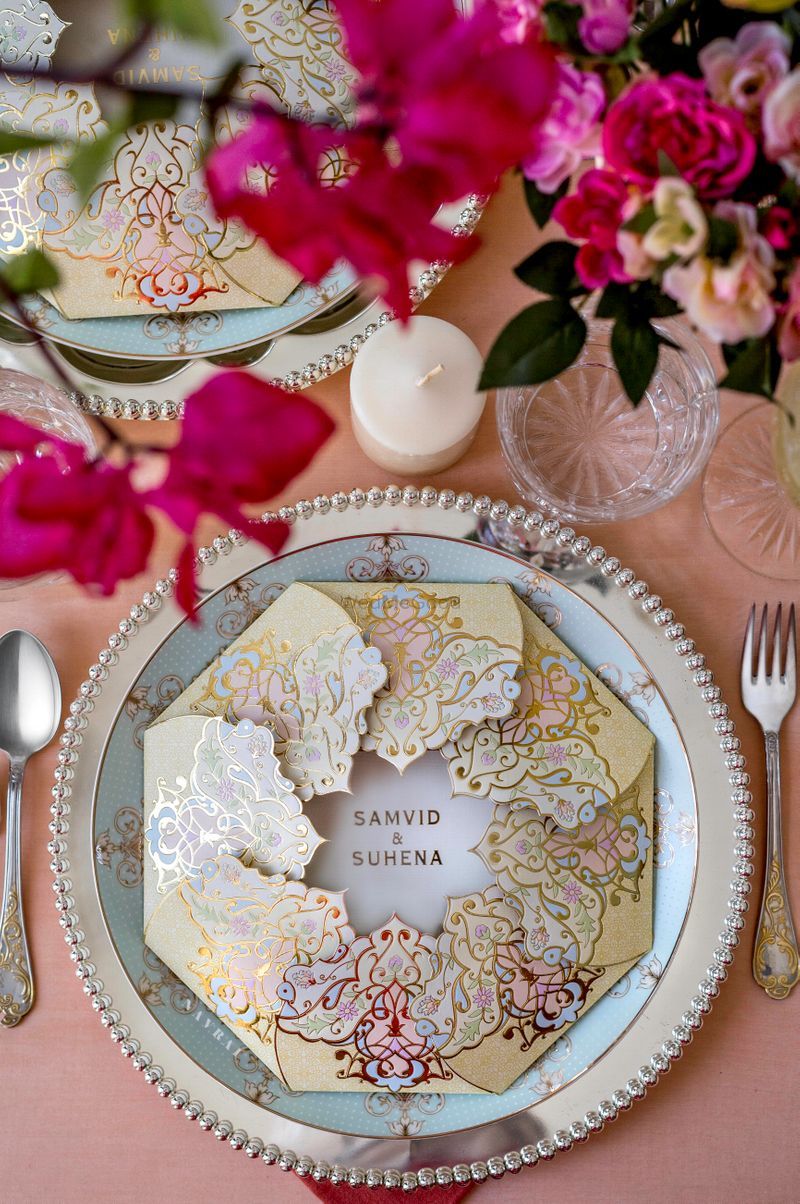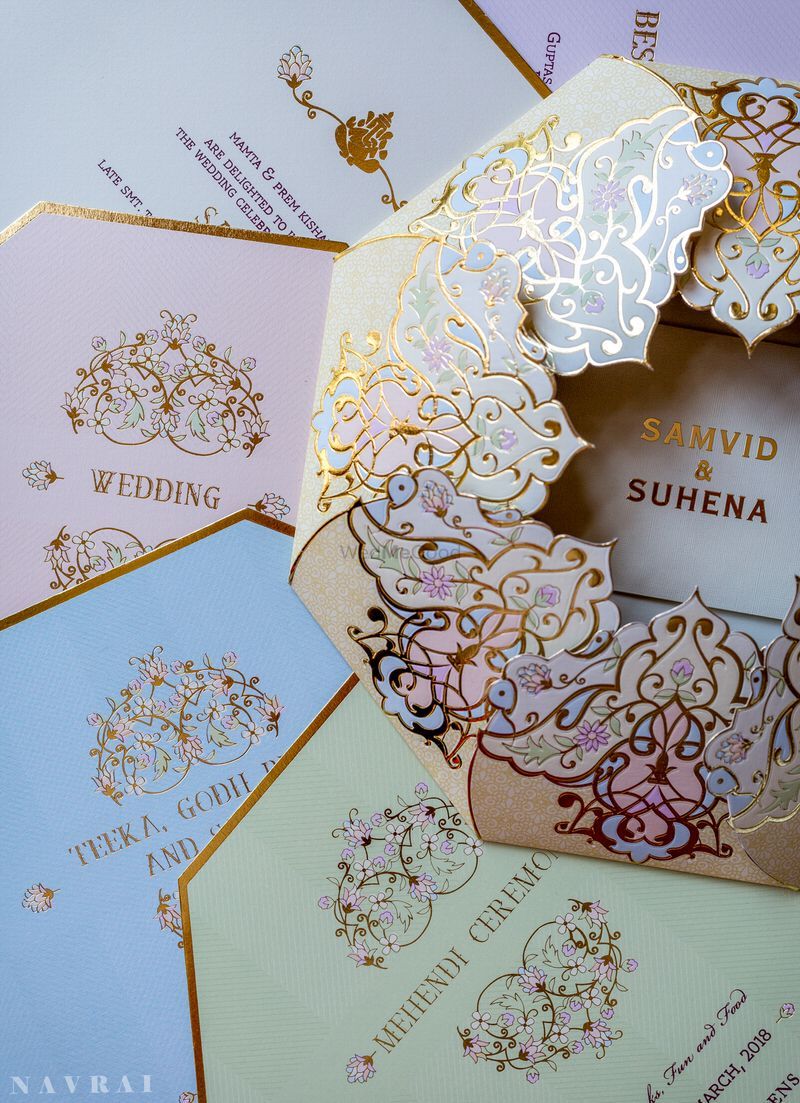 Invite by Navrai★ 5
Now that's one stunning invite isn't it? So pretty and perfect for a wedding! 
This glass box curio boho invite which is so unique!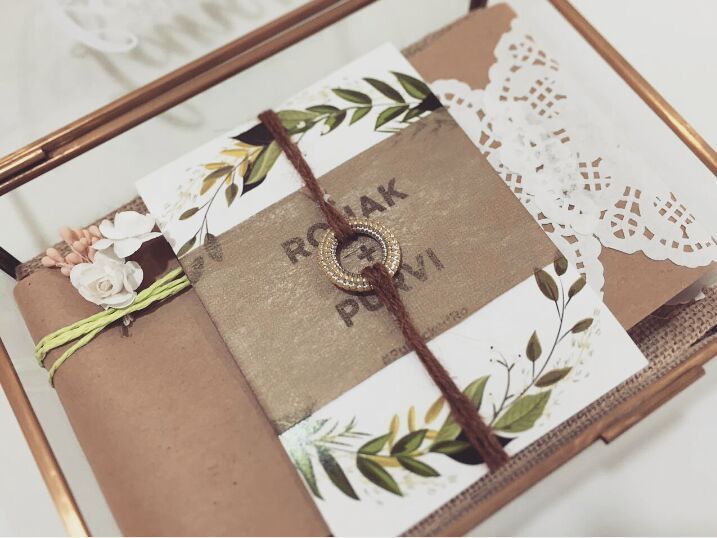 Invite by Studio Works Co.
This has to be one of the coolest invites we've seen off late, and its so modern- plus, how cool is that curio box to be reused later!
Or this one which was DIYed by the talented bride herself!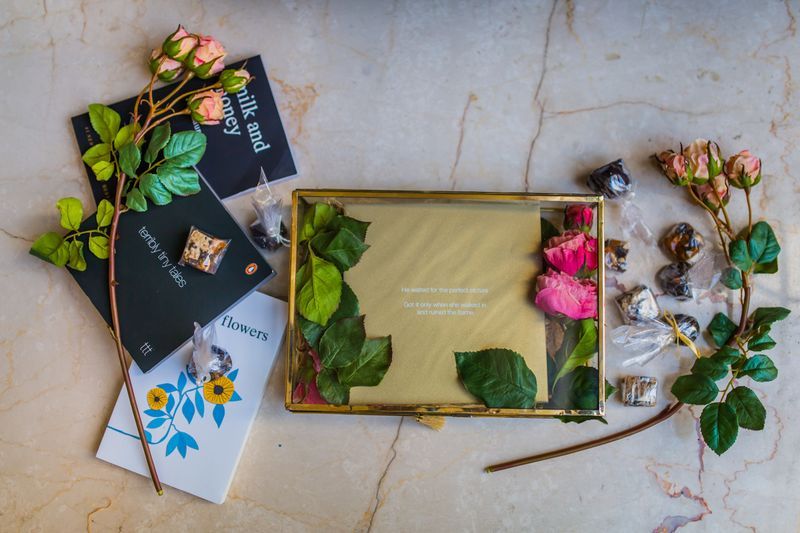 Invite via Lakshya and Niharika's Wedding
So nifty and cool, this bride sourced everything and put it together herself, and we think it looks great!
This 'Jharoka style' invite which is a quirky mix of modern and traditional!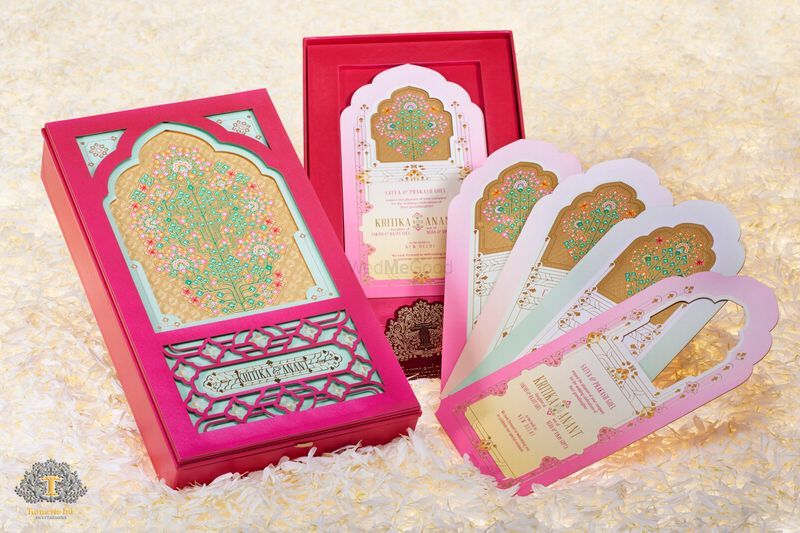 Invite by Turmeric Ink Invitations and Stationery★ 4.7
Pretty and unique, right? Love the colour scheme and the design- so apt for a palace or fort wedding!
This one with the Gatsby theme and personalised wax seal!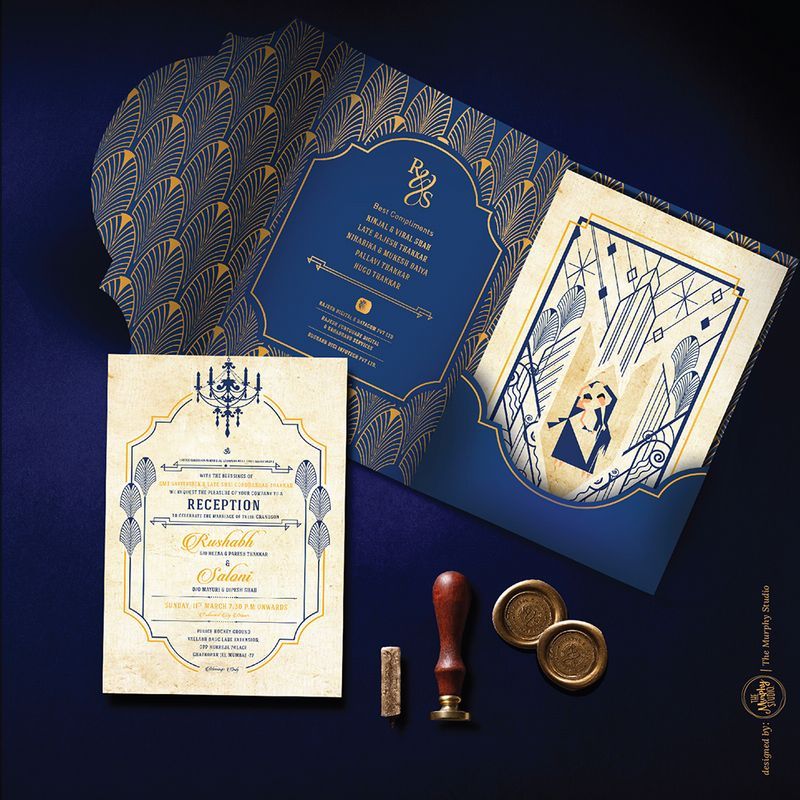 Invite by The Murphy Studio★ 5
Personalised wax seals are our new favourite things for wedding cards, and when combined with a classy design like this, stands out so much more!
This one that has a laser cut design which looks metallic and cool!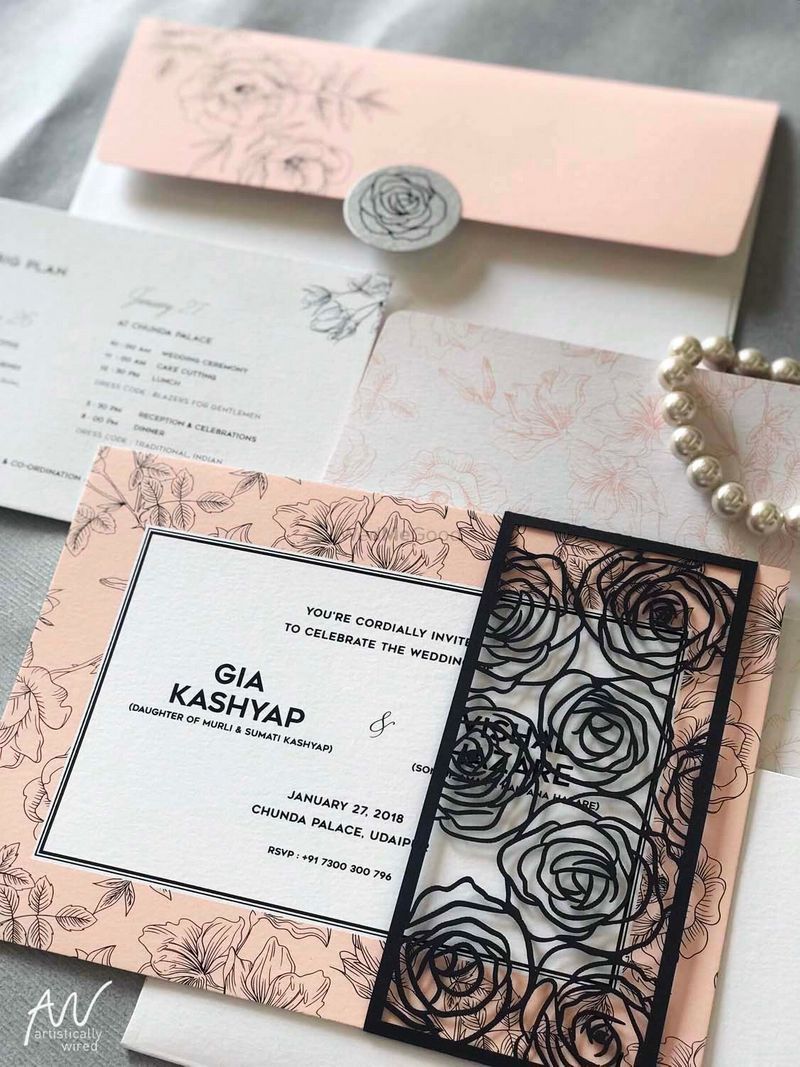 Invite by Artistically Wired★ 3.9
Simple but so stunning, and we love how the black pops on the peach! Laser cut invites are here to stay y'all!
This quirky invite with the origami that literally stands out!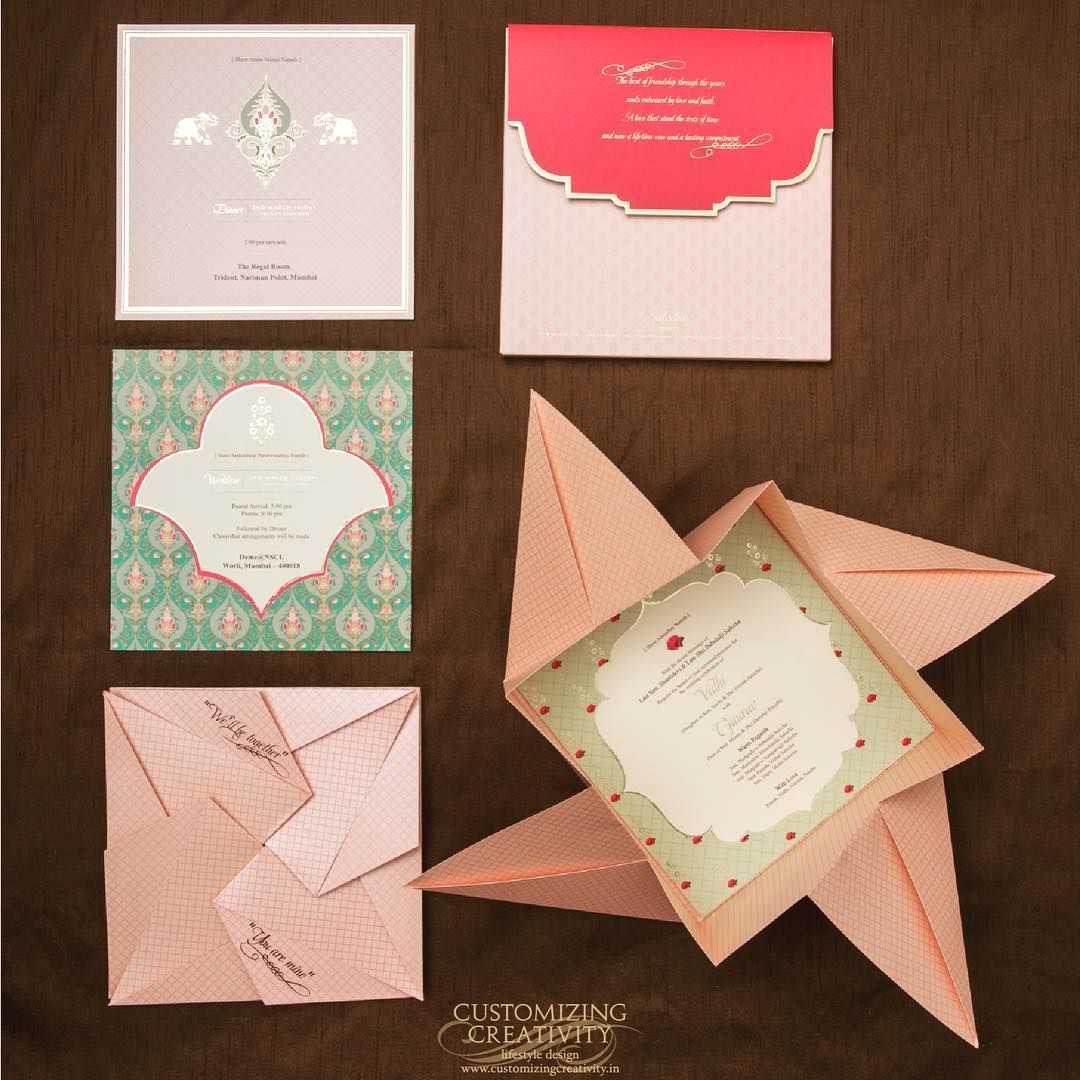 Invite by Customizing Creativity★ 4.9
That invite opens up in such a cool way! Origami is one way to go, and so in for 2019 weddings!
This one with the pop up fan that's so so cool!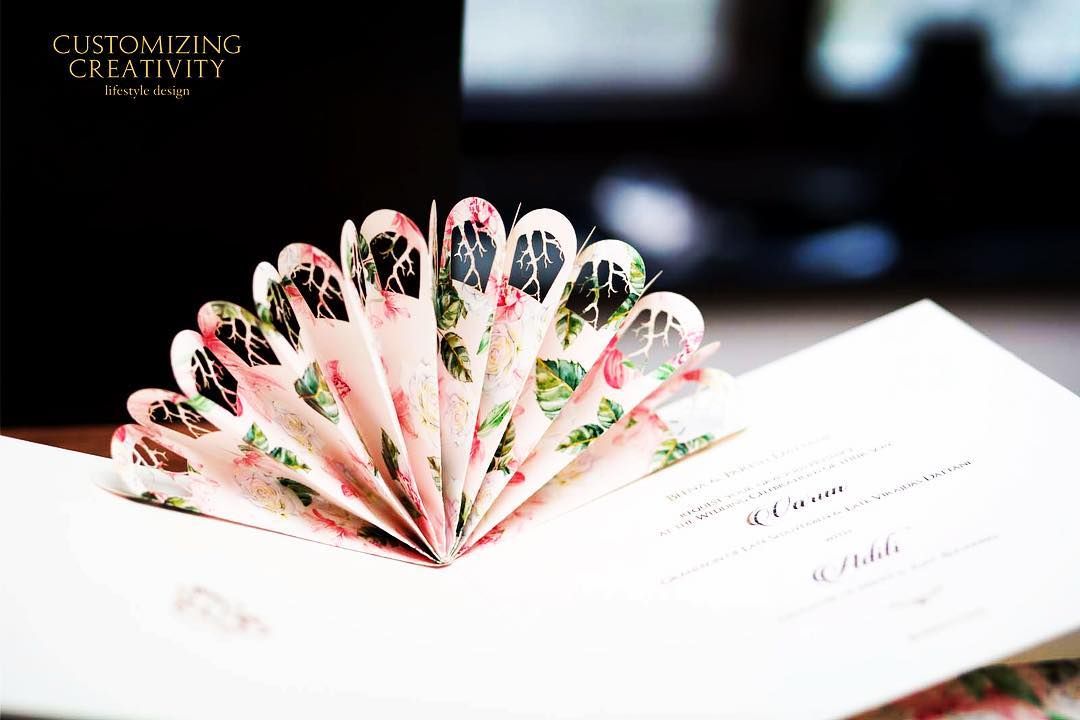 Image via Customizing Creativity★ 4.9
Another unique design, which literally reminds you of those pop up wedding cards back in the day!
This chalkboard style wedding invite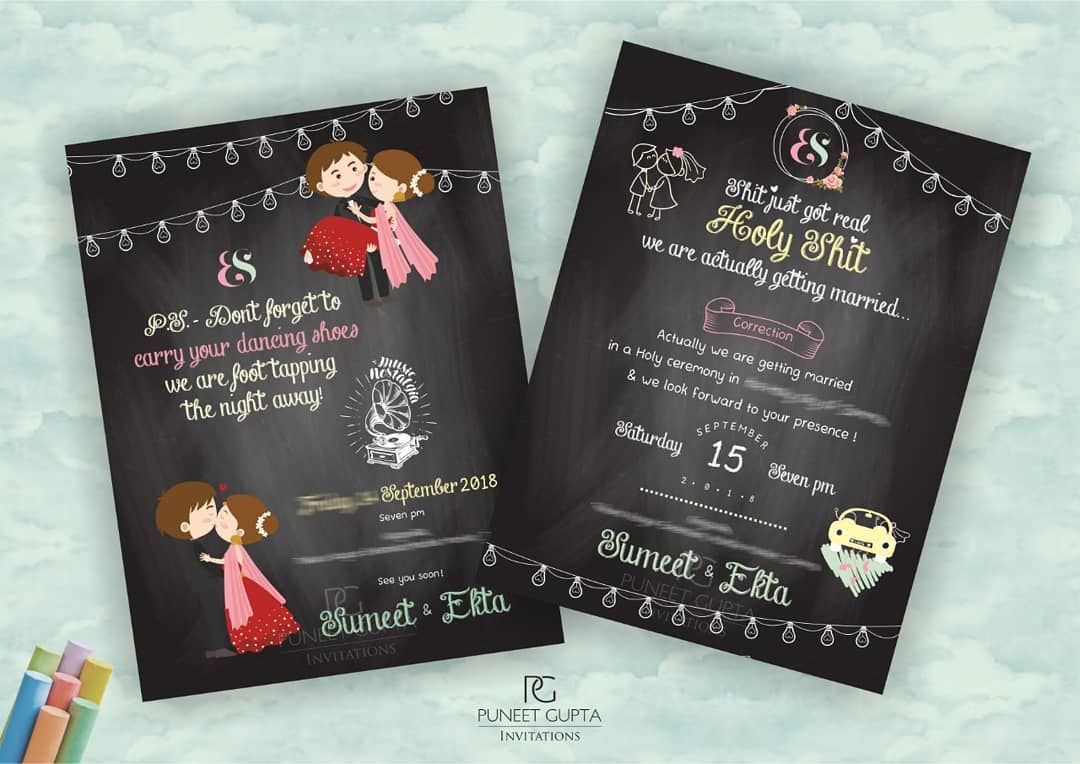 Invite by Puneet Gupta Invitations★ 5
Chalkboard invites are simple, and have a nice modern vibe about them!
This one that's so perfect for a destination wedding with that little suitcase!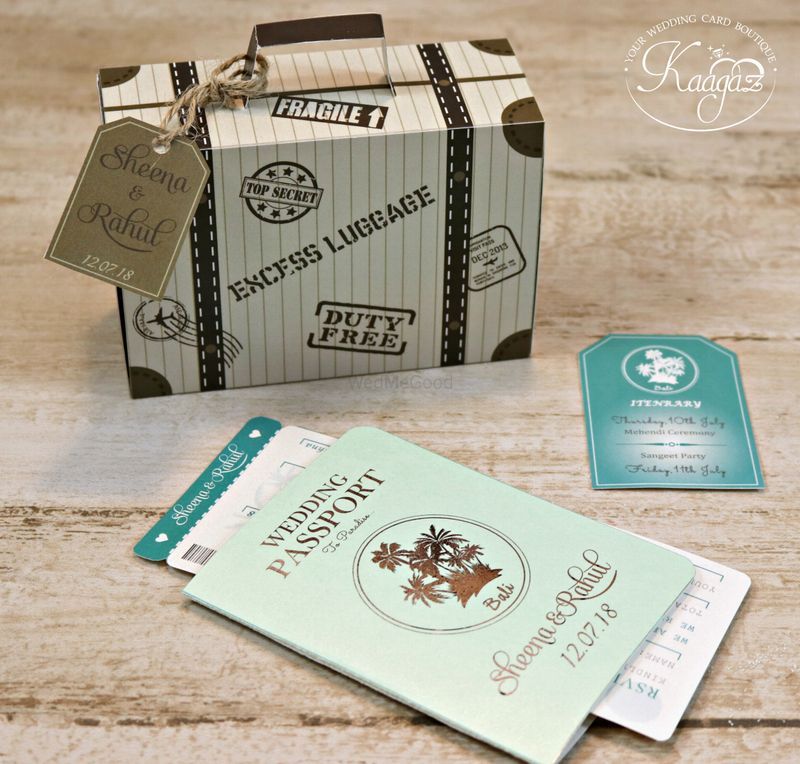 Invite by Kaagaz- Wedding Card Boutique★ 4.9
Passport style invites are quite common now, but this one escalates it to an all-new level with that little suitcase style box!
These scroll invites in sealed test tubes with that burnt paper effect!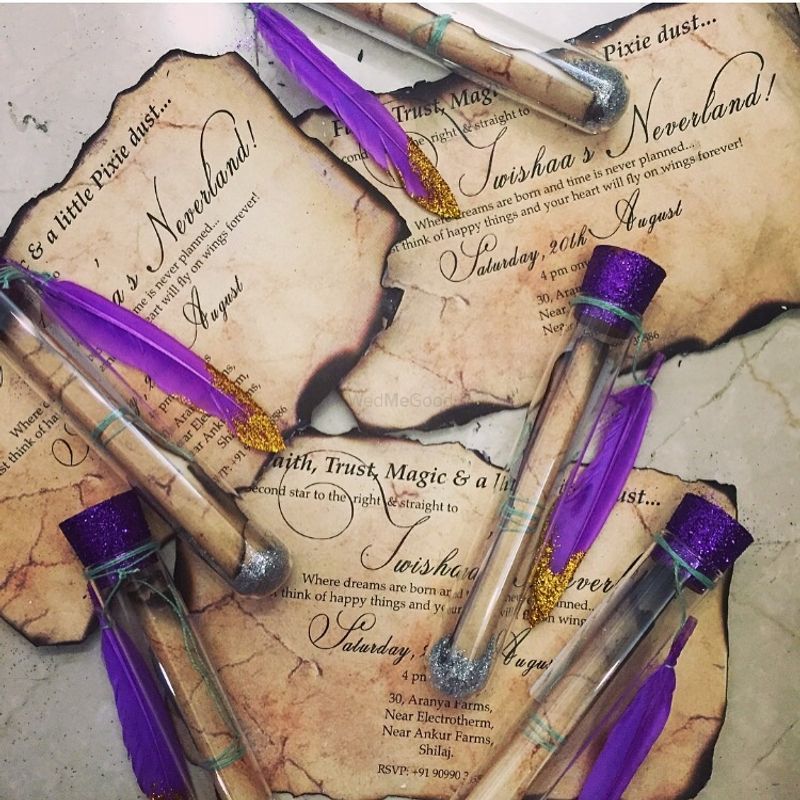 Invite by Naiara by Maleka
So unique right? Looks so regal and has that old-world charm about it!
This one that is like a reusable photo frame!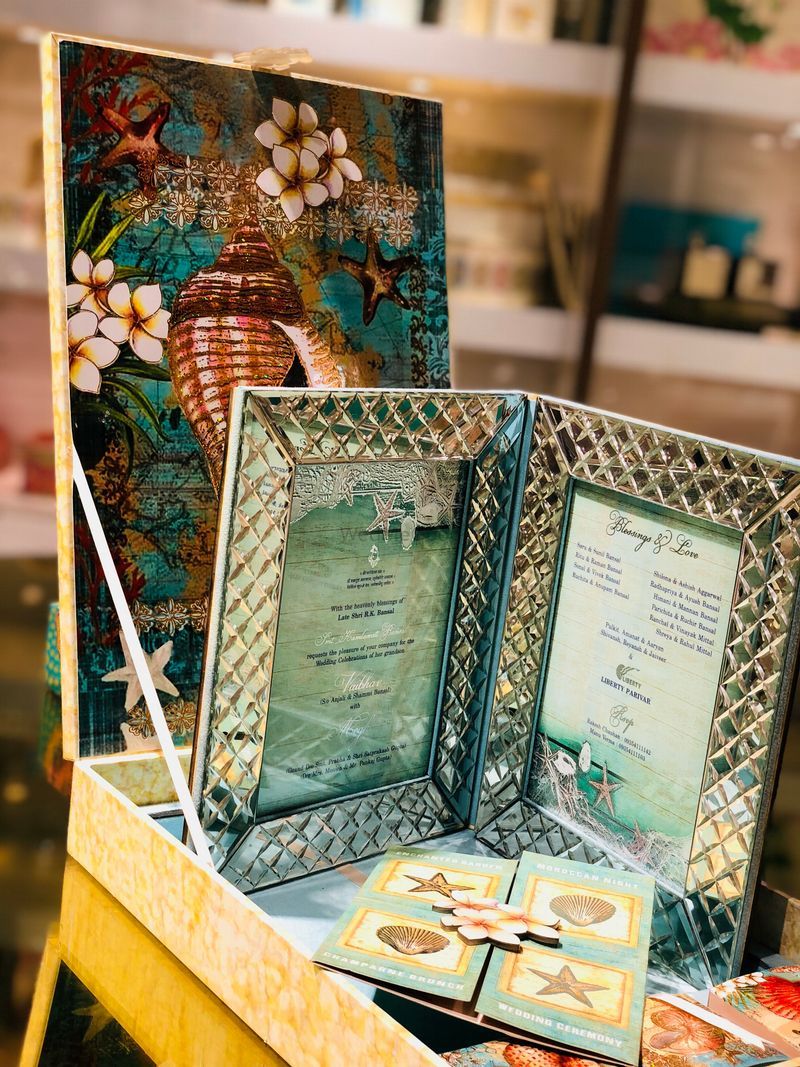 Image via Core Designs
How cool is this idea? Something useful for the guests after the wedding is done. It's a favour-cum-wedding card!
ALSO READ: 12 Wedding Invitation Boxes Your Guests Will Use Even After The Wedding!
30+ Wedding Invitation Gifts To Give Away With Your Card!
We Took Rs 300 To Find The Perfect Edible Invitation Giveaways For You! *With Prices & Links!