The Ultimate Detailed Checklist For Your Mehendi!
BY Apoorva | 17 Oct, 2020 | 10662 views | 6 min read
Mehendi is one of the most fun and relaxed events in your wedding week line-up! It's where the bride has to do the least and just sit and enjoy the festivities. But that doesn't mean it doesn't involve planning! Since you can't do much on the day of the event, it's important that you check things off before the event begins. We've create the ultimate detailed checklist for your mehendi event!

Image via Sonakshi and Nikhil
Talk To Your Mehendi Artist Before Booking Them
Mehendi rates are no longer on mehendi length. The design is also a factor. Share a reference of what you want with your mehendi artist before you finalize the costing. You can browse through thousands of stunning mehendi designs here. 
Call Your Bridal Mehendi Artists Before Your Guests Arrive
The most important members of this event, your bridal mehendi artists. Since the bridal mehendi takes the longest, it's always advisable to start before the rest of your guests arrive so that you aren't stuck for the entire event. Some brides chose to get their mehendi done a day prior so that they can entertain their guests. So ensure that your main bridal mehendi artists arrive before the guests do! Haven't booked your mehendi artist yet? Check out these amazing mehendi artists now!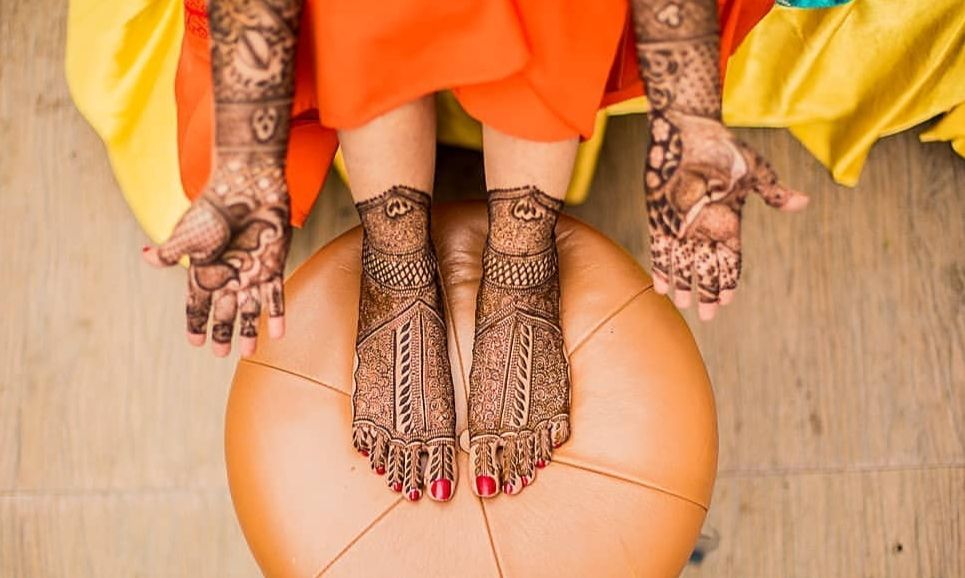 Image via Akshat Kapoor Photography★ 4.9
Make A Separate Folder Of Your Mehendi Designs
Make a separate folder of all your reference images for your mehendi design on your phone. Try and send it to the main artist before the event so that she/he knows what to expect. 
Make A List Of All The Items That The Mehendi Artists Need On The Day Of The Event
Most mehendi artists need pillows to hold your hand steady as well as stools for your feet mehendi. Ask your mehendi artist on how many will they require depending on no of guests and have it arranged one night prior.
Pick A Stunning Mehendi Seat For You To Sit On For Your Henna Application
This is the place where you will be seated for most of your function. Have a beautiful set up done around your seat and ensure that you have maximum amount of comfort. All your pictures are going to at this place so you don't want to be cramping with pain because you dint think about comfort!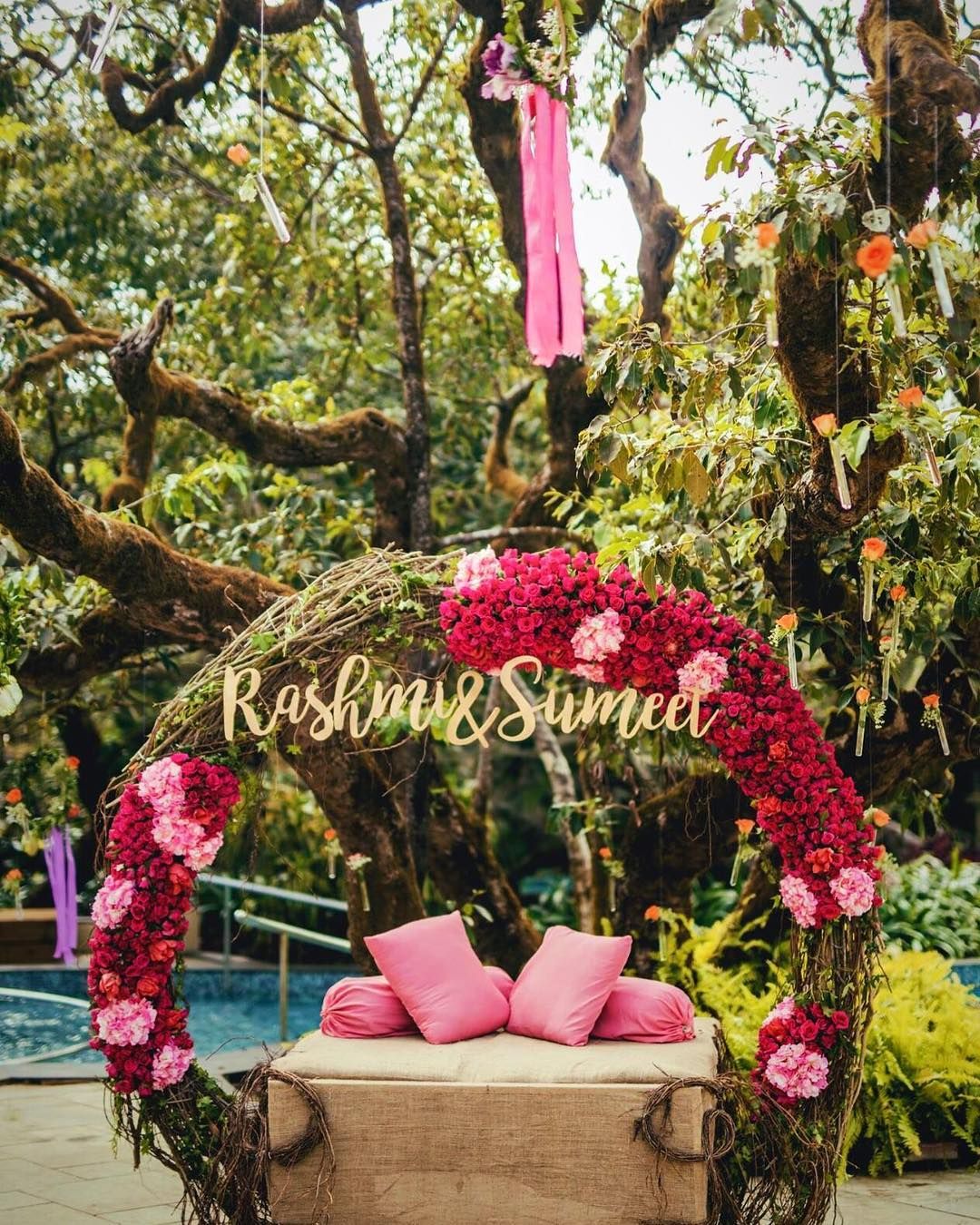 Image via Atisuto 
Have A Mini Meal Before You Sit For Your Mehendi
While people feed you some food, it's always advisable to eat a mini-meal like a sandwich or parantha before you sit for your mehendi. This way you will be comfortable and can eat once your mehendi is done!
Get Your Salon Appointments Done Before The Mehendi
Ensure that you have done your wedding mani and pedi BEFORE you apply your mehendi. You don't want to dip your hands in water for too long after your mehendi is done. Same goes for waxing too!
Have One Dedicated Friend Or Sister By Your Side!
Have one person who will be by your side to help you with anything while you apply your henna. Be it bringing your mehendi artist sugar water for the mehendi or feeding you an odd pani-puri!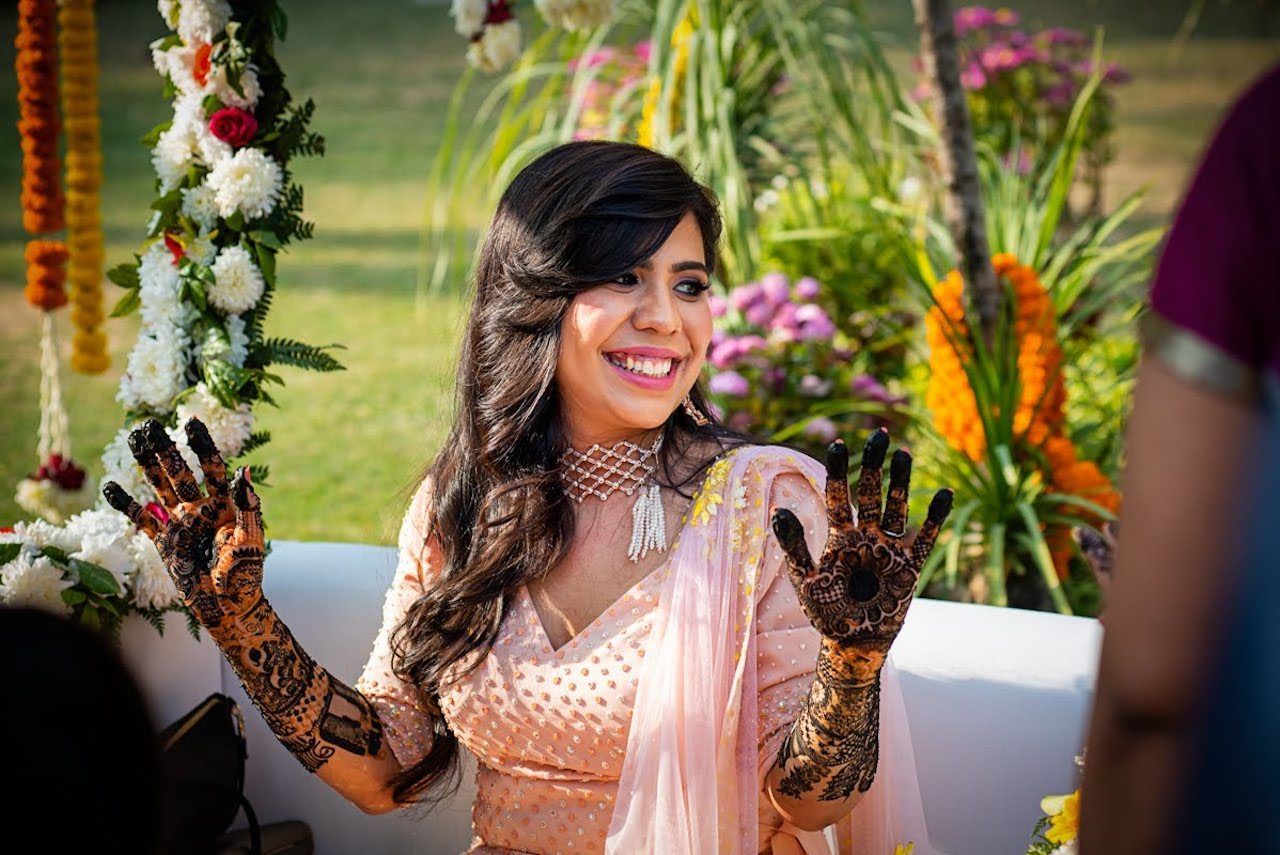 Image via Harsh and Suhasini
Plan Your Mehendi Around Your Theme
If you are having a Holi themed mehendi or a bohemian one, plan the favors and food catering accordingly. Chaat stalls and jalebi counters for a holi themed mehendi while you can't go wrong with a fun cocktail bar and macramé favors for a bohemian mehendi party
Have Finger Friendly Food On The Event Day
Everyone will have mehendi on their hands on the day of the event, so while planning the mehendi your menu ensure you have food that can be easily picked by a fork or a toothpick. Stay away from tacos and nachos type dishes which will need the guests getting their hands dirty.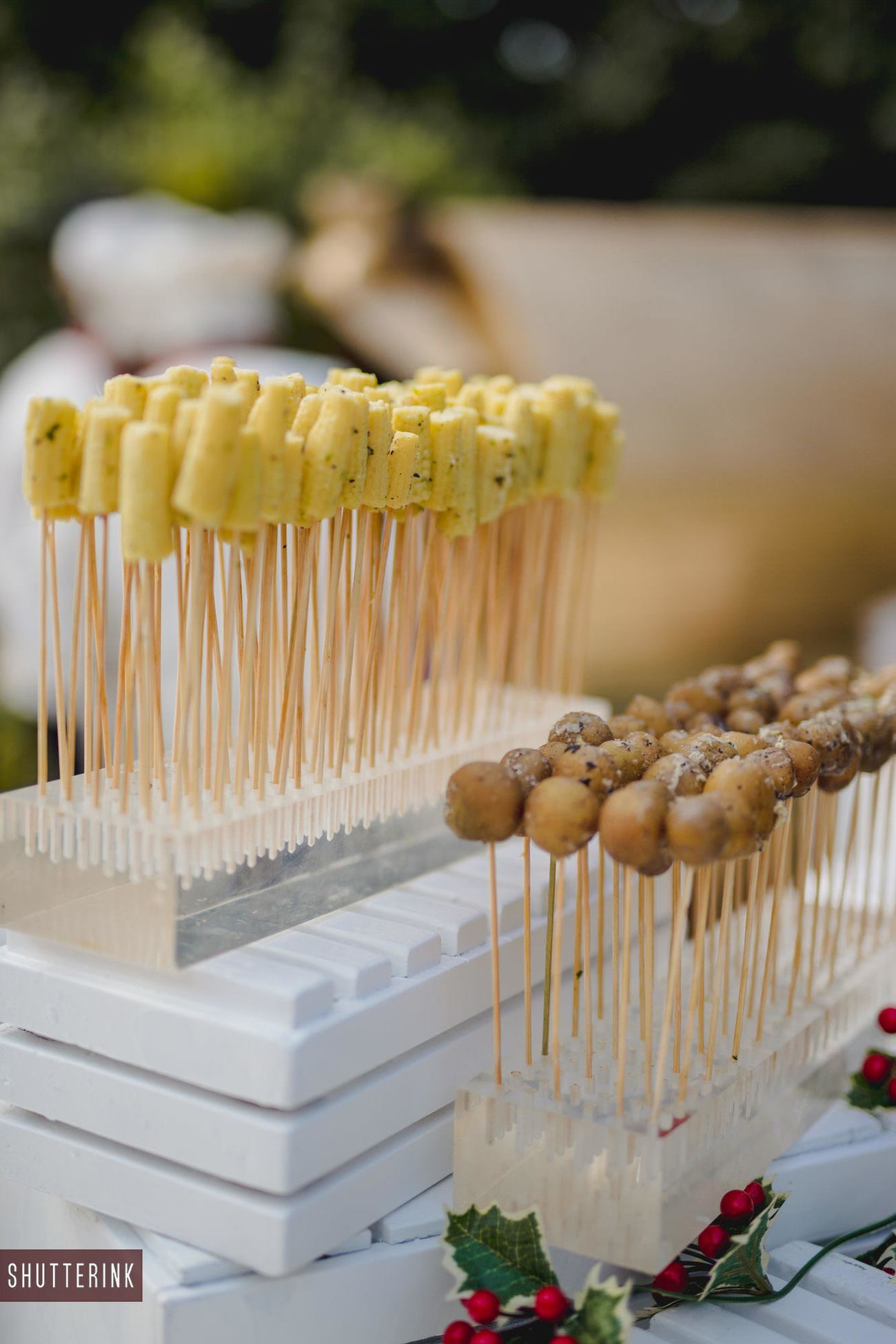 Image via Bells and Bows★ 5
Pick Your Outfit & Jewellery With Care
After all you don't want a super amazing lehenga being stained by mehendi. Pick fabrics that are comfortable as you will have to sit in it for a long time. If you are planning on wearing real jewellery, have someone trusted with you to hand it over when you have to remove your bangles and rings for your mehendi application.
Plan Your Bridal Entry Well
Planning an epic bridal entry or a couple entry? Have your wedding planner or friends handy to co-ordinate the music as well as the photographers when it happens!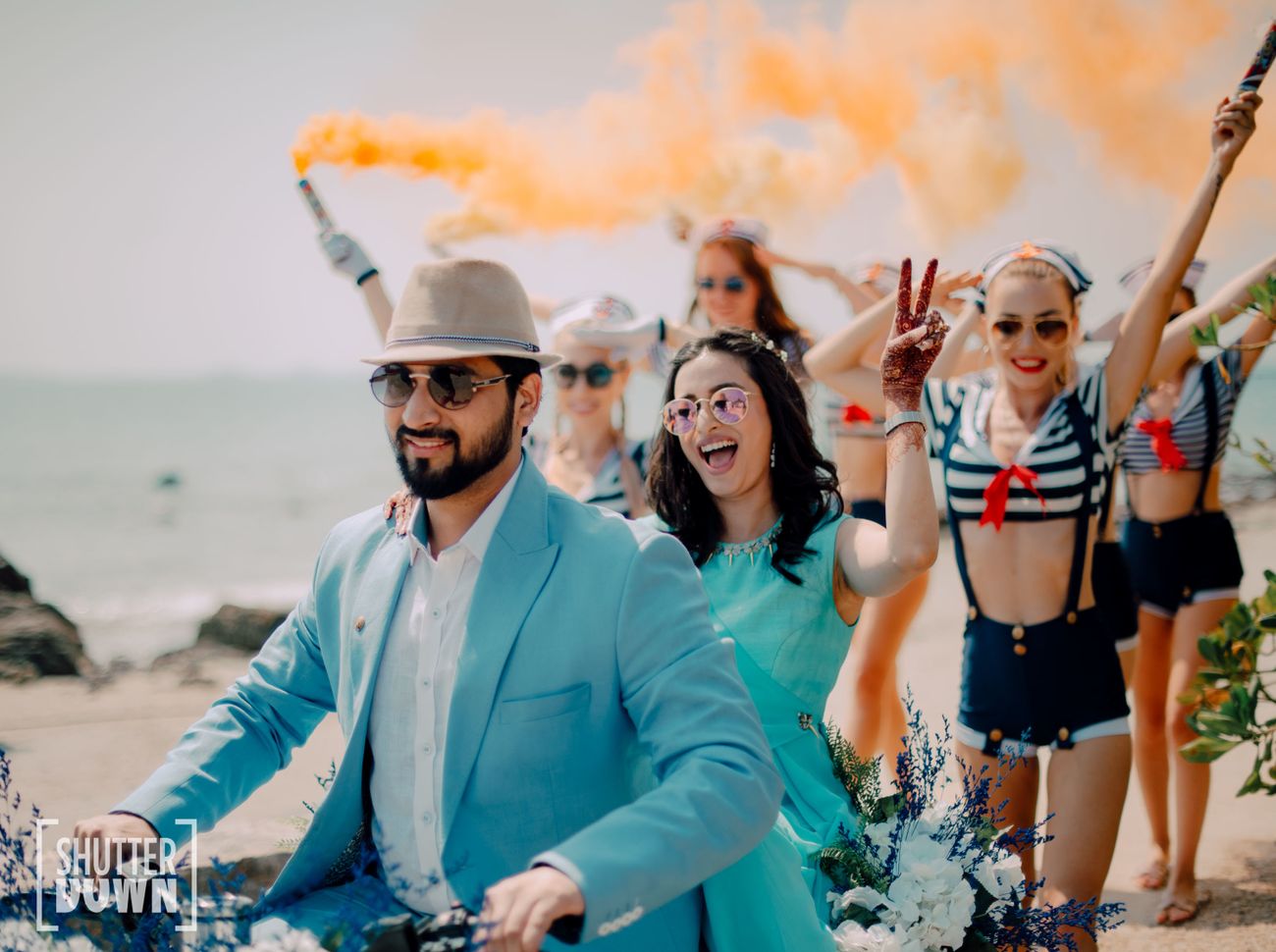 Image via Shutterdown - Lakshya Chawla★ 4.9
Have A Covid-Friendly & Sanitizer Station For The Guests
Have all your guests sanitize and wear masks before they come into the venue. If guests are uncomfortable sitting for mehendi application, have a few sticker mehendis available that they can apply for some fun!
Have A Team Of Co-Ordinators On The Day Of The Event
If you don't have a wedding planner, have 2-3 people on the day of the mehendi to help you co-ordinate. Have one person help with co-ordinating with vendors like décor and catering. Have one person welcoming guests with your family and have another to help with entertainment, like music or dance or anything!
Ensure That Your Floral Jewellery Stays Fresh In The Fridge
If you have your mehendi in the evening, make sure that your floral jewellery is refrigerated until its time to wear it. This way the blooms remain perfect!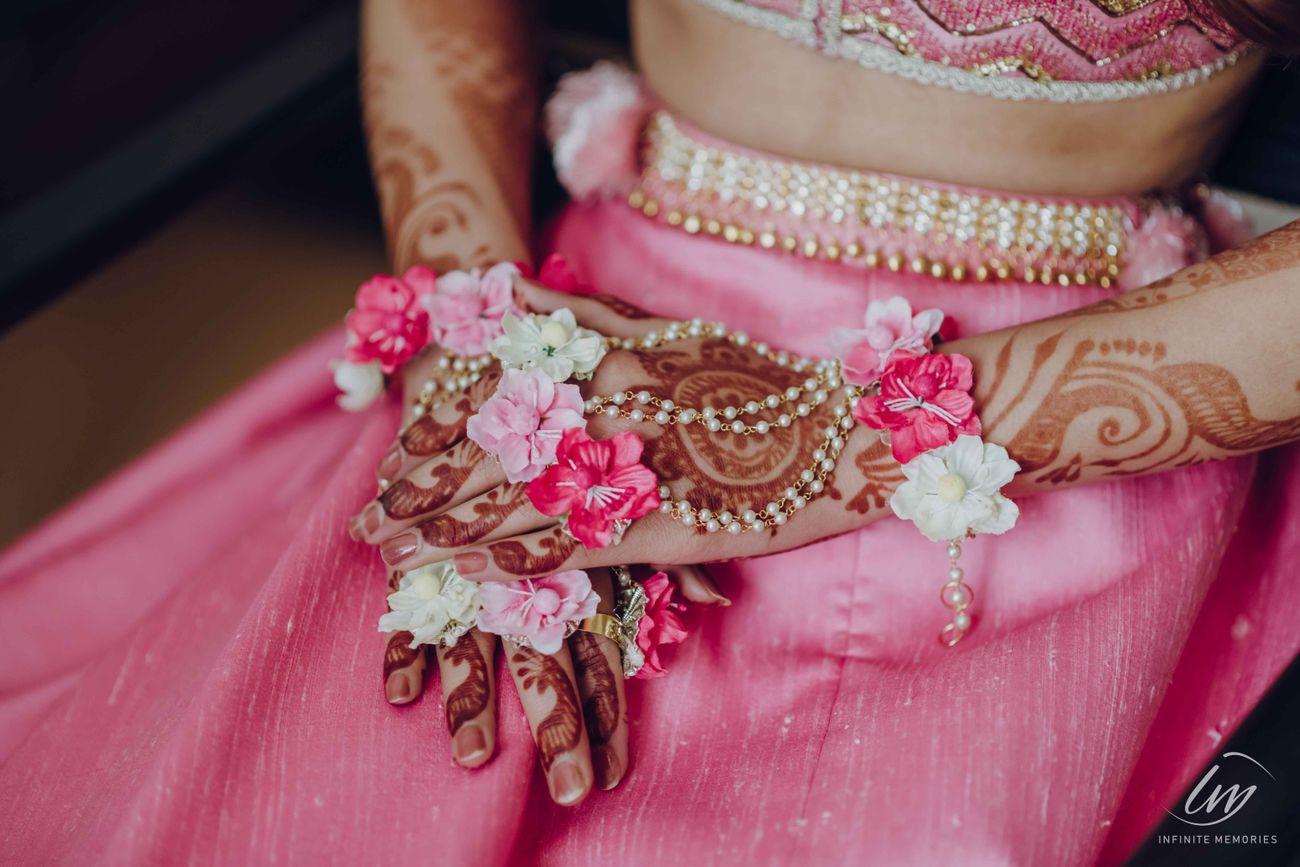 Image via Malika and Akshay
Pick Mehendi Favors That Your Guests Will Love!
Pick favors that are useful and pretty at the same time! Check these 30+ favors for your mehendi that you will love!
Have Your Bridal Emergency Kit Ready
A pair of juttis if you are tired of your heels, a spare outfit inscase yours stains and your regular bridal things – like a sanitizer, breath mints, safety pins and hair pins!
Post-Mehendi Darkening Tips And Care
While we all know not to dip our hands into water once the mehendi is applied, there are various tips you can follow to ensure you get a beautiful dark stain for your mehendi. Here are 6 hacks that will help you to darken your bridal mehendi like anything! 
Last but not the least, talk to bae and bring him upto speed on all the preps. If you aren't available, he can be the point of contact for any emergencies!