Beautiful Seating Ideas For Your Intimate Wedding!
BY Sakshi | 28 Aug, 2020 | 6596 views | 3 min read
Intimate weddings seem to be the norm now, and might be so for the near future as well. So when you don't want to go over the top, but still want the decor to look gorgeous, then there are still many amazing ideas and inspiration out there to make it happen. Here are some of the amazing ones we spotted off late.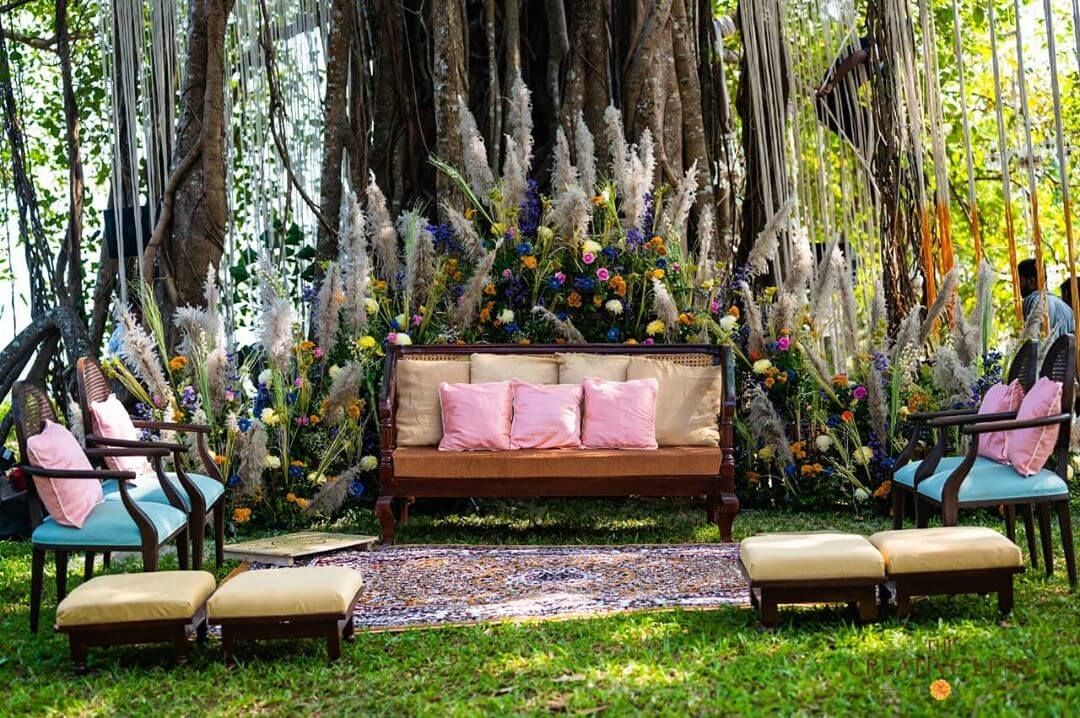 Image via Castle Rock Events★ 5
Planning an evening outdoorsy wedding? We've got a set up for you!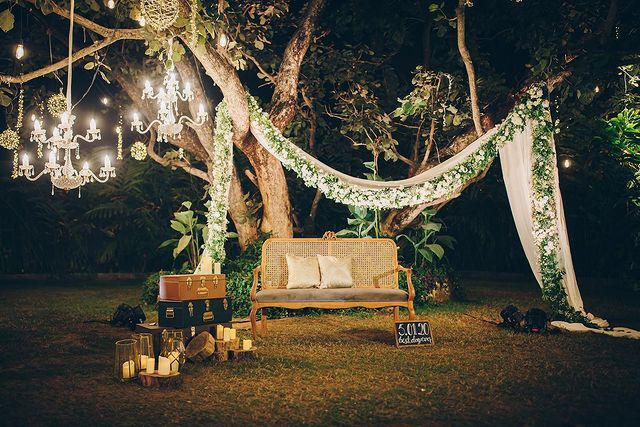 Image via With Love Nilma★ 5
This beautiful set up with simple drapes and lights can be done in the backyard or even lawns of any home! We love that simple seat with rattan details.
These cascading tassel strings in popping hues is such a fun seating set up!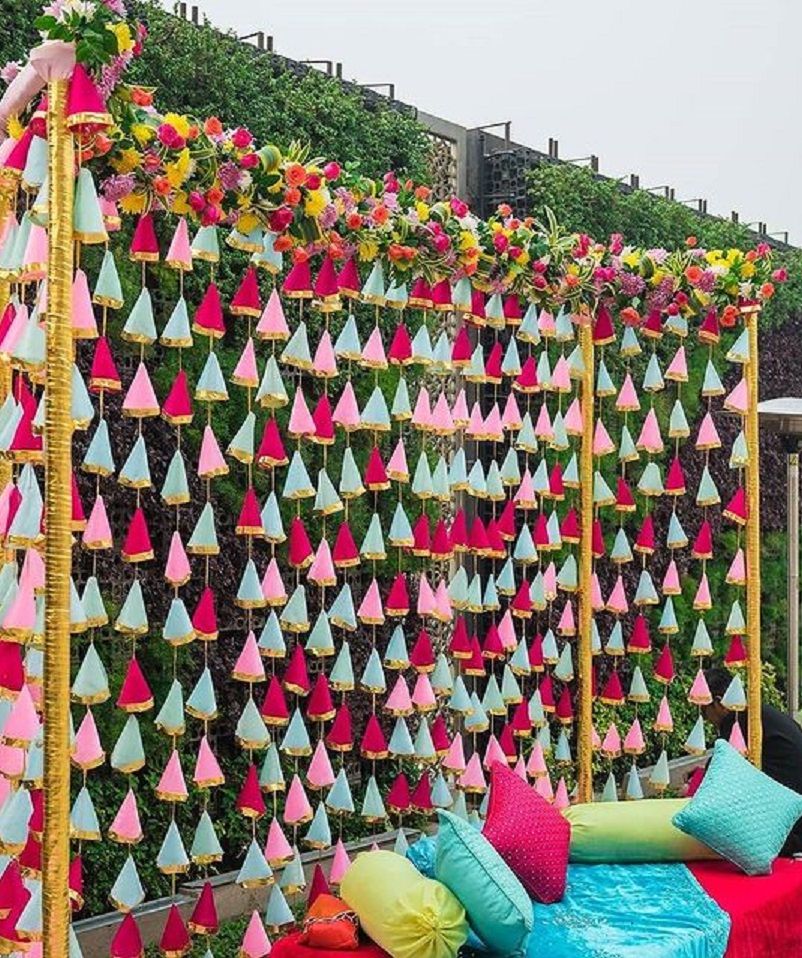 Image via Instagram
Perfect for couples who love bright colours, this conical tassel water fall you need!
A great mix of the old with the new!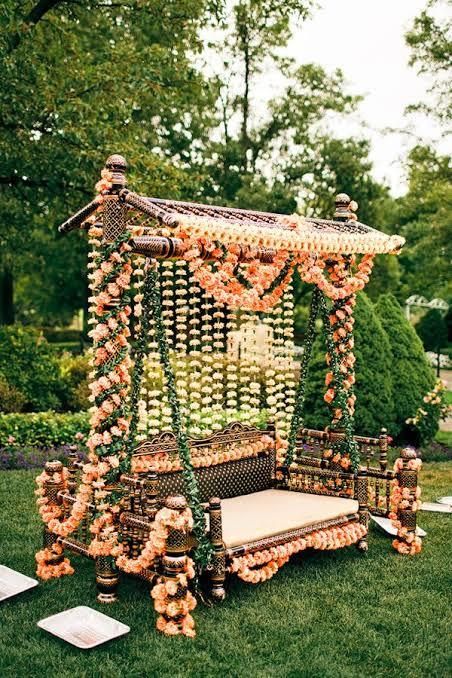 Image via Reliable Enterprises Event Company★ 5
This lovely traditional swing set with a stunning flower décor is all you need for your wedding seating!
For couples who love quirky elements!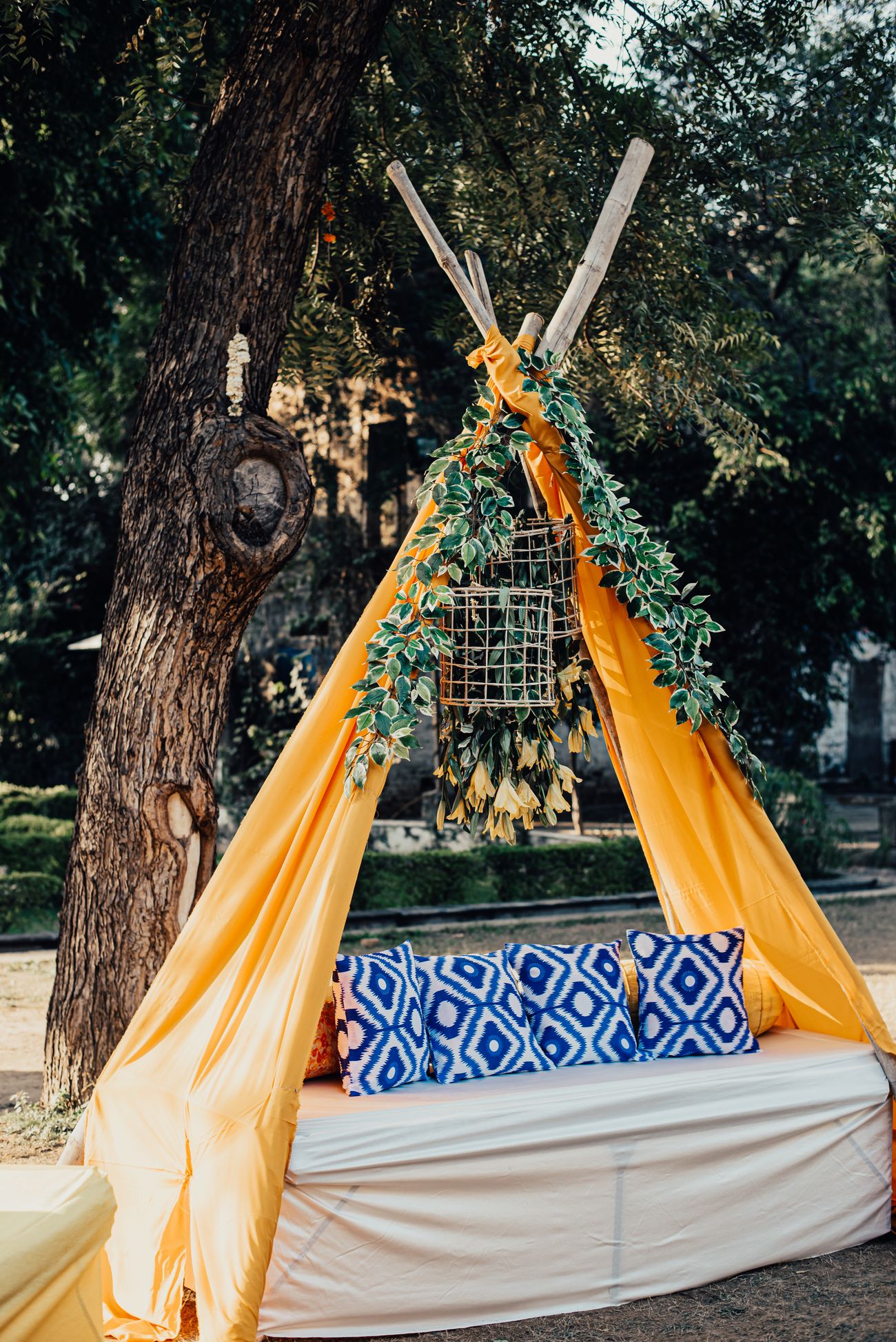 Image via Hyacinth Events Planner★ 4.9
A cute tee-pee tent, some fun cushions and you've got yourselves a cute wedding seat!
This beautiful and simple garden set up with some ethnic details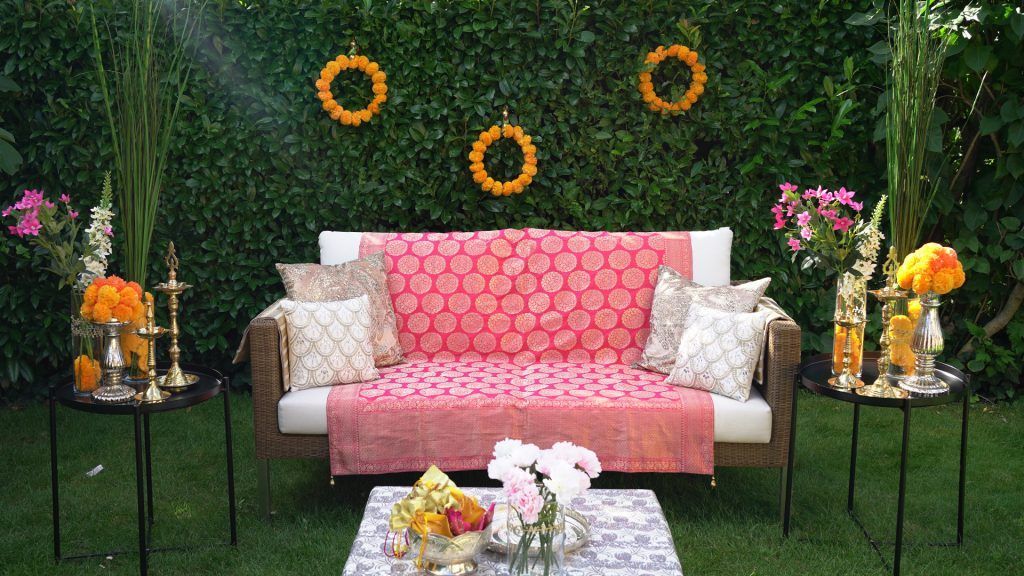 Image via Mydecor PlugIn
This lovely sofa seating with an ethnic throw and traditional brass diyas on side table is such a refreshing seating idea
Want to keep it indoors? This pastel floral décor with simple seats is absolutely gorgeous!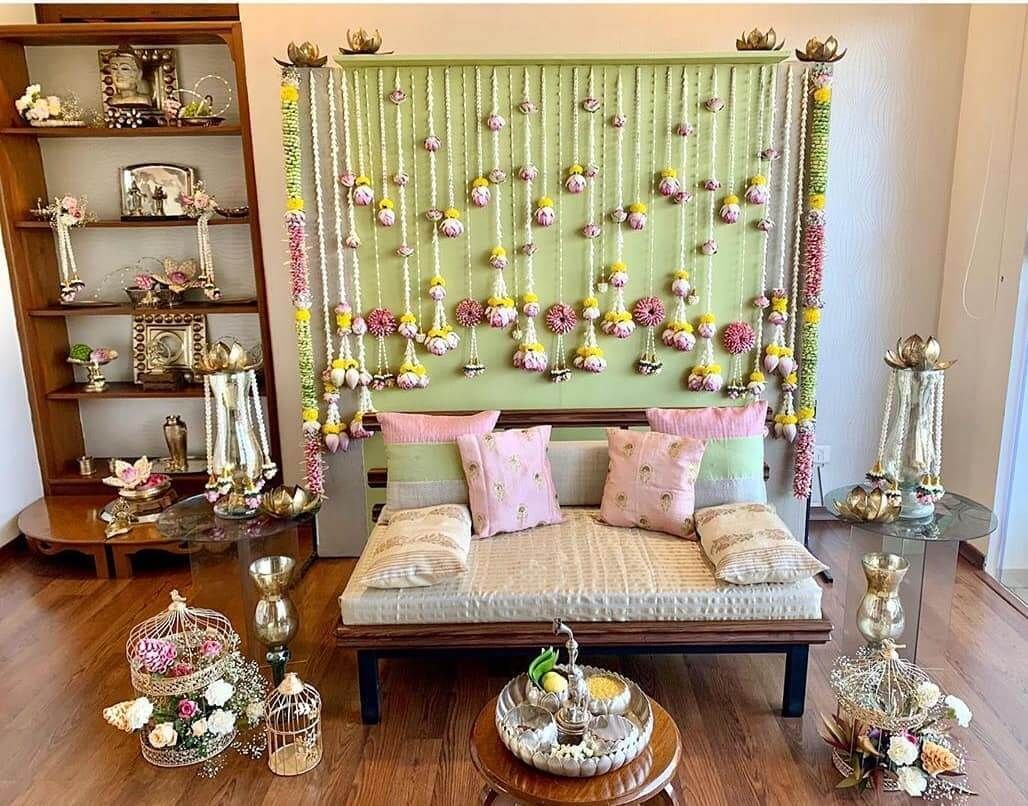 Image via Aara Design★ 4.8
Keeping it simple with pastel hues, this indoor seating idea is simply marvellous!
Cane seating with palm details and light tasselled drapes!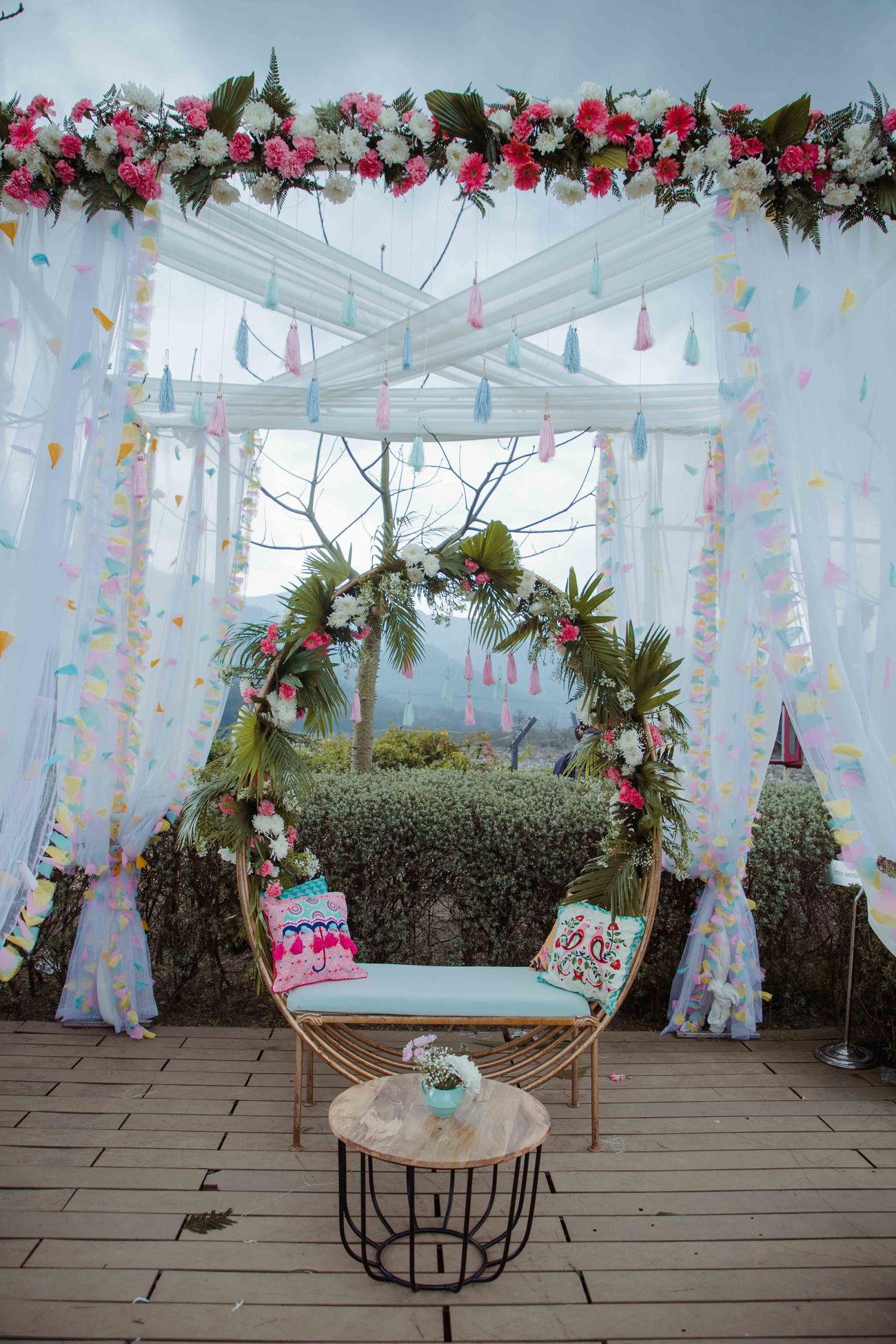 Image via Hyacinth Events Planner★ 4.9
 For couples who want to go slightly tropical, this cane seating with palm detailing is a winner idea!
Take a leaf out of this couple's book and have TWO swings instead of just one!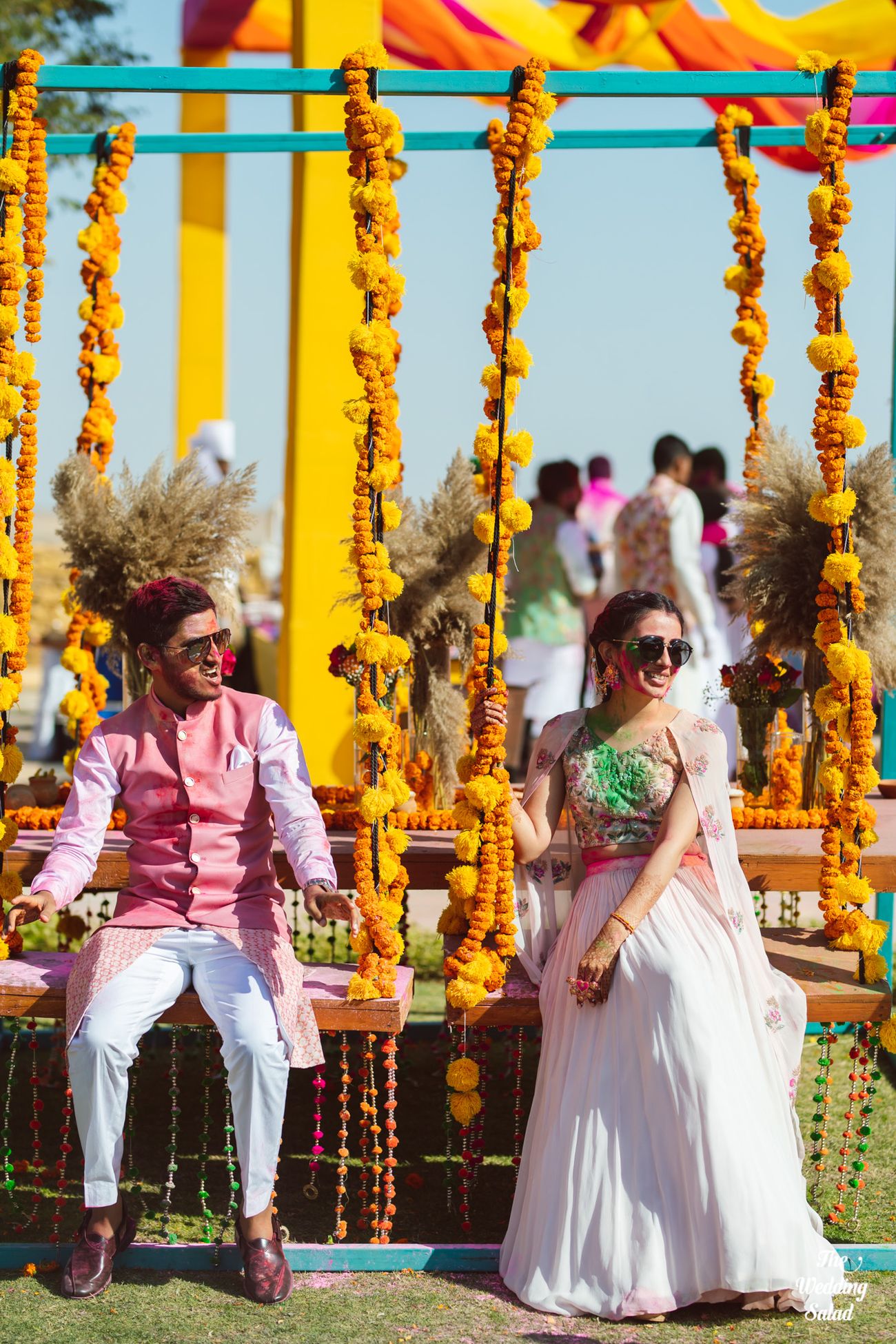 Image via Palak and Pranal
If you don't plan on using your seating full time, two fun floral swings are fun seating looks!
If You Love Lights, This Accordion Shaped Lights In The Backyard Is A Great Idea With A Simple Seat!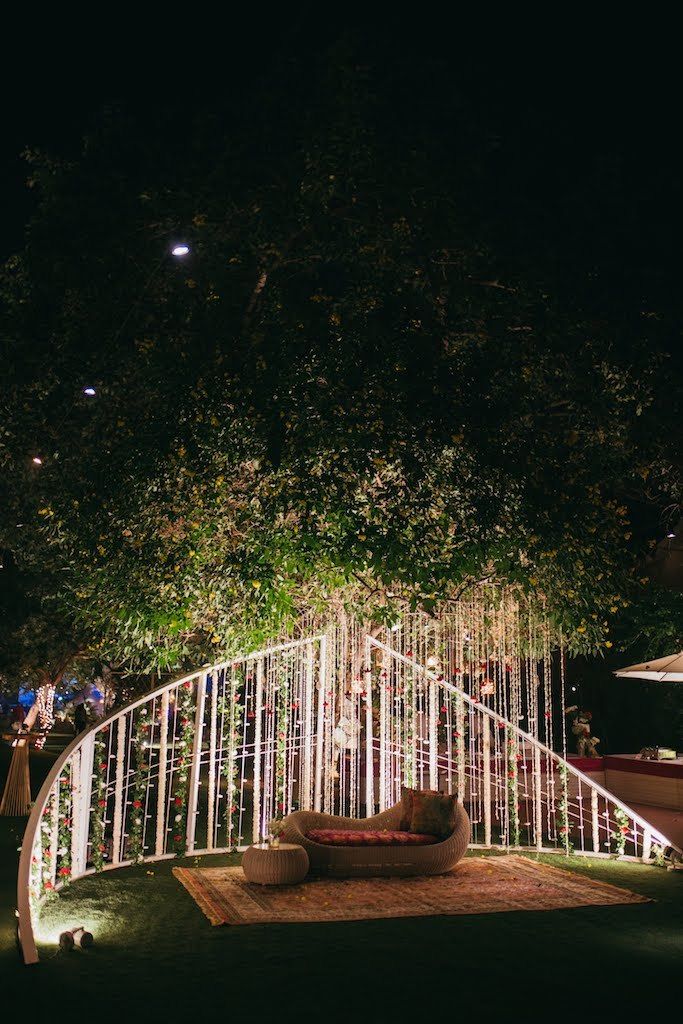 Image via Tulika and Prabhjot
All you need to do is get this lighting décor done and pull out a sofa from your home for your intimate wedding seating!
Teepee style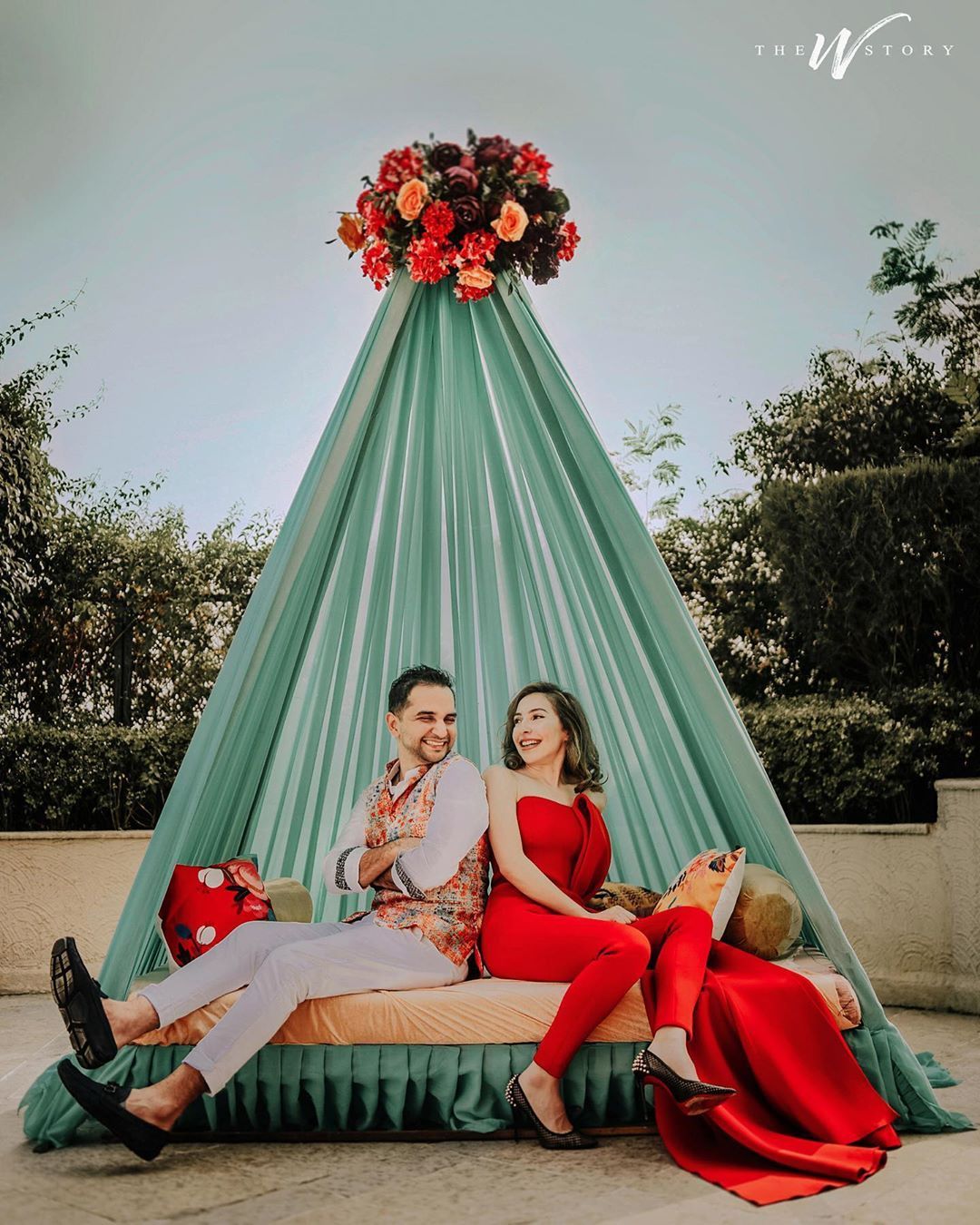 Image via The Wedding Story★ 4.2
Now this is a cute one, isn't it? Love the pop of green which contrasts with the colour of the couple's outfits.
A vintage bench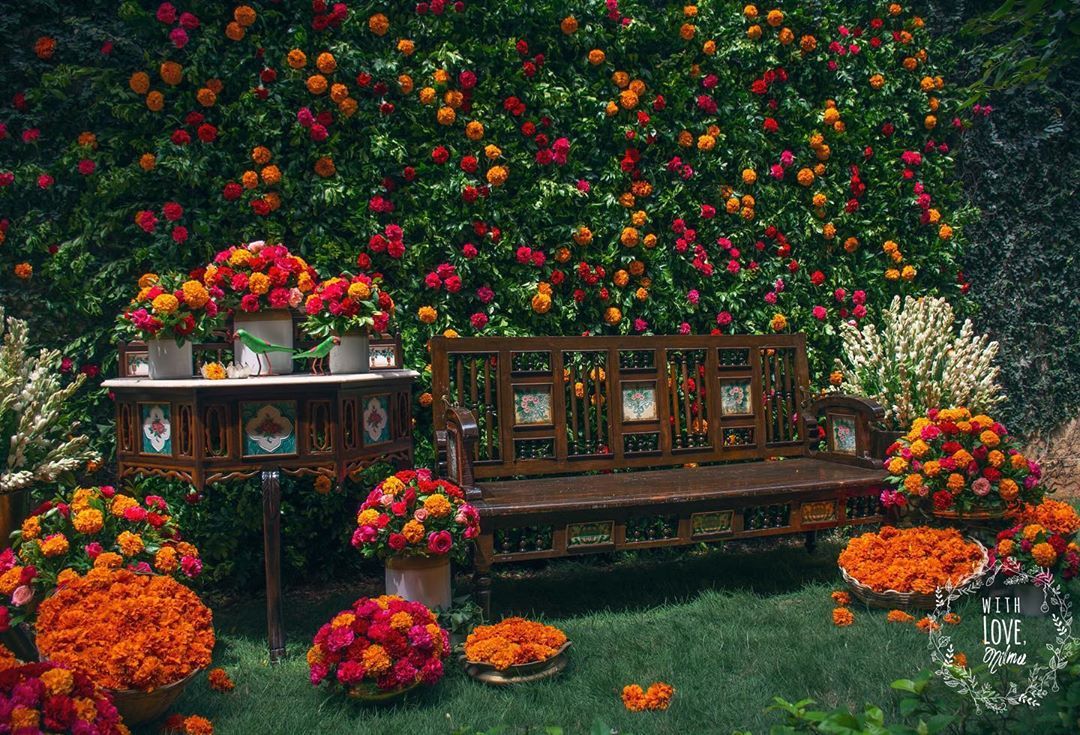 Image via With Love Nilma★ 5
When you have pretty furniture at home, show it off. 
Or vintage elements put together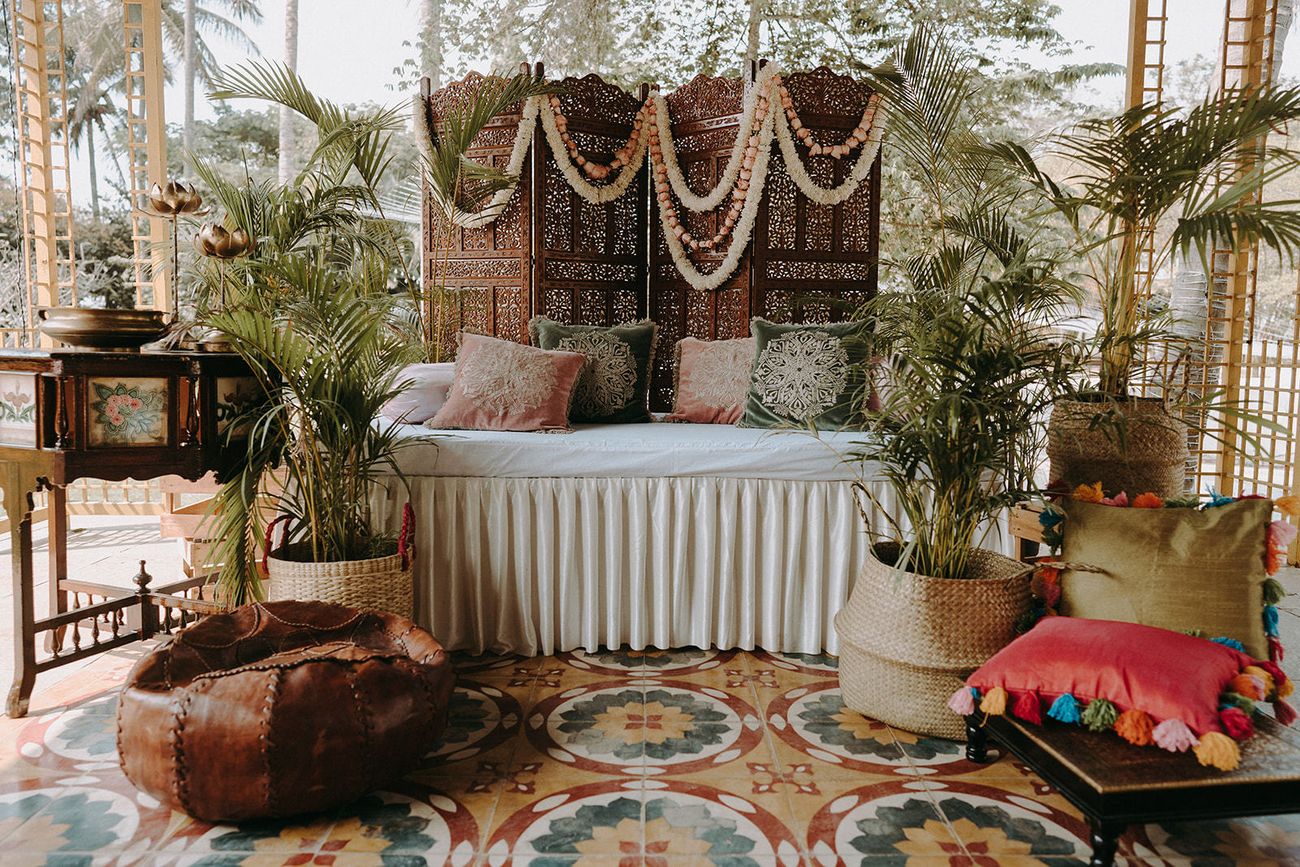 Image via Eshant Raju★ 5
Another pretty seating idea for an intimate wedding, which looks cozy!
Just florals and an overload of cuteness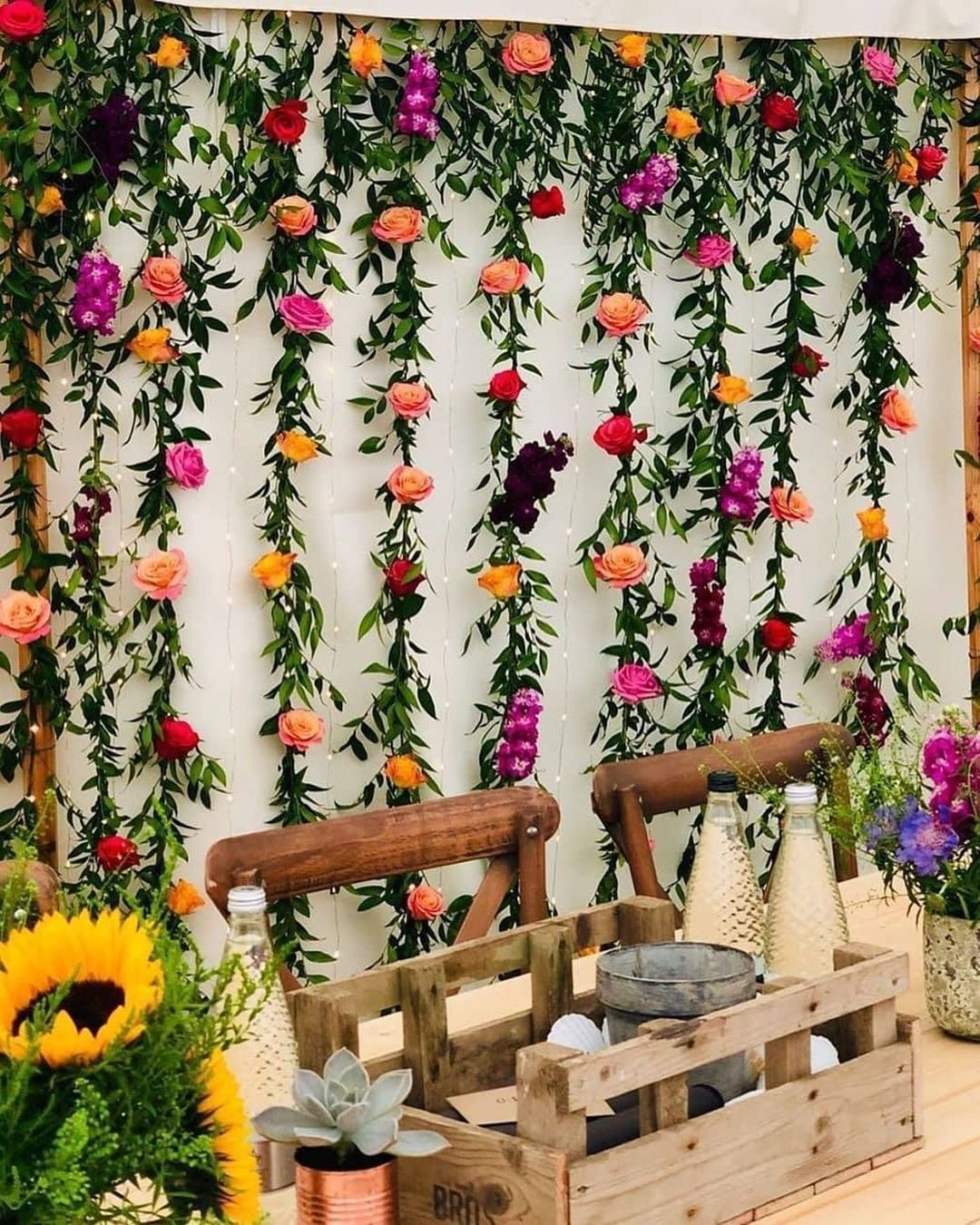 Decor by @vincentandstubbsflowers
Florals, whether less or more just make the seating so happy!
With just a bright BG and some flowers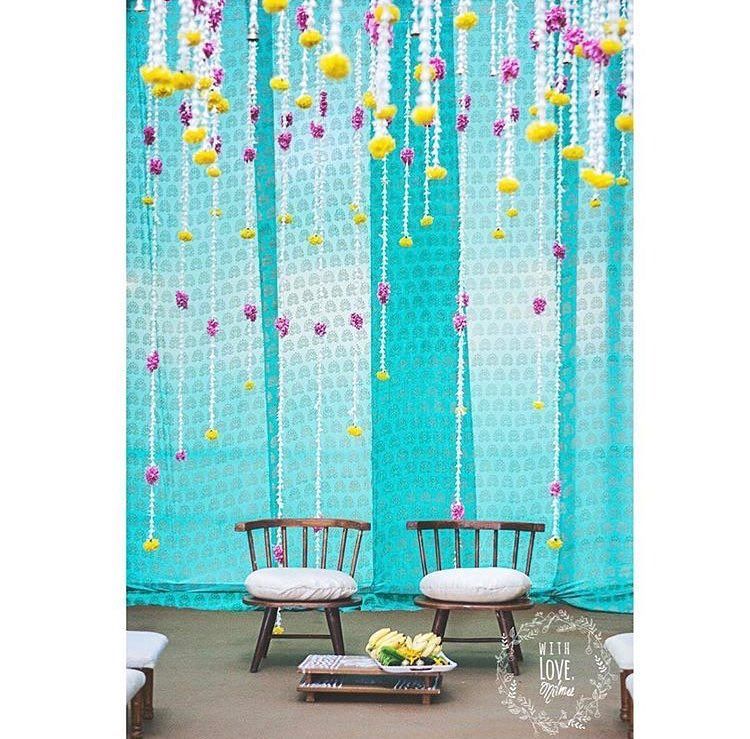 Image via With Love Nilma★ 5
Or you could let a bright piece of fabric do all the talking by adding a pop of colour to the seating.
A decked up cane swing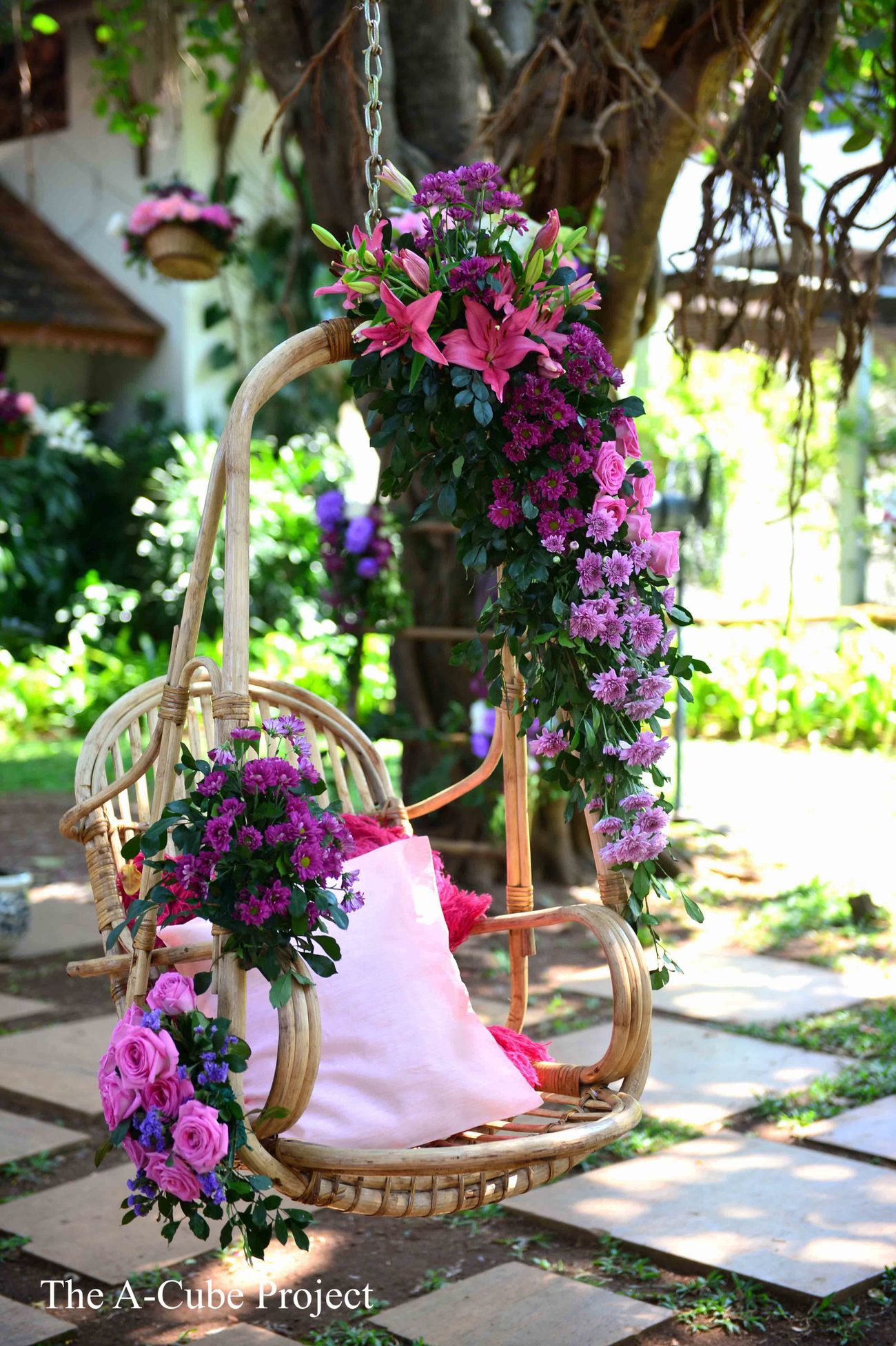 Image via The A-Cube Project★ 4.9
Most of us have one at home, and it does look cute when all decked up!
Or a cane sofa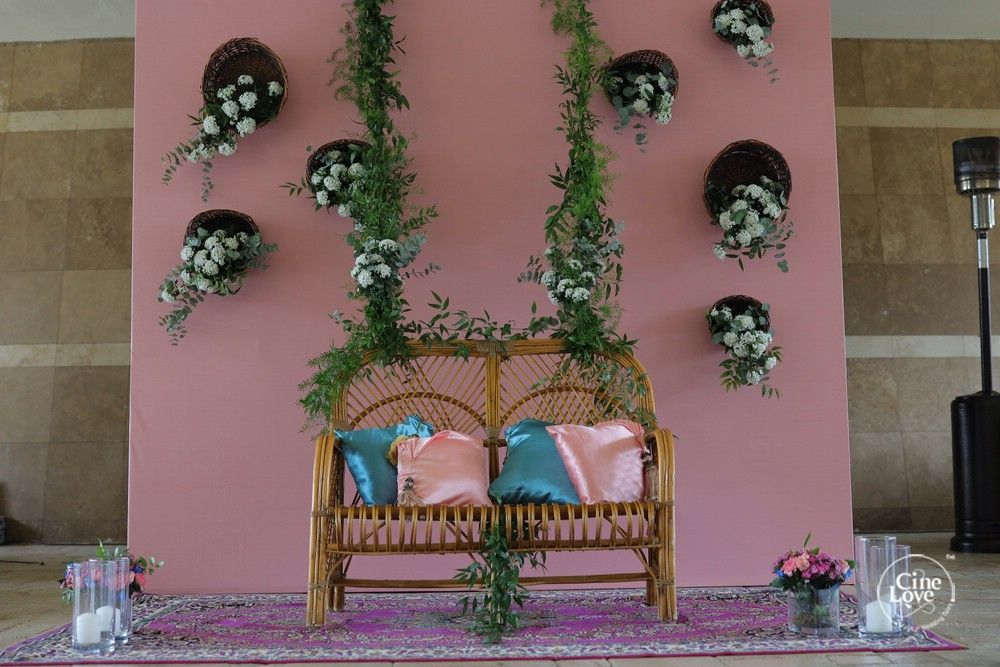 Image via Shivangi & Nishant
Simple and effective - it does look nice and elegant. 
If you are looking to have swing sets only for your intimate wedding, check Swing Seating Ideas To Amp Up Your Intimate Wedding Setup
ALSO READ: #DecoratorsReveal – Tips That Couples Need To Know While Planning An Intimate Wedding This Year!