From A Louvre-Inspired Mandap to Their Fave London Café- This Couple Had The Most Unique- Themed Wedding Events!
BY Sakshi | 18 Apr, 2022 | 362 views | 6 min read
Water Lillies by Monet, Afternoon Tea at Peggy's, London Thumakda and Pyar In Paris..
They sound like movie titles don't they? These iconic words are in fact themes for this couple's wedding functions! There are personalised weddings, and then there are weddings like this which take personalisation to the next level! Aalisha and Jinal had their wedding in Udaipur, but while everything about the wedding was gorgeous, what struck us most were the uniquely themed functions with the most beautiful decor. The A-Cube Project★ 4.8 Project did a splendid job in styling and conceptualising the wedding, and the decor was testimony to that. Take a look for yourselves!
Meet Aalisha & Jinal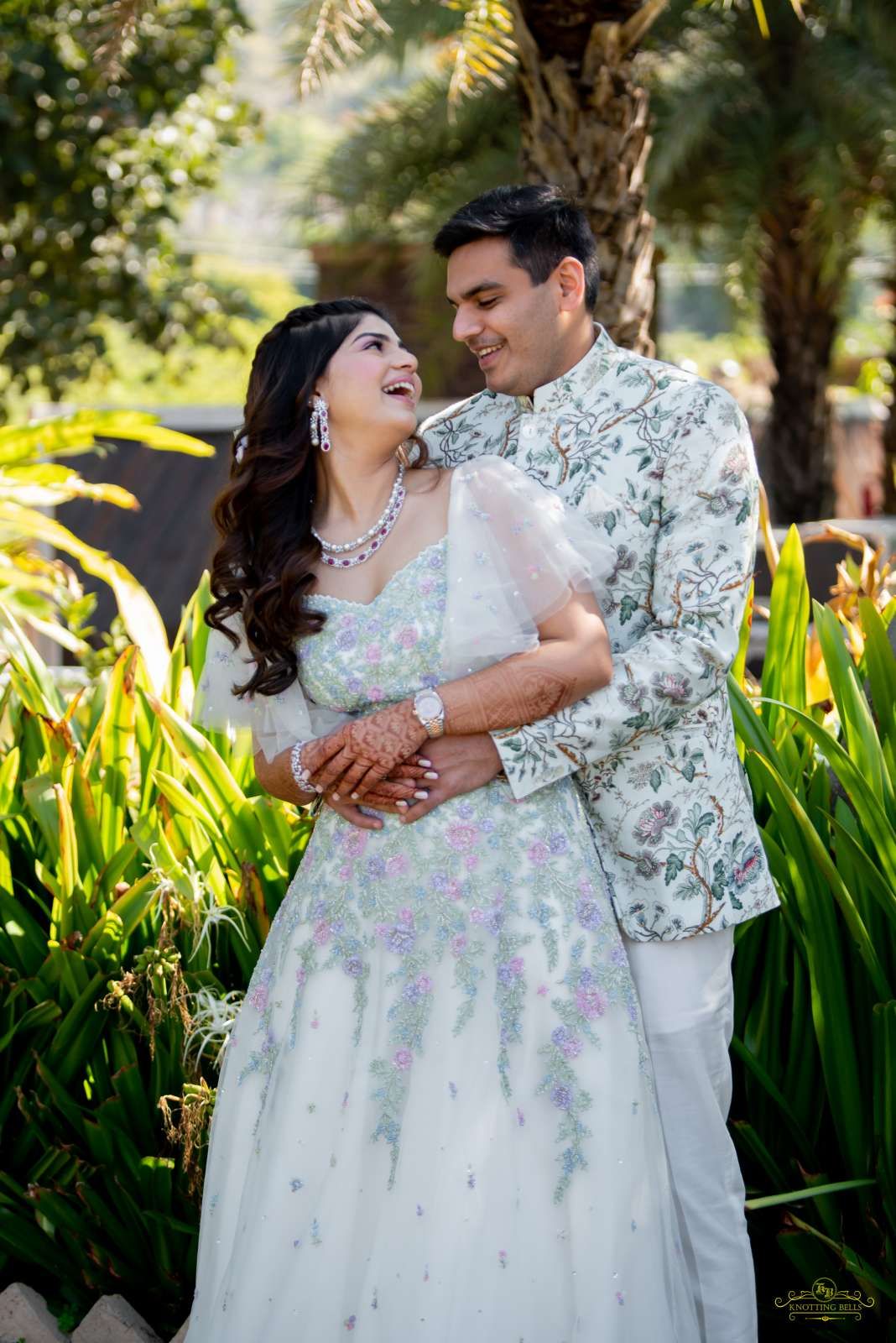 Our love story started in school, Jinal was a year senior. However, our paths took us in different directions. We reconnected in New York City, when we decided to go out for a casual dinner. After a few months of dating, We knew we were made for each other.
Pre-Wedding Brunch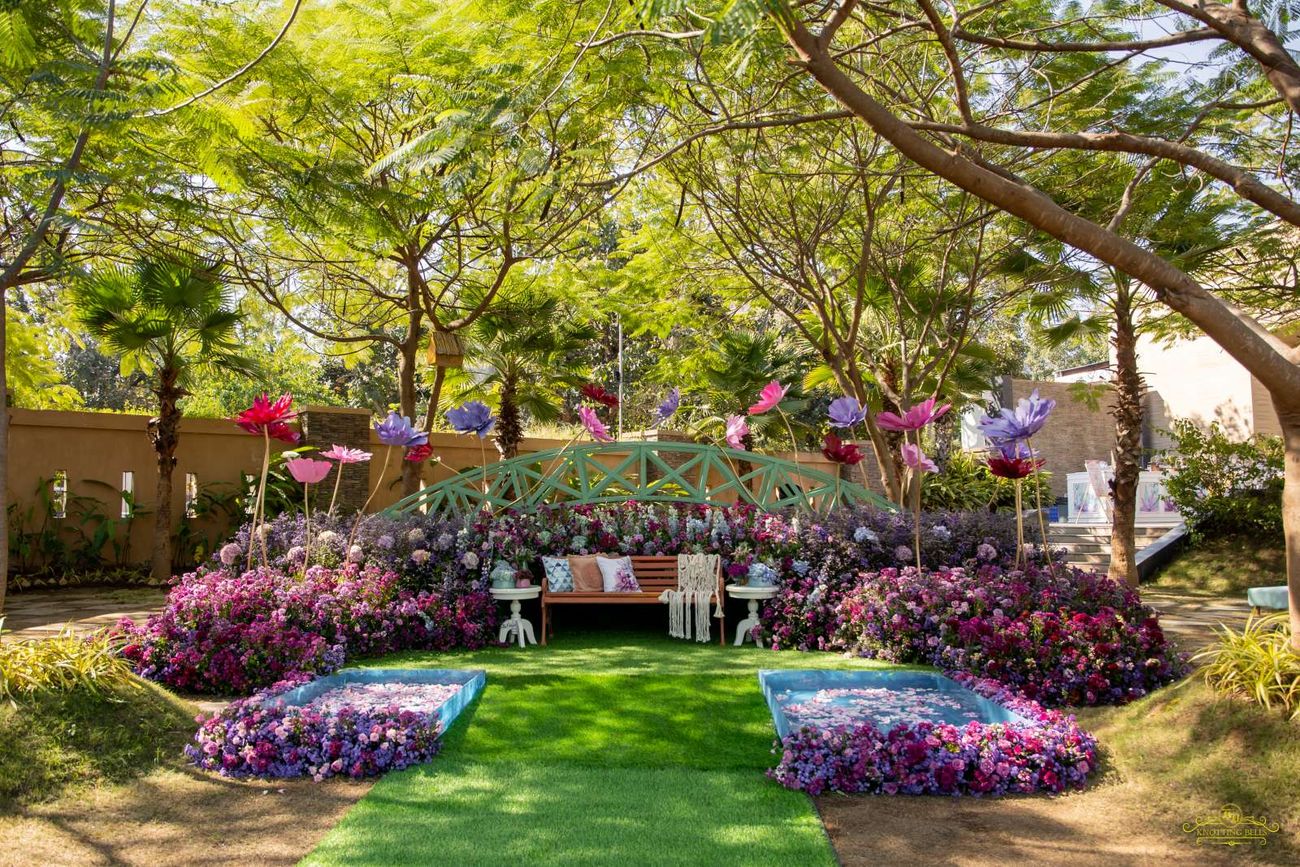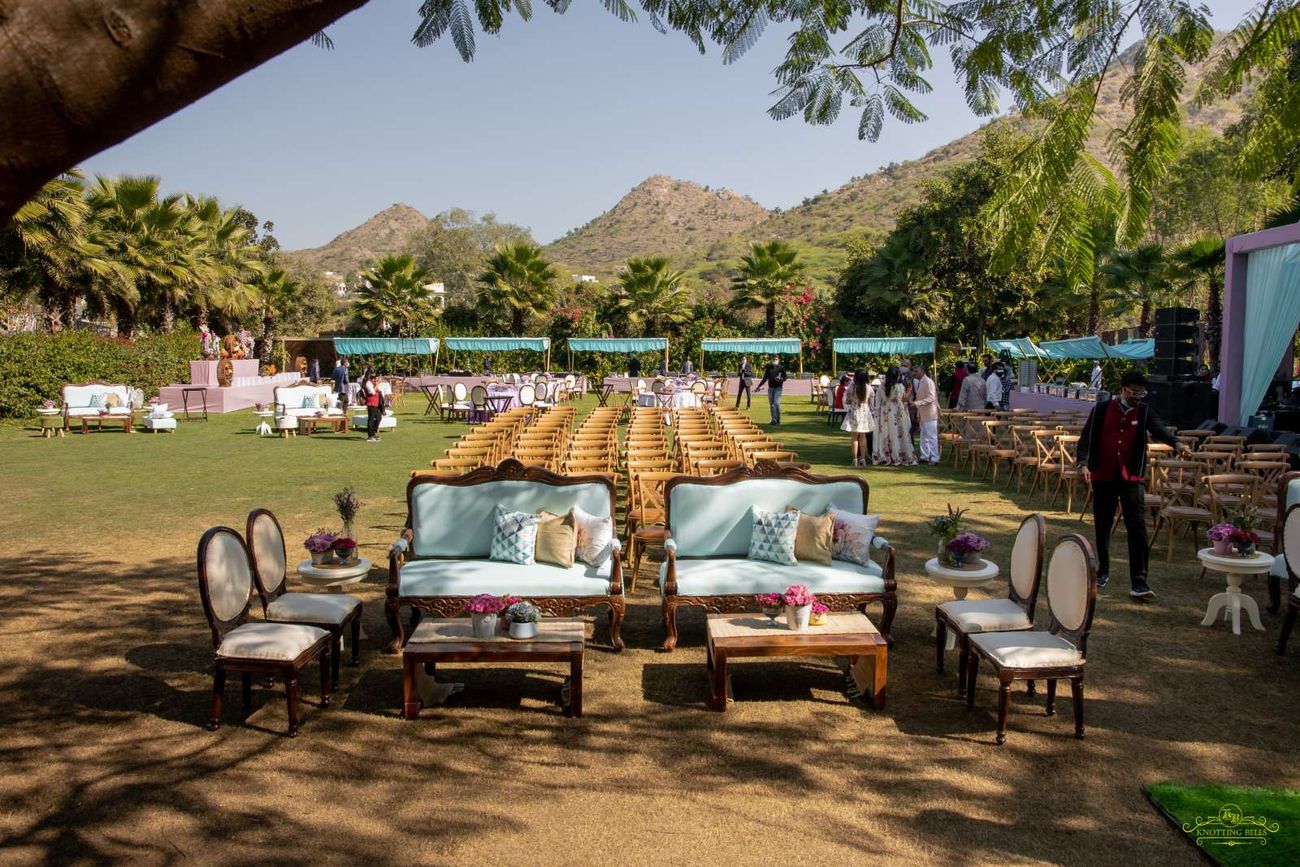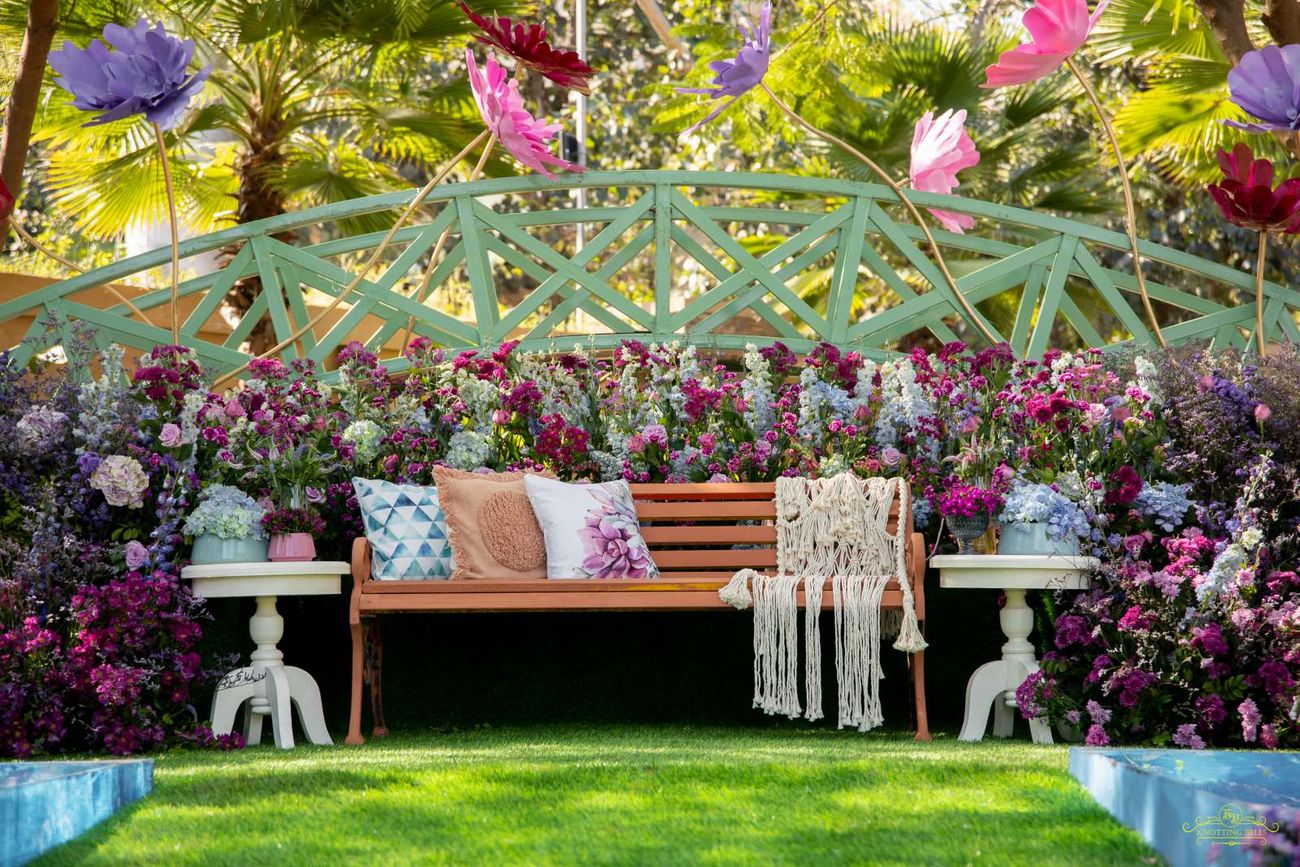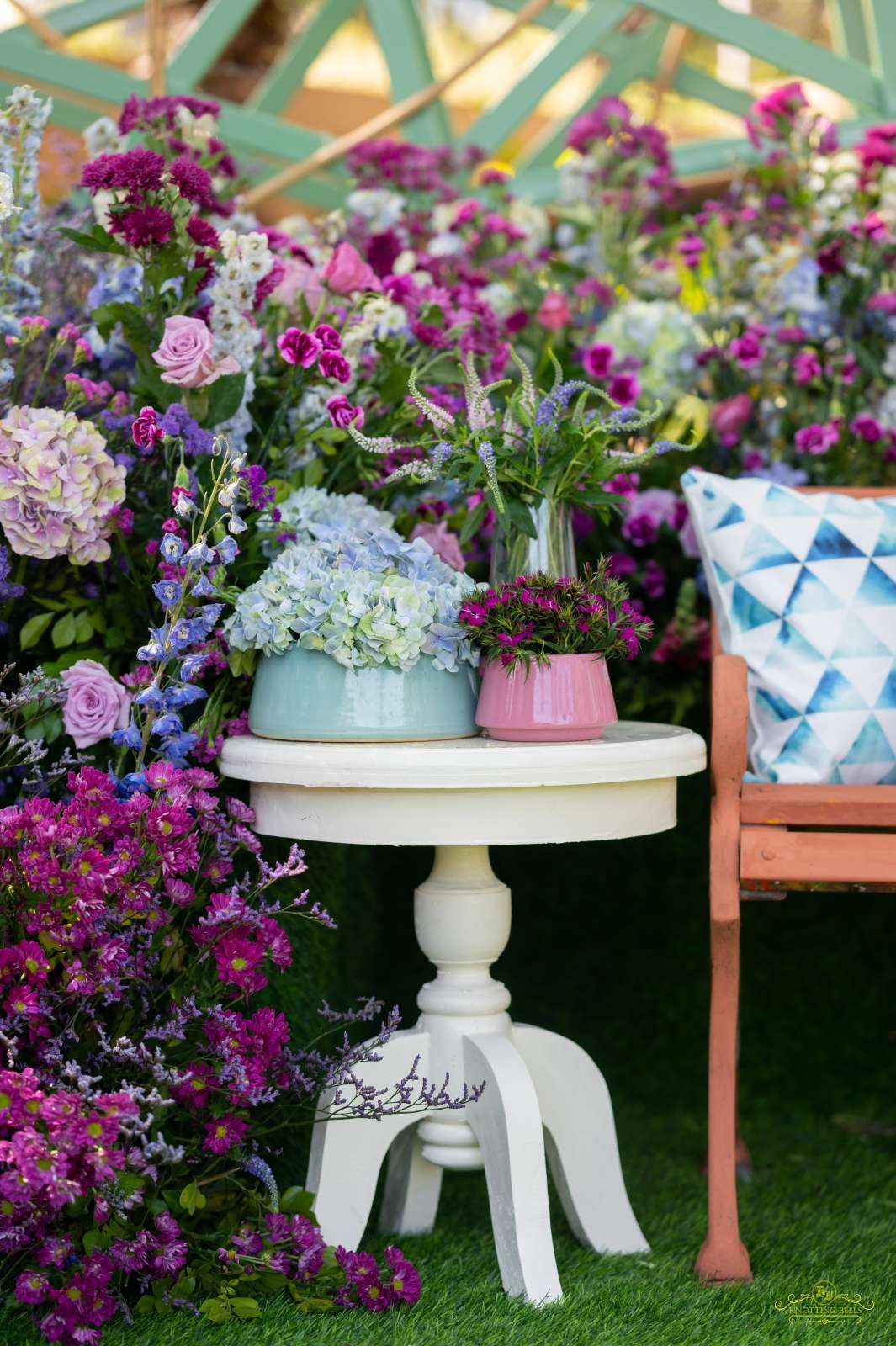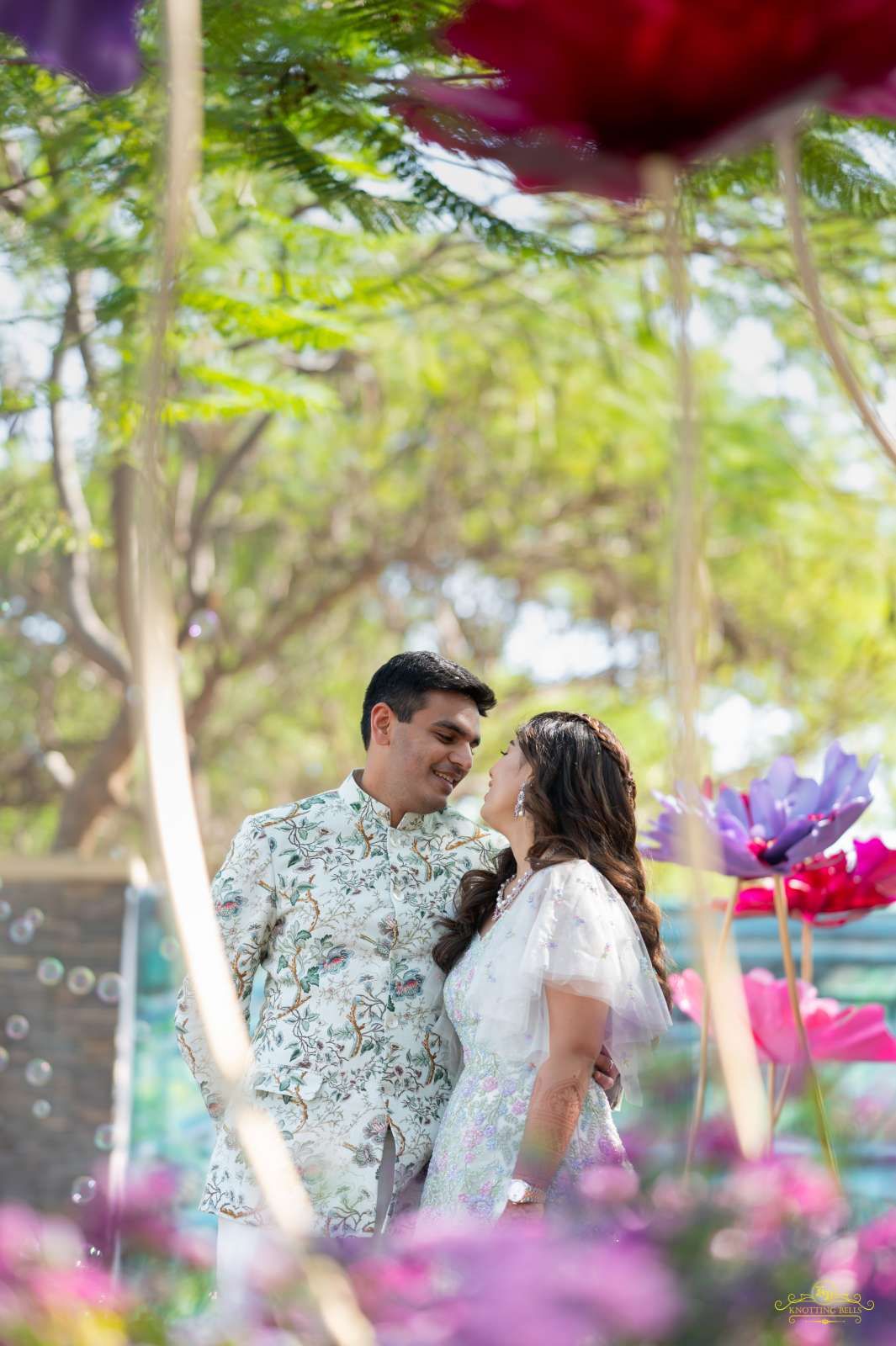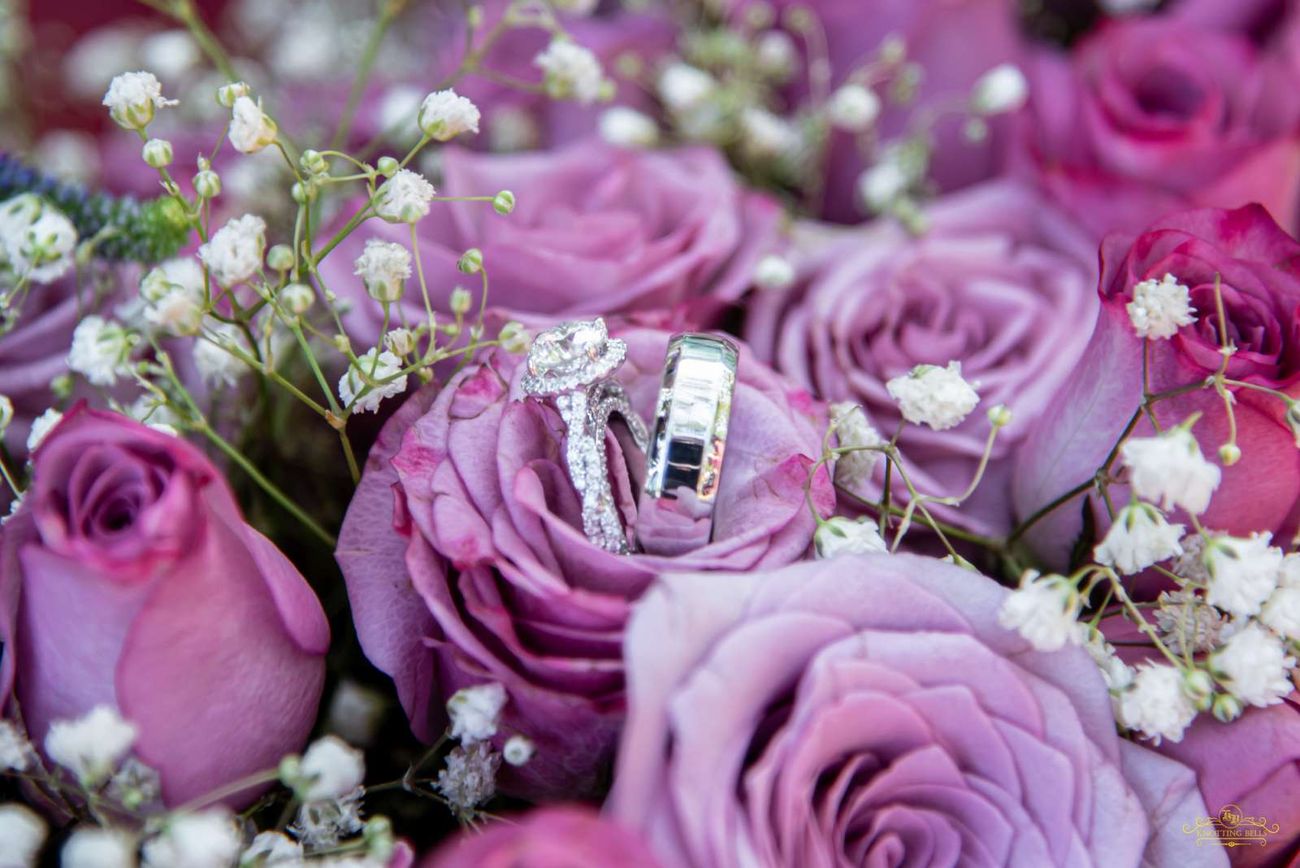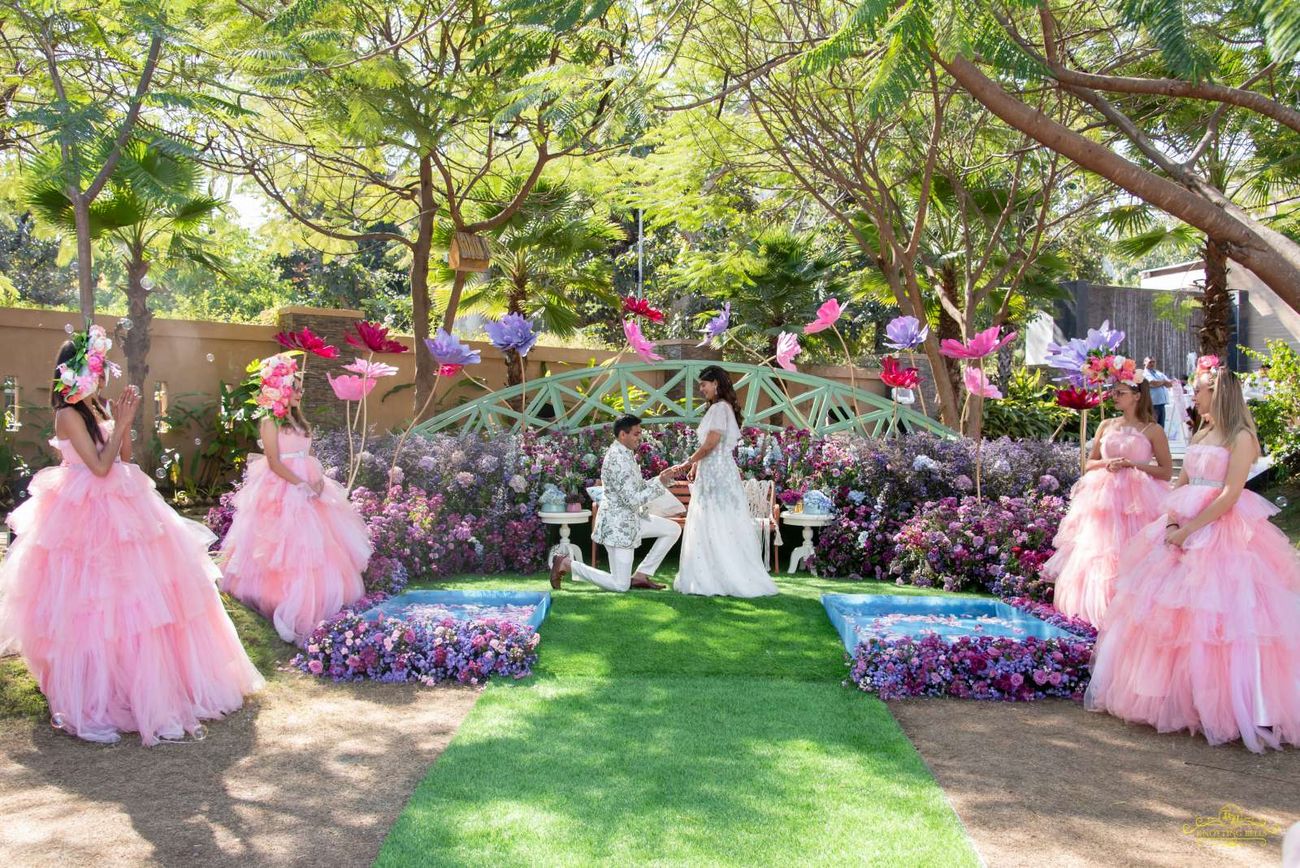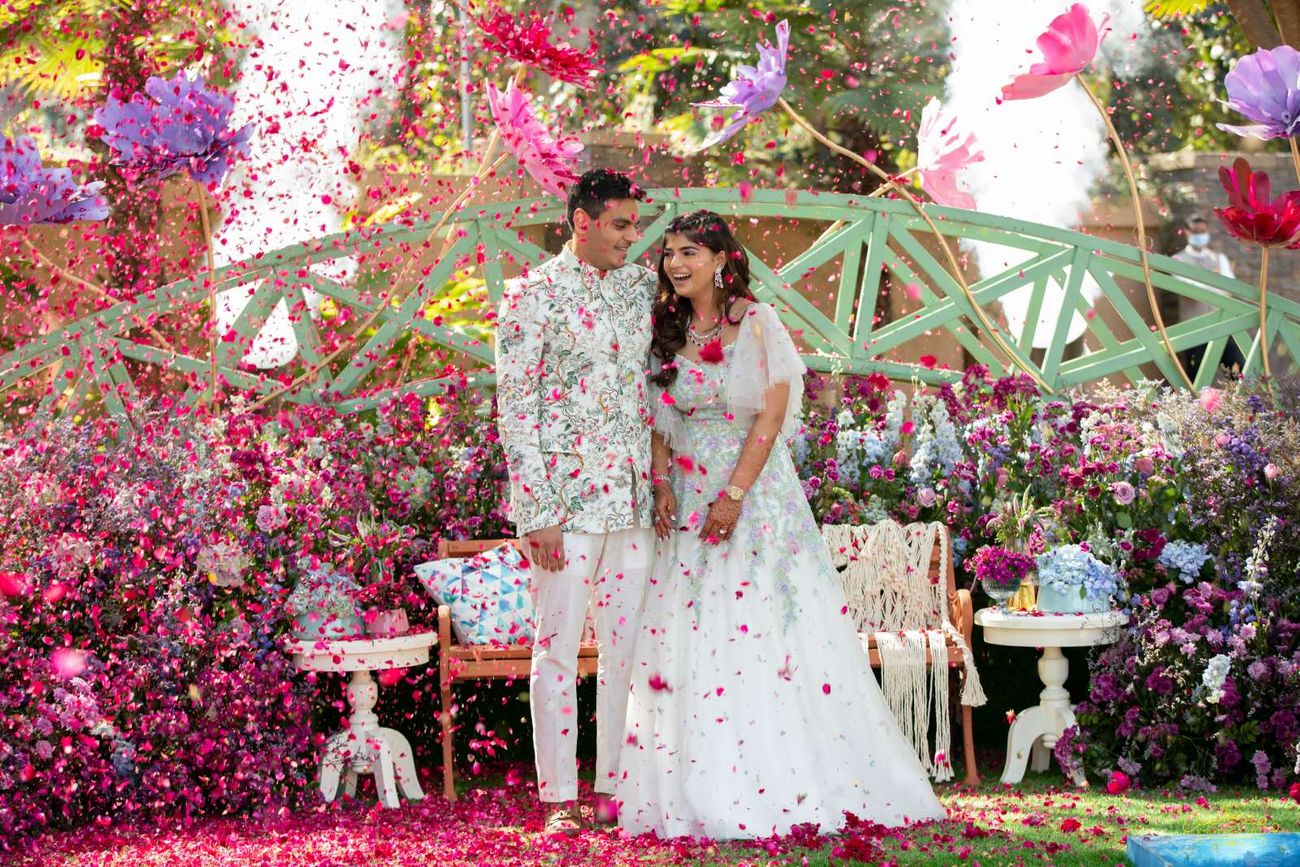 The theme for the Pre Wedding Brunch was Water Lilies By Monet. Inspired by one of Aalisha's favorite works of art, the décor for the pre wedding brunch is a play on Monet's renowned painting of the water lilies. Hues of blue, pink & purple come together to create a dreamy & delicate setting, featuring plush velvet furniture & an abundance of florals in pastel tones.
Mehendi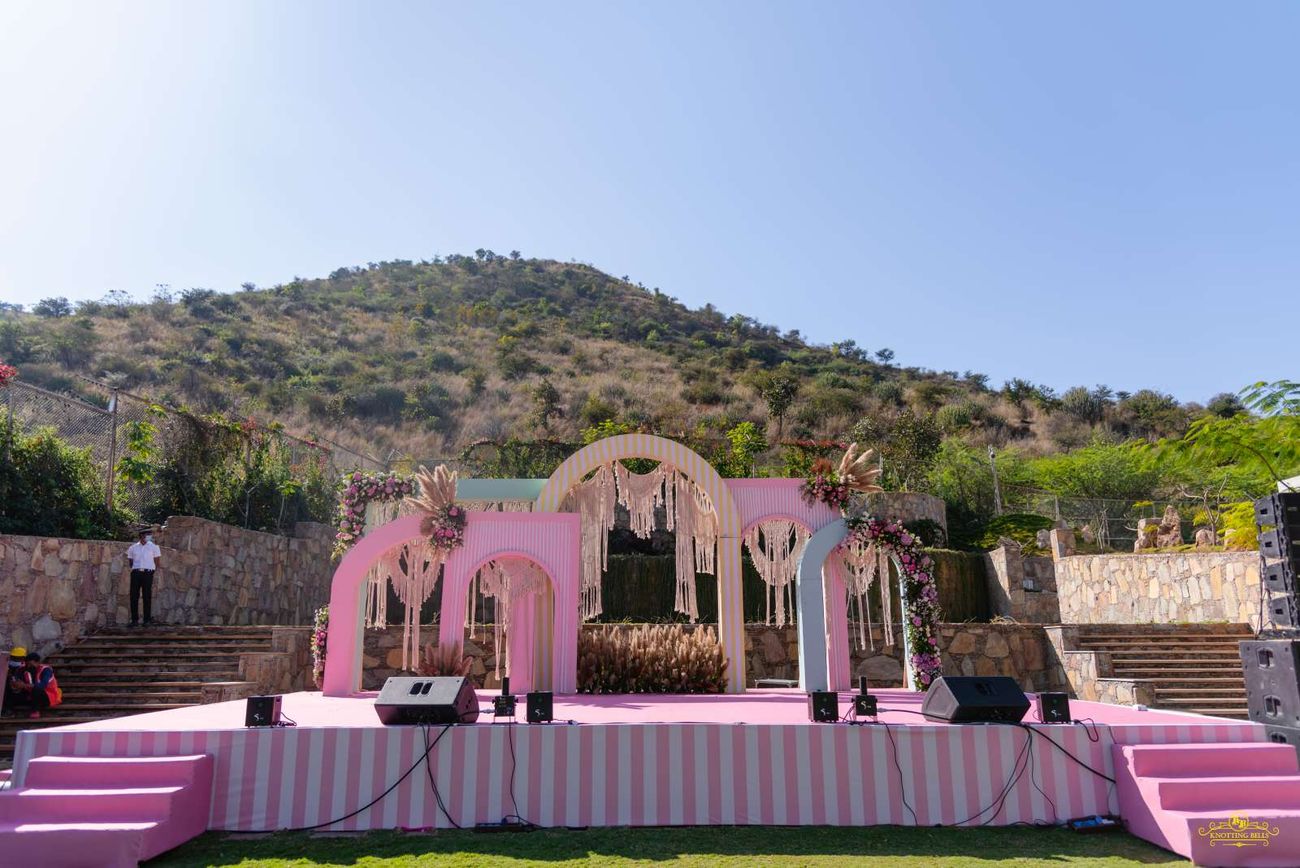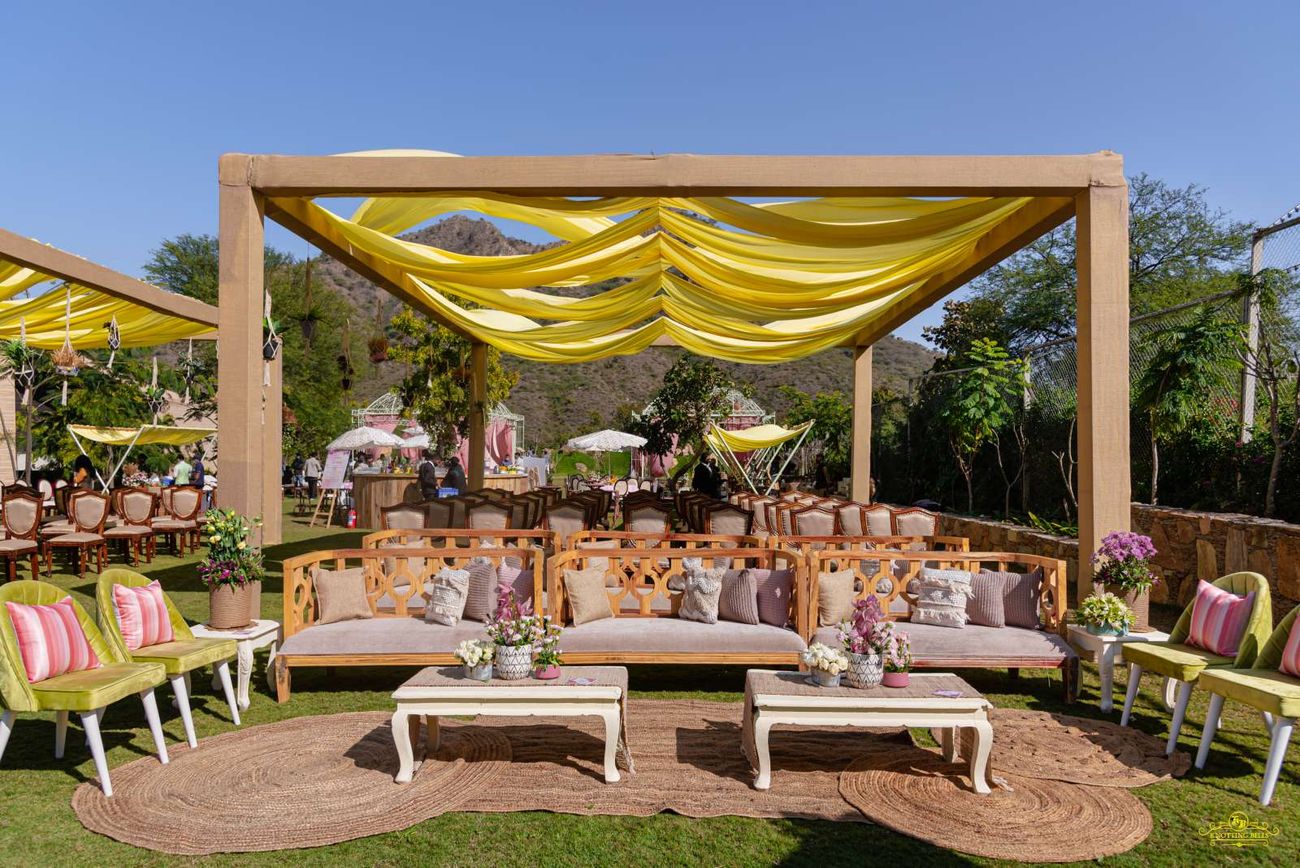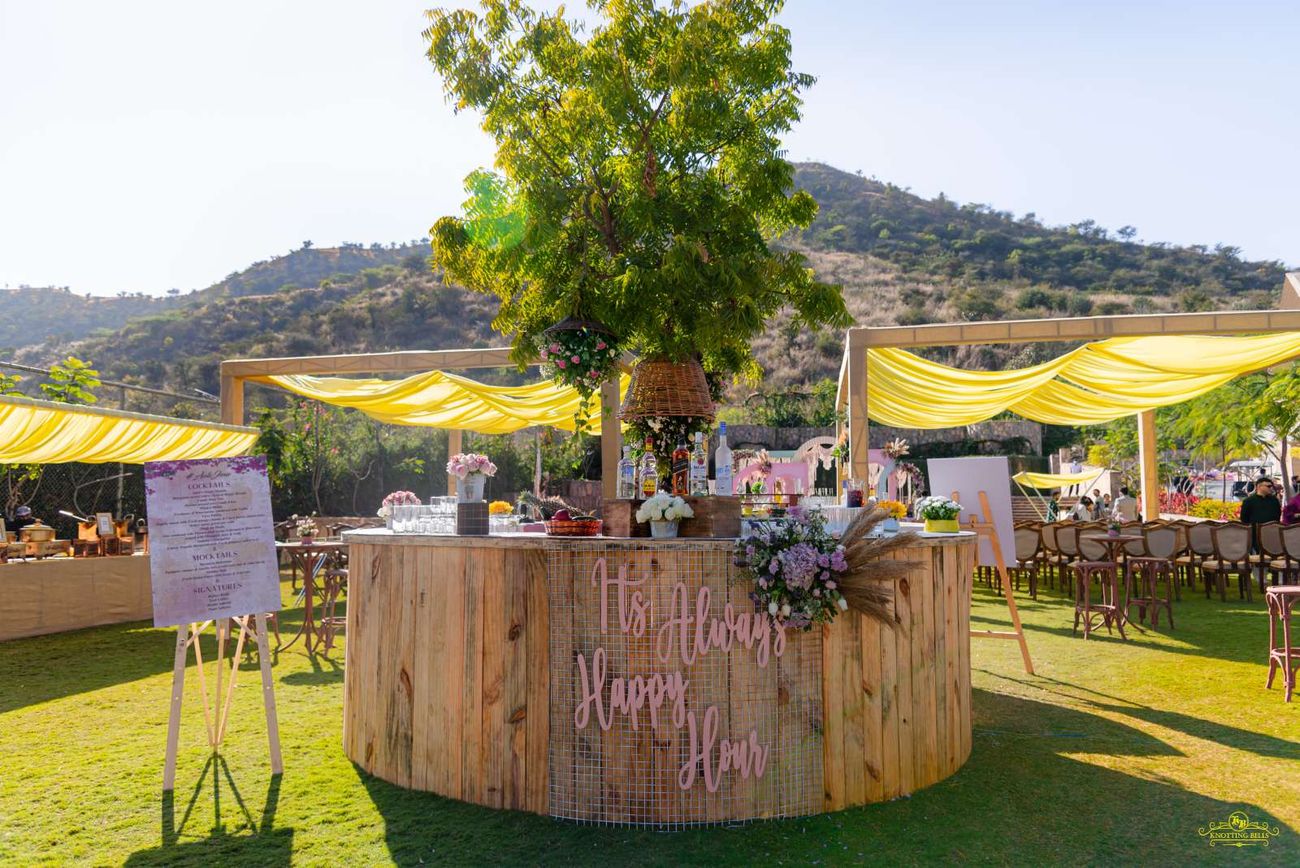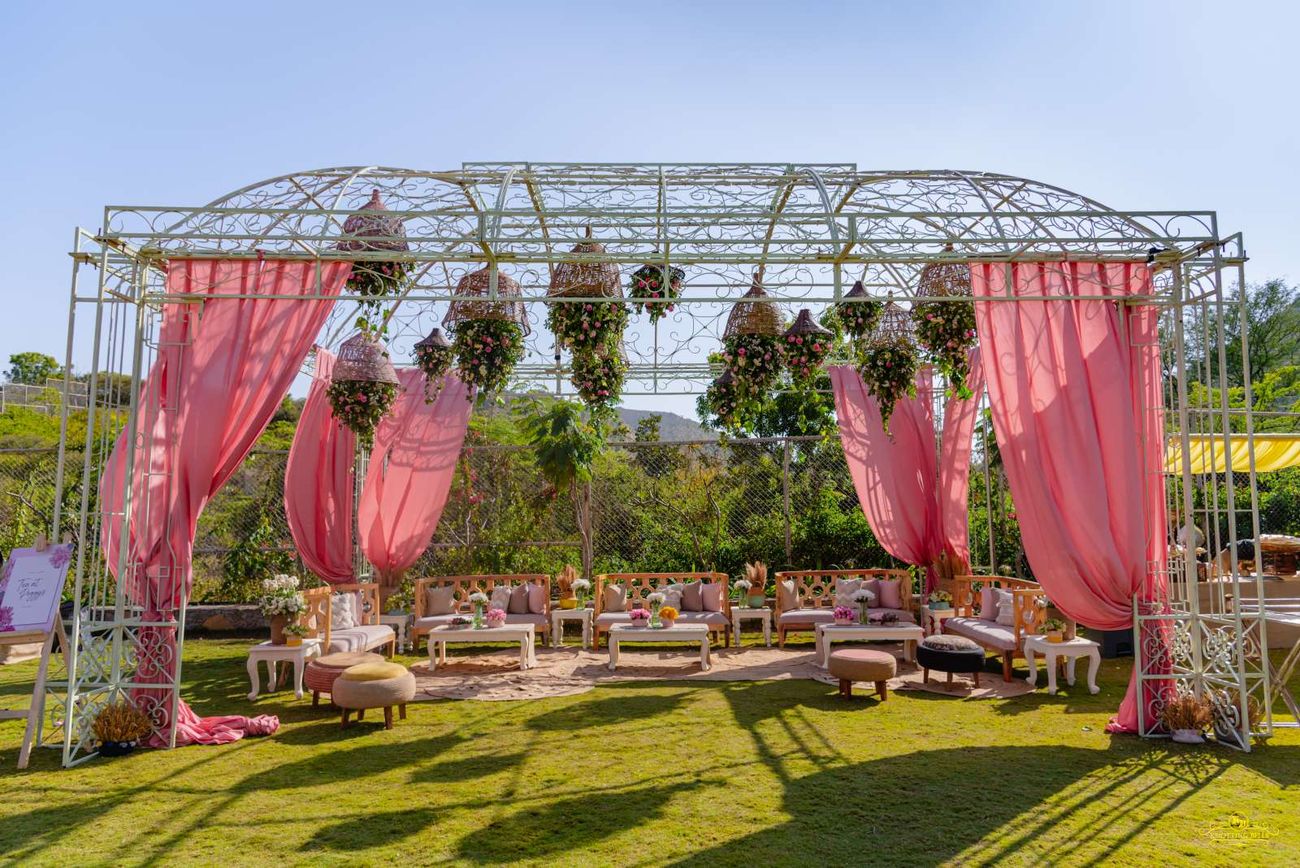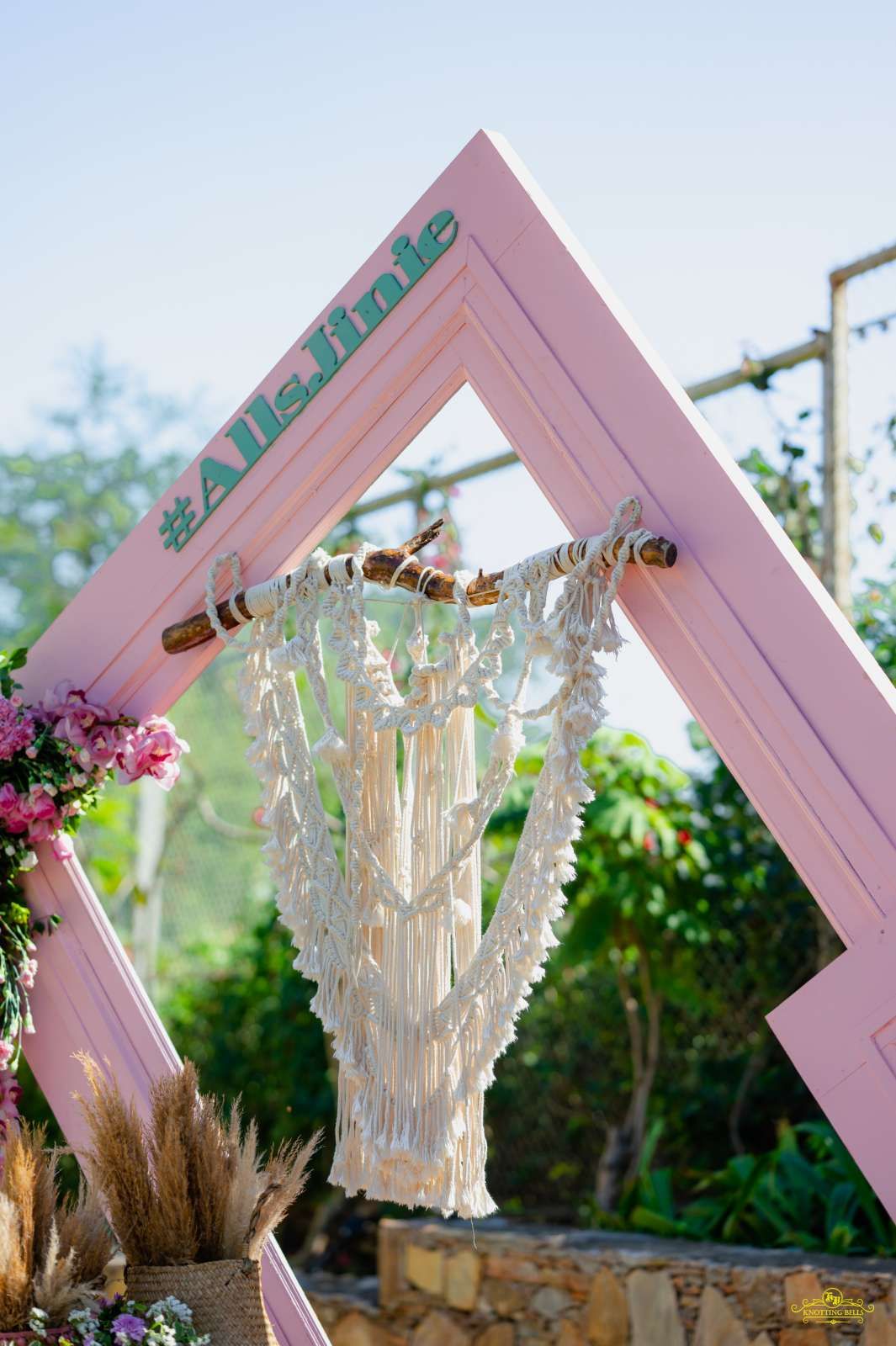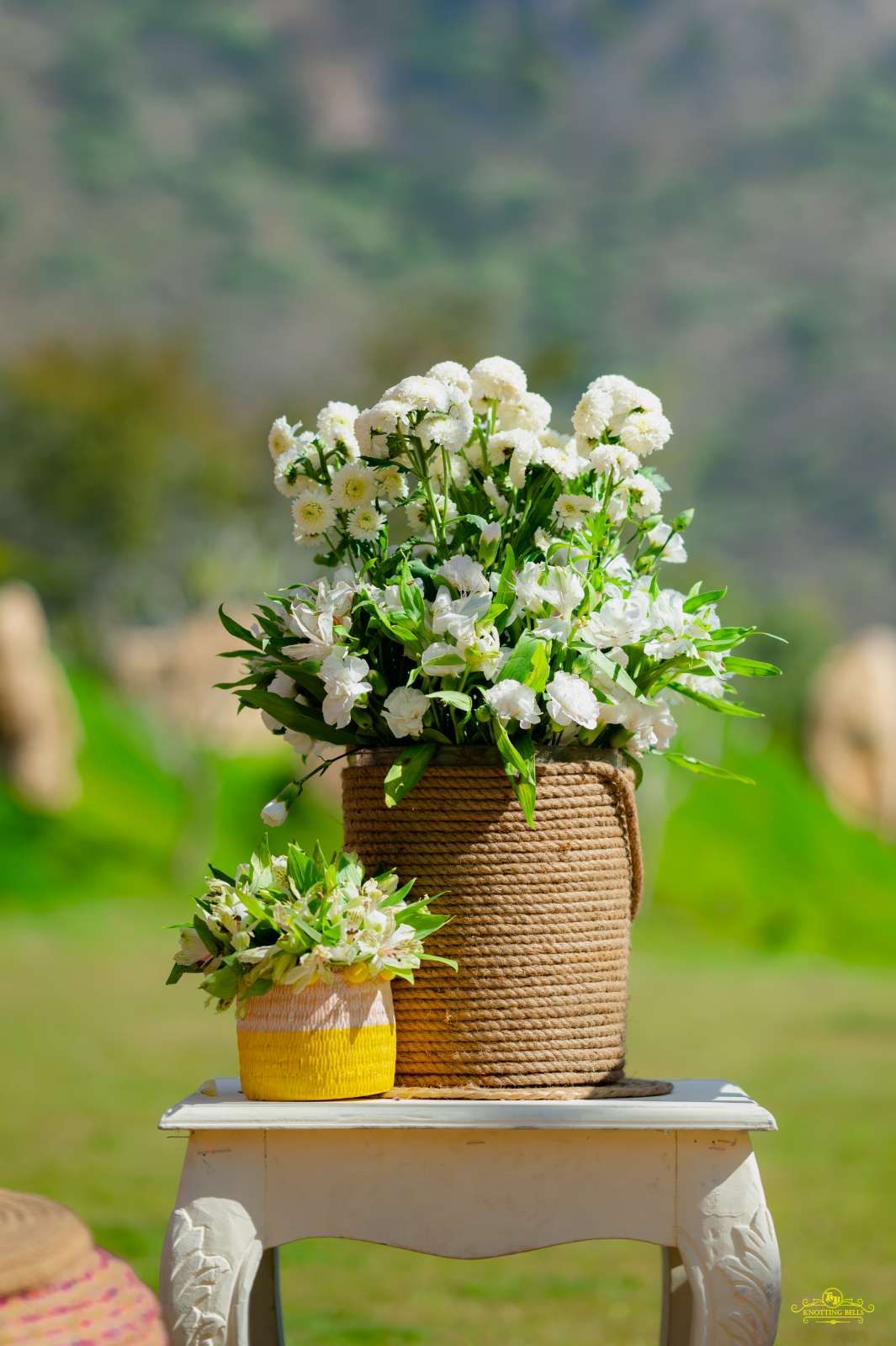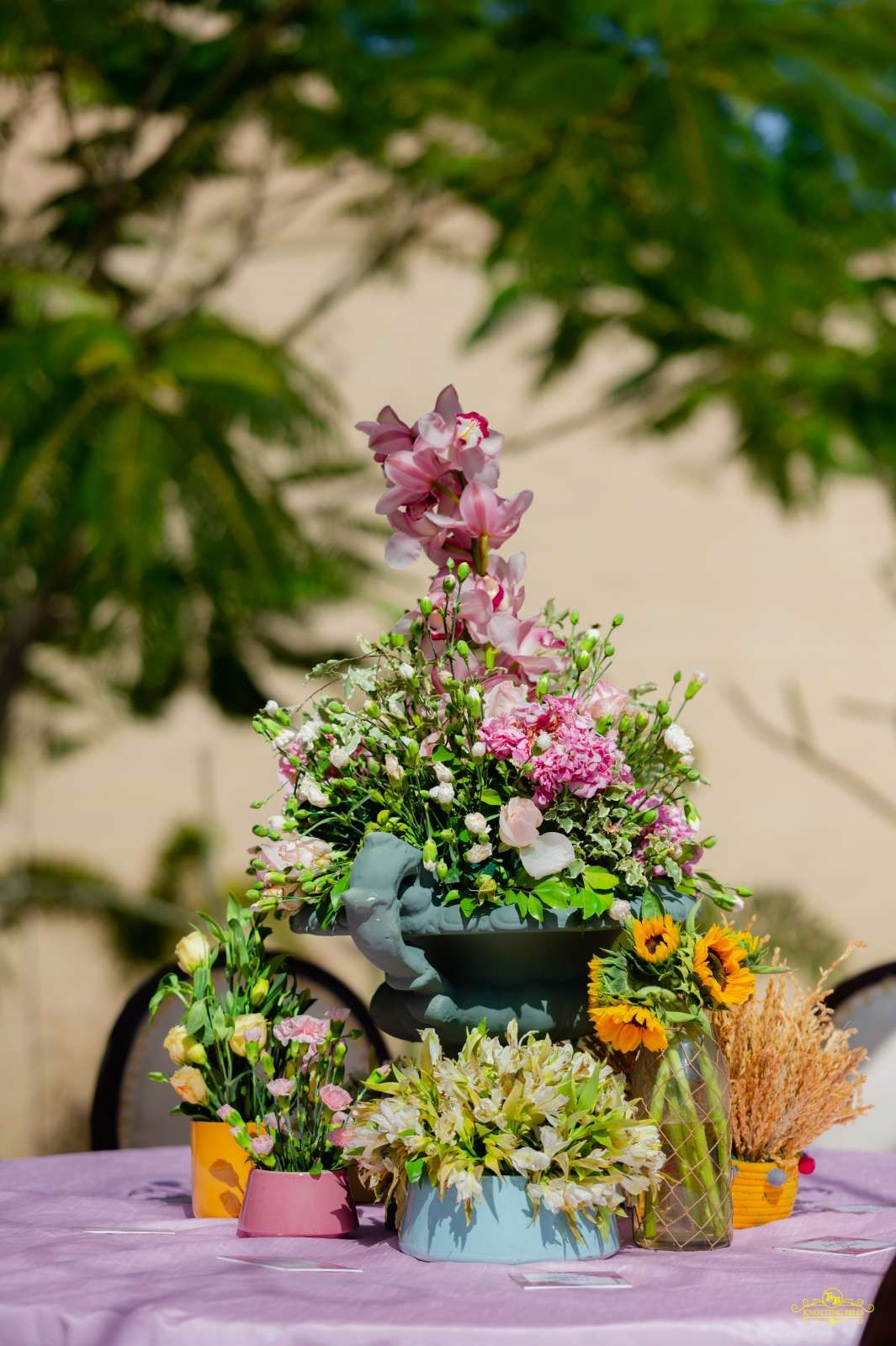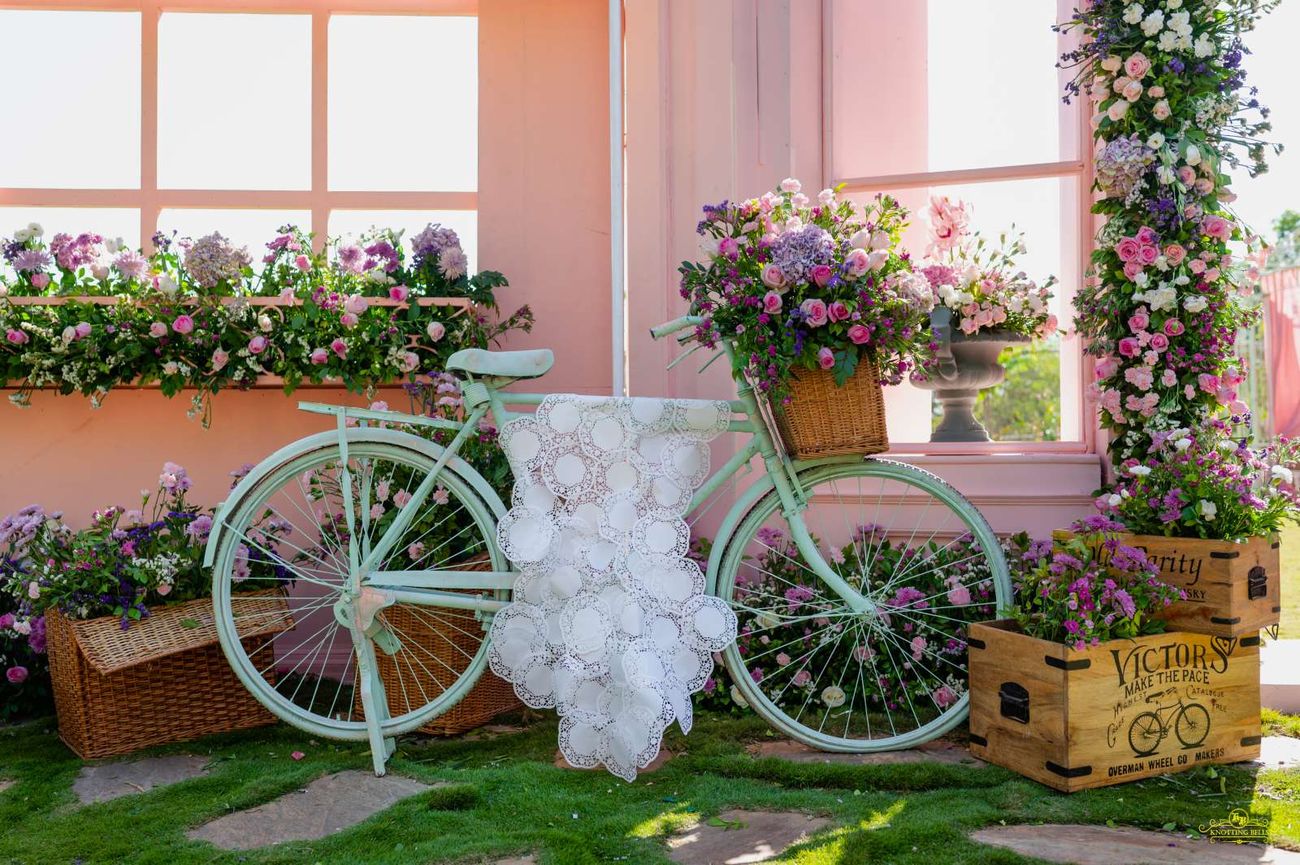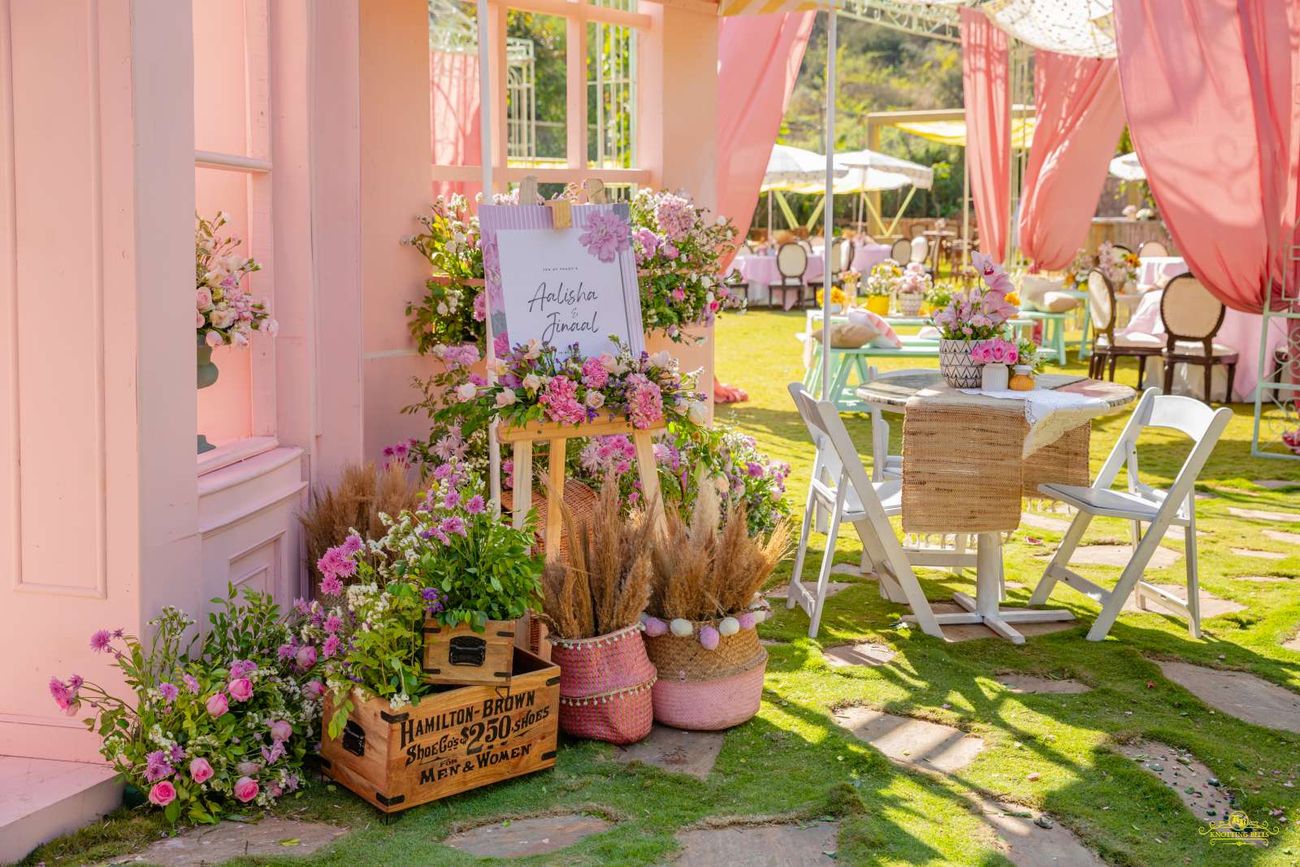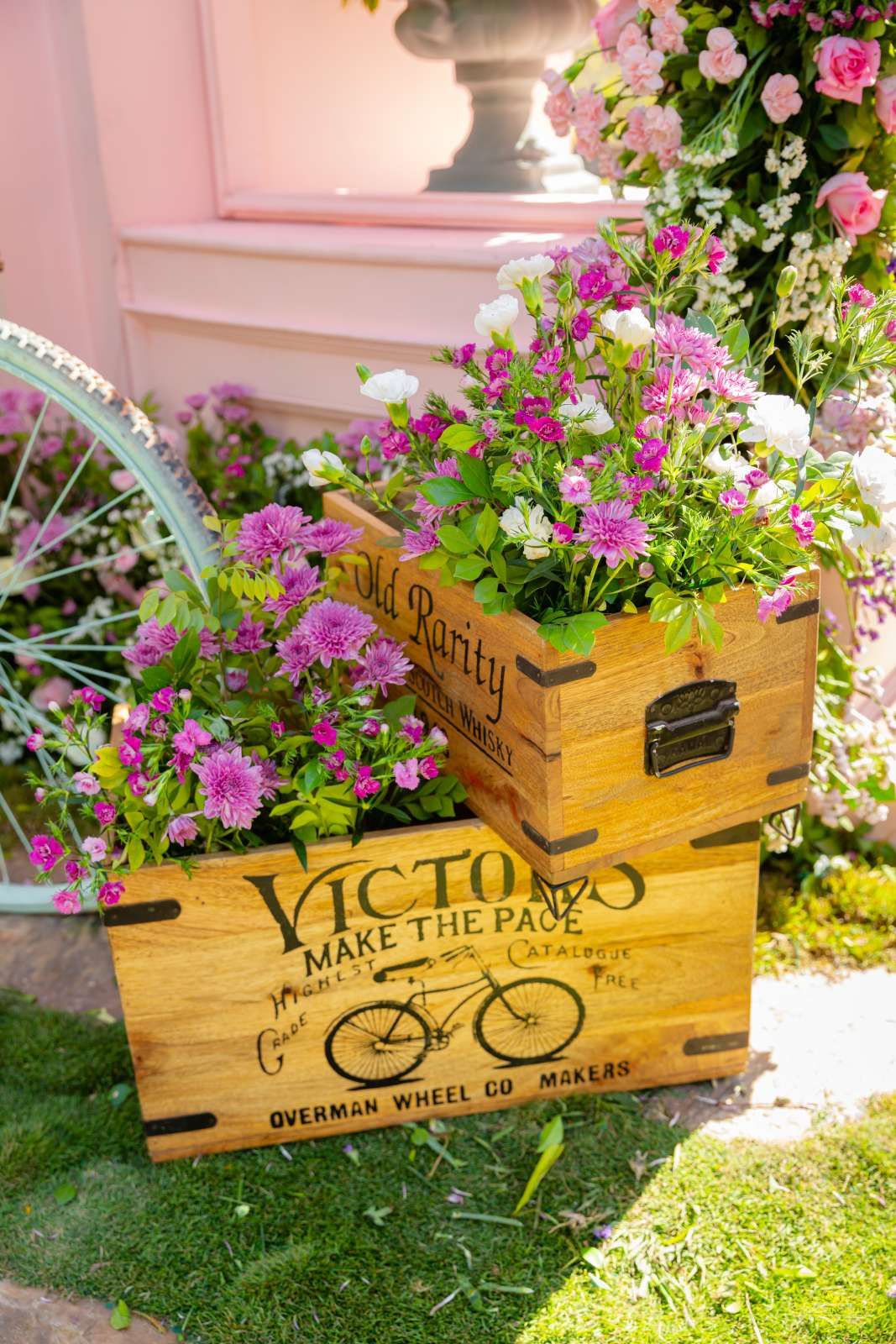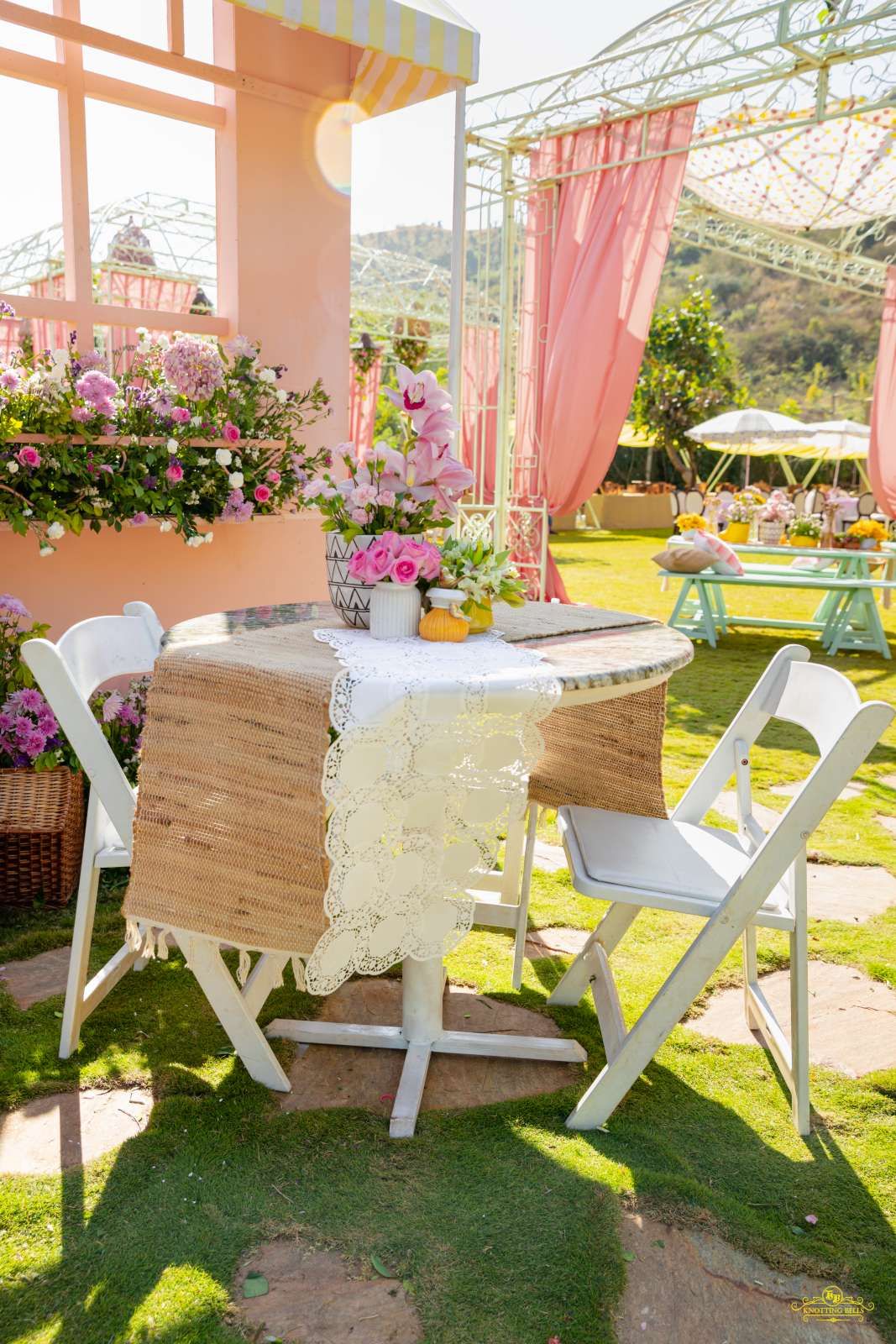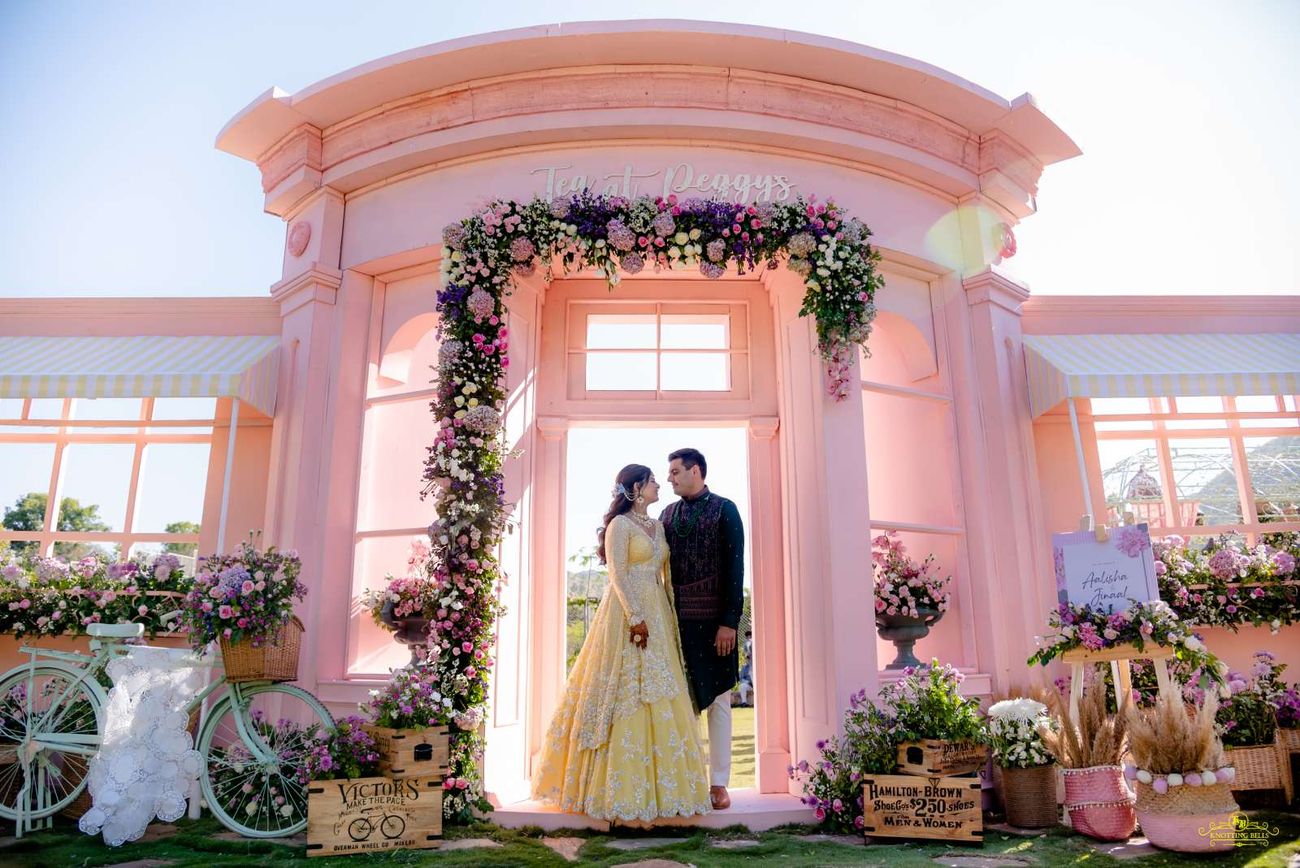 The theme for the Mehendi and Welcome Lunch was Afternoon Tea at Peggy's. Inspired by one of Aalisha's favorite cafes in London, the décor for the mehendi is a coming together of all things pink, offset with a pop of sunflowers, one of Jinal's favourite flowers, & other pastel shades to create a springtime palette. Lush florals & greens juxtaposed against cane and jute create a rustic setting to kick off the wedding festivities.  
Sangeet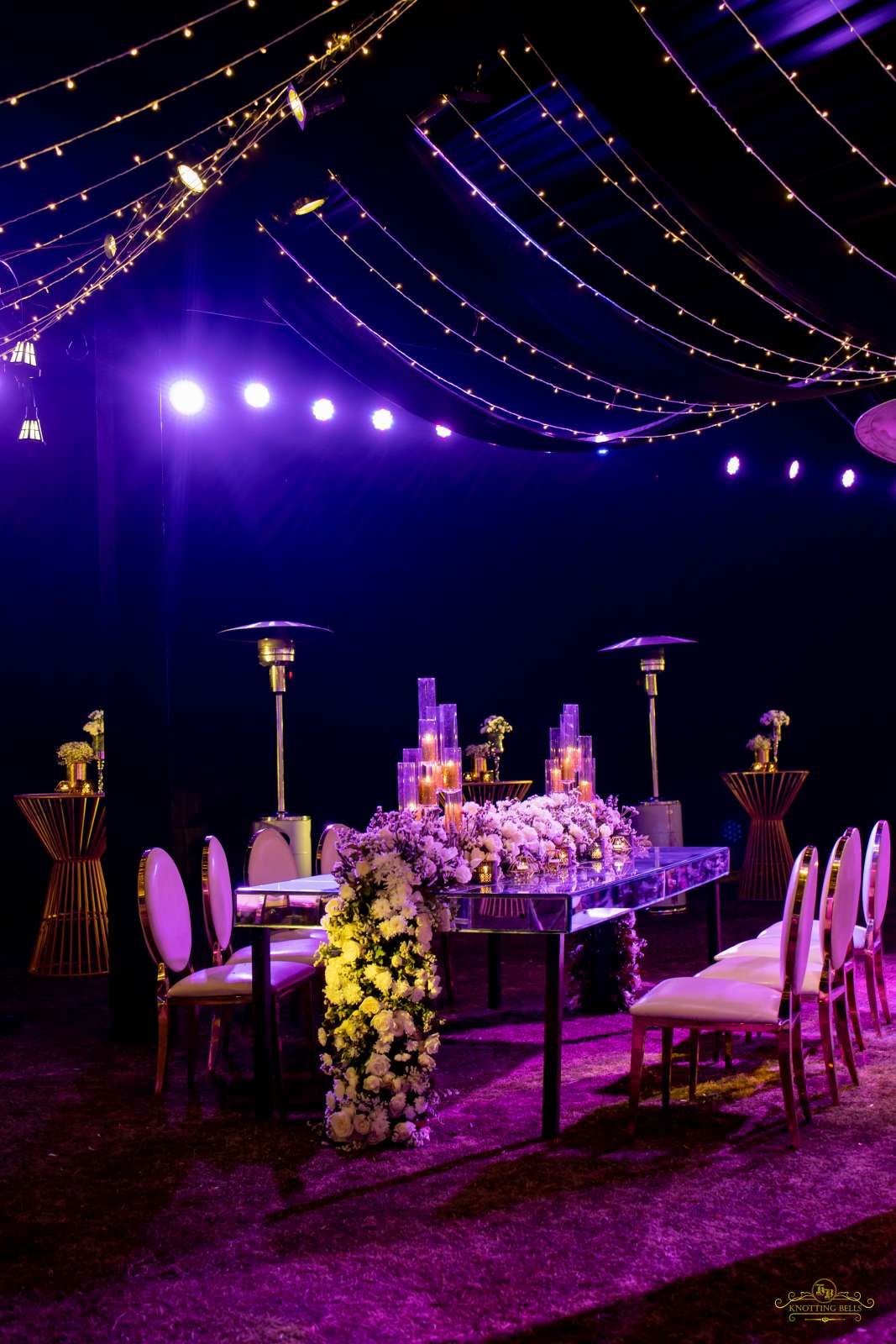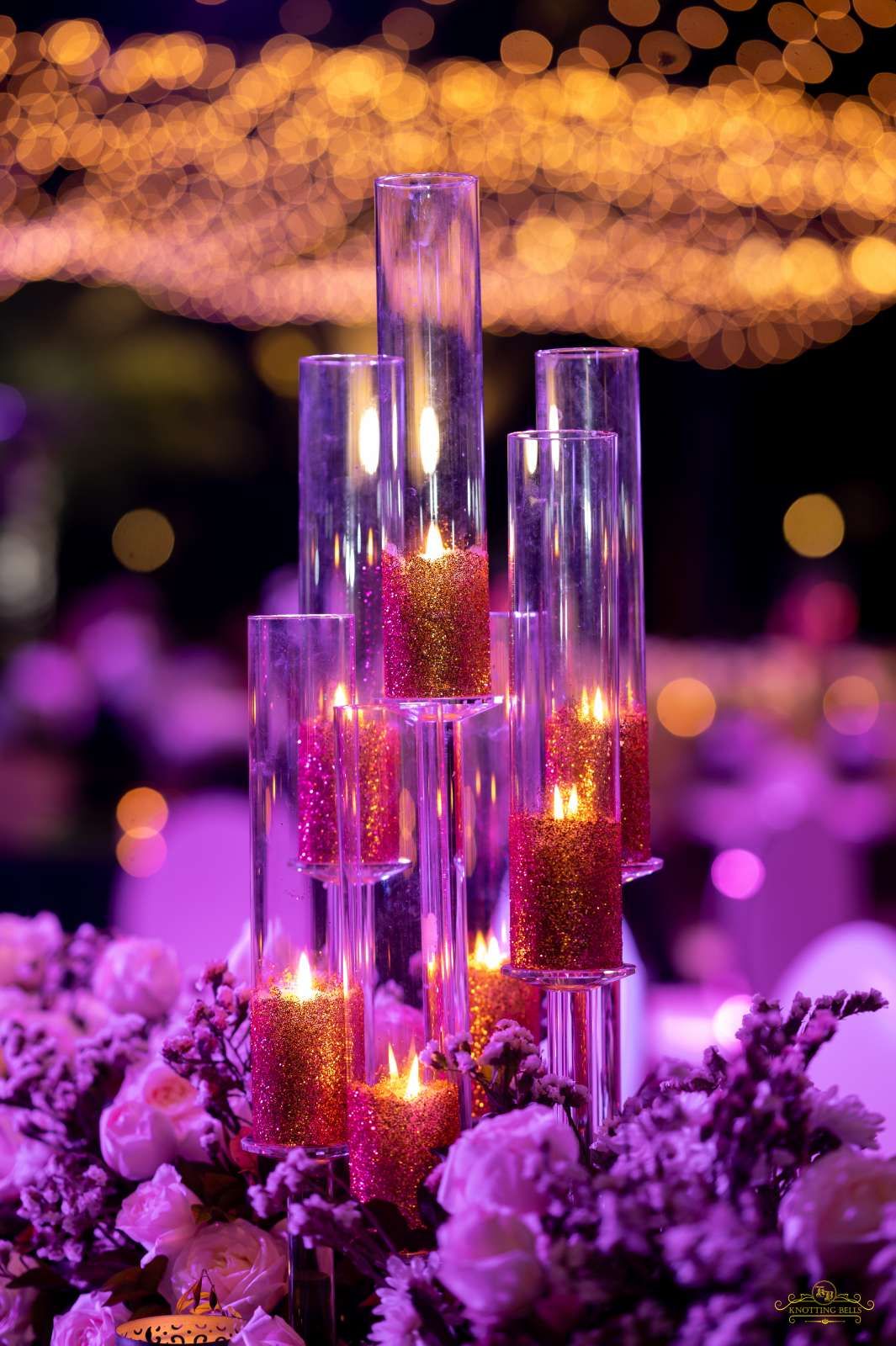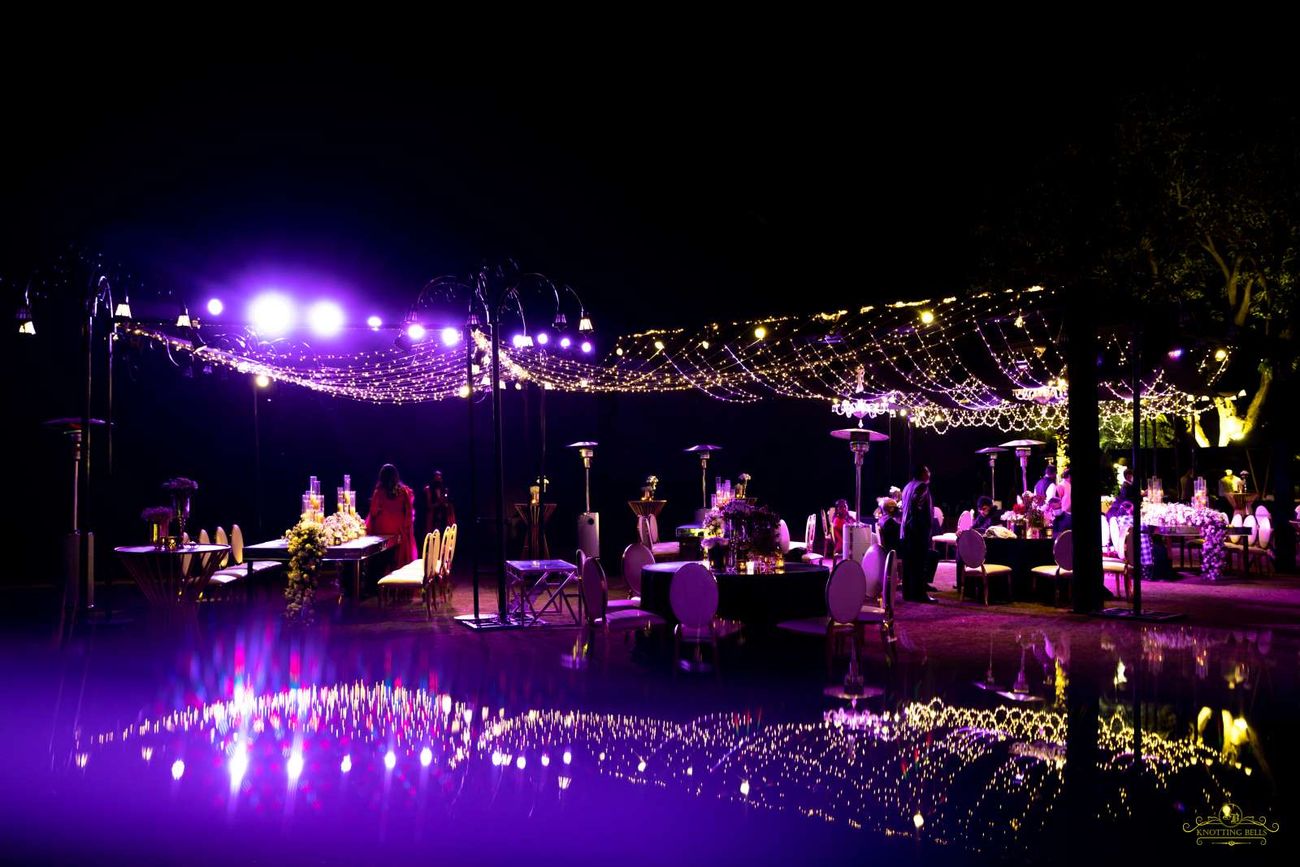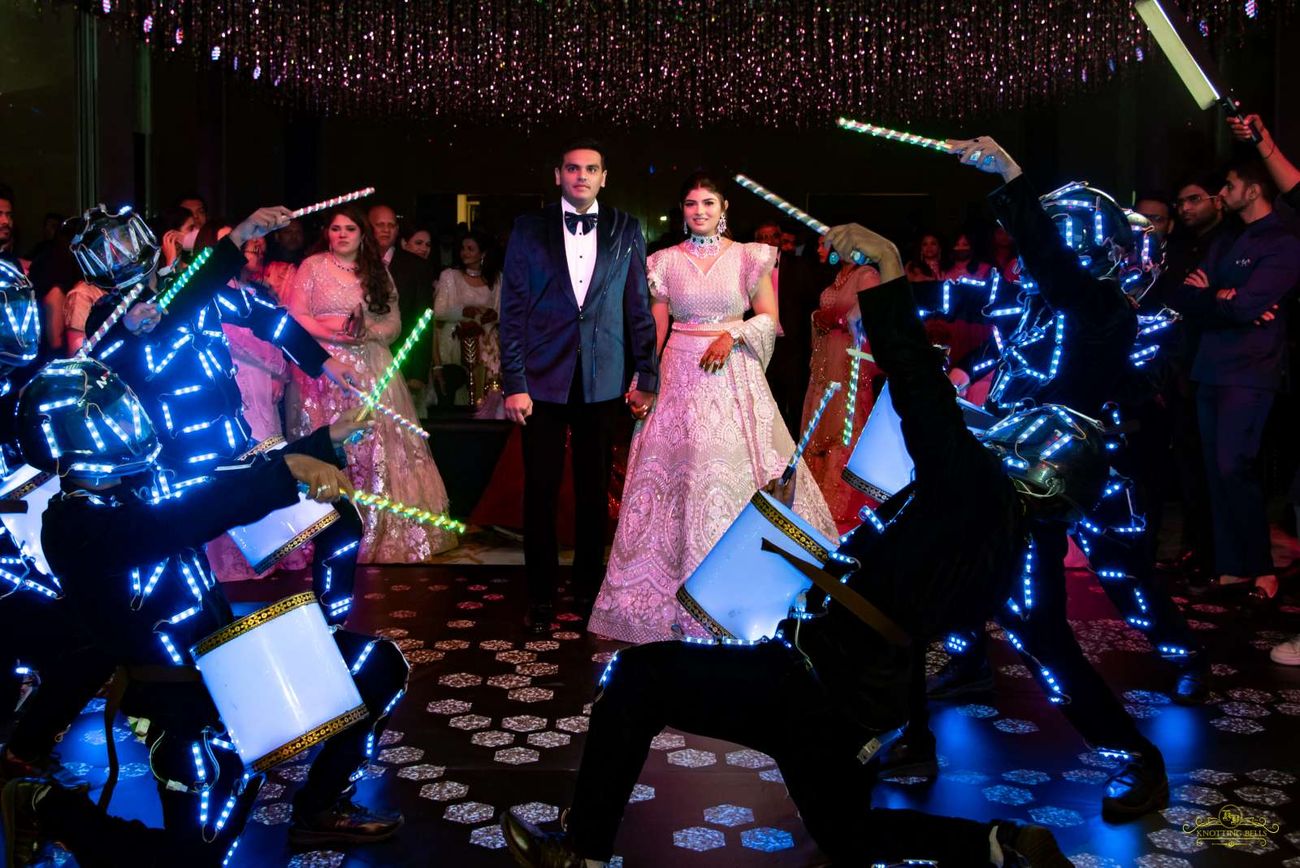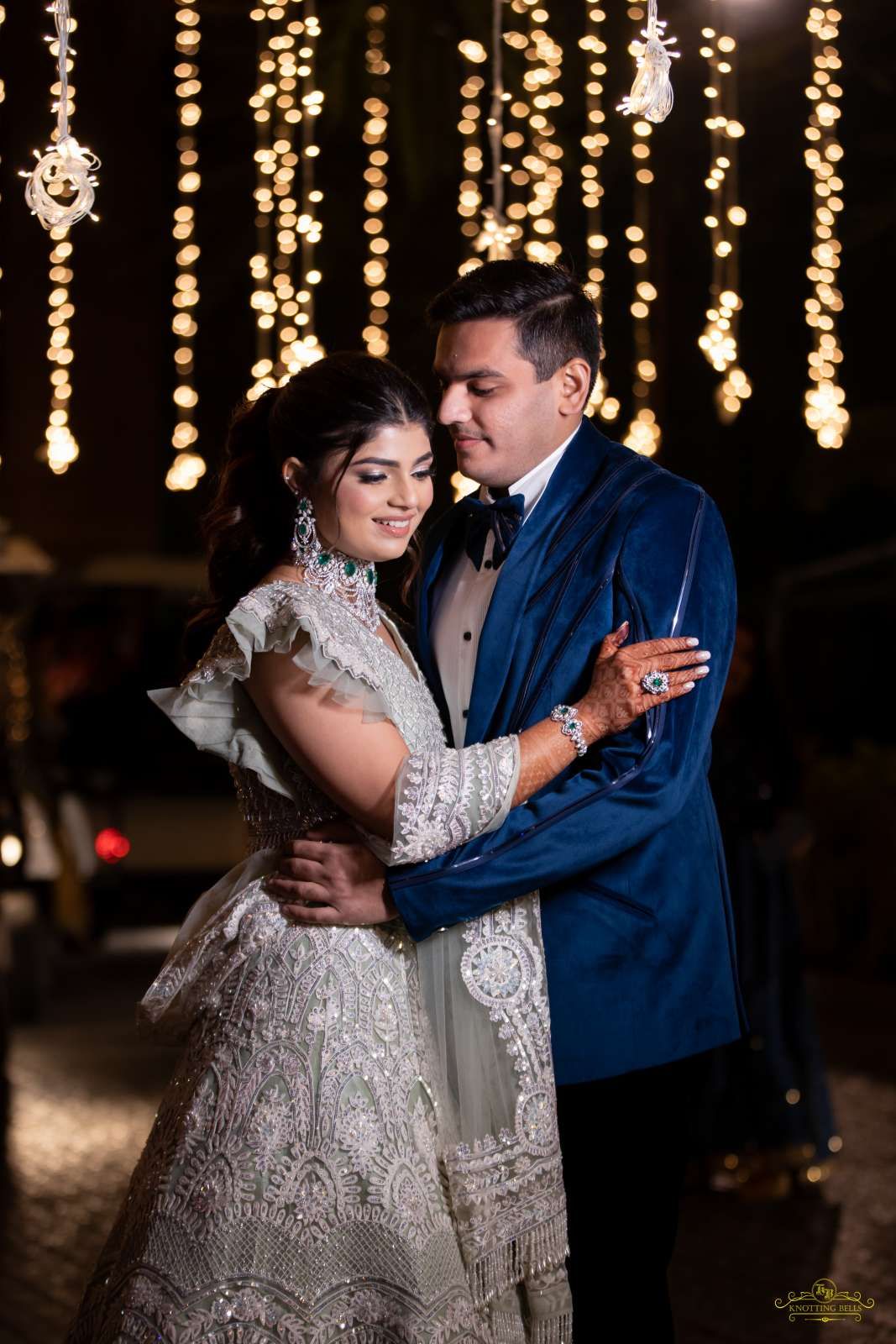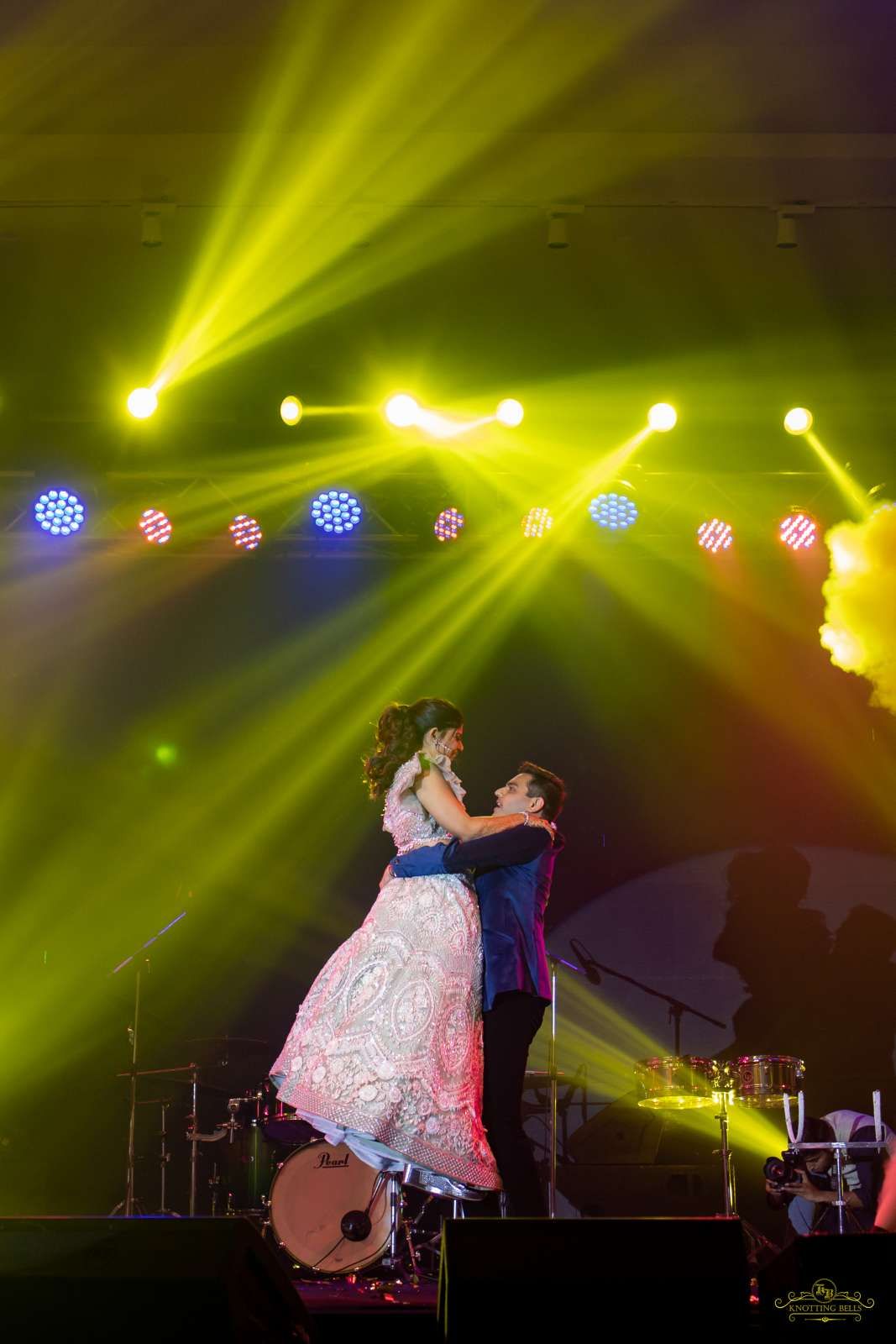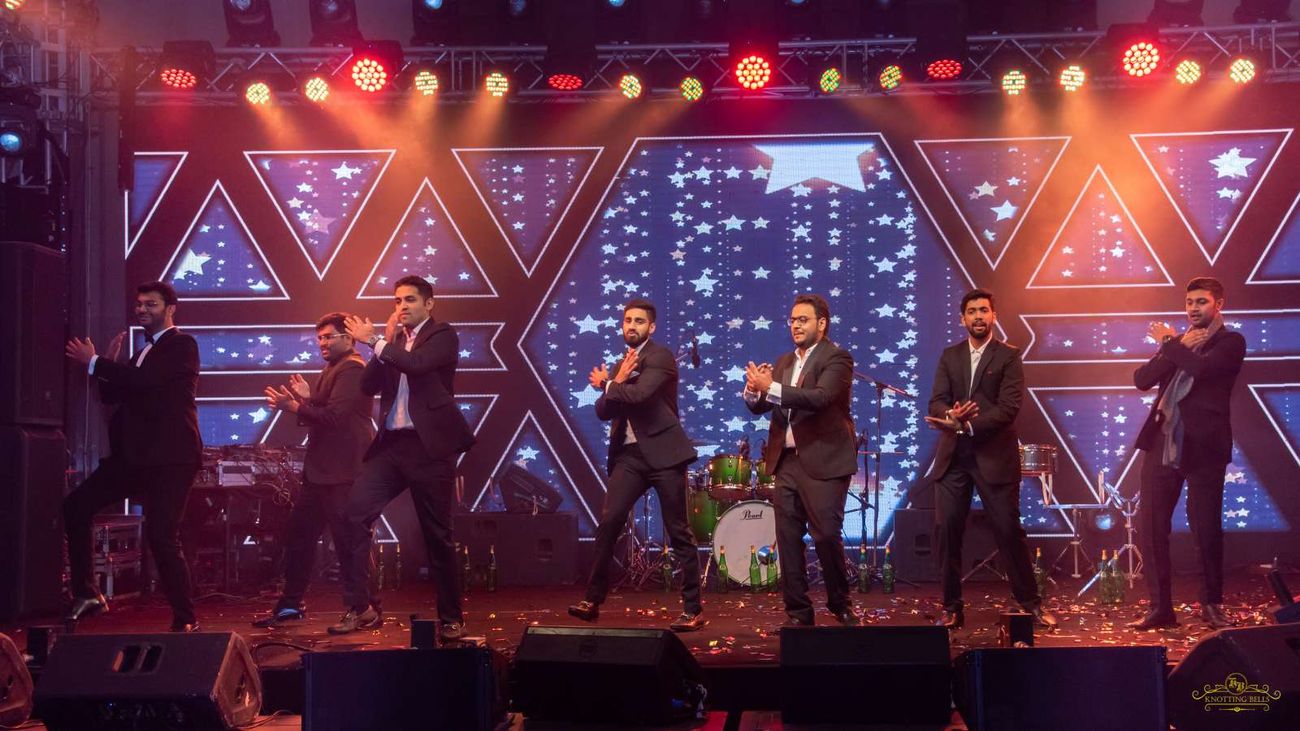 The theme for the Sangeet was London Thumakda. The decor for Jinal & Aalisha's sangeet recreates the bustling city lights of London with street lamps, awnings & bulb strings scattered generously throughout the setup. Plush furniture, English accents, iconic monuments & signages are juxtaposed with contemporary styling elements like hanging chandeliers & hints of neon to create a cosy setting amidst the mountains as they kick off day one of their wedding festivities.
Wedding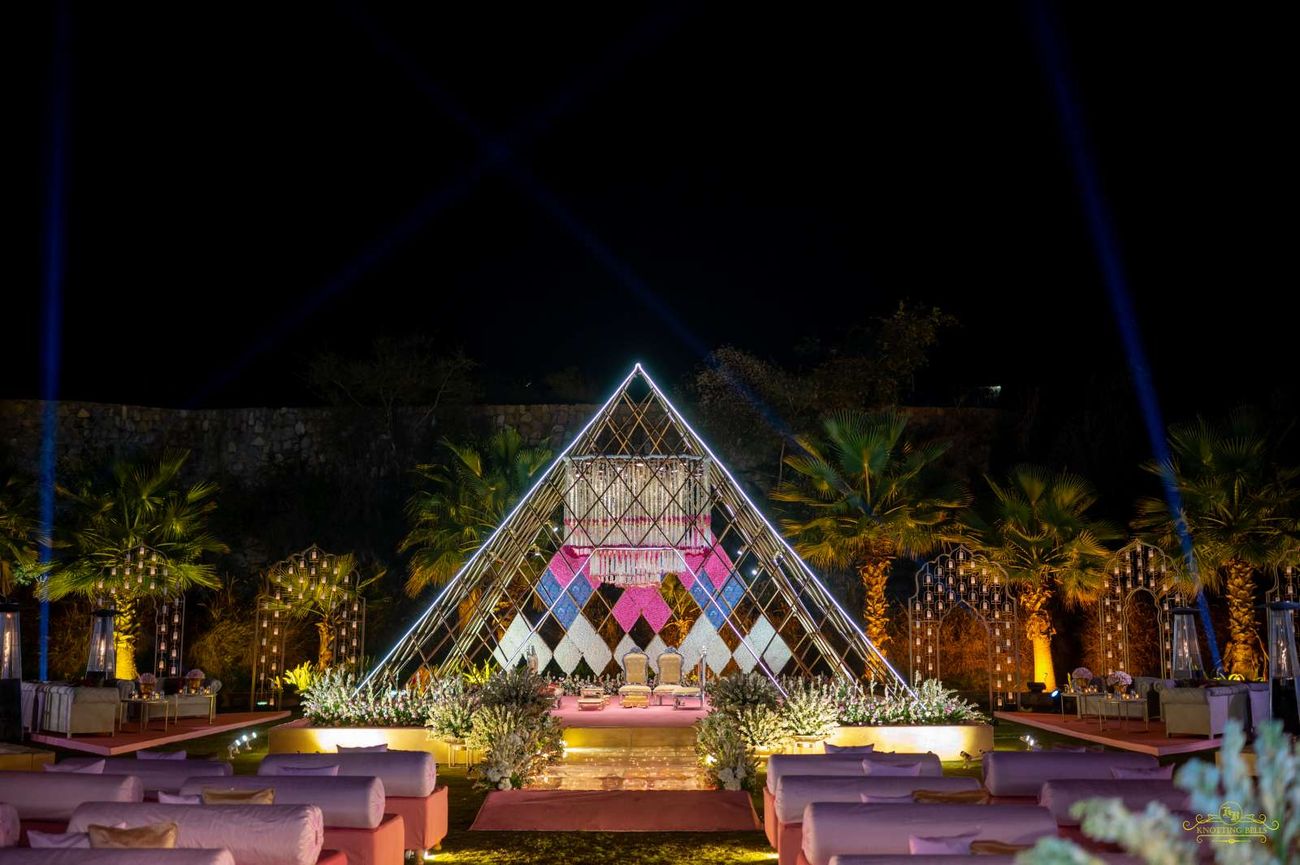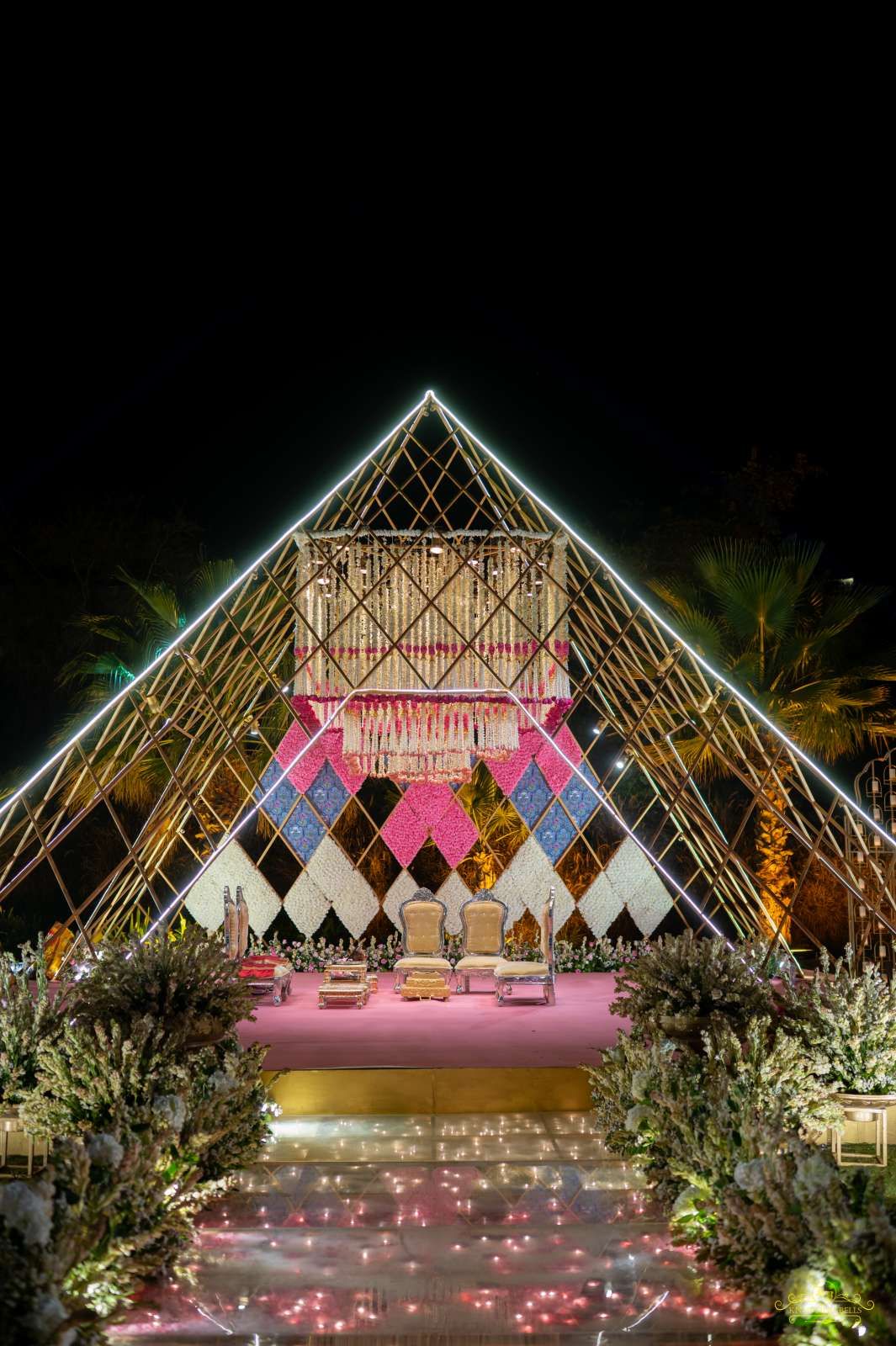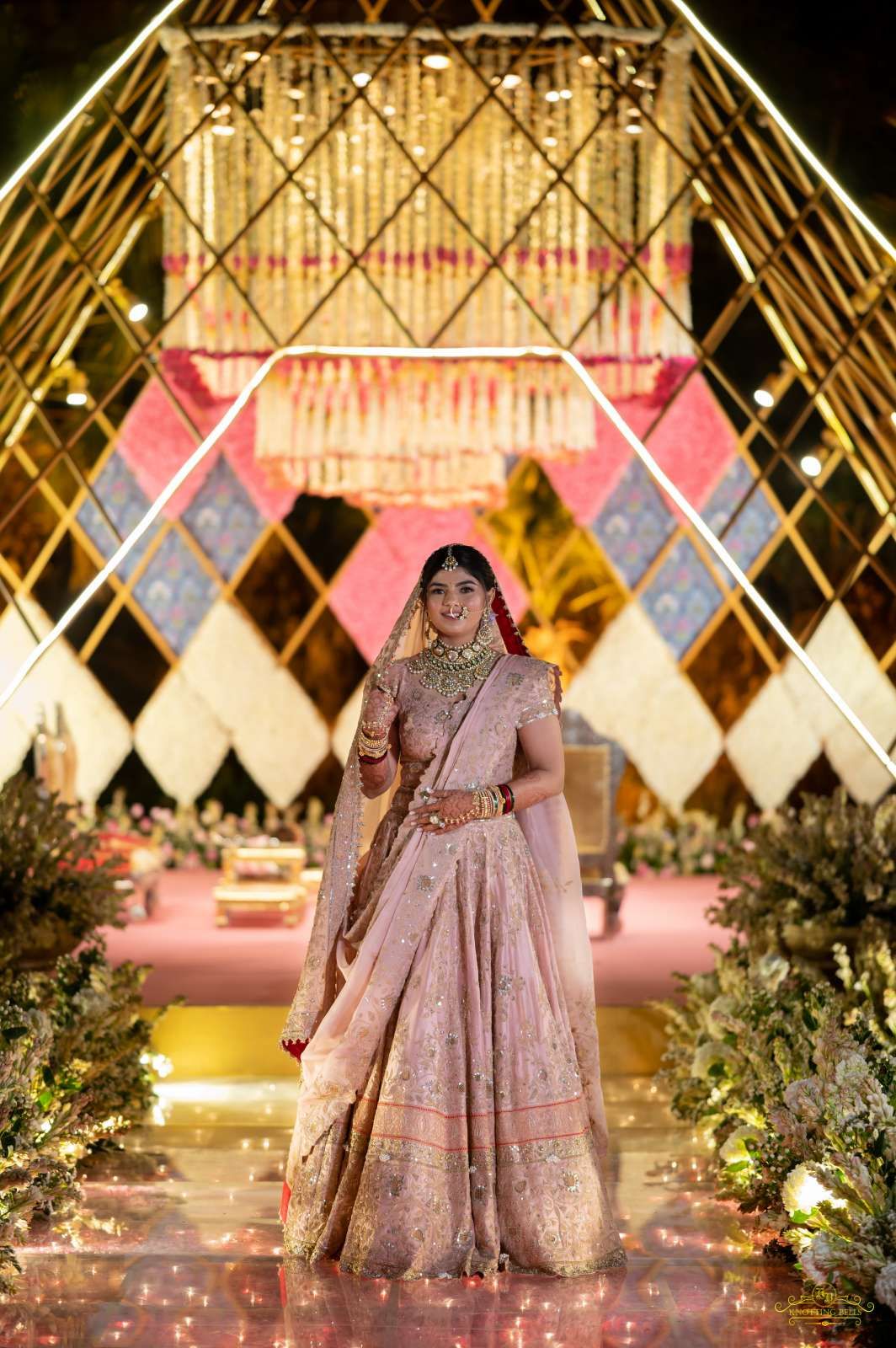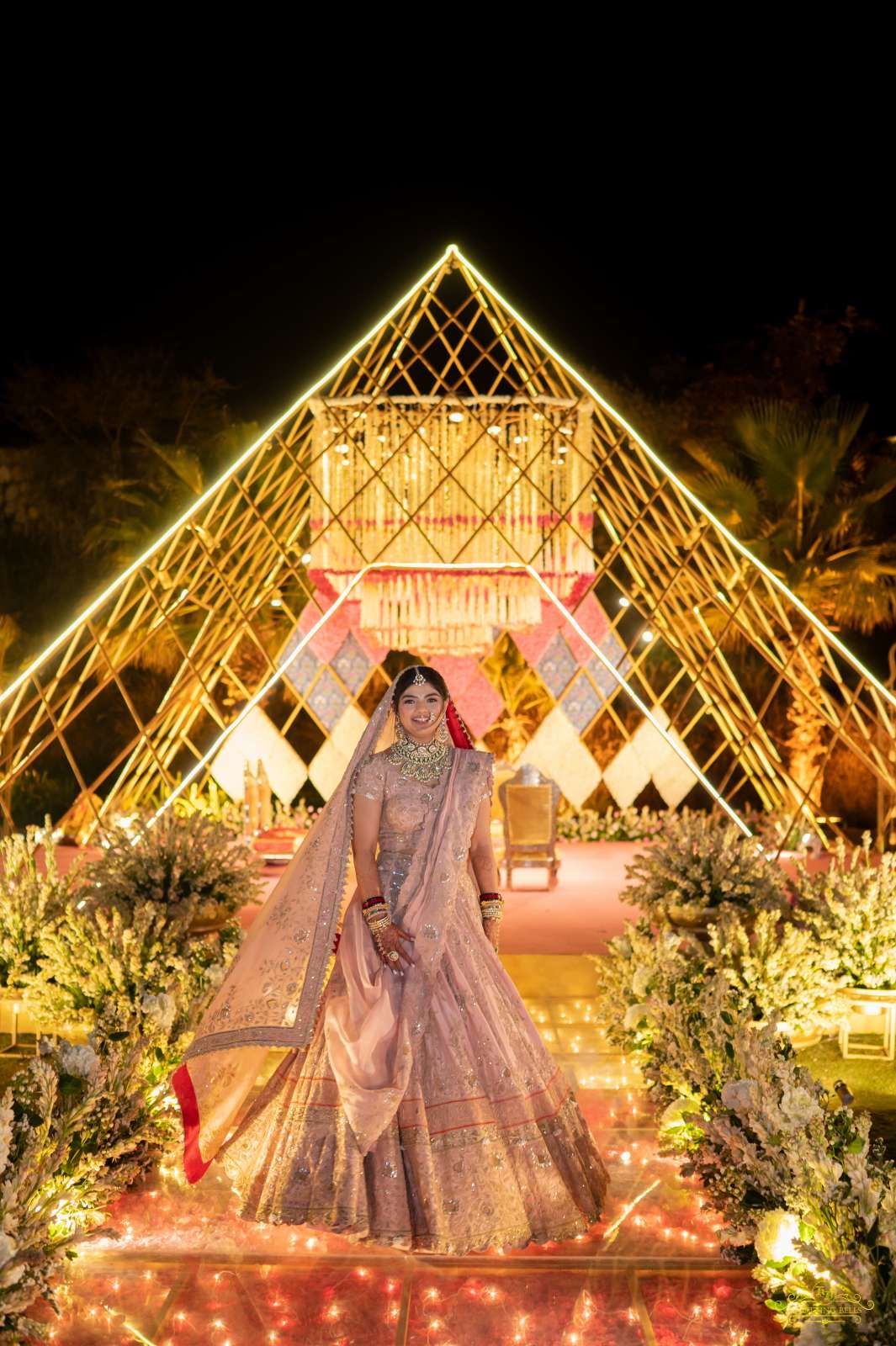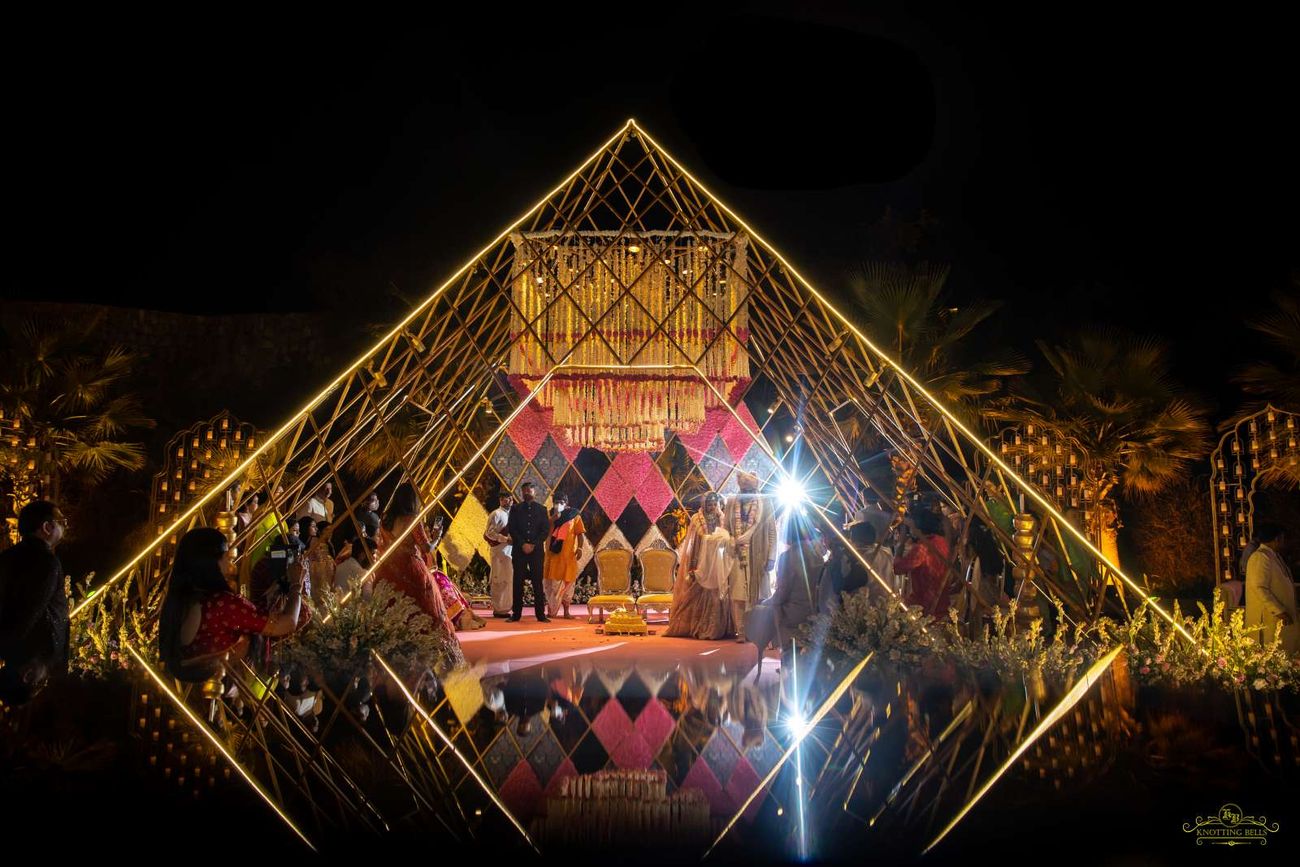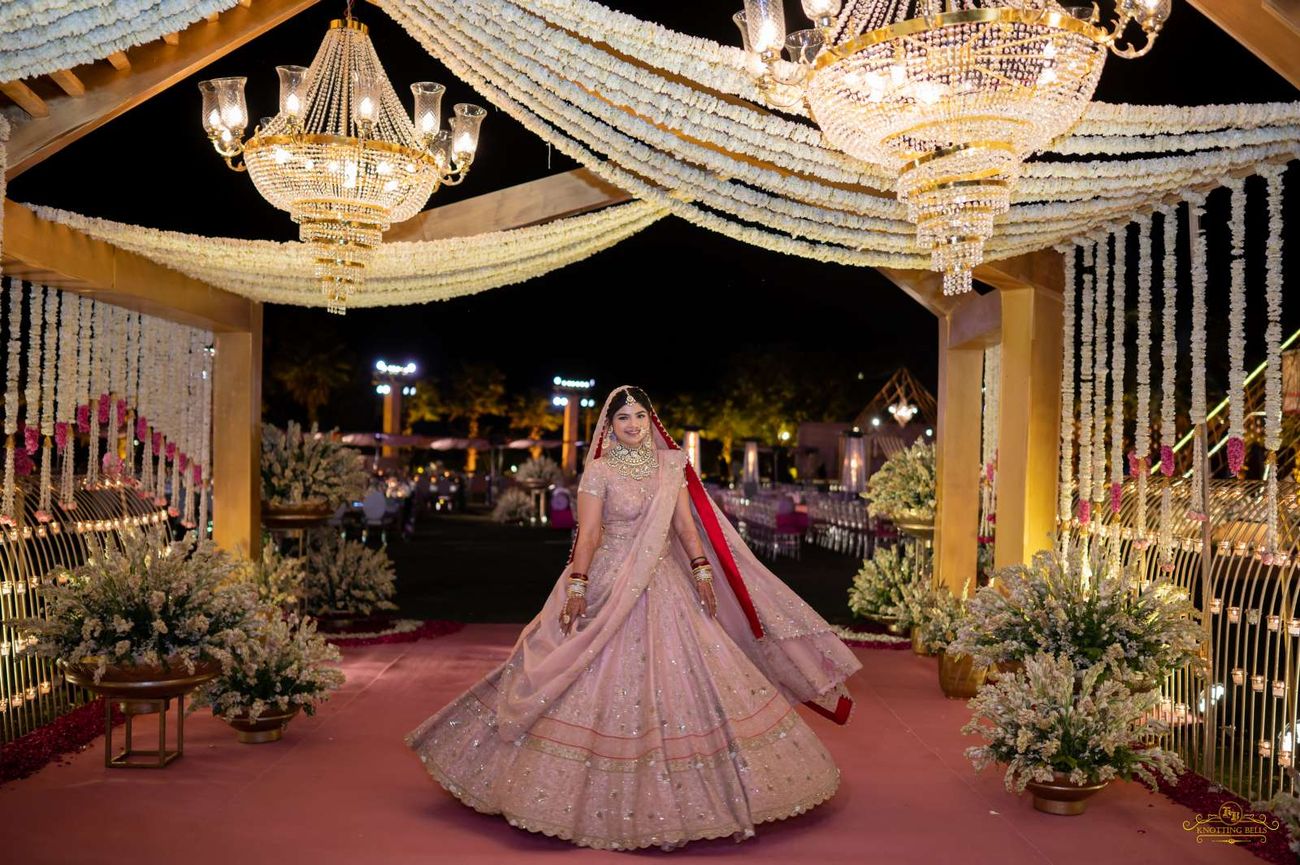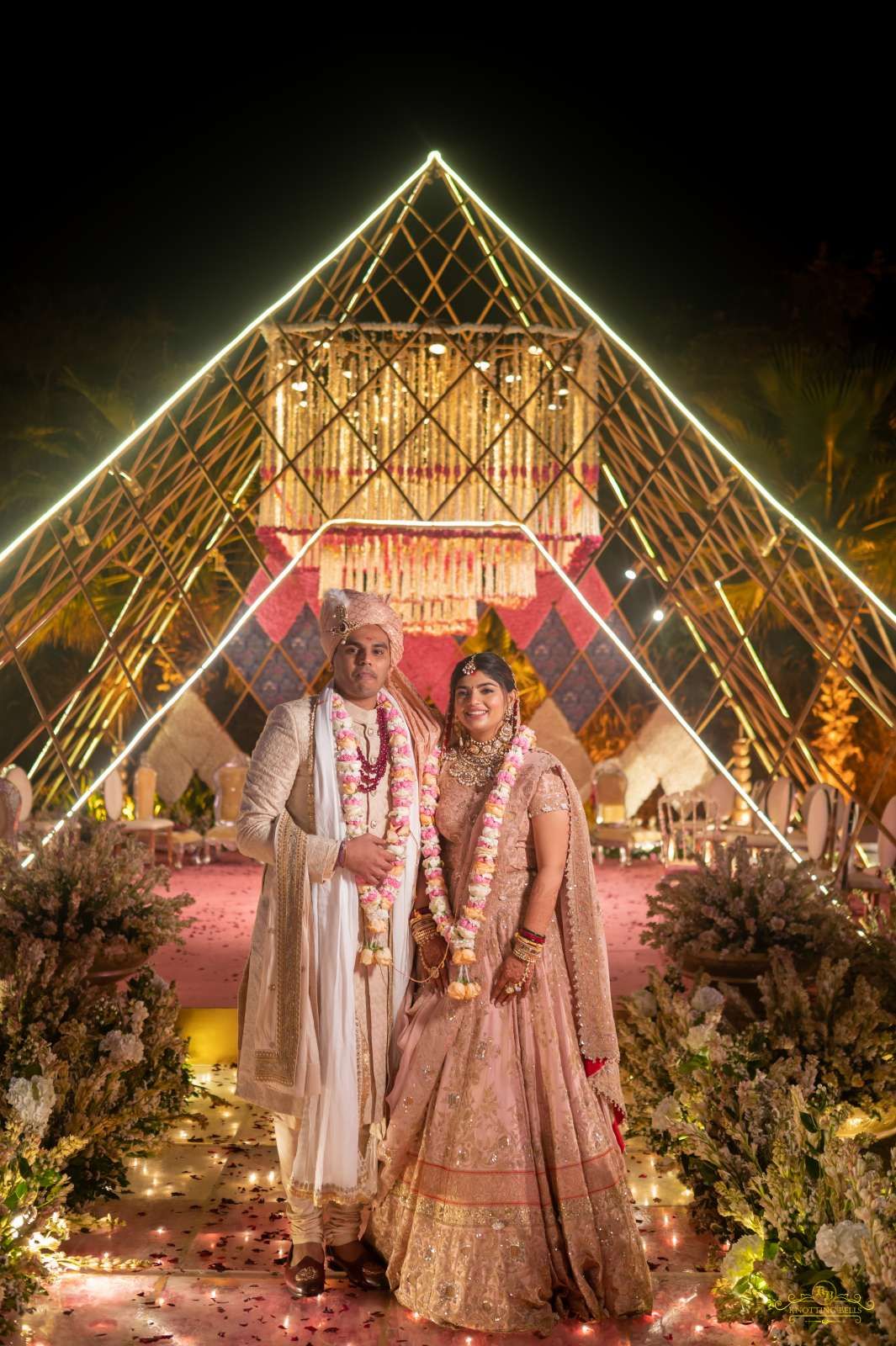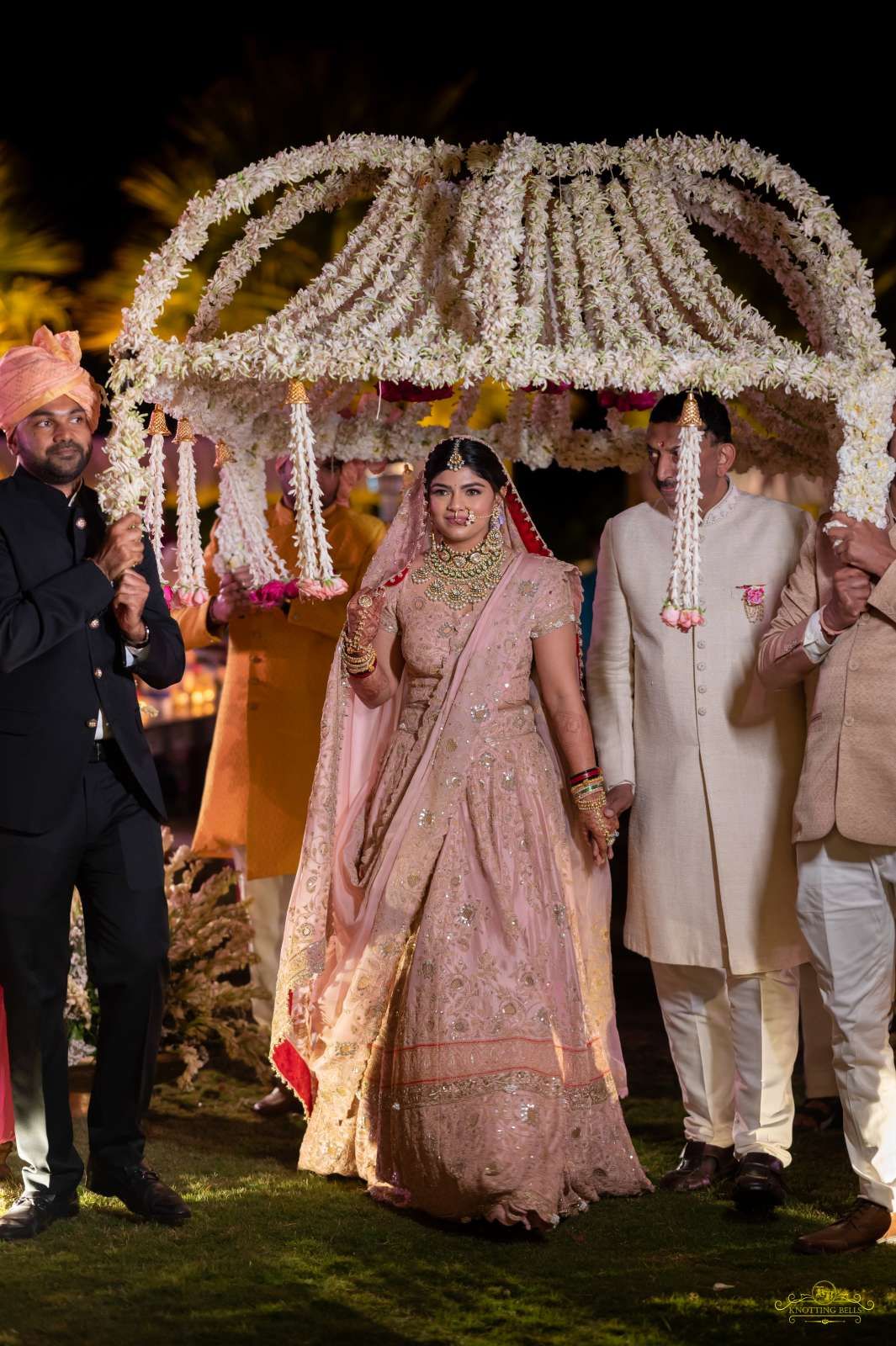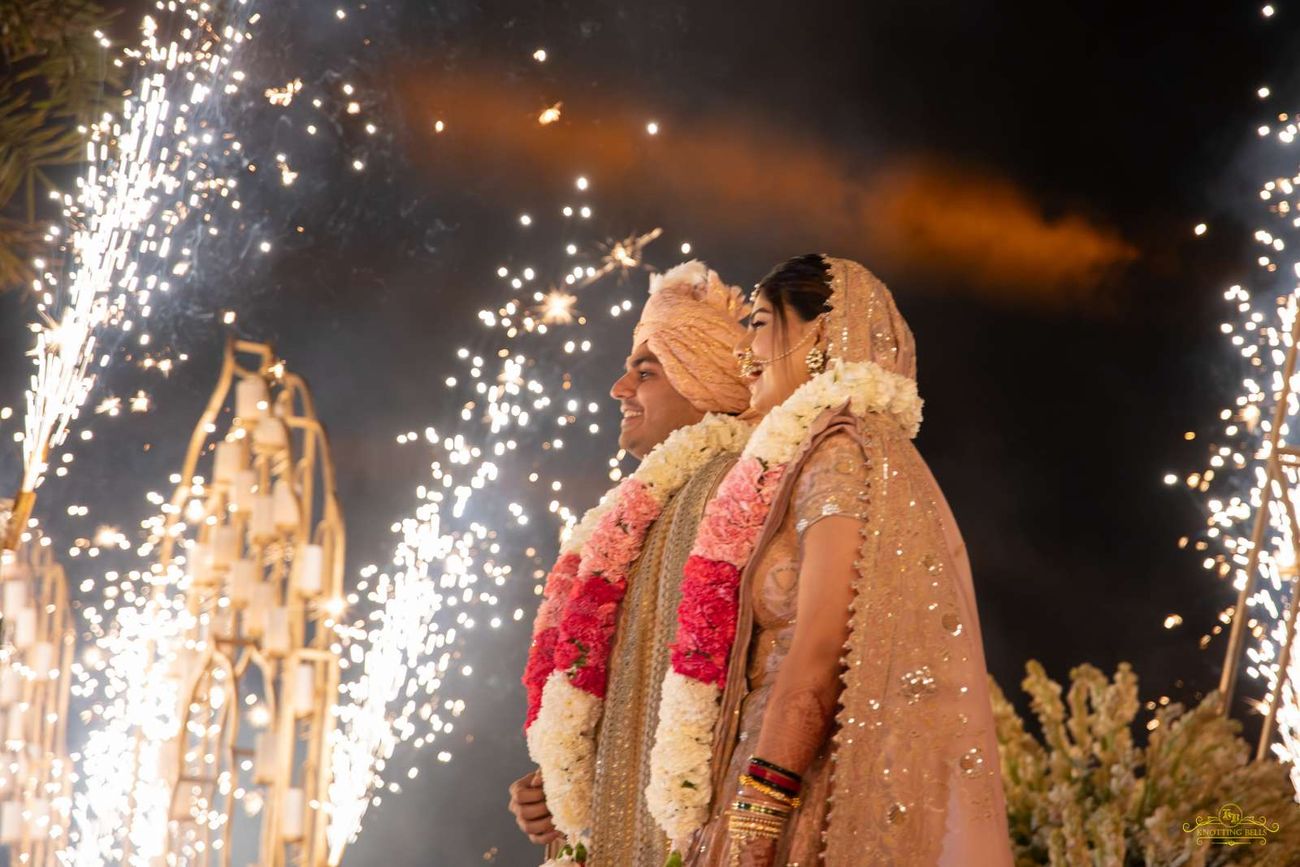 The theme for the Varmala & Pheras was Pyaar in Paris! Inspired by one of Jinal's favourite landmarks - the Eiffel Tower, the decor for the wedding is a mix of French design & florals to create an Indo-western setting. The silhouette of the Louvre pyramid, complimented by custom fabricated diya jaalis in this pattern lends an elegant twist to the décor. Chandeliers & acrylic accents juxtaposed with lush Indian florals complete this setting to perfection.
From The Bride:
Our wedding happened on 20th January 2022. Since it was a destination wedding, we knew we wanted the two days to be a non stop party with all the guests taking back fond memories of the wedding. And it was exactly how it turned out to be.
Vendor Reviews
Concept, Styling and Decor: A Cube Project
Jinal and I knew we wanted the decor to be perfect since we wanted event to follow a certain theme that was close to our heart. That's why A Cube was the perfect choice for us, they sent a questionnaire to fill out which basically covered all our likes and dislikes. From there Ambika and her team formulated the theme keeping in mind what Jinal and I like. We decided Peggy's Tea Party for our Hi-Tea mehendi. London Thumakda for our fun and musical sangeet night. Water Lillis by Monet for our Brunch and Pyaar in Paris for the wedding. My favourite part about the wedding was the mandap. It was a louvre mandap, it was unconventional but unique. We were sold and wouldn't have had it any other way. We loved working with Ambika and her team.
Venue: Taj Aravali Resort & Spa, Udaipur
The moment Jinal and I saw the resort, we knew we wanted to get married here. Even though it is it Udaipur, it's a resort vibe and the Aravalli hills overlooking the hotel. Which made the perfect backdrop for all our events. The management was very cooperative with all our needs and requirements.
Photography: Knotting Bells
For a camera conscious couple like us, they made feel so relaxed and comfortable. They were patient and accommodative. They captured our celebrations so wonderfully. Every single moment was given justice to by Team Knotting Bells.
Makeup Artist: Shradha Luthra - Doll You up By S
I knew I wanted Shradha for my bridal make up since I came across her Instagram page. Her style of makeup was exactly what I wanted- it so natural yet bridal. She made sure to take out time to sit and discuss every look with me in detail and that's what I loved about her. Every look was better than the previous one. I still can't pick my favourite look, cause I loved them all. She gave me the wedding look I always imagined for myself.
Wedding Planning: KKingsEvents 
They are very experienced and know what all needs to be checked out before the big day chaos begins which was helpful for our families since it was the first our families were hosting a destination wedding.
WedMeGood App Review
I used the WedMeGood app for find vendors in Mumbai and Udaipur. It made wedding planning so much easier since everything is available on one app for any of the wedding needs. It so much easier to make your decision too since you can compare and pick the one which best suits you.
Vendors: Decor, Design, Concept & Styling: The A-Cube Project★ 4.8 ; Photography & Videography: Knotting Bells★ 4.5 ; Makeup Artist: Doll You Up By S★ 4.8 ; Venue: Taj Aravali Udaipur; Wedding Planning: Kkings Events★ 5 ; Bridal Outfits: Arpita Mehta Official★ 4.4 (Bride's Mehendi), Seema Gujral Design★ 4.2 (Main Mehendi), Manish Malhotra★ 4.9 (Sangeet), Kresha Bajaj Koesch ★ 5 (Brunch), Anamika Khanna★ 5 (Wedding), Shriya Som at Angasutra★ 5 (After Party); Mehendi Artist: Charmi Mehandi Artist★ 4.8 ; Groomwear: Shantanu Nikhil★ 4.8 (Main Mehendi), Gaurav Gupta★ 4.8 (Sangeet), Arjan Duggar (Brunch), Sabyasachi Mukherjee★ 4.9 (Wedding)