The Wedding Planning Lists Brides Should Maintain At All Times!
BY Sakshi | 03 May, 2018 | 5066 views | 5 min read
It's easy to feel overwhelmed and lost in the wedding planning- especially if you've taken it upon yourself to do everything! Whether you're old school and want to keep a bridal journal or notebook or are all new age and want to do everything online, the choice is yours. But right from when the wedding planning starts to even after, there are certain running lists that you'll have to keep at all times, which you can keep updating as and when you inch closer and closer to the wedding!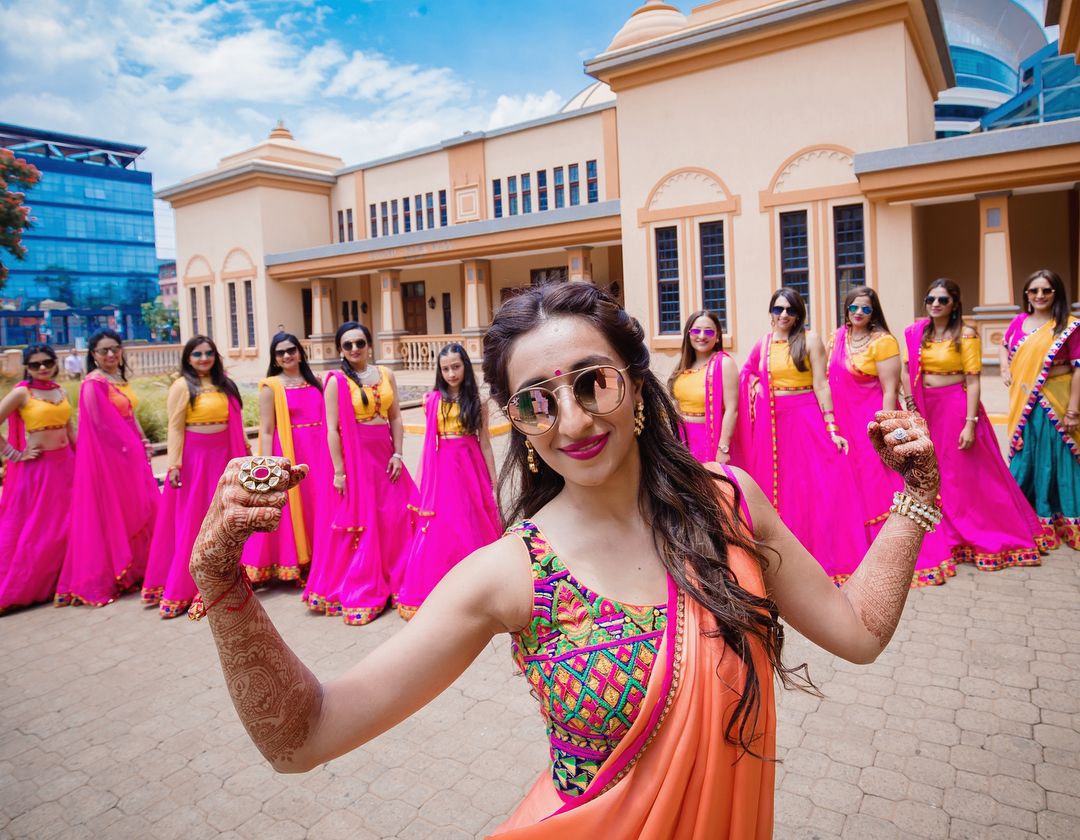 Image via Dipak Studios Wedding Photography
The First List- to get your Wedding Planning Started!
Relax! We know there's a lot to be done, but don't get bogged down! Make a list of important things that you need to start on immediately- like browsing for outfit ideas, making the guest list etc etc. Mark them as per priority and also, start delegating as much as you can! Here's some help on the things to be done when you start off wedding planning! And here is the ultimate 12-month wedding checklist we've made which will be super handy!
The Guest List & RSVPs
Now this is a process that should start right after your wedding date is decided- Once both sides have drafted the initial guest list, then create a Google Doc or something similar that is editable and instantly saved and shared and that includes names, guests, and addresses. Trust us, it will come super handy when the time comes to send out the wedding cards. Plus, if you've included RSVP cards then great, but as and when people confirm over the phone or any other way- keep marking that on the list as well. Eventually, you'll have a very realistic idea of how many people are actually making it to the wedding- which can be super helpful for a destination wedding!
Playlists for the Smaller Functions
Yes, we know you'll probably get a DJ for the wedding and the sangeet- but by this we mean ideal songs for the smaller functions- songs for the mehendi, haldi and Chura or any other smaller event that might be happening at home. Download and store them separately as per the function, or make your own playlists on Apple Music or Gaana- start this about 3 months before the wedding and keep adding new songs as and when they get released. Trust us, it'll come so handy later! Here are some songs for your Mehendi playlist!
The Complete Vendor List
Maintain a separate shareable Google Doc with all the names and numbers of the vendors for everything- from the photographer to the mehendi wala to the wedding planner to the decor person or the point of contact at the venue- you should have everything in one easy place to access so that it becomes easier for someone else to do the running around on the big day! Paid a vendor partially or completely already? Mark that in the list too! 
The Photography Checklist
So you saw this photo of a bride on Instagram and you really want something like that on your wedding day too- chances are, you'll forget! So make a photography checklist of all the important shots you want on your wedding- could be different types of bridal portraits, with important people you don't want to miss or even shots with the groom or the bridesmaids- keep screenshots in one document which will come handy!
A Head-to-Toe Bridal Accessory Checklist
So you're gonna be wearing a lot of different accessories spanning across functions and it can be very easy to forget something or the other. So here is a head-to-toe accessory checklist for every function of the wedding, which will ensure that you do not forget or get confused between accessories!  
A Packing Checklist
Whether you're moving for the time being to a hotel suite in the same city or at the venue, or for a destination wedding or even just travelling from home to the salon and then the venue, you have to keep a handy checklist of all the things you will need to take with you. Trust us, we've even had a bride who left her blouse at home in all the wedding madness that follows! Here is a packing checklist for a destination wedding we've compiled. Plus, here is also some help on what to pack in your wedding day overnight bag! 
The Lehenga and Accessories Prep List
Checking your petticoat for nada or breaking in your shoes before wearing them- here is a prep list of sorts that can really help in preparing your bridal outfit and all your accessories perfectly, so there is no emergency you cannot handle on the big day!
Finally, the 'Day Of' list!
Yes, the last-minute checklist- with everything you need to do before you head out for the wedding! From bridal emergency kits to what to eat and drink, this one has it all to make sure you're all sorted on your big day!
The Honeymoon Packing Checklist
It's gonna be crazy right before and after you get married, so start on this as soon as your honeymoon is finalised! It's very easy to forget some simple things in all the madness, so we recommend keeping this bag ready way in advance especially if you're leaving for the honeymoon right after the wedding! Here is a packing checklist your summer honeymoon!
The 'After the Wedding' Checklist
Married now? Well, not to burst your bubble, but there are some things to be done after getting married as well! Some of them, as immediate as the very next day! So here is all that you need to know about the 'after the wedding' checklist. 
ALSO READ: The 12 Month Wedding Checklist Every Indian Bride Needs