Makeup Artists Reveal - One Bridal Skincare Prep Hack Every Bride Must Do Before Her Wedding Day!
BY Apoorva | 22 May, 2020 | 24161 views | 8 min read
A great bridal skincare routine is your million-dollar solution to glowing skin. Your bridal skin prep has to be on point if you are looking to achieve flawless and beautiful skin on your wedding day. While you may come across numerous bridal skincare hacks and tricks online, who better than the experts to tell you on how to crack that perfect pre wedding skin care? Your makeup artist is the one person for whom your skin is as important as you. Makeup looks twice as good on great skin versus on dull and dehydrated skin. So when it comes to glowing skin, beauty hacks for brides and bridal skin prep, they are your best friends. Here's what they say about getting that perfect glow before your big day!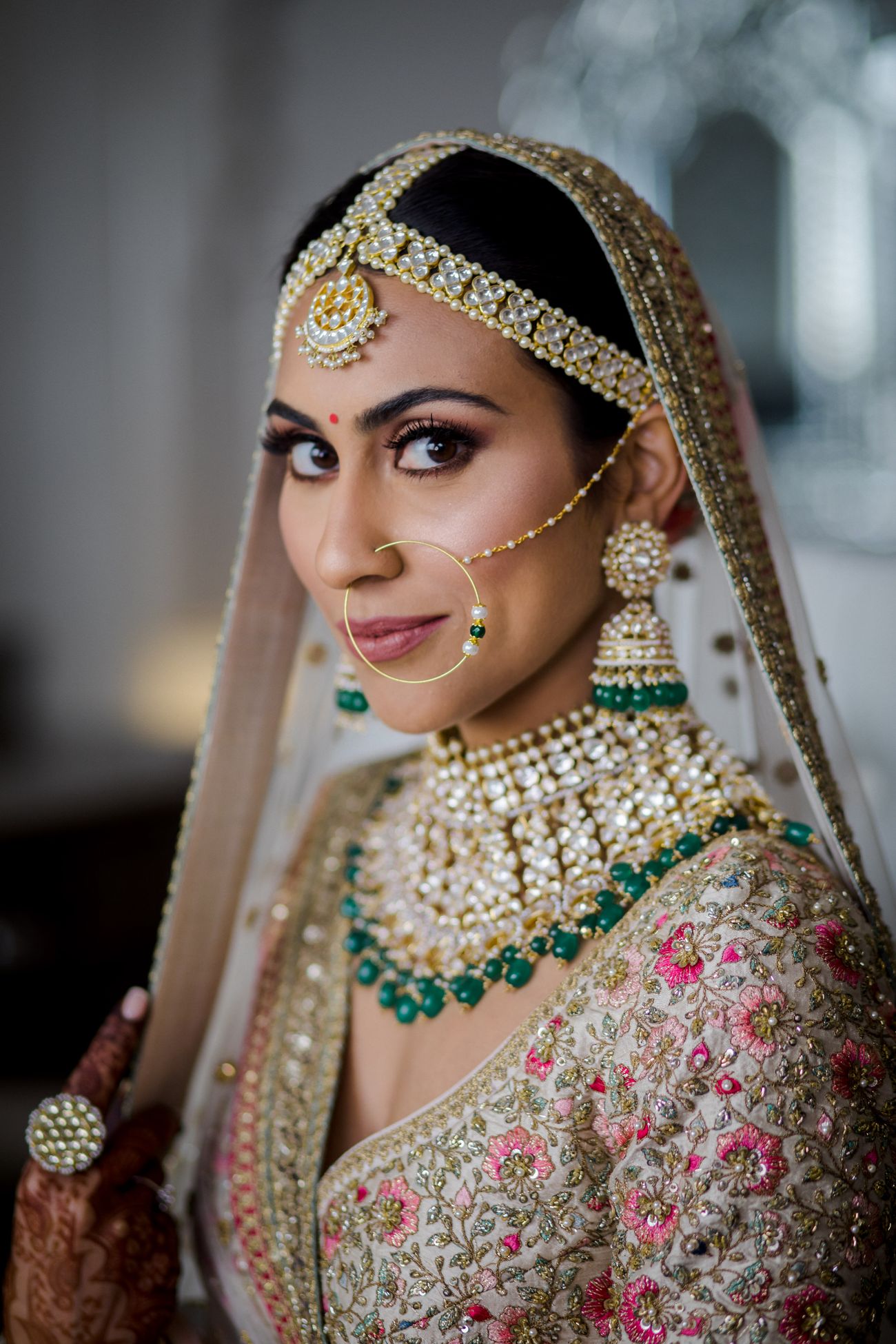 Image via Smiti and Nilesh's Real Wedding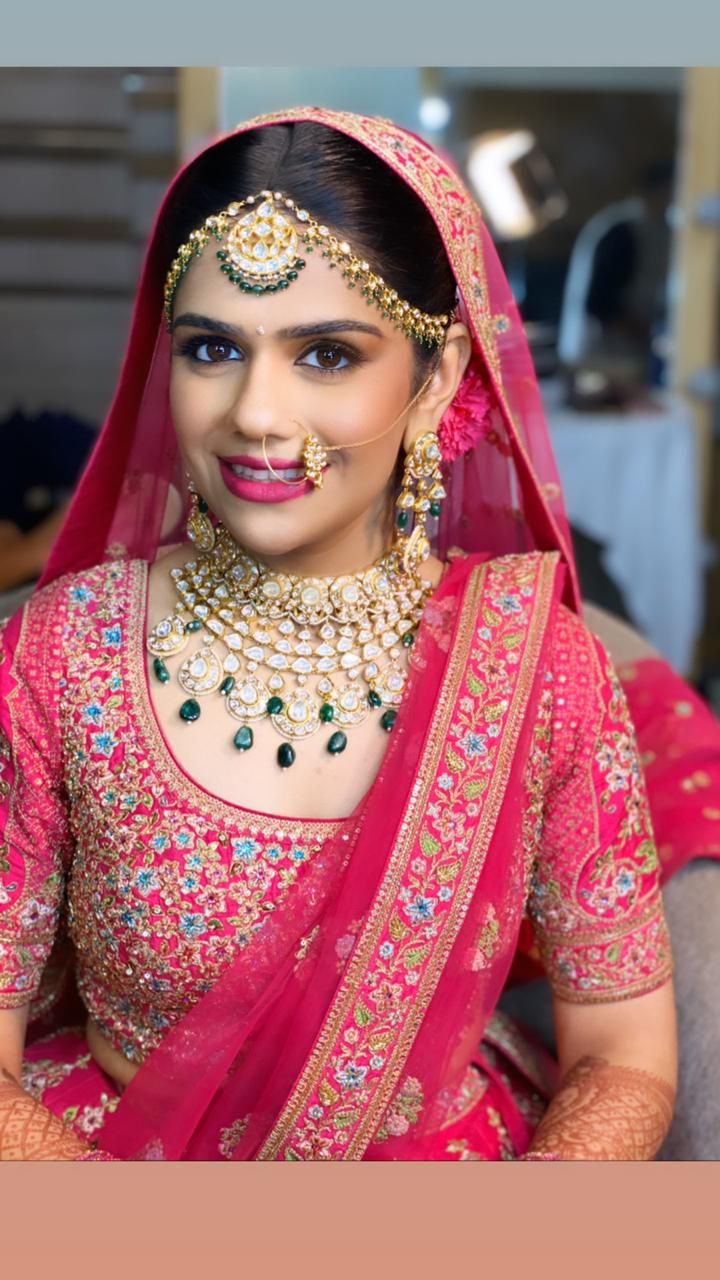 Make a separate ice tray for yourself and label it beauty tray. Make Aloe Vera gel ice cubes, Chamomile tea ice cubes, Rose water ice cubes, tomato juice cubes, potato juice cubes and some cucumber juice ice cubes. Use a cube once a day or twice this summer season when the humidity & heat is at its peak. Not only does the ice constrict your pores but each of the above natural ingredients has a special purpose. Tomatoes help reduce open pores and blackheads and acts as an astringent and also helps wake up the dullest of skins. Cucumber aids acne-prone skin, helps combat premature aging, soothes irritation and provides a base for hydration. Chamomile tea helps fade spots, eliminate acne scars and fight breakouts, if used topically, due to its anti-inflammatory and antiseptic properties. Chamomile tea is a powerhouse of antioxidants and protects the skin from free-radical damage. Potatoes contain an enzyme called 'catecholase' which helps to brighten skin and get rid of dark spots. You can even use potato juice to lessen the appearance of dark circles. And lastly rose water acts as a great toner!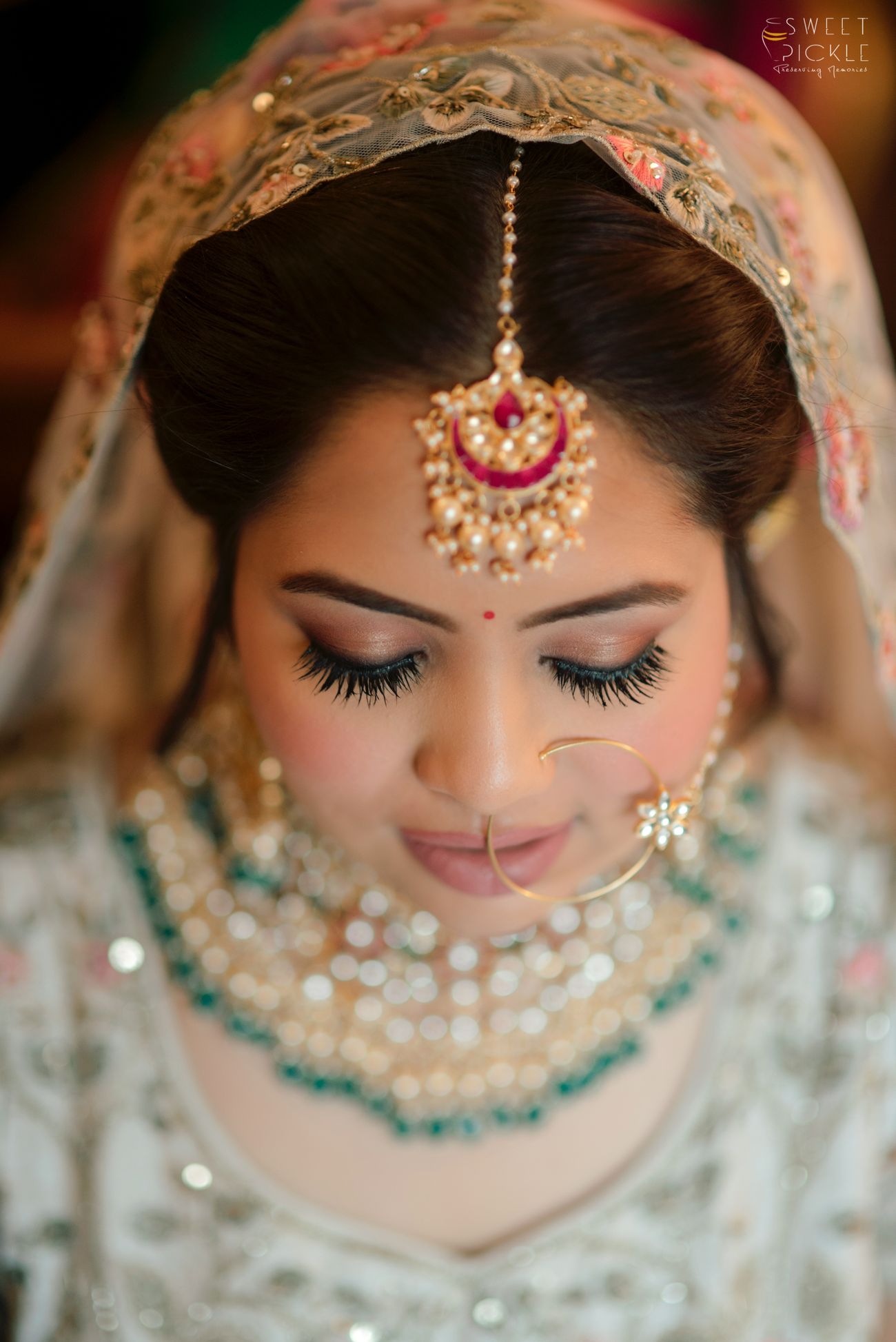 Add sunscreen to your everyday skin routine. Include sunscreen in your skin care regime, this is one product which a lot of people neglect to add, thinking it won't make much of a difference and it is to be used only when you step out in the sun. That's a myth. Sunscreen protects your face from the harmful UV rays and it also slows down ageing and wrinkles over the time. Use it either when you step out or choose to stay in! Use it every day.
One skincare bridal tip I really swear by is rubbing ice cubes on your face right before starting the makeup. It calms down your skin and also closes your open pores, makes your skin firm, giving a flawless application of makeup. I love doing this step for brides. Do try it out even if you are a bride or a makeup artist.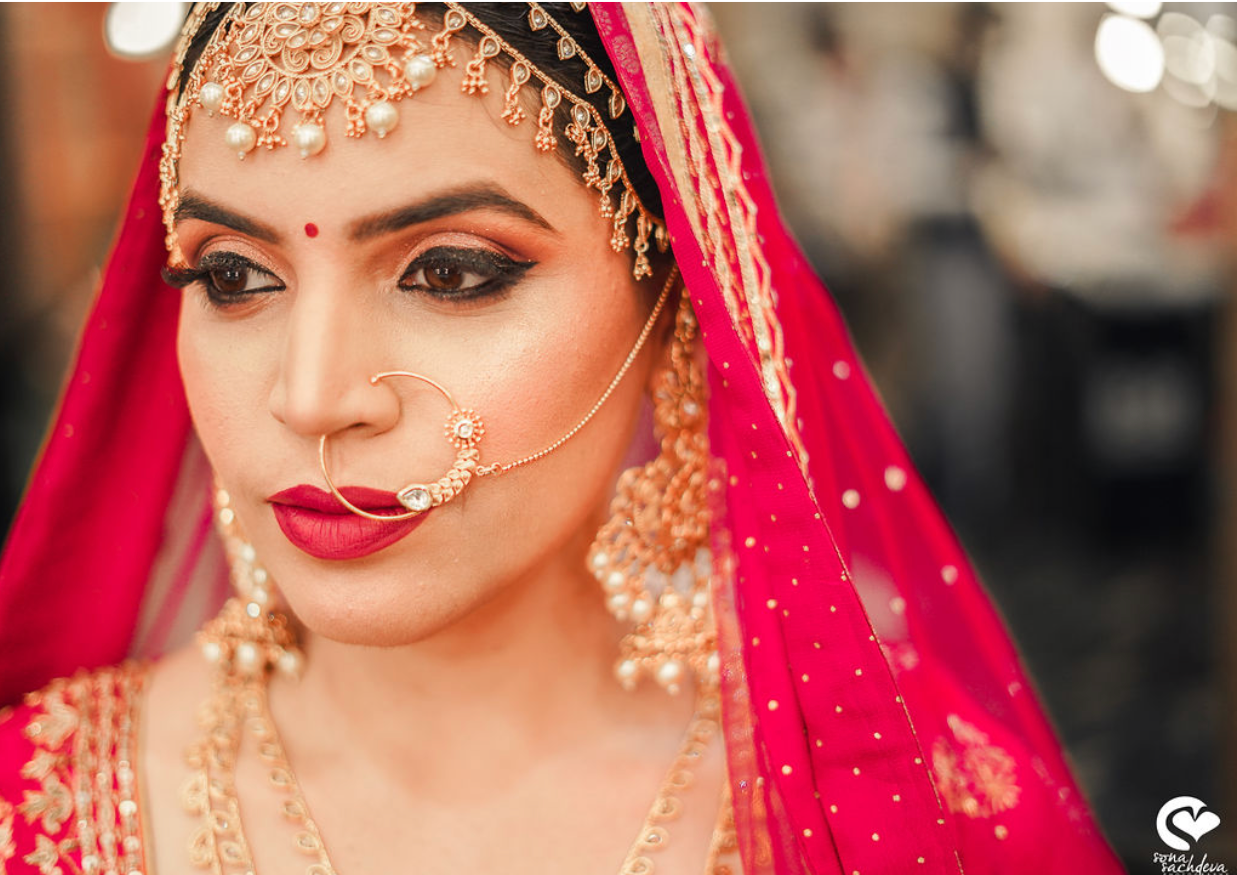 I would recommend every bride to use a vitamin C serum and even consume vitamin C as it's an antioxidant it improves skin texture and brings that bridal glow!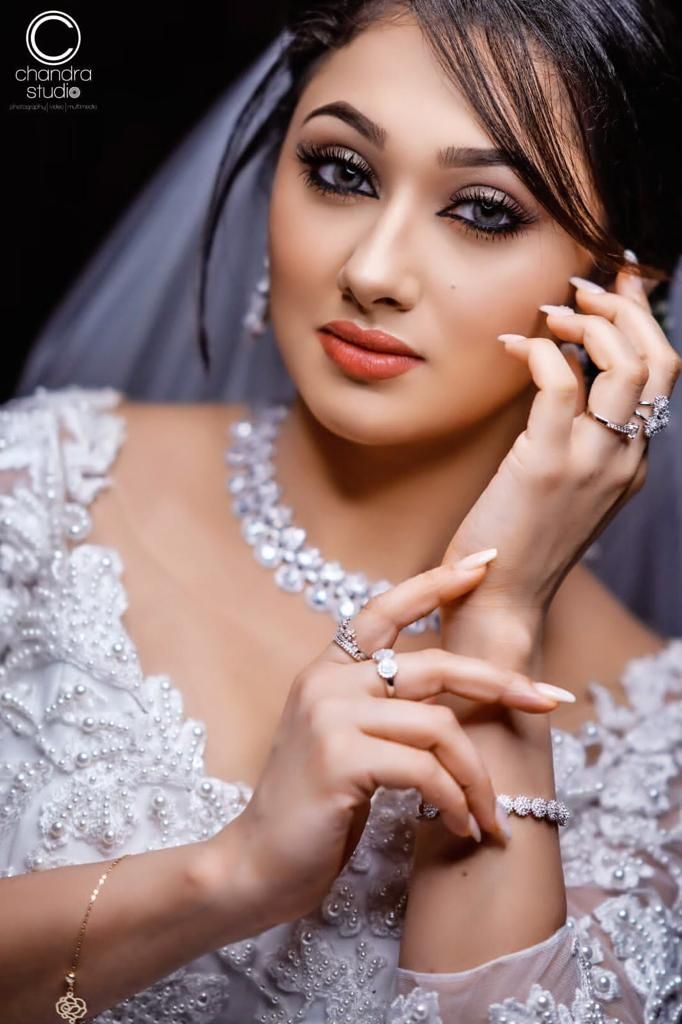 I always suggest my brides to do Remilaure Collagen Masks for skin tightening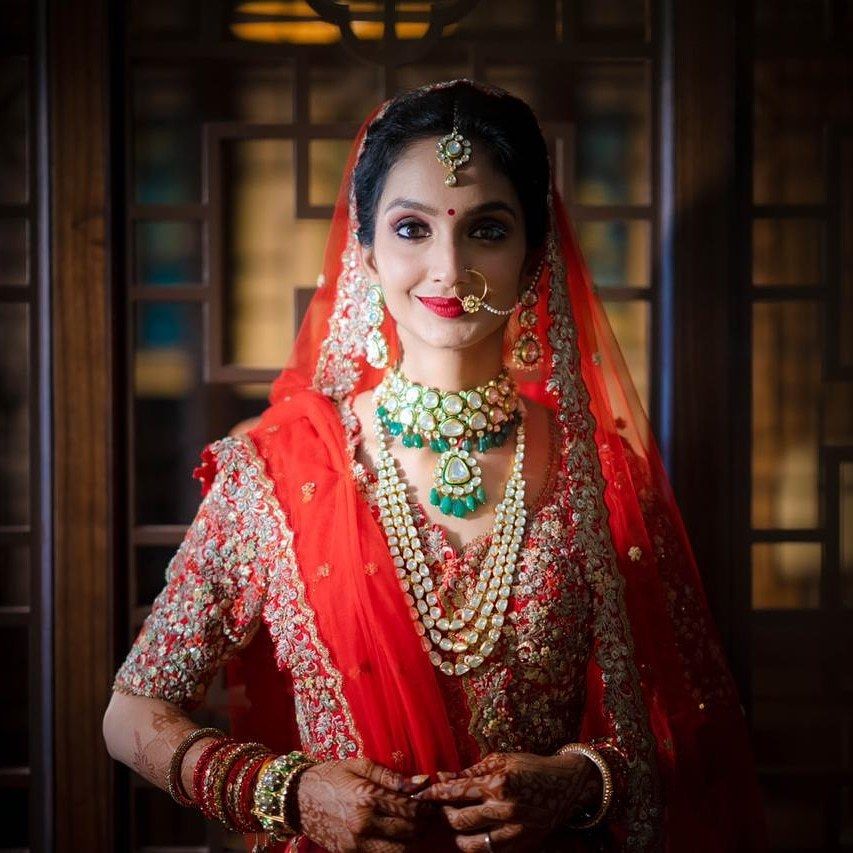 One hack that works great for all skin types and gives a nice glow is a "Banana mask". Take a ripe banana, mash it well and add little honey to it. Mix this well. Apply this mix on your face and leave it for 20 mins and then rinse off. This will give your skin a beautiful glow that lasts for a couple of days. One more tip for my brides - just before you start your make-up session, take an ice cube wrapped in tissue . Rub this gently all over your face. This will make your skin appear fresh and will keep make-up stay fresh for longer time.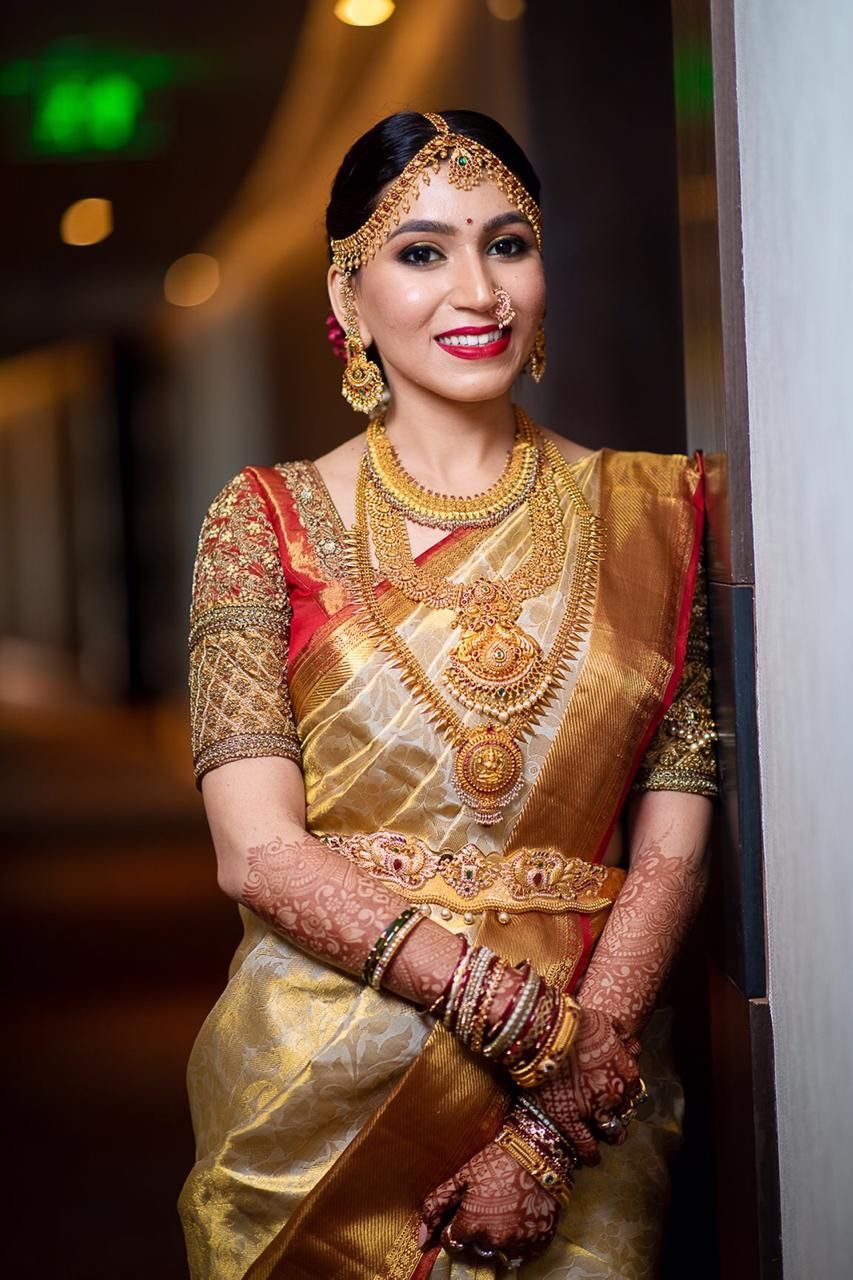 Exfoliation lies among the best ways to improve your skin's texture and tone, and it's something all of us must do. However, it's also really easy to overdo it by exfoliating too often or using the wrong method for your skin type. There are two methods used to remove dead, flaky, but unseen skin cells – physical scrubs and chemical scrubs. Physical scrubs using gentle abrasion in the form of skin exfoliation. Chemical scrubs using chemicals like alpha-hydroxy acids or salicylic acid to dissolve or peel off the skin's outer layer. Please talk to a dermatologist before using any of these! For physical scrubs start by washing your face with your regular cleanser. Then, take a coin-sized amount of your exfoliator and apply it onto your face in circular motions, avoiding the eye area. Gently massage the product onto the skin from 30 seconds to a full minute. Then, rinse off with water and gently pat your skin with a clean towel. If you have oily skin, you can exfoliate daily while dry and sensitive skin should limit them to once or twice a week. If you have inflammatory acne, rosacea or hypersensitive skin, ask your dermatologist to determine what exfoliator to use and how often to use it. It's very important to follow the steps of moisturizer and sun protection after exfoliation. Fresh skin can easily get damaged hence use a good UV protection up to 30 SPF indoor or outdoor. Brides to be should start taking care of their skin at least 6 months prior to the big day. Maintaining a good healthy diet and hydration along with a good skincare routine plays a big role in giving you a flawless glow on your wedding day!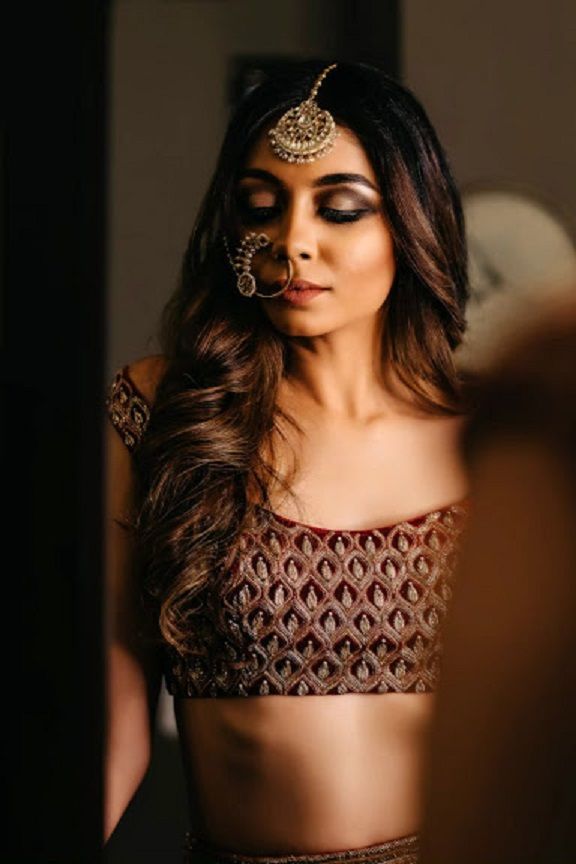 For all types of skin types oil cleansing is one of the ancient methods I swear by. You can mix Castor oil with one part of any of your favourite oil (almond, coconut, olive oil etc). Whether your skin is dry and acne prone this method will work wonders! Massage your skin before bed with this mixture of oil for 2-3 minute and clean it with hot towel for 2-3 times. And rinse it with cold water after hot towel and you're done! No need to use any face wash or night creams. This is give your smooth clear plump healthy skin.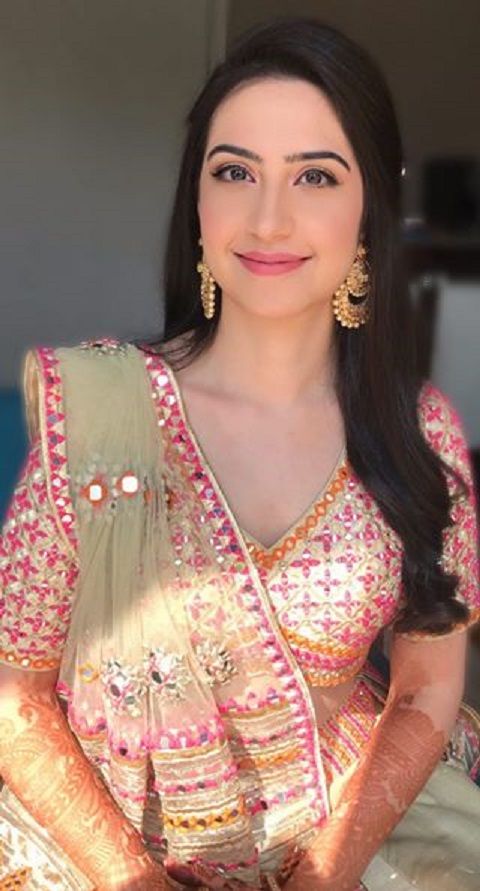 Green tea ice cubes are one of my personal favourite skin care tip. Green tea is an anti-oxidant, helps to brighten and soothe the skin while ice helps tighten the skin and minimise pores. Make some strong green tea , allow it to cool to room temperature , pour the tea into an ice tray and freeze into cubes. Apply 1 or 2 cubes a day before bed / first thing in the morning / before and after makeup . Do not wash your face post the application to allow your skin to absorb the antioxidants from the green tea. Different teas can react differently to your skin, do a patch test to avoid a reaction/ allergy.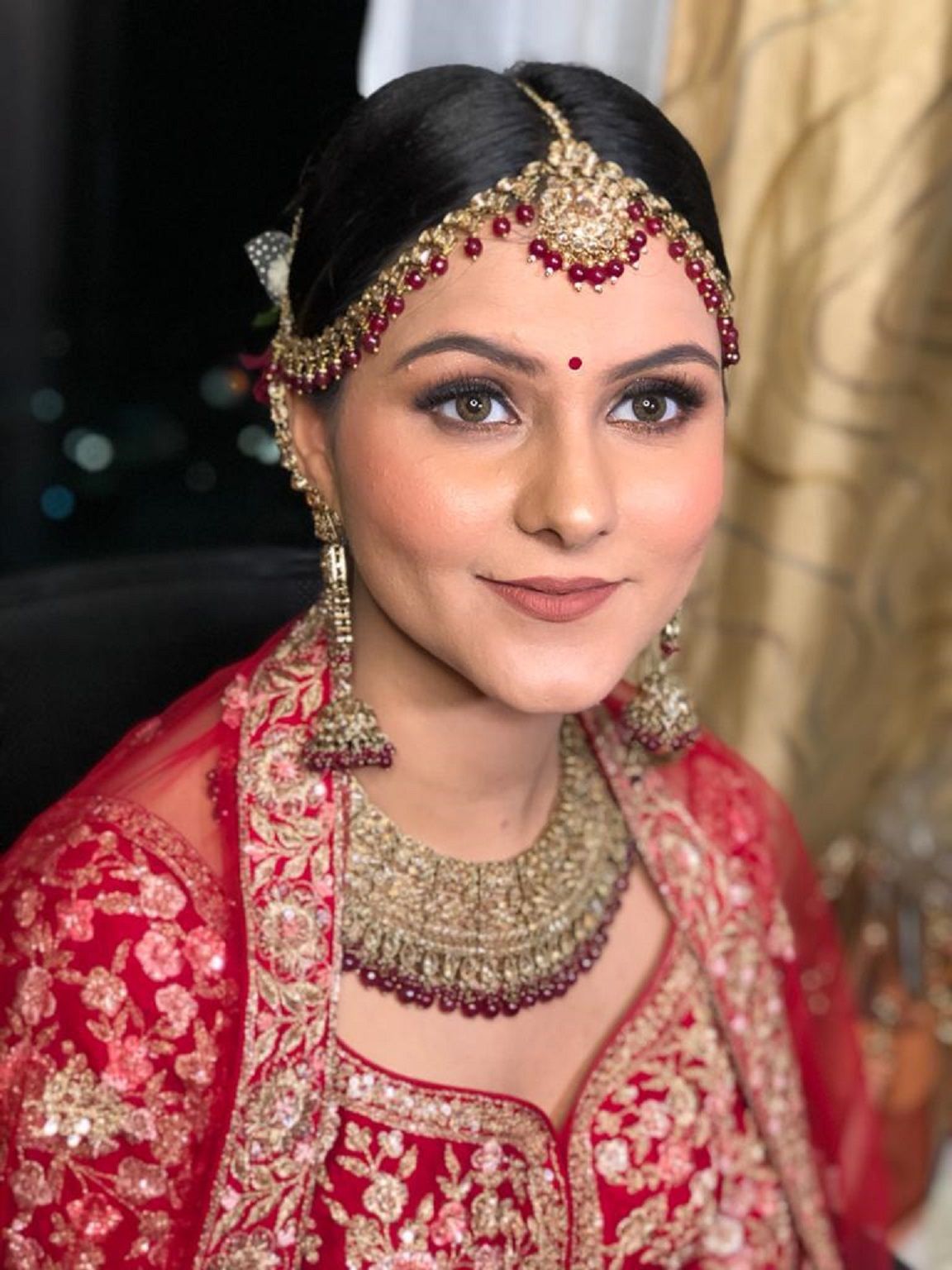 Fresh and glowing skin is considered the holy grail of beauty. Here's a beautiful DIY face mask which I recommend to all my brides to get that glow on their D-day. Flowers are not just extremely pretty to look at, they also make an amazing face mask for glowing skin. Flowers have natural skin bleaching properties that add an unmistakable radiance to your face. They're rich in Vitamin A, D, and E that gives us the radiance and glow. Take 3-4 flowers (roses), 1 teaspoon milk and 1 teaspoon honey. Put these petals in a mixture jar and add some milk and honey. Grind well. Apply this mixture to your face and leave it on for about 30 minutes. Wash off with cold water and moisturise right after. And you all ready to get set glow!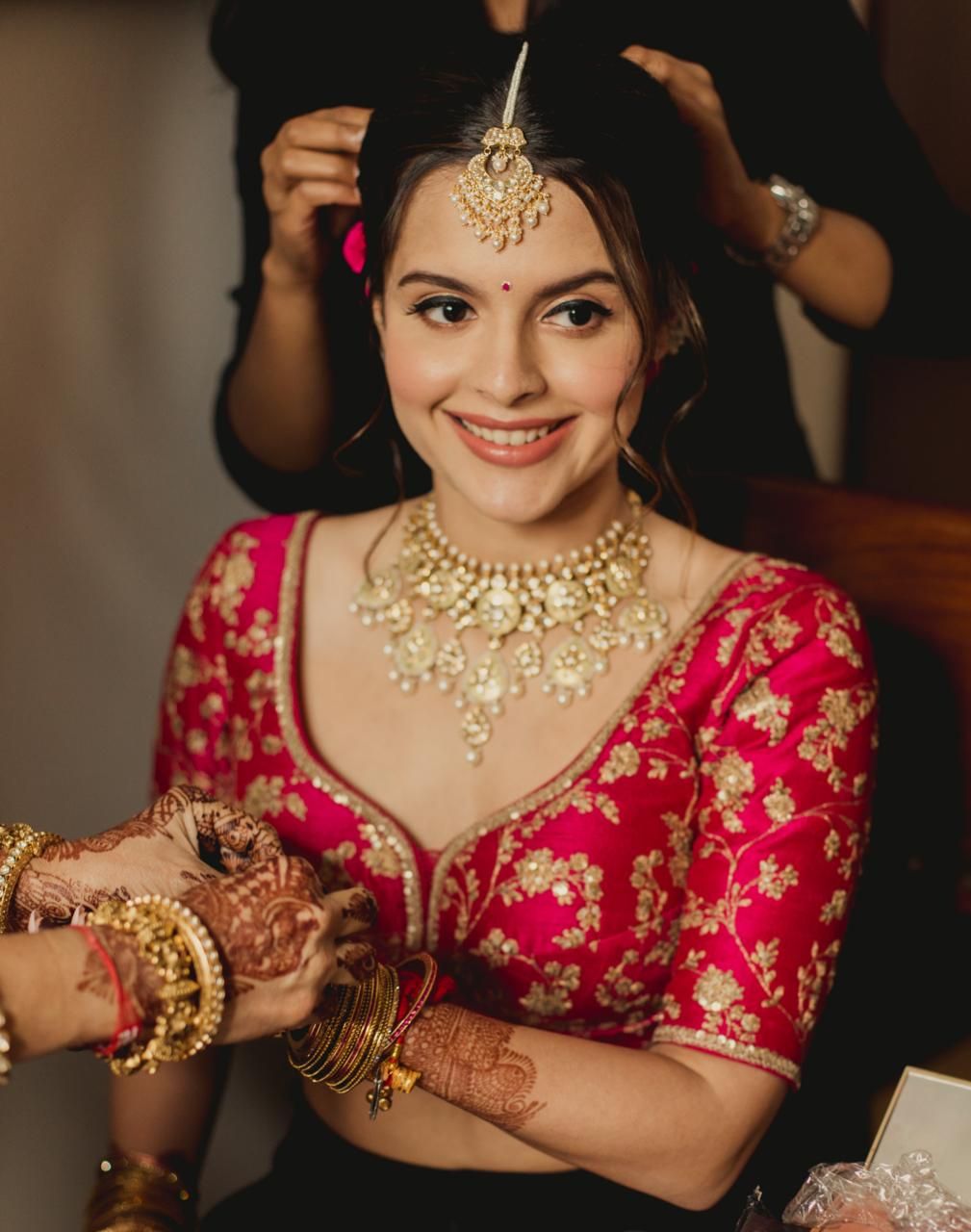 I always ask my brides to gently rub ice on their face before I begin their makeup.  This tighten the pores and improves blood circulation which helps in adding that natural glow! It's simple and very effective. Another thing that makes a world of a difference is making sure your water intake is 3 litres. It does wonders to the skin! Besides that really small changes like switching up your regular pillow case to a silk helps your skin stay healthy and reduce the appearance of lines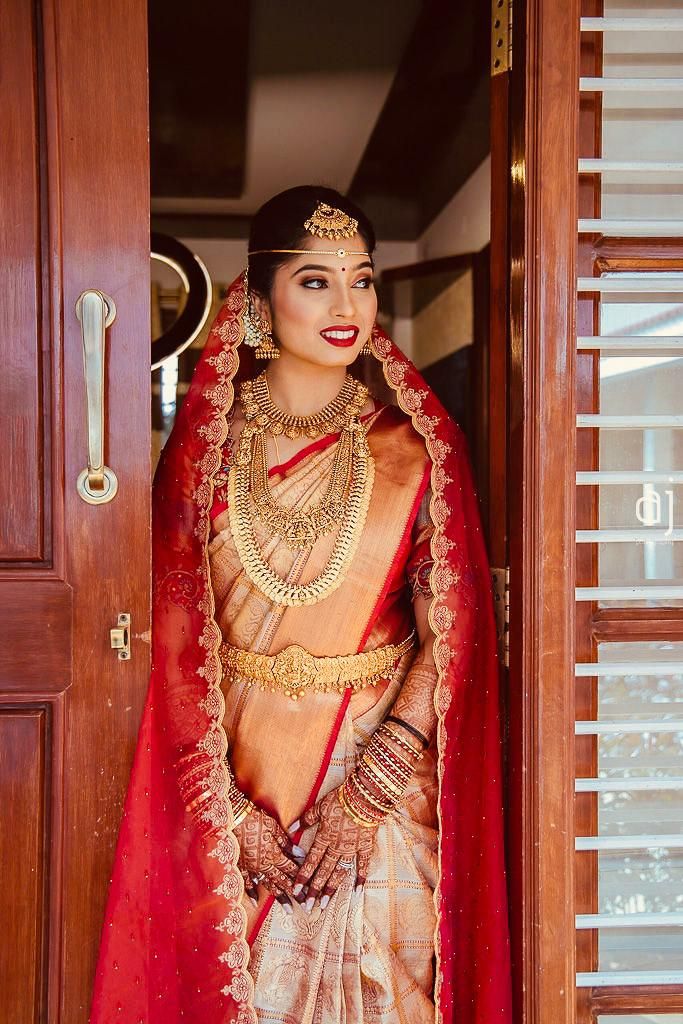 Brides to be can use apple cider vinegar mixed with water. Use a cotton ball to apply. Leave it on for 10 mins and wash off with lukewarm water. Remember to keep a timer and to do a patch test before you apply it on the face. It clears marks and active pimples. Do it 2-3 times a day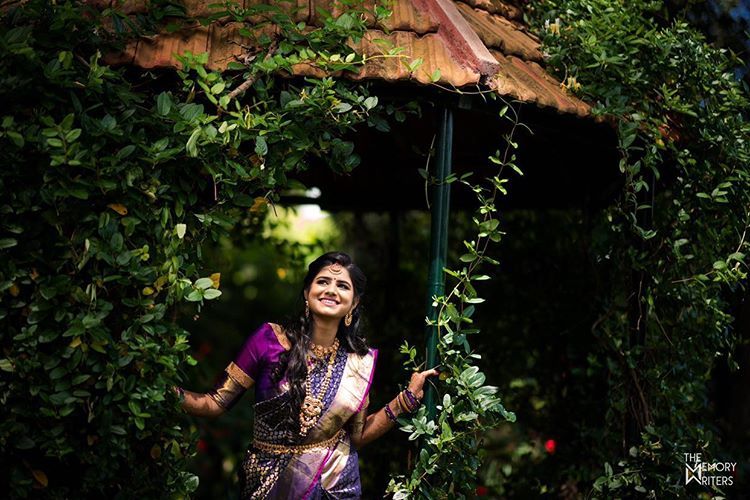 I always tell my brides to use ice cubes or cucumber juice made into ice cubes, which really really helps out in keeping the skin texture nice. A sheet mask , definitely yes , especially when they have two to three events , before starting the makeup I always suggest a nice moisturising sheet mask.
Quarantining at home and yet want achieve that flawless glow? Our Skin Experts Reveal on How To Get Glowing Skin When You Are At Home!
You can also check out an amazing Pre Bridal Skincare Routine for Combination Skin and Skin care hacks revealed by real brides!